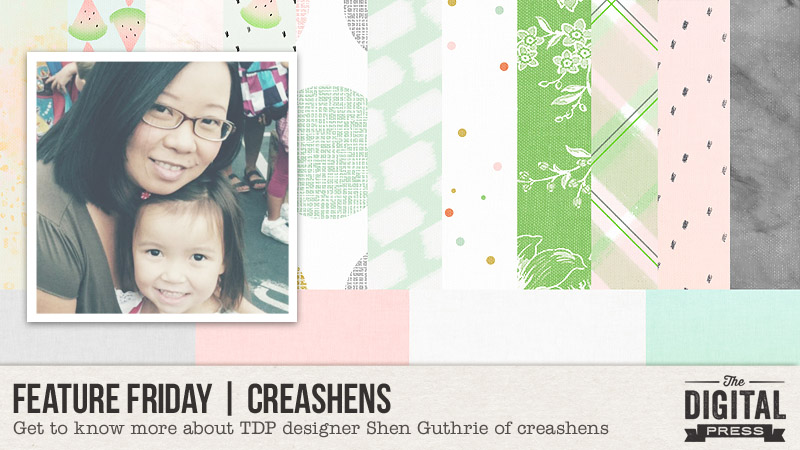 Happy Friday, everyone, and welcome to another edition of our Feature Friday series here on The Digital Press blog! This week, I'm thrilled to put the spotlight on the amazingly talented Shen Guthrie of creashens. Shen has been featured here on the blog a few times already in the past (you can learn more about her by reading her first feature article from 2016 HERE, and her 2017 feature HERE ).
In order to learn more about Shen, personally, this time around… I asked her to share 5 Things We Might Not Already Know About Her…
She has a secret crush on Paul Rudd.
She has misophonia (people who are sensitive to selective sounds; a.k.a. "sound rage").
She would choose rain over sunshine any day.
She loves plants but always kills them.
She always think of things that she needs to remember, and then forgets to write them down… and doesn't remember, in the end.
Fun trivia! Ha ha …who would've thought?! 🙂
For those who have not yet had a chance to take a look at the creashen's shop here at The Digital Press… it's full of beautiful color palettes and a fantastic mix of whimsical and realistic elements (not to mention the incredible patterned papers). In addition to her stunning kits, she also offers a lot of other stand-alone embellishment packs, unique alphas, and other essential bits and bobs.
I had a really hard time picking out my favorite products, but here's a peek at just a few of them…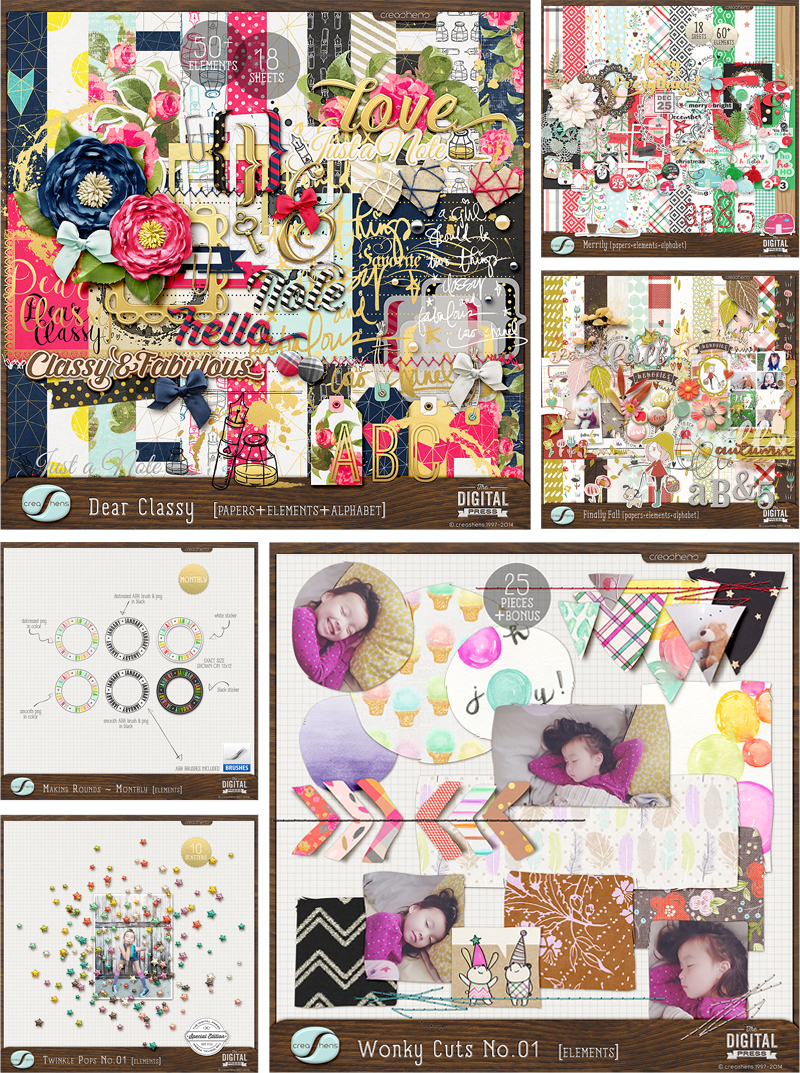 To give you a look at some of her products in action, I've also compiled this fun sampling of digital layouts that were created with her designs…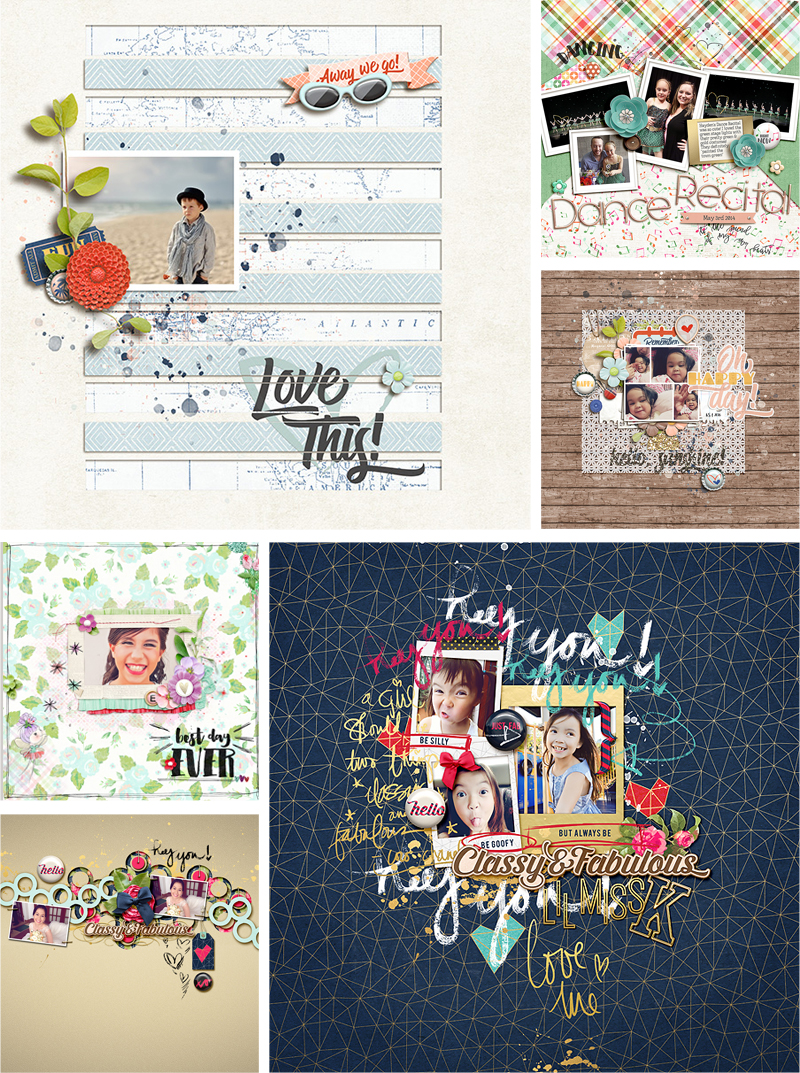 It was so fun to get a little peek into Shen's world today! And now that you're excited about her gorgeous designs… I've got some great news! Her entire shop HERE at The Digital Press will be marked down 30% OFF during her feature week (the sale will end at 11:59pm ET on Thursday 10/25).
Additionally, Shen has a special Free-with-Purchase offer for everyone this week! Don't miss out on this opportunity to stock up on your favorite products from creashens … and you can also snag this brand-new (just released today!) digital kit from her shop — Smile — for FREE with any $10+ purchase in her shop! (again, the offer is valid through 11:59pm ET on Thursday 10/25).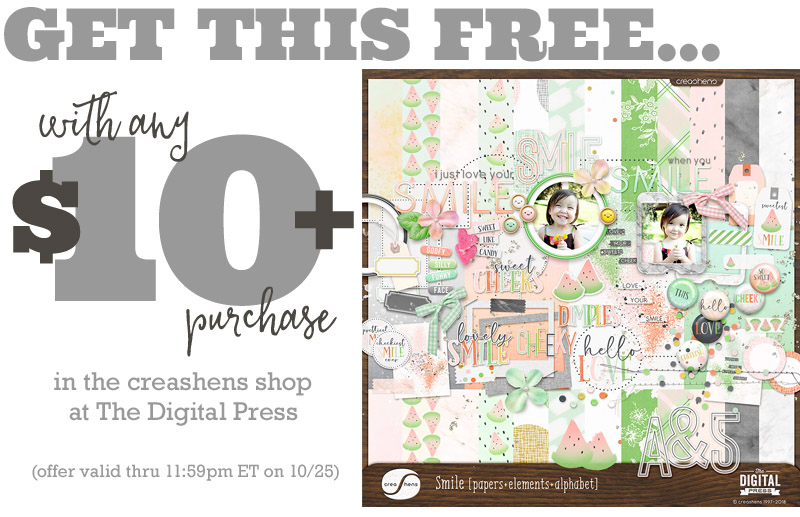 ---

ABOUT THE AUTHOR  Christelle is a creative team member at The Digital Press, happily creating for all the talented designers. She's a pharmacist from South Africa, who recently relocated to the UK with her husband.  Christelle loves scrapping her 3 lovely step-children and 4 beautiful nieces and all of their (mis)adventures. If she could, she'd travel all the time, but for now she makes do with traveling as often as possible. Her other hobbies include machine embroidery and sewing, as well as reading soppy romance!