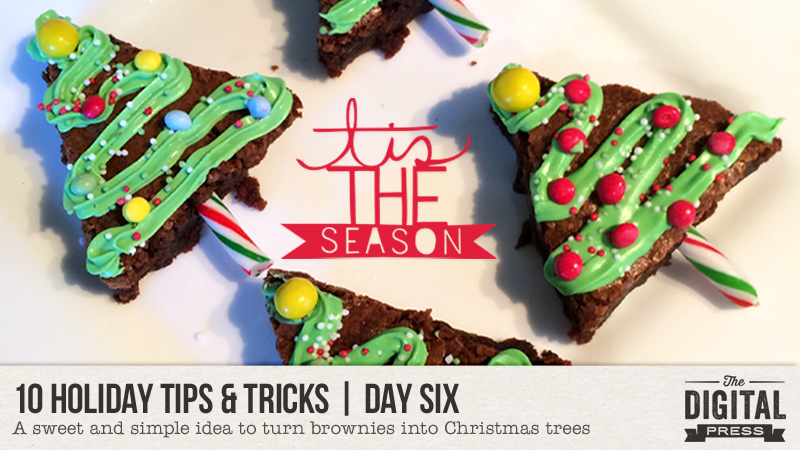 Hello, and welcome to Day Six of our always-popular 10 Holiday Tips & Tricks series here on The Digital Press blog! Today I am going to show you how to decorate brownies into cute little Christmas trees. It is really simple, but I think they look so sweet (pun intended)!
You will need a batch of brownies, some green icing (or perhaps you could try red, or yellow if you prefer), candy canes (ideally the mini ones) and a small selection of sprinkles or small sweets, like the ones in the photo below…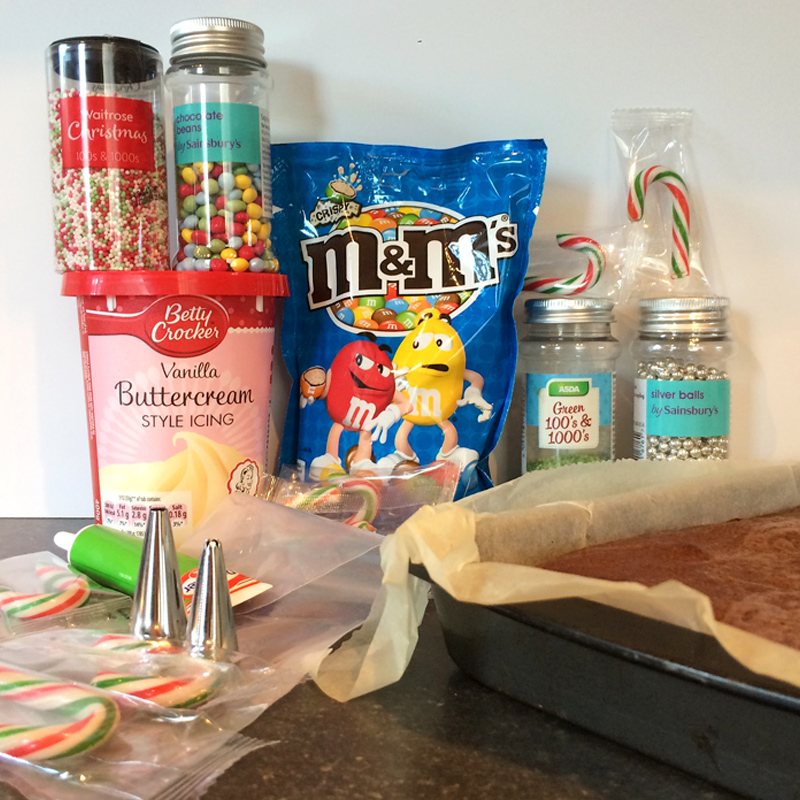 Once you've gathered all of your ingredients and supplies, there are just a few simple steps.
Step 1
Bake your favourite brownies!
Step 2
Once your brownie batch is almost cool, cut it into small triangles. Mine are about 7cm along each edge, but if you are using larger sprinkles, you can cut larger triangles. While you have your knife handy, you can also cut a small (approx. 2-3cm) straight section of candy cane, and put this aside for later.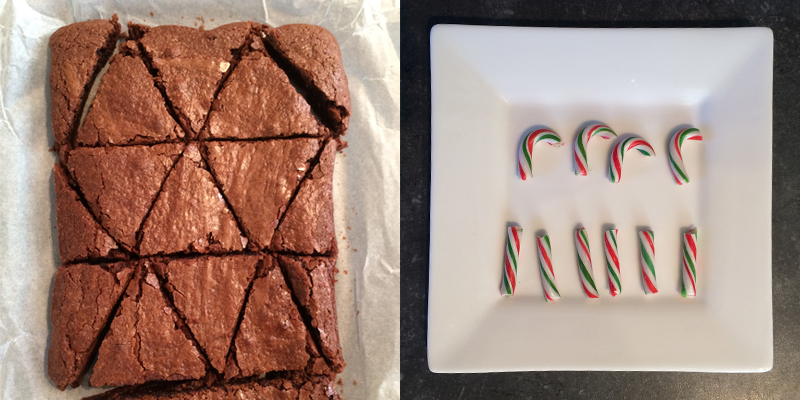 Step 3
Some stores sell green icing in little tubes, ready to use, which is the simplest option! Sadly, I couldn't find any when looking this time around, so instead I colored some plain white icing with food coloring to create a nice festive green, and then I popped it into a piping bag. Pipe your icing in a curvy zig-zag, starting at the top of the "tree", and going from side to side to the bottom of the tree (see photo down below).
Step 4
Next, add some sprinkles (I used the tiny ball sprinkles that were available in festive colors), a star for the top of the tree (or an m&m in this case), and any other decorations you want to add.
Step 5
Take your candy cane piece and push it into the bottom of your brownie tree, to look like a tree trunk…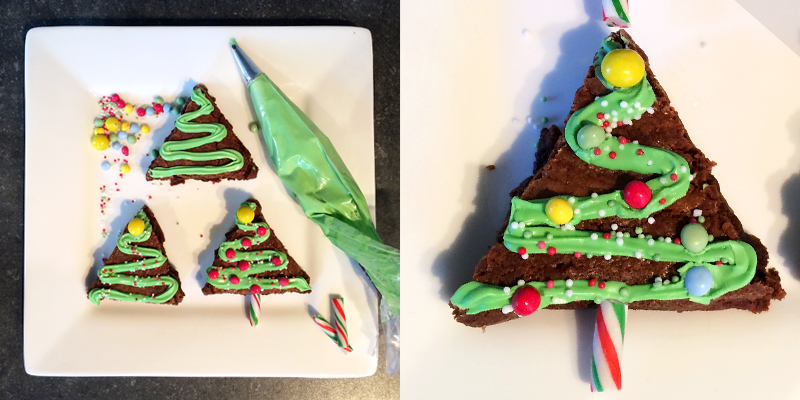 And that is it! Seriously, how easy is that?! 🙂
I hope you have a chance to give these a try! They might make a fun gift for a teacher or neighbor, or just something different for your dinner one night. The best part is, no matter how you decorate them, they taste simply delicious!
If you're thinking of giving this a try and making your own… head over to The Digital Press's challenge forum and get the details about how you can earn challenge points for December 2017 at TDP if you try any of our "10 Holiday Tips & Tricks" throughout the month as they appear here in this blog series!
---

About the Author  Corrin is a member of the creative team here at The Digital Press. She is a fan of the Big Bang Theory and a lover of cozy pajamas. She lives in the breezy South of England with her husband and 4 crazy kids, who regularly discover & plunder her secret chocolate stashes! She is still trying to get the house straight after moving nearly 3 years ago. Who knows… maybe this will be the year she reaches the bottom of the laundry pile!