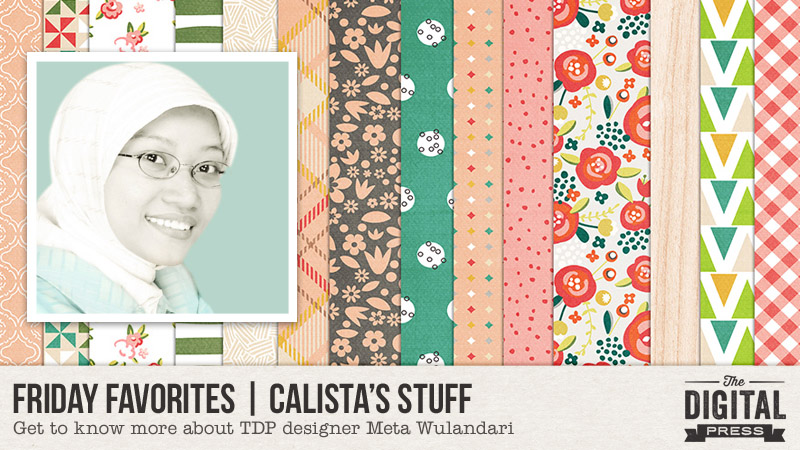 Hello everyone, and welcome to another edition of our designer feature series on The Digital Press blog in 2019 — Friday Favorites! This year, as you know, we've been learning a bit more about each of our amazingly-talented designers by having them share some of their favorite things with us each week.
This week, the spotlight is on the creative designer behind Calista's Stuff… Meta Wulandari! You may remember Meta from her previous features here on the blog (you can find her first feature from May 2017 HERE …her Foodie Friday article with delicious recipes from March 2018 HERE …and her most recent feature from July 2018 HERE).
This time around, in order to learn even more about Meta, we asked her to share one of her favorite things with our readers… and here's what she had to say!
---
"Since I have a baby, I like to sometimes add a cute touch to my photos. The way I do that is to make the photo of my baby look like a comic. My favorite app that helps me do that easily is called MomentCam Cartoons & Stickers. In this app you just need to have a photo with a face, and the app does the rest!
Here's a look at how this app works…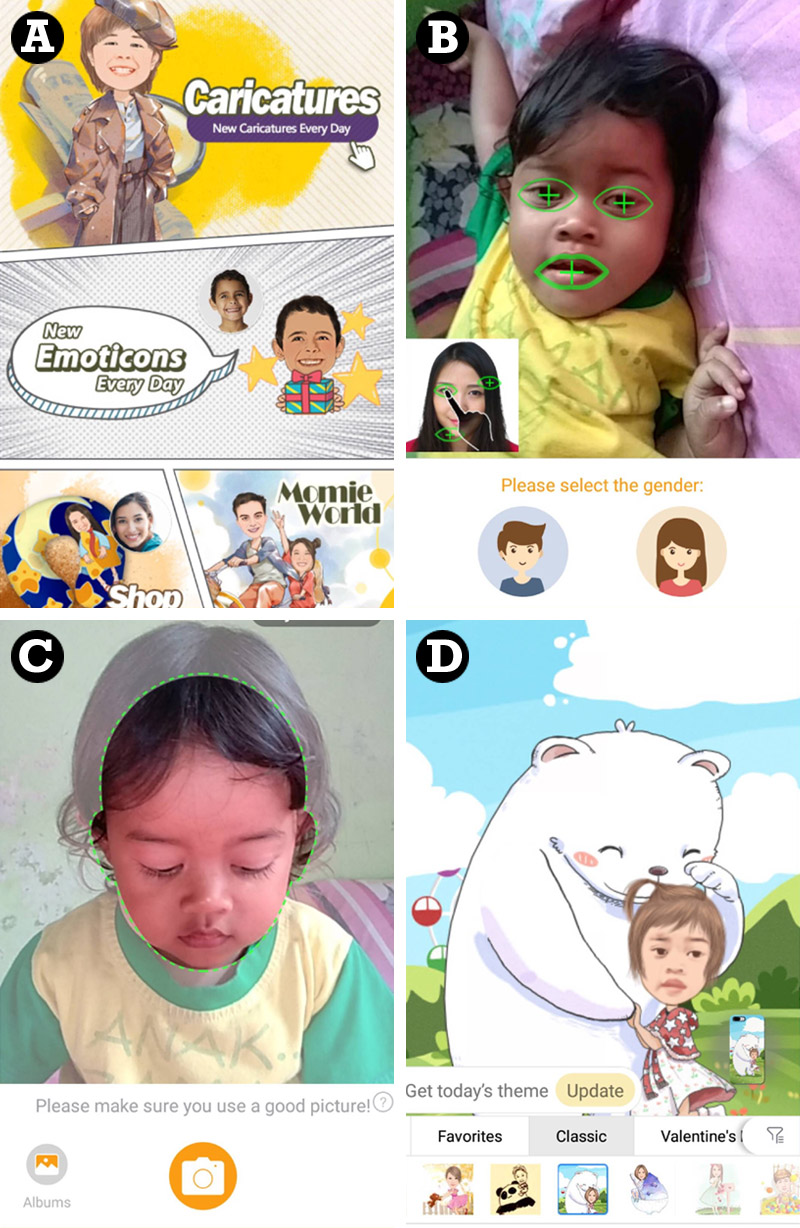 In the image above, going counter clockwise from top left, shows… (A) the app interface, (B) adding a face photo, (C) customizing the face features, and (D) choosing a theme.
You can easily change the shape of the face shape, change the hair style, add accessories like glasses… and more! There are dozens of themes you can choose to find one that best suits the project you're working on.

Here's an example layout that I created using this app…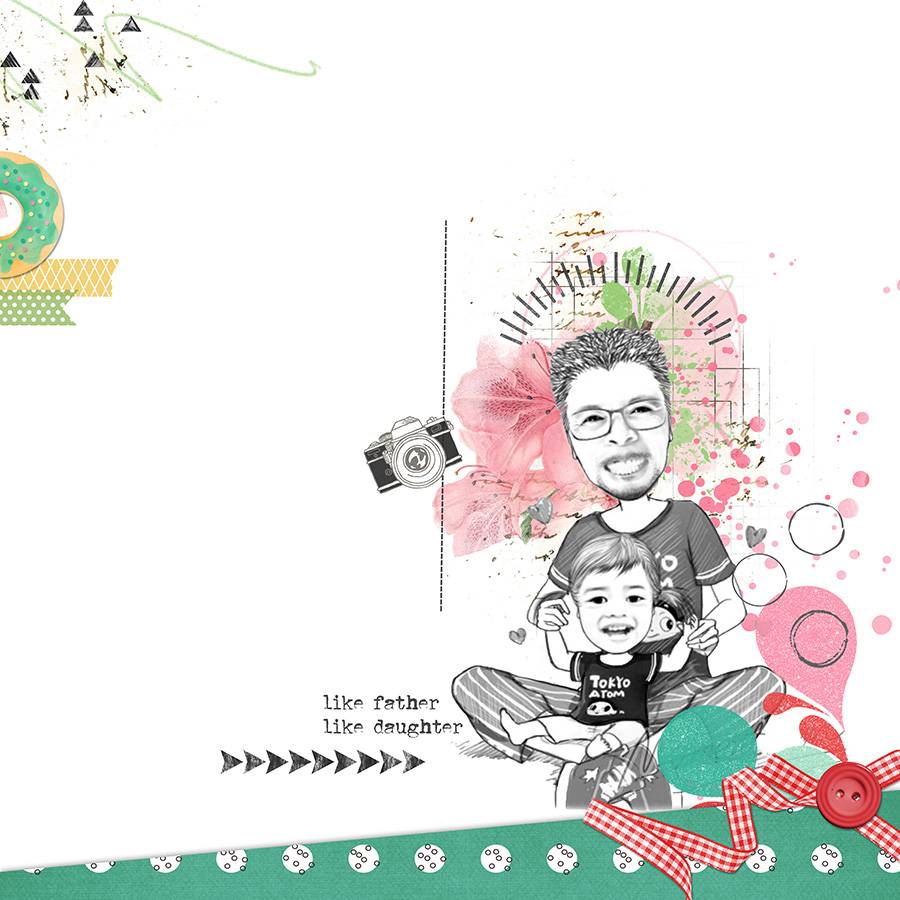 You can then save the images and use them in your own projects."
---
I'm thinking that Meta's favorite thing could easily become one of mine, too!
For those of you who haven't had a chance to take a look at Meta's digital collections, she has a very distinct style — including design elements that feature brilliant watercolors, vibrant patterns, fun hand-drawn elements, and something I can really appreciate… masculine patterns and designs!
Here is a sampling of some of the items you'll find in the Calista's Stuff shop at the Digital Press…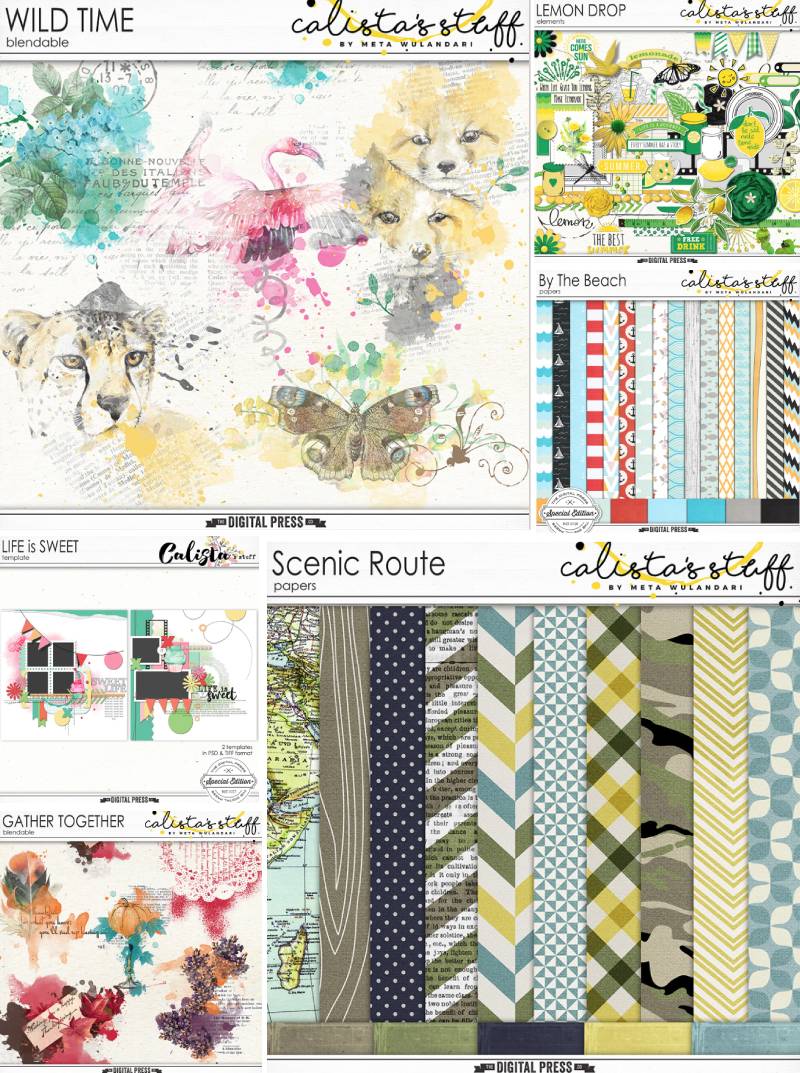 They say a picture is worth a thousand words, so take a peek at these fantastic projects that were made with Calista's Stuff products…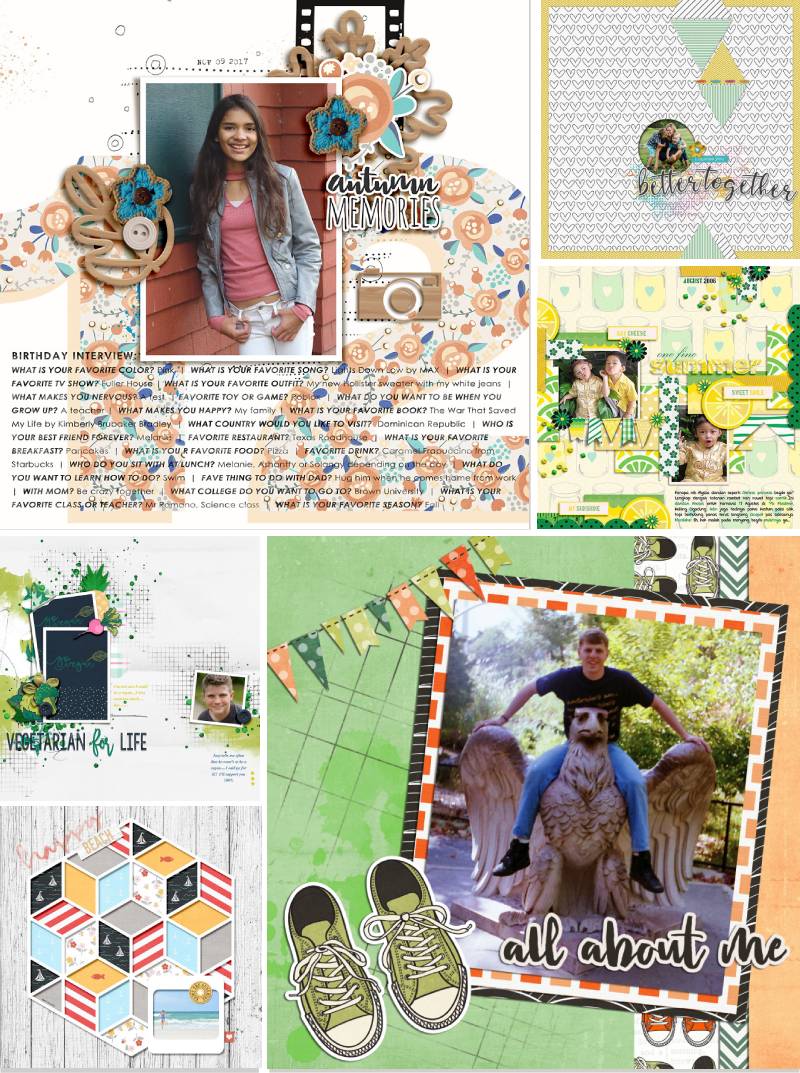 Can you see why Meta is one of my favorite designers? Whether you are looking for colorful papers, realistic hand-drawn elements, or splashes of color, Calista's Stuff has it all!
Hopefully, today's Friday Favorites article has allowed you a sneak peek into Meta's creative style (and again, if you want to know even more about her — scroll up and use the links to her previous features here on TDP's blog, where's there's lots of good stuff!).
And the best news of all?! …during Meta's upcoming feature week here at The Digital Press, you can enjoy the chance to score an amazing deal in her shop if you use the following coupon code when purchasing her digital goodies (this code/sale will be valid through 11:59pm ET on Thurs 3/28). Don't miss it!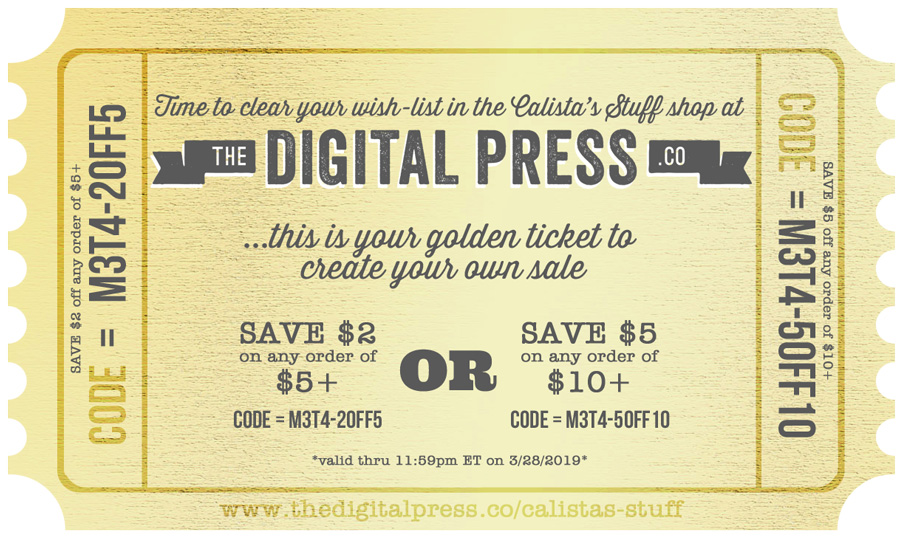 [ if you have trouble seeing the coupon image, above, the codes are as follows: "save $2 off any purchase of $5+" by using code = M3T4-2OFF5 . . . or "save $5 off any purchase of $10+" by using code = M3T4-5OFF10 ]
---

About the Author No need to adjust your computer screen, it really is a GUY hanging out here at The Digital Press! Sean is a native New Mexican who fell in love with a Utah girl 25+ years ago and never went home! He is the designated scrapbooker in his family, preserving the memories of his wife, two sons, and dog Muffin. He loves all things Disney, Harry Potter, and anything related to his favorite animal, the duck! When he's not scrapbooking on his phone or computer, he develops curriculum to teach people how to use dental practice management software. He joined the Creative Team at TDP in February 2019.