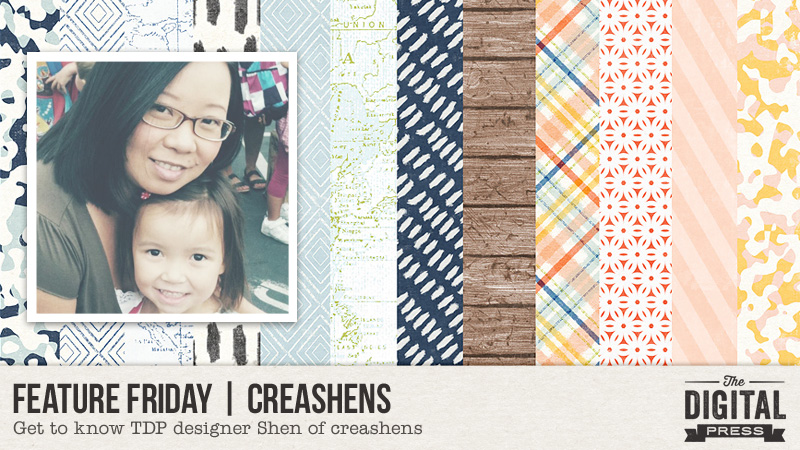 Happy Friday! I'm so excited to be here today to introduce you to our next Feature Friday designer… Shen of creashens! Her design style is so fun and whimsical!
If you haven't used her products before, you will definitely want to check them out. She has a fabulous sense of color, and her kits really showcase some of the most beautiful papers and elements you'll find in digiland! She offers a variety of items — coordinated kits, hand-drawn journaling cards, alphas, and a variety of unique element packs. The hand-drawn elements within her kits are fantastic, and will add the perfect whimsical touch to all of your pages and projects. There is truly something in her TDP shop for everyone. 🙂
Here is a look at just a few of my favorite of items from the creashens shop here at The Digital Press…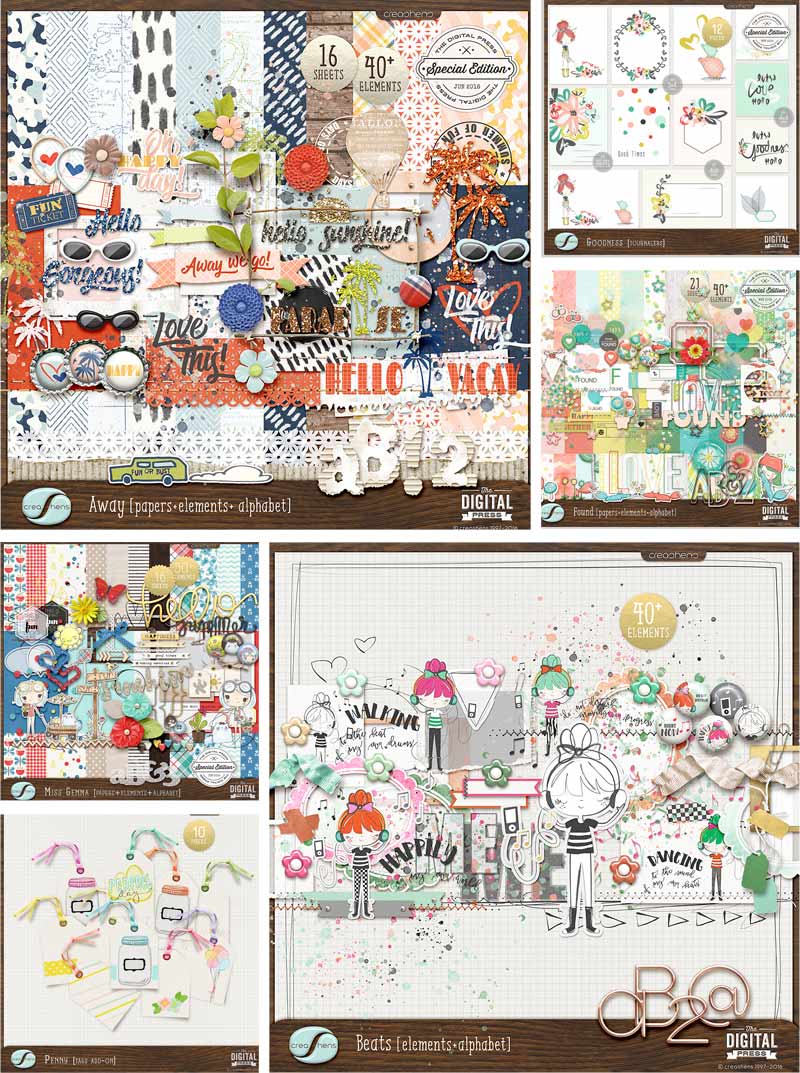 As you will see, Shen is also a hilarious, fun, loving, and goofy soul. 🙂 In order for us to get to know Shen a little bit better, we asked her a few questions — and here's what she had to say…
Where do you live?
I live in sunny Orange County, in southern California.

When you're not designing, what do you do with your time?
I'm a full-time corporate graphic designer… a full-time ninja… and also love to spend time with my daughter (pictured above). We love to do everything from going to Disneyland, to just chilling out at home with old classic movies because she loves them just as much as I do. And when I have extra time, I enjoy illustrating and painting… and teaching her along the way.

What are 5 tidbits of trivia we might not know about you?
— Fave Quote: "Learn the rules like a pro so you can break them like an artist." ~Pablo Picasso
— I love rain.
— Chick-Fil-A advertisements make me cringe because of the purposely misspelled words.
— My favorite dessert is flan.
— I love my daughter more than anything in the whole wide world.
Which of your products is your favorite?
Goodness…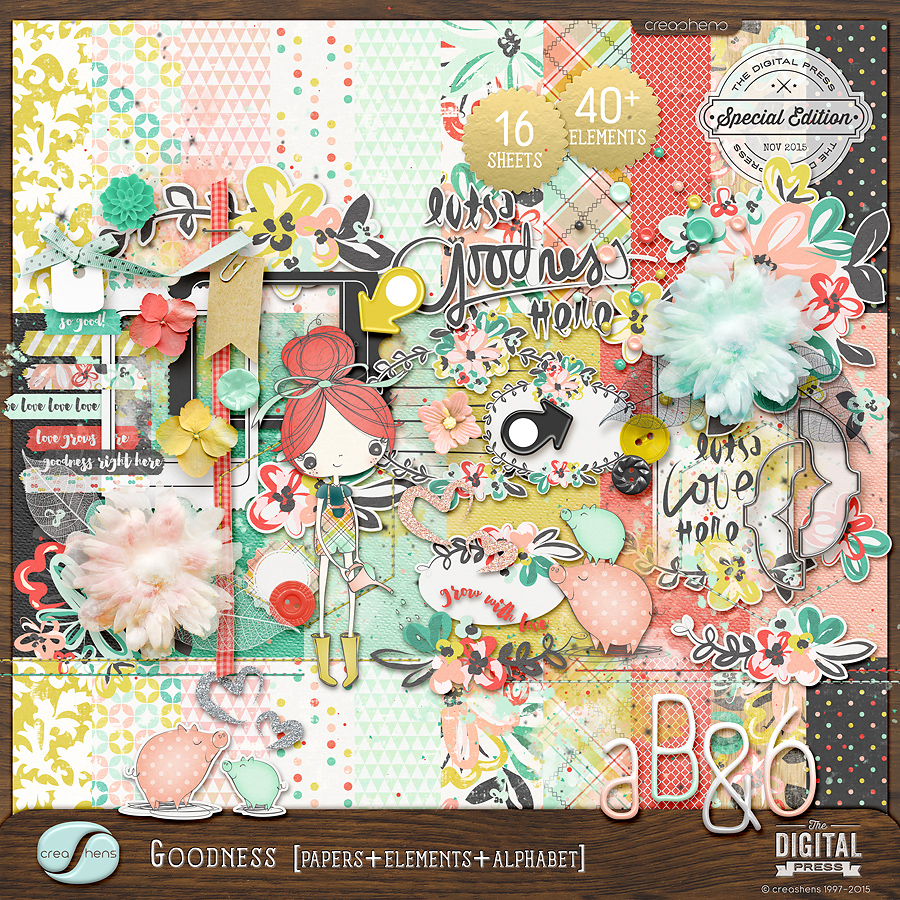 …and here are some beautiful pages created using Shen's beautiful products…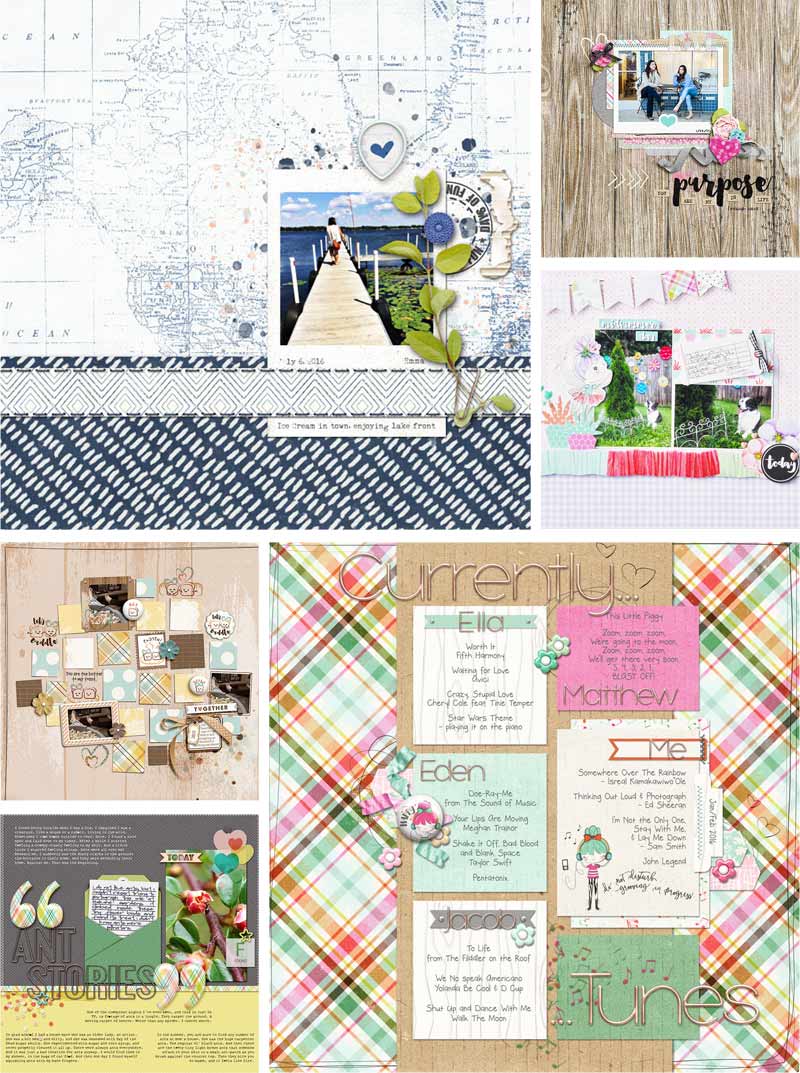 Thank you so much for joining today and getting to know Shen a little bit better! Now that you're coveting her gorgeous products, I have good news… if you check out her shop this coming week, you can take advantage of the 30% OFF SALE in her store (the sale will end at 11:59 pm ET on Thurs 11/3). Enjoy the sale, and happy scrapping!
---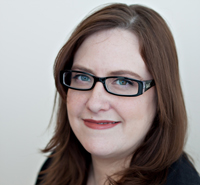 About the Author  Amy lives in Richmond, VA with her husband of almost 15 years and their 11 year old boy/girl twins. Their 20 year old daughter will soon finish her final year at West Virginia University in December!  Amy has been scrapbooking since the early 1990s but discovered digital scrapbooking in 2005 when her twins were born and has primarily scrapped digitally since that time. She is passionate about telling her family's stories and documenting their life together! Amy is a huge reader (mostly literary fiction) and is a pop culture junkie! She also LOVES all things beauty & makeup!