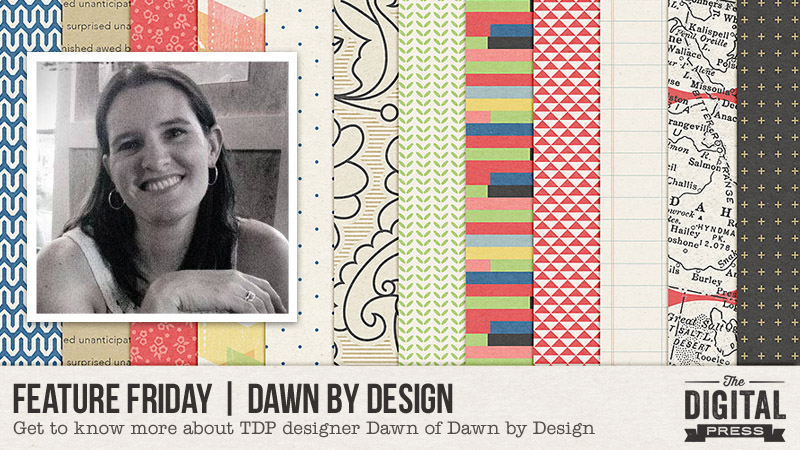 Happy Friday, everyone! It's time for another edition of our Feature Friday series here on The Digital Press blog! This week, I'm thrilled to put the spotlight on Dawn Farias of Dawn by Design.
This is Dawn's second feature on The Digital Press blog (if you want to learn a little bit more about her, you can check out her first post from September 2017 — her Foodie Friday post — HERE).
This time around, in order to learn more about Dawn, we asked her to share 5 things about herself that we might not already know… and this is what she came up with:
I can twirl a baton …but I was never actually an official baton twirler anywhere.
I took synchronized swimming as a class in college. It was really, really hard… but I can still get around the pool, floating perfectly horizontal, using only my wrists and hands to get me around, turn circles, go forward and backward, etc.
I have been dealing with IBS (says the doctors) for the past five years. I think and talk about my stomach problems constantly. I have lots of dresses (they have soft waists) in my wardrobe to accommodate bad days and was thrilled recently to discover that some styles of Old Navy's rockstar skinny jeans are v-e-r-y stretchy. This means Casual Friday at work is more of a treat and less of a trick for me now.
I have five kids and the last two were born in my house.
I went back to work full-time last year after being a stay-at-home-mom for almost 15 years. I teach high school. When I'm at work, I talk to my students about my family. When I'm at home, I talk to my family about my students. I enjoy both parts of my life and even though things are technically crazier now, I am happier.
This is one of Dawn's favorite photos of her with her youngest daughter…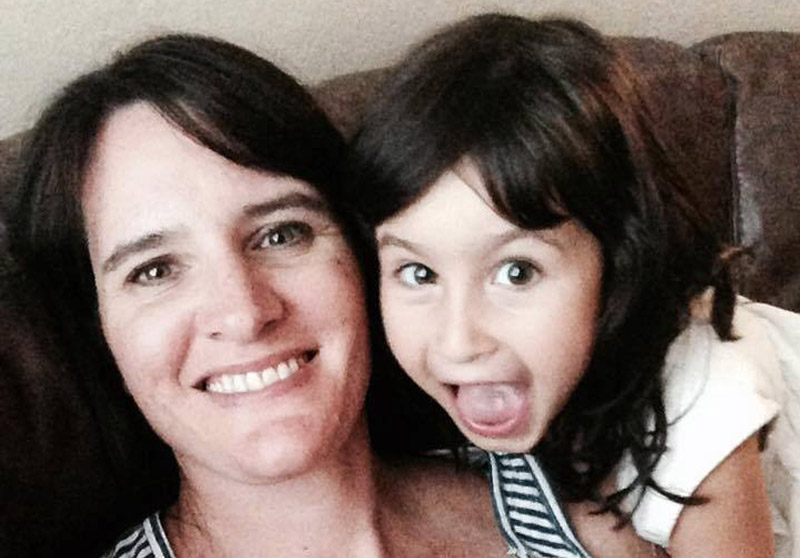 Aren't they adorable? 🙂
As for Dawn's products… I love that the things you can find in her shop are perfect for scrapping just about anything/everything — from little everyday moments, to special trips, to events, and more. Dawn's products are some of my favorites to scrap with! The mix of bold colors with the perfect neutrals make it easy for everyone to find something to love in her shop. Her alphas are amazing, too!
When I asked Dawn to describe her style, she said, "My design style is both clean and traditional. I love a lot of white AND a lot of color. I try to plan patterns and elements that are both fun and functional. I am inspired a lot by paper scrapping, and I tend to shy away from making my things look very digital."
Here is a sampling of some of my favorite items from the Dawn by Design shop here at TDP…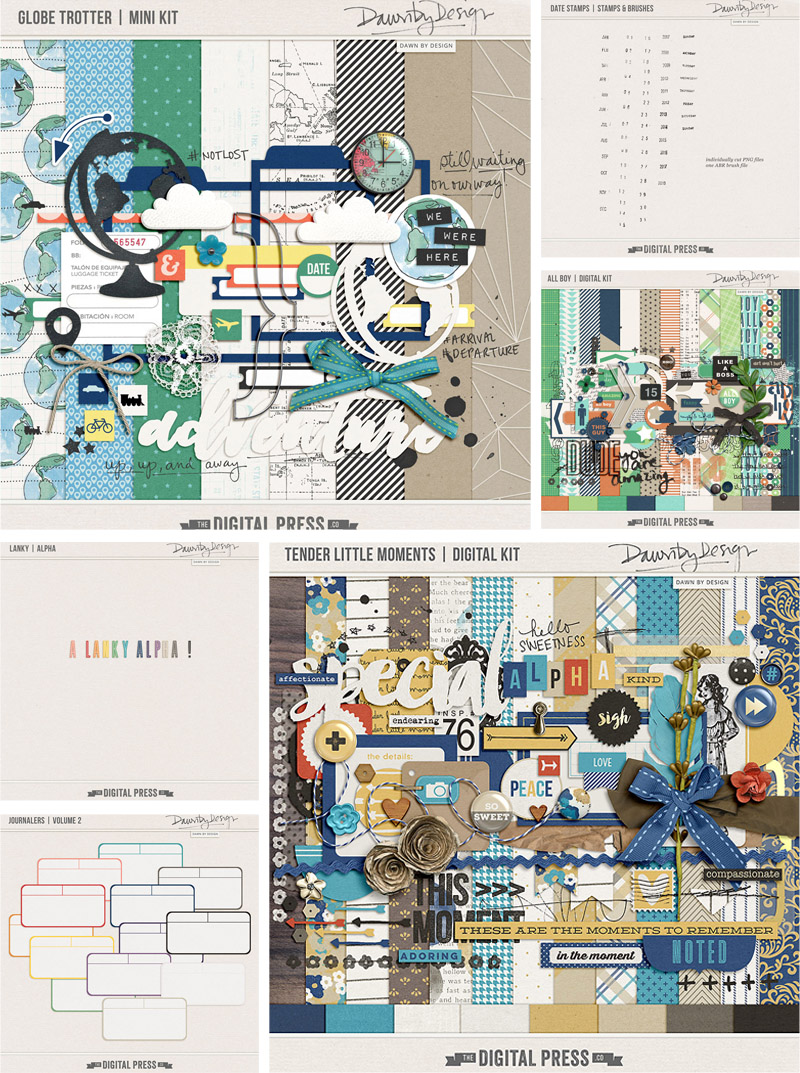 Aren't her products just amazing? I know that I can always turn to Dawn's shop and find just the right kit for my layouts.
It's also really fun to look at her products in action when browsing the gallery at TDP. Here are some projects that were created using her products…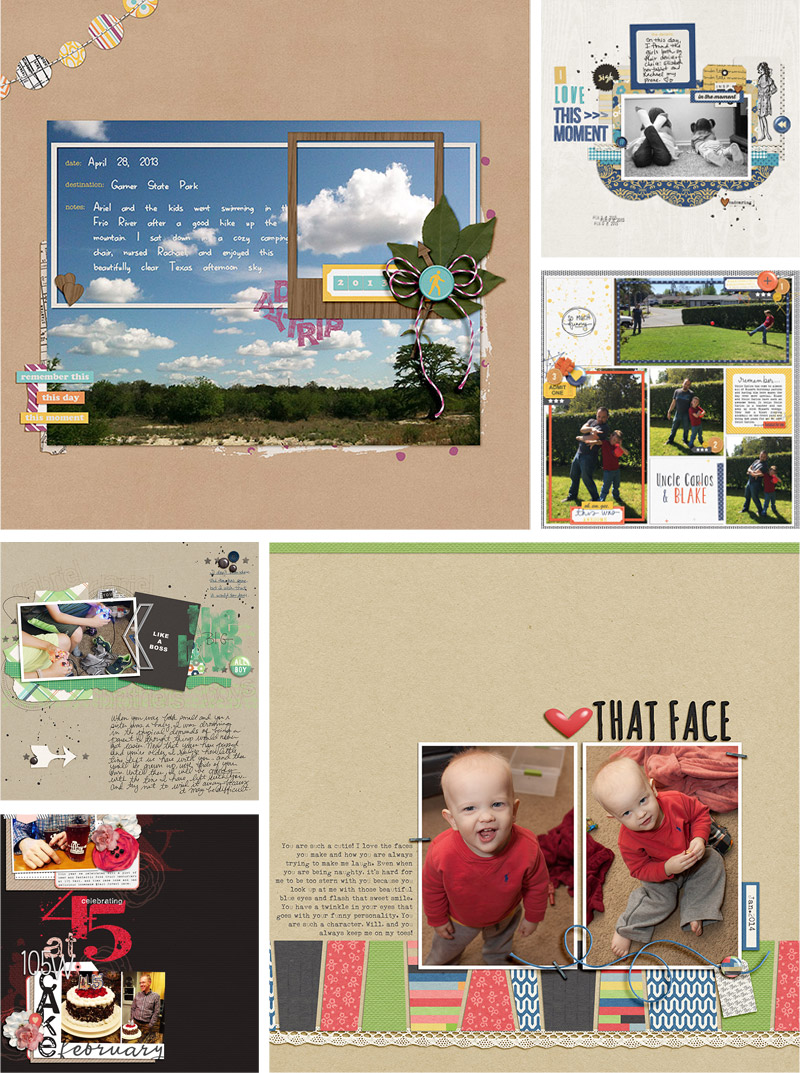 I hope you enjoyed getting to know more about Dawn today, and I bet you can't wait to hit up her shop after all of that fun eye candy up above! Good news — throughout her coming feature week, you can enjoy a 30% off sale in her store all week long (the sale will end at 11:59pm ET on Thurs 3/29)… so go take a peek! It's a great way to pick up some of her digi-goodness while saving a little money!
Additionally, even better news — Dawn also has a special Free-with-Purchase offer for everyone this week! That's right… all week long, you can snag this awesomene FULL KIT — Tropicana — for FREE with any $10+ purchase in her shop! (again, the offer is valid through 11:59pm ET on Thurs 3/29).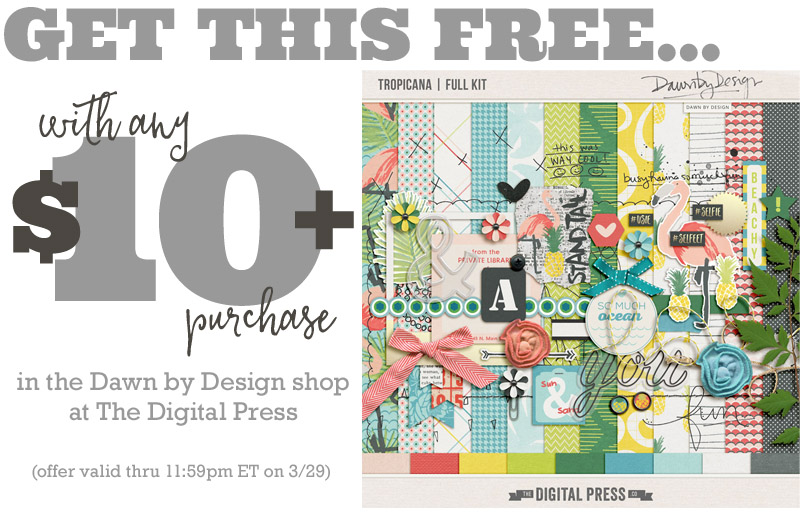 ---

About the Author  Katie is a member of the creative team here at The Digital Press. She lives in Central Florida with her husband and their four sweet but crazy boys. When she's not dodging Nerf bullets or trying to dig out from under the never-ending pile of laundry, she enjoys photography, cooking, going to Disney World with her family, and, of course, digital scrapbooking.