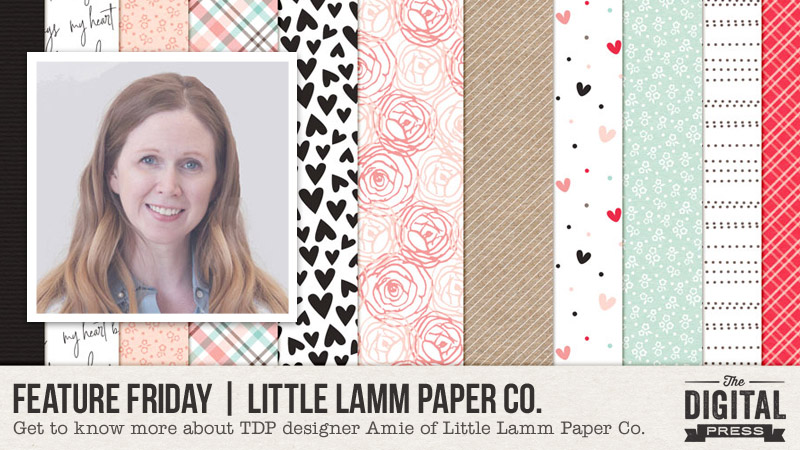 Happy Friday, everyone! It's time for another edition of our Feature Friday series here on The Digital Press blog… and this week, I'm thrilled to put the spotlight on Amie Lamm of Little Lamm Paper Co.! This is Amie's fourth feature at TDP (you can find her first feature from June 2016 HERE, another from June 2017 HERE, and her Foodie Friday post from October 2017 HERE).
In order to learn a little more about Amie, I asked her to share 5 things we might not already know about her…
I'm a stay-at-home mom to one 6 year old boy, 2 cats, and a bulldog. Being a boy mom, I end up playing a lot of video games and building with Legos.
I've had psoriatic arthritis for almost 20 years, but it's only been 10 years since I found medication that helped. I still have huge issues with flare-ups that make it impossible to work for weeks at a time.
I spend my days mostly in the kitchen. My husband has diabetes and hasn't had to take medication since I began preparing meals 3 times a day for him. Thank goodness I love to cook! I don't mind doing dishes either.
I also have a sleep disorder. It's called… "I love to read." My favorite books right now are historical mysteries (especially stories that take place during the first and second world wars).
I grew up in Minnesota on a dairy farm and love to be out in the country. Our farm was right in the middle of lakes country, and I loved riding around on 4-wheelers or snowmobiles or just hiking around the woods. I still want to move back there and build a house some day. Sans cows.
As for Amie's digital designs… have you taken a peek at her Little Lamm Paper Co. shop here at TDP? It's full of some really fantastic stuff! You'll find delicate patterns, fun word art, photo templates, and home decor printables. Amie describes her design style as "pretty simple" and says, "I'm a minimalist who likes her photos to be the star of the pages. But I also love pretty patterns and love to find ways to incorporate them."
She says that she draws a lot of inspiration from home decorating magazines, patterns, and especially fabrics. Ideas for her collections can come from anywhere — from something she sees on a television show to something her little guy says. And sometimes, it might just be an image from a magazine that will start the ideas flowing in her head!
Here is just a small sampling of the products you'll find in the Little Lamm Paper Co. shop here at The Digital Press…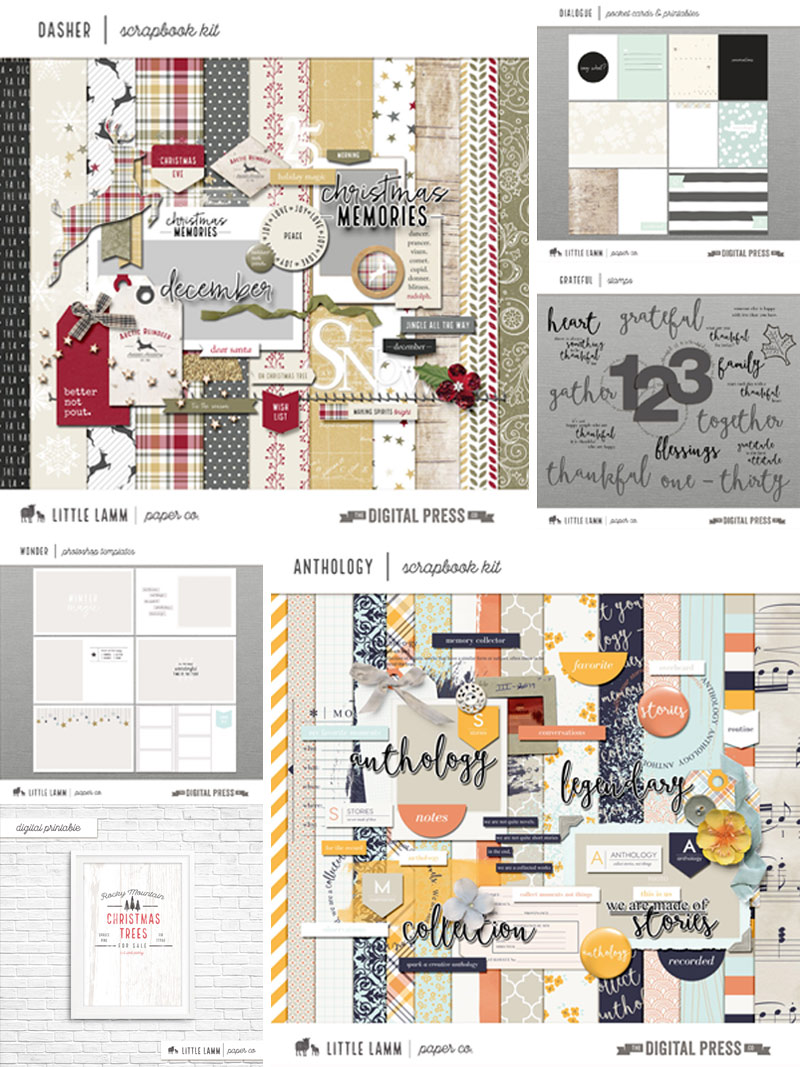 And just to provide a little bit more inspiration, here are a handful of really fun sample projects that use Amie's products…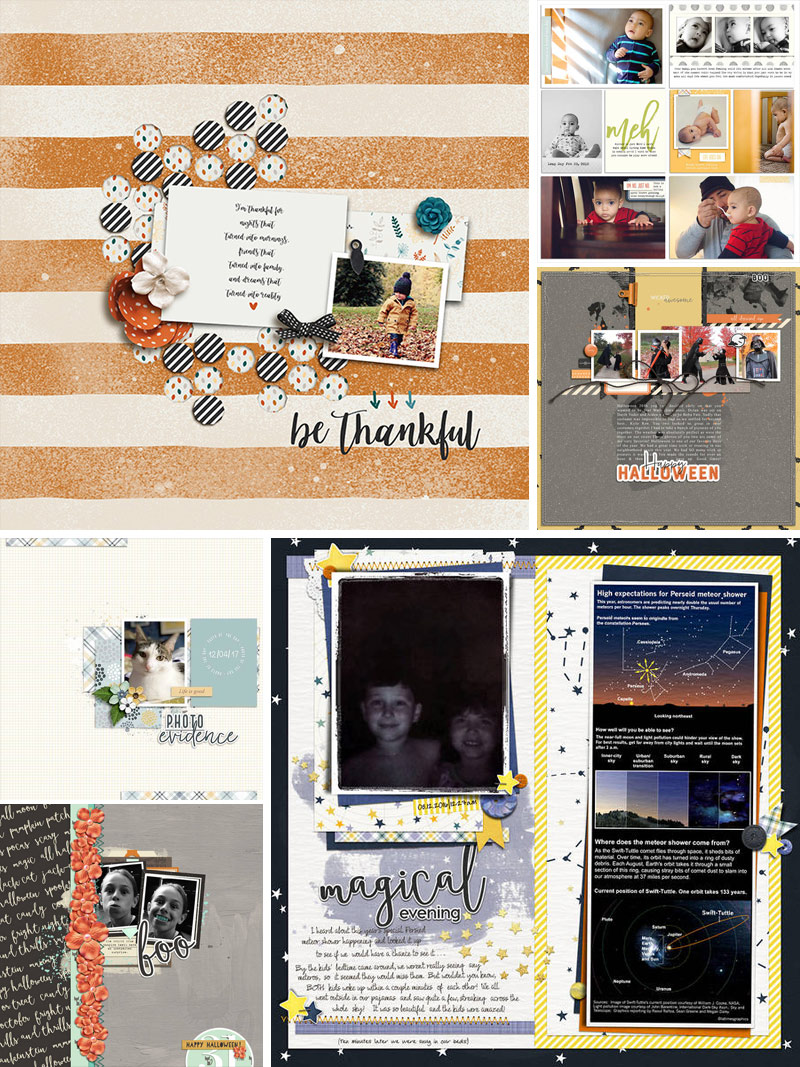 I hope that you've enjoyed learning a little more about Amie of Little Lamm Paper Co. today! To celebrate her week as our Featured Designer at The Digital Press, the entire Little Lamm Paper Co. store will be 30% OFF all week long (the sale will end at 11:59pm ET on Thursday 4/12).
Additionally, Amie has a special Free-with-Purchase offer for everyone this week! Don't miss out on this opportunity to stock up on your favorite products from Little Lamm Paper Co. …and you can also snag this gorgeous kit — Unplugged — for FREE with any $10+ purchase in her shop! (again, the offer is valid through 11:59pm ET on Thurs 4/12).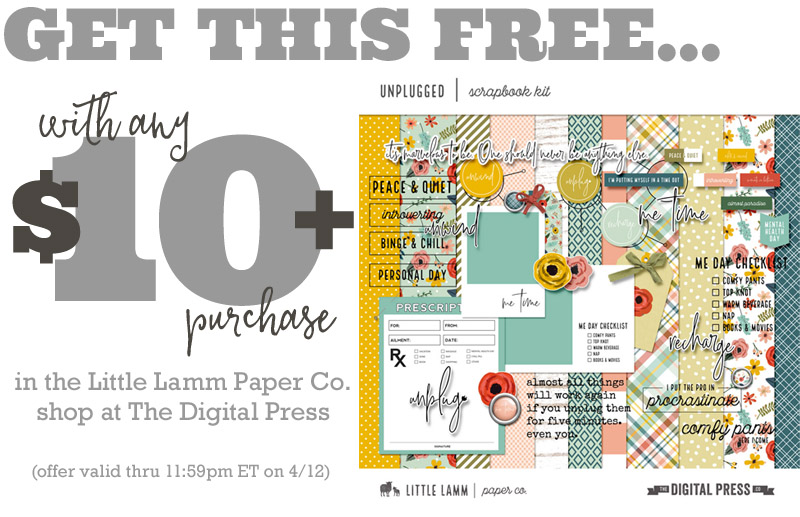 ---

About the Author  Carrie is a creative team member here at The Digital Press. She and her family enjoy spending time outdoors year-round near their home in Colorado. In addition to scrapbooking and the occasional hybrid home decor project, Carrie also reads voraciously, accumulates fabric, makes soap, brews beer, grows hops, and tries to keep indoor plants alive.