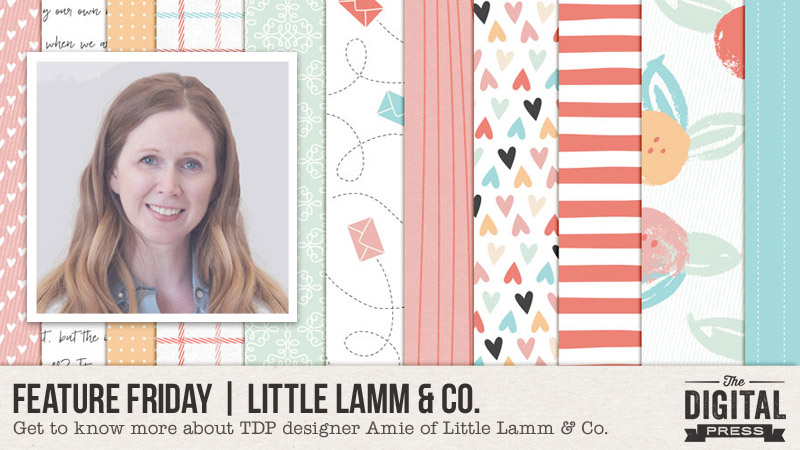 Hello! It's Friday, and time for another edition of our Feature Friday series here on The Digital Press blog! This week, I'm excited to feature the talented Amie Lamm of Little Lamm & Co. This is her second feature article here on the blog (you can find her first feature from June 2016 HERE), and whereas last year we used our feature series to help you get to know some fun trivia about your favorite designers, this year we've been using our designer feature series to give you a little peek into our designers' creative spaces and more insight into their creative processes.
With that in mind, here's a look at Amie's fun work space…
[IMG]
About her space, Amie says "I like having a light and white space since it's in the basement and can be quite dark in the winter. We don't have an IKEA here, so I have lots of Target cube shelving for storage. Different work spaces for crafting, sewing, and projects are a must. I still need more desk space no matter how much I get. New projects are always in the works. Until I find a setup that works best, I have most of my physical supplies boxed up. It will be like Christmas when my space is complete and I unbox everything."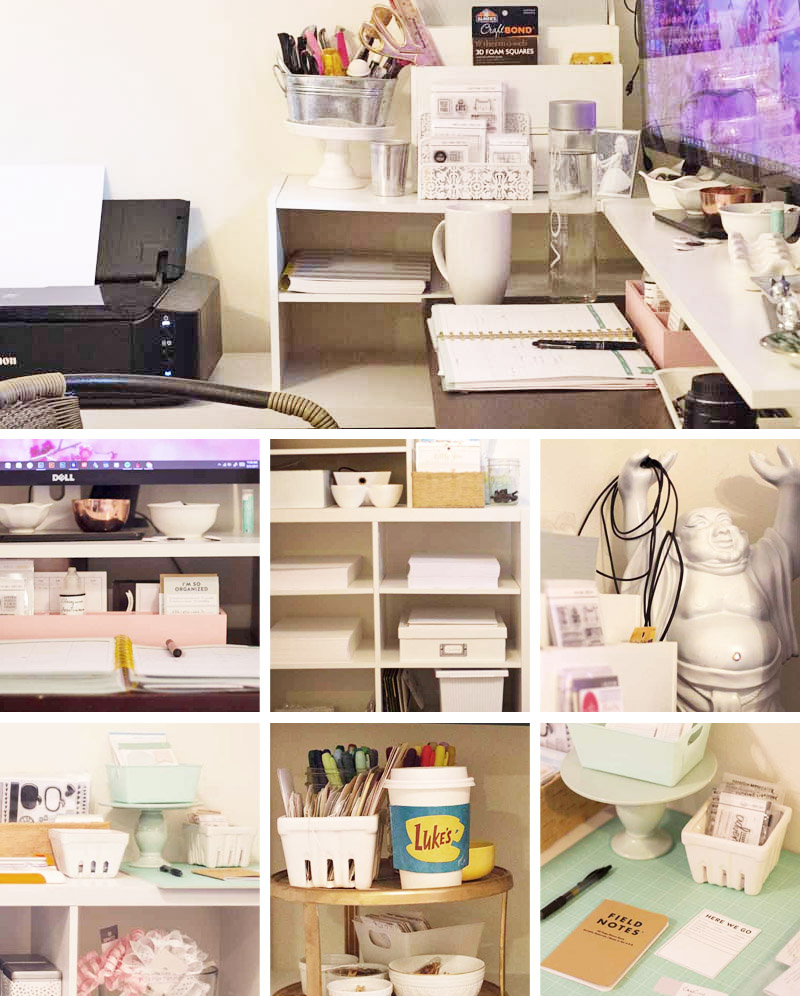 Doesn't her work space look a lot like the products she creates? Couldn't you see yourself creating wonderful layouts in that space?! Also, I spy a Gilmore Girls Fan! Do you see it? 🙂
We also asked Amie to share a Top 5 list with us that is representative of her at this point in her life. Along those lines, here's a look at the Top 5 Things Amie Can't Live Without…
Coffee
Amazon Prime
Day Designer daily planners from Target
Make-ahead meals
Books on her iPad
When it comes to Amie's products and her design style, I really like her soft colors, her pocket templates, and how full she packs her collections. Check out Lamm Lamm and Co.'s shop at The Digital Press. Here are just a few of my favorite products…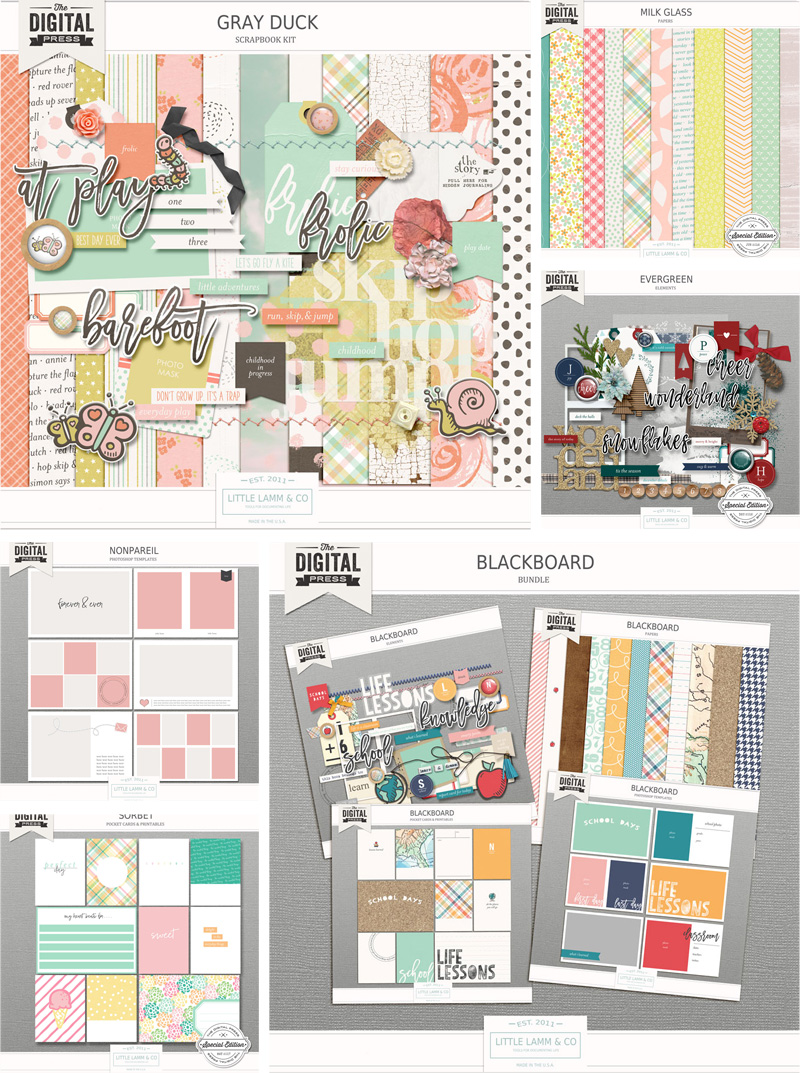 Here are some wonderful layouts I found in the gallery here at TDP that use Little Lamm and Co's Products. You can see here how versatile her products are…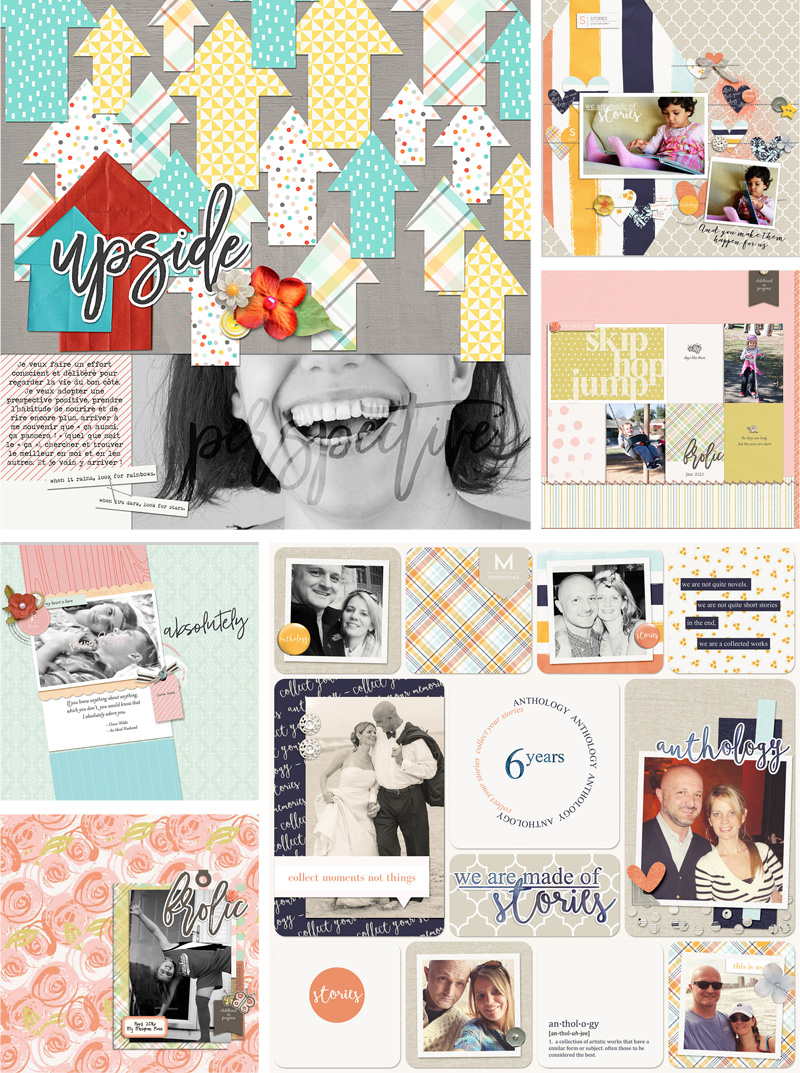 This coming week as we celebrate her feature week, you will find her entire shop at The Digital Press on sale 30% OFF (sale will run through 11:59pm ET on Thursday 6/8).
Additionally, Amie has a special Free-with-Purchase offer for everyone this week! Don't miss out on this opportunity to stock up on your favorite products from Little Lamm and Co. while they're on sale… and you can snag this fantastic collection for FREE with any $10+ purchase in her shop — this week only!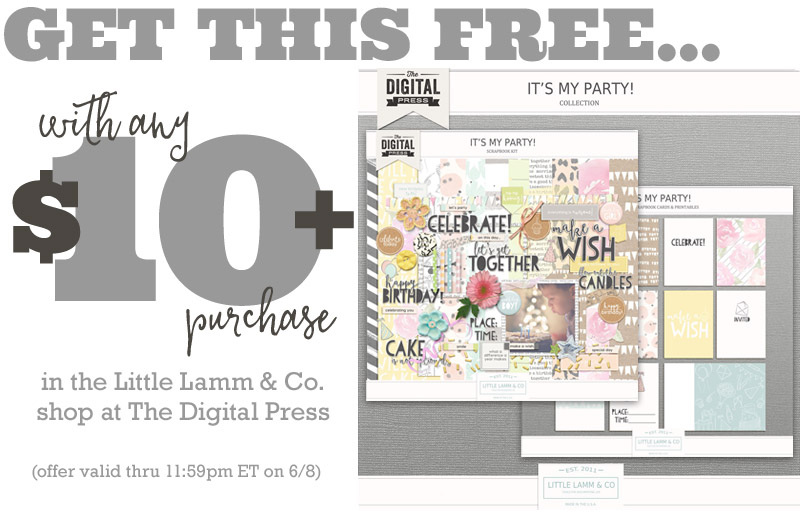 ---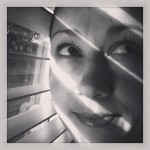 About the Author  Krista Lund is a mom of 3, married to her high school sweetheart and living in the San Francisco Bay Area. Some of her favorite things are brownies, chips 'n' dip, taking pictures, and documenting her family's story.