If you are anything like me, you probably spend forever picking out just the right patterned papers and moving elements around until they are in the perfect spot. I can spend several hours staring at a layout until everything looks just right. Once every element, photo and paper has been positioned, I start to think about my journaling and how I am going to work my text box into my layout. I'm so often guilty of just drawing a simple text box, typing in my journaling and calling it done. But not today! I want to focus on a few ways to jazz up your journaling blocks.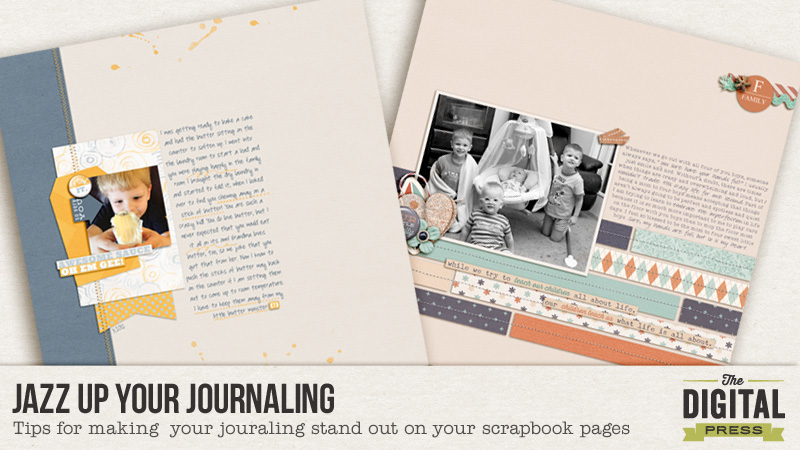 One idea for making your journaling stand out is to use brushes to highlight key words or phrases in your journaling. In my layout below, I used brushes to make certain parts of my writing stand out. It draws your eye to those more important words and gives a little pizzazz to that area of my layout. Brushes are great for this because you can pick the colors from the kit you are working with and can make them any size to suit your journaling.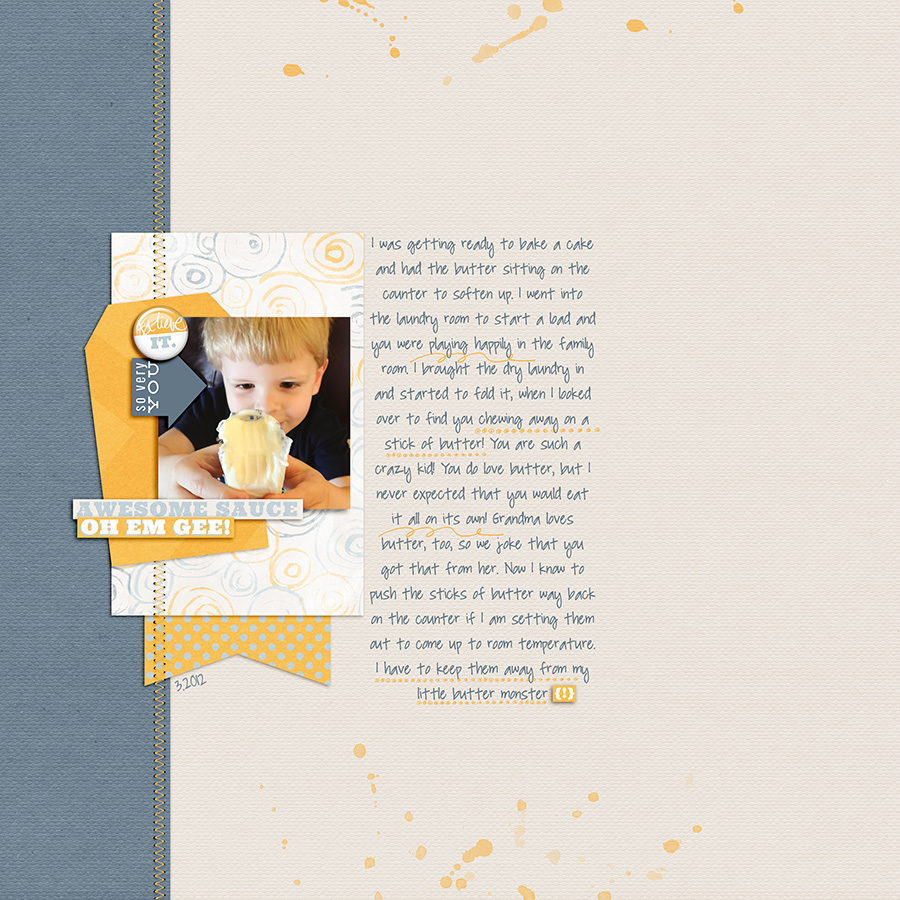 Another idea for bringing interest to your writing is to change up the font, color, or size of some of your text. In this next layout, I used a different font to give attention to more important parts of my journaling.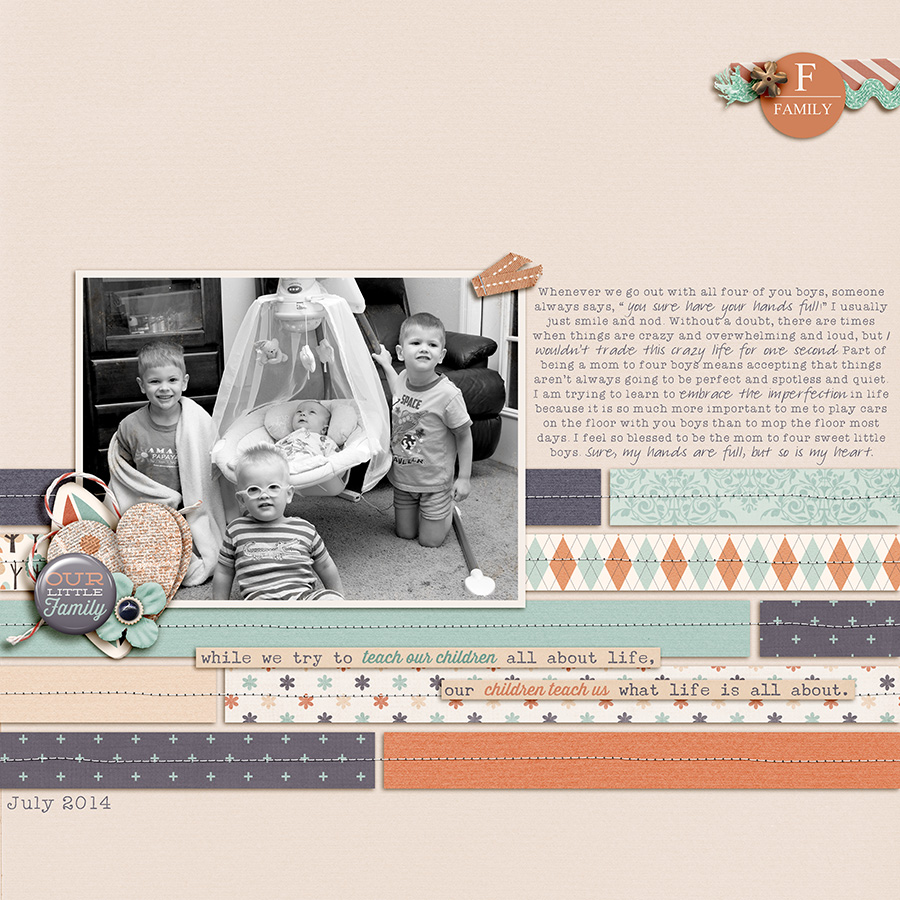 Word strips are another fun way to really make your journaling sing. I love this layout by Kat and how she used the word art from the kit to tell her story. I think it is so clever that she was able to work all of those word strips into her own journaling.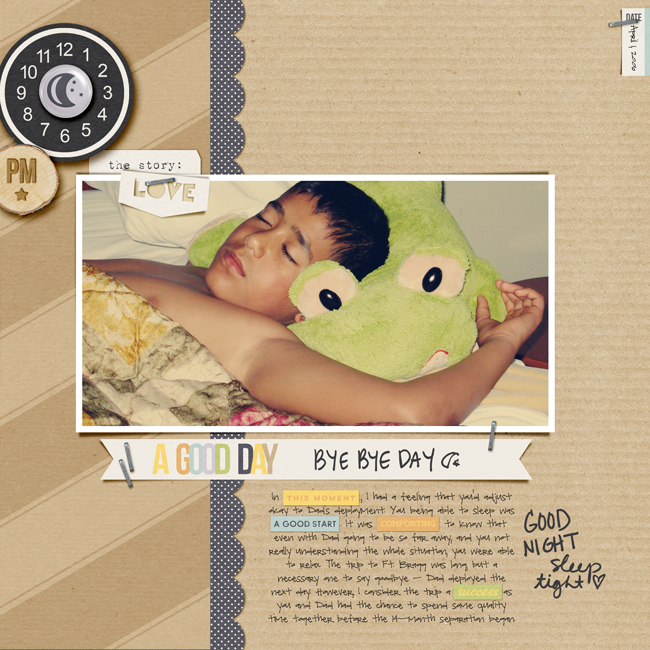 If you don't want to work the existing word art from the kit into you journaling or if there aren't any that fit with your story, you can make your own. You can use a product like Dawn by Design's Line by Line Templates to create your own word strips to add emphasis to your story. You could simply use one strip, like in the layout below, or you could do all of your journaling on word strips. I love how the strips break up the text so that it isn't in one big block.
So, now it's your turn to give it a shot. I would love to see what you can do to jazz up your journaling. I'm hosting a challenge over on the forums at The Digital Press and I hope you will come play along!  Check it out at The Drawing Board: Challenges.

About the Author: Katie is a member of the Creative Team here at The Digital Press. She lives in Central Florida with her husband and their four sweet but crazy boys. When she's not dodging Nerf bullets or trying to dig out from under the never ending pile of laundry, she enjoys photography, cooking, going to Disney World with her family, and, of course, digital scrapbooking.