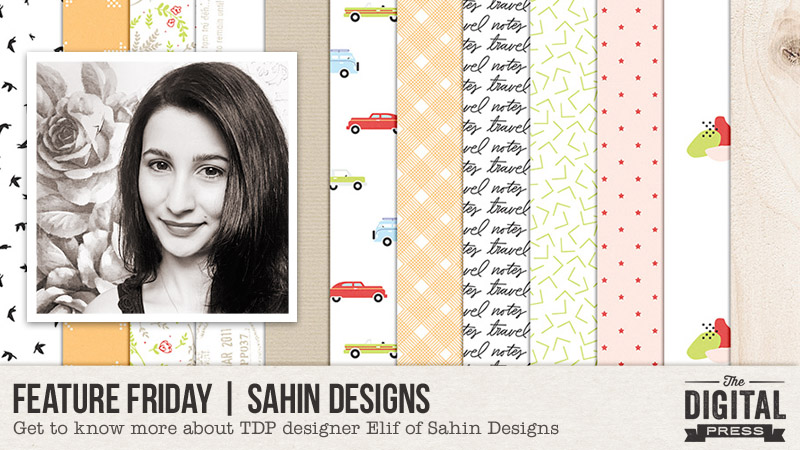 Happy Friday, everyone! It's time for another edition of our Feature Friday series here on The Digital Press blog. This week, I'm thrilled to put the spotlight on Elif Sahin of Sahin Designs! Elif is a 26-year old graphic designer from Turkey, and this is her fourth feature at TDP (you can find her first feature from July 2016 HERE, another from March 2017 HERE, and her Foodie Friday post from September 2017 HERE).
In order to learn a little bit more about Elif, we asked her to share 5 things about herself that we might not already know…
I love famous songs covered by unknown singers. It's a lot more fun! [EXAMPLE: here's one of them ] That being said… when I was a kid, I thought I had a great voice. Turns out… not true!
I'm afraid of open seas at night. It seems like it's pulling me into infinite darkness. Can't take a closer look at it, especially if the coast doesn't have a beach.
I believe that there is no such thing as bad color, there is just bad combination of colors.
My first ever hobby was knitting. I learned knitting when I was around eight or nine years old. I knitted clothes for my doll, and made some knitted circus toys at that age.
My favorite TV show of all time is Friends. I have watched it a dozen times. I can still have a big simile on my face when I re-watch it on my down days. When I first finished the series, I felt like I lost a friend in my life. It's that good! I know… it's an obsession. But who cares!
When it comes to Elif's design work… I love that the things you can find in her shop are perfect for scrapping just about anything/everything — from little everyday moments, to special trips, to events, and more. Elif's products are some of my favorites to scrap with! The mix of bold colors paired with the perfect neutrals make it easy for everyone to find something to love in her shop. Her journaling cards are definitel some of my go-to favorites!
Here is a sampling of some of my favorite items from the Sahin Designs shop here at TDP…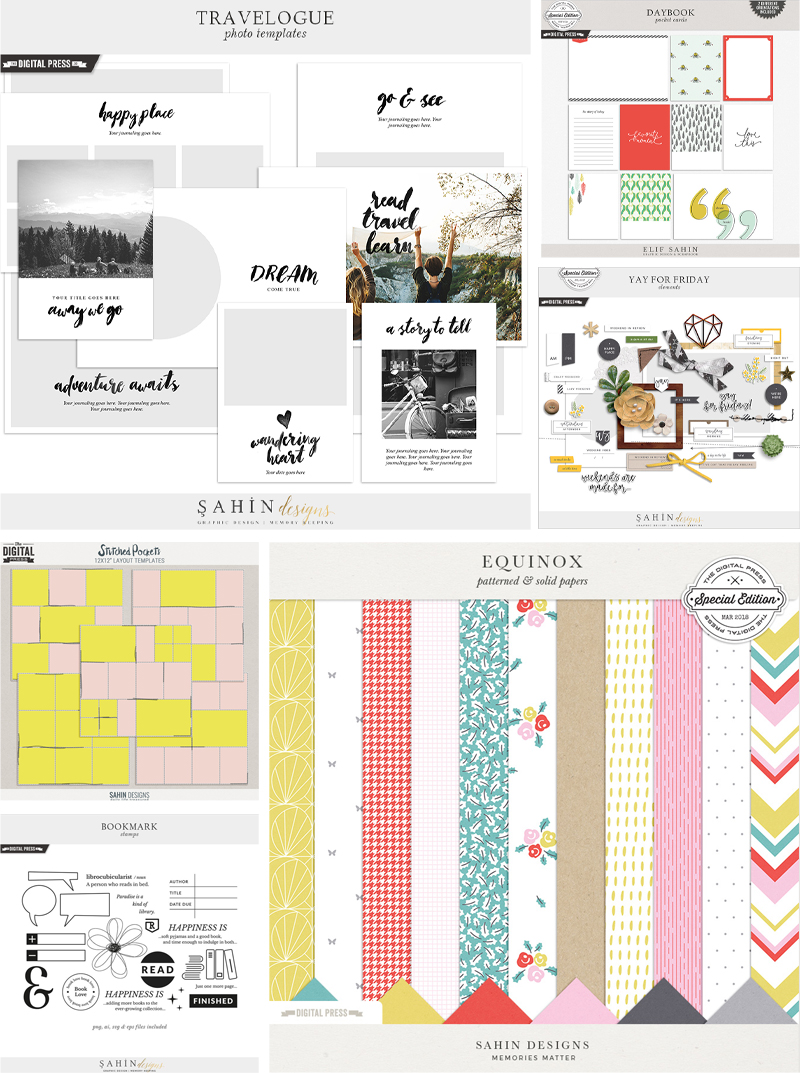 Aren't her products just amazing? I know that I can always turn to Elif's shop and find just the right item for my projects.
It's also really fun to look at her products in action when browsing the gallery at The Digital Press. Here are some projects that I have created over the years using her wonderful products…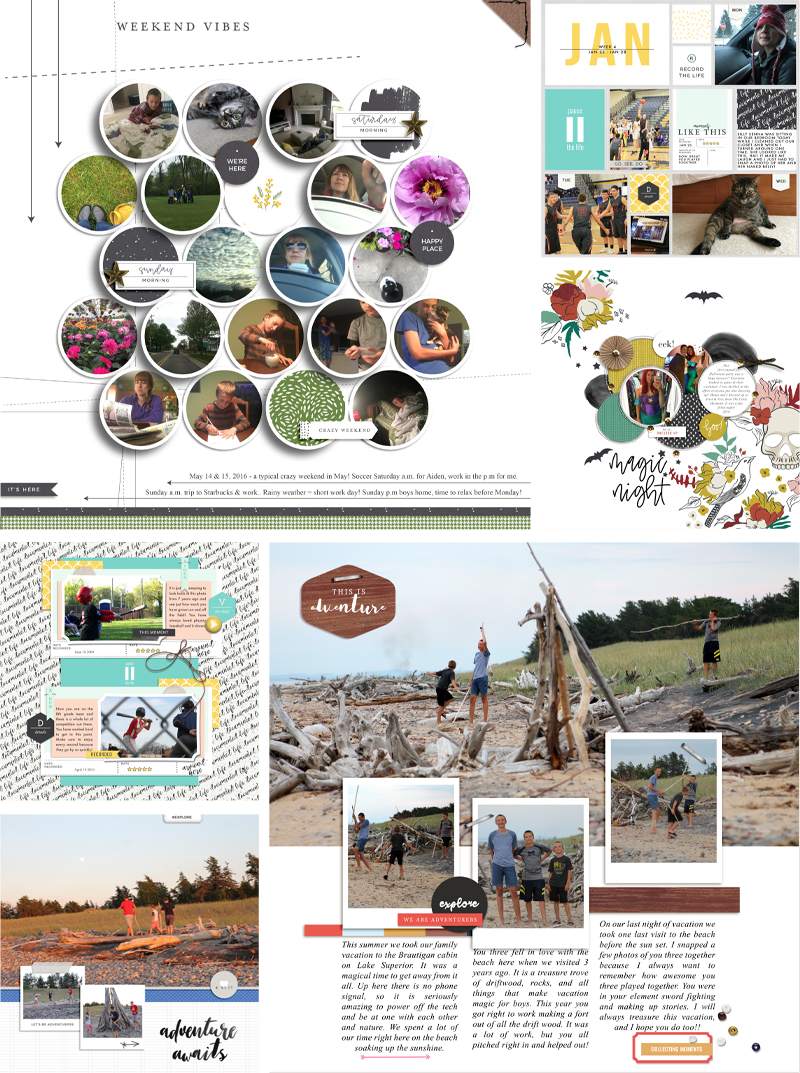 I hope you've enjoyed learning more about Elif today. To celebrate her week as our Featured Designer at The Digital Press, the entire Sahin Designs store will be 30% OFF all week long (the sale will end at 11:59pm ET on Thursday 4/5).
Additionally, Elif has a special Free-with-Purchase offer for everyone this week! Don't miss out on this opportunity to stock up on your favorite products from Sahin Designs… and you can also snag her gorgeous kit — "Passport"  — for FREE with any $10+ purchase in her shop! (again, the offer is valid through 11:59pm ET on Thurs 4/5).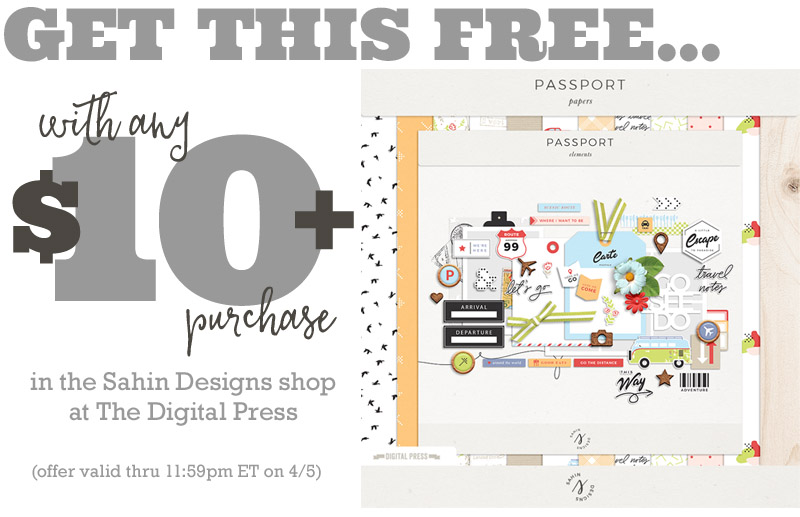 ---

Jennifer Hignite is a mom of three boys and a new homeowner with her fiance in the mitten state of Michigan. When she is not scrapbooking, she enjoys photography, watching her boys play sports, decorating, and shopping at Target.