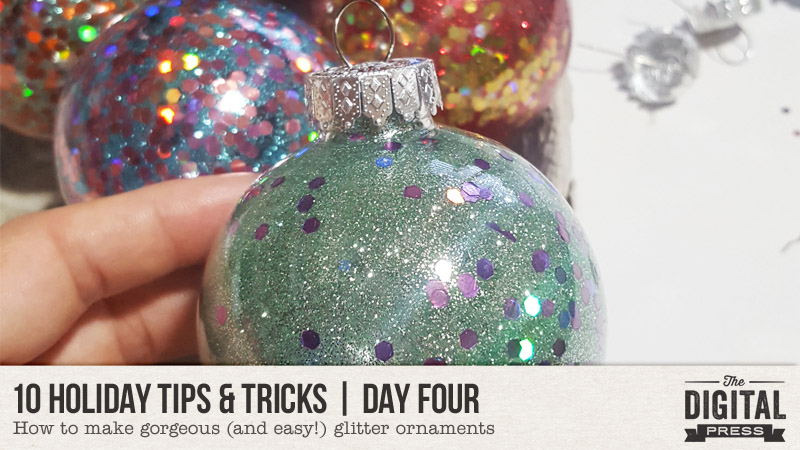 Welcome to Day Four of the 2017 edition of our always-popular 10 Holiday Tips & Tricks series here on The Digital Press blog!
Today I'm here to share instructions for making simple, gorgeous (and even kid-friendly!) glitter ornaments! The project only requires a few supplies — all of which are readily available this time of year!
Supplies Needed
Clear ornaments (I buy plastic #becausekids & they are found at any craft store during the holiday season)
Your choice of glitter
Mopping solution (I use whatever I happen to have on hand — today it was Murphy's oil soap)
A dropcloth (not required — but as you can imagine, glitter is messy! I simply laid down some old wrapping paper over our table so I could throw the whole thing in the trash when done)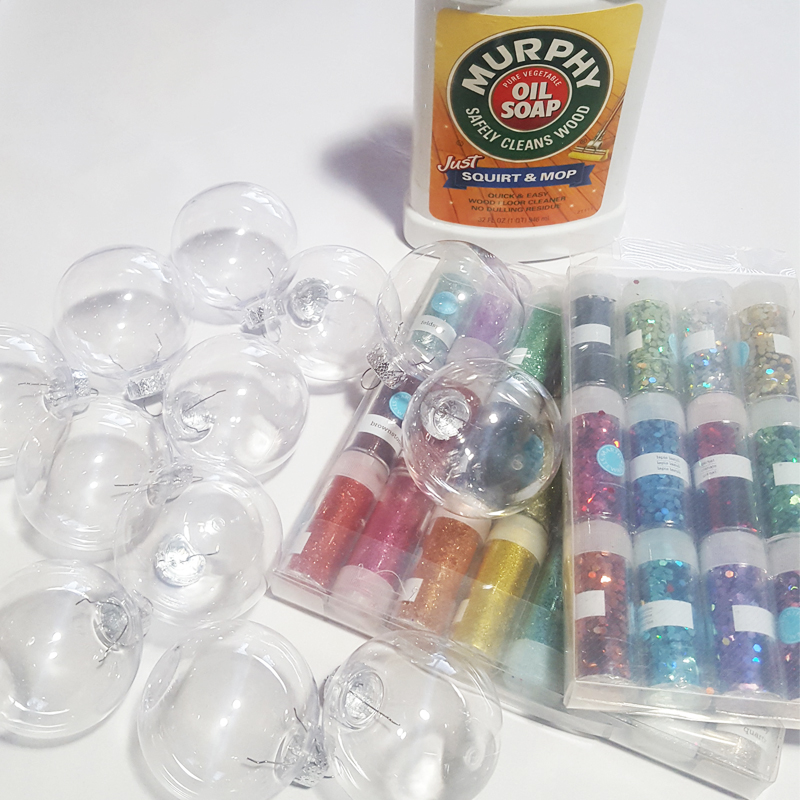 Instructions
Take hanger tops off of the ornaments & set them aside.
Pour a bit of mopping solution into the ornament & swirl around to coat the inside (this is what makes the glitter stick).
Set the ornament upside down to drain (I use an old egg carton) and/or simply pour extra solution into another ornament.
Once the excess solution has drained… simply dump in your glitter! (I've learned that if you use different types of glitter like we did — use the larger-sized glitter first, and then add the finer glitter last to ensure that the larger pieces have enough surface to stick to on the ornaments).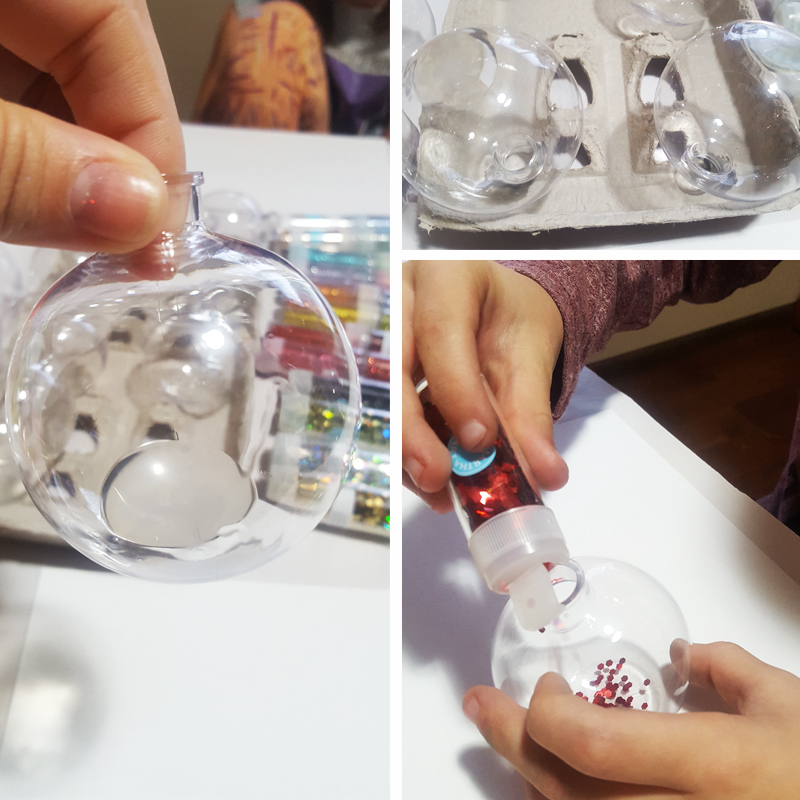 Shake, tap, swirl your glitter around to coat the inside!
Dump extra either back into the glitter container, or onto a piece of paper.
Repeat as desired! (I also have my kids 'sign' and date their ornament, as it's fun to look at their previous year's signatures!) 😉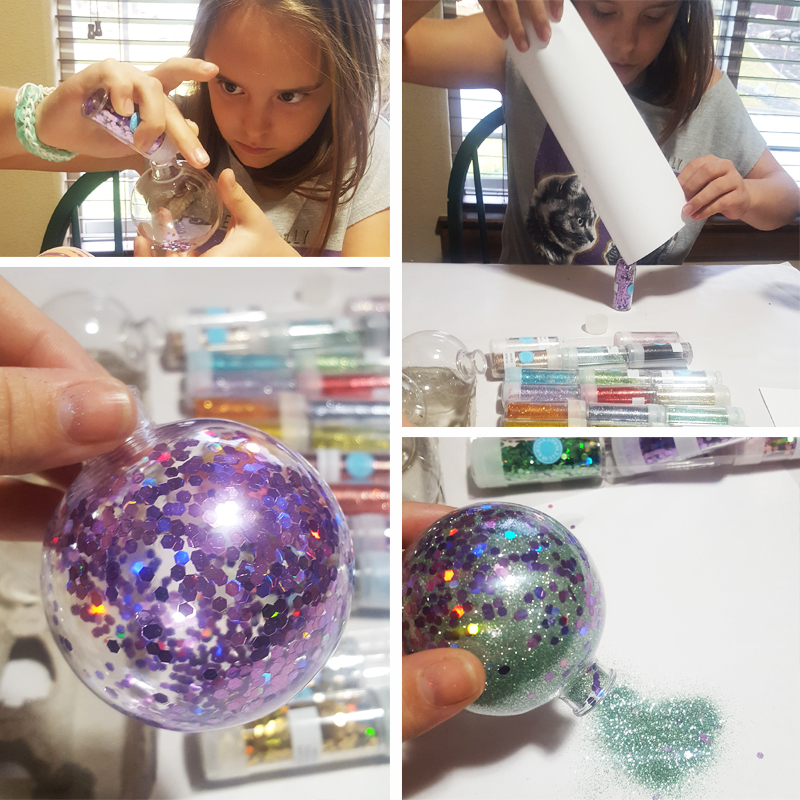 Voila! Beautiful glittery ornaments in less than an hour (clean-up time included!).
TIP: I let mine 'dry' overnight before replacing the hanger tops, to ensure that all of the glitter stays in place.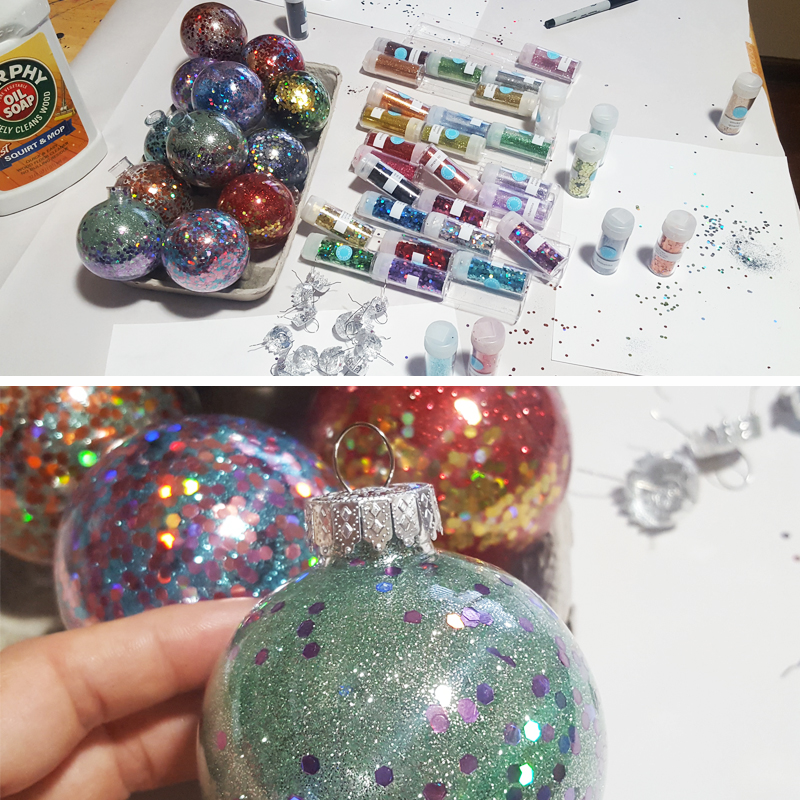 After they're dry… simply hang on your tree!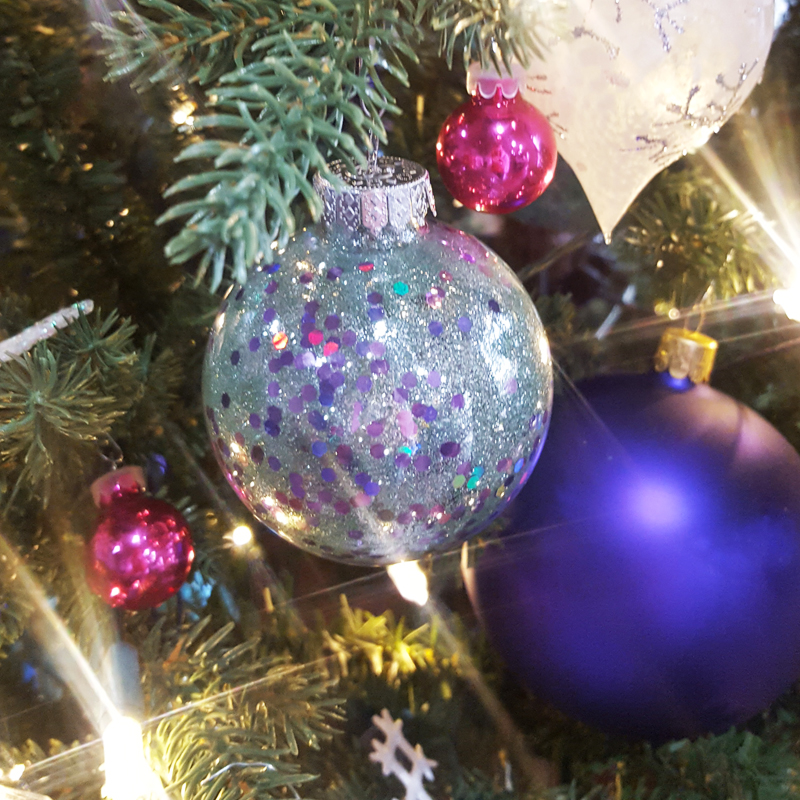 How gorgeous is that with the lights shining on it?! 🙂
If you're thinking of giving this a try and making your own… head over to The Digital Press's challenge forum and get the details about how you can earn challenge points for December 2017 at TDP if you try any of our "10 Holiday Tips & Tricks" throughout the month as they appear here in this blog series!
---

About the Author  Amie is a craft-loving dental hygienist who lives in Washington state. She loves her husband, her two kids (ages 9 & 6), and her English Bulldog… as well as coffee, baking cupcakes, daffodils, glitter & sprinkles, reading a good book, and lip gloss — not necessarily in that order.