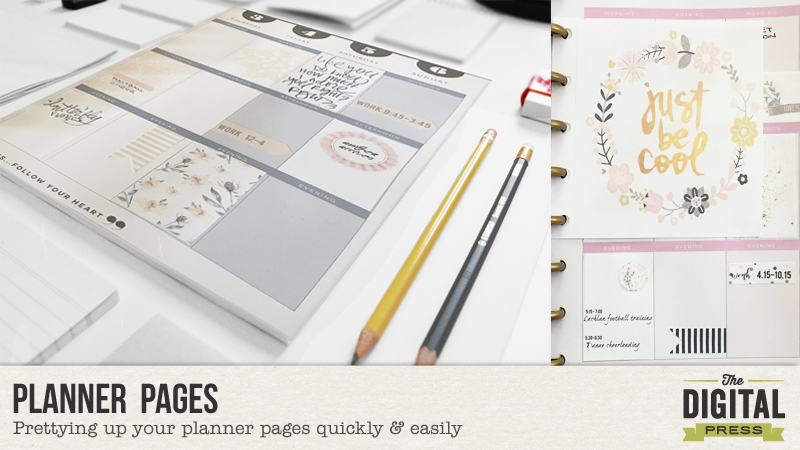 Prettying up your planner pages can be fast and easy!  Who wants a boring planner?  Not me!
Each weekend, I sit at my computer and take about an hour to pretty up my planner for the coming week. I write all my appointments, etc. in pencil in my planner until after I pretty it all up.
The great thing about working with digital scrapbooking supplies is that you can find anything you might need at a moment's notice and download it to use right away, without having to leave your house or your jammies!
To do this is simple:
I start off by measuring the squares in my planner.
In Photoshop, create clipping masks on an 8.5″ x 11″ document (the size I print on), using the sizes I just gathered.  Create additional clipping masks as needed (I tend to do more than I need so I have options).
Create mini journal cards by adding text, papers, and other elements. Should you want to add something that would not fill a the whole clipping mask, either change the background to the color of your planner's background, or decrease the opacity after using the size of the mask as a guide.
Once complete, print and cut them out.

Now that everything is ready, it's time to add all of your pretties using your favorite adhesive.
Finally, you can now replace all of the penciled in appointments, etc. with your favorite pen(s).
See?  Simple.
Sometimes I only use journal cards, like I did here with Dunia Designs' February Documented (Cards):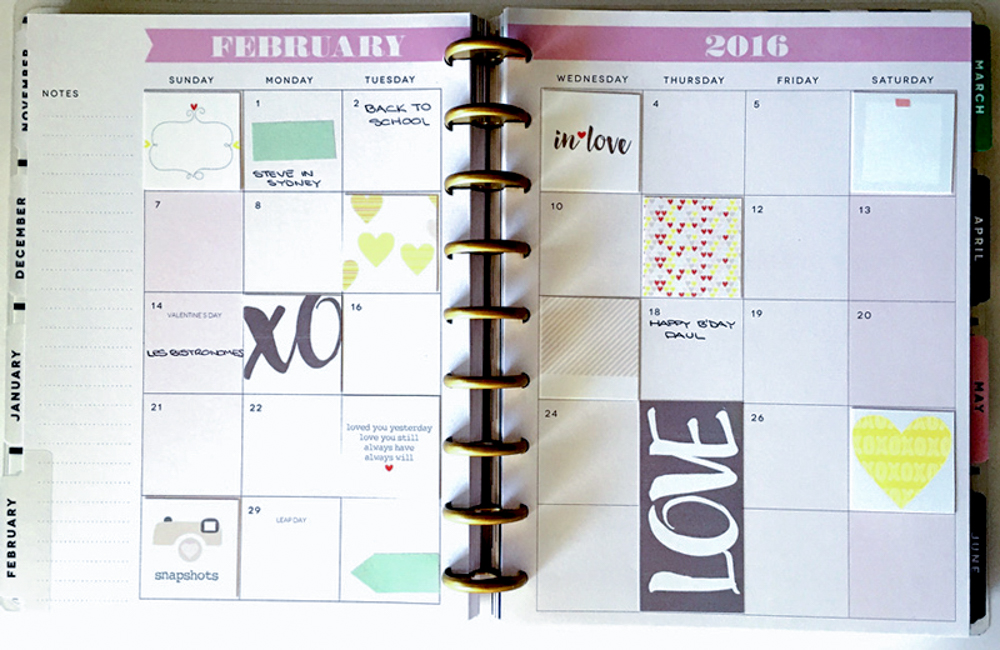 Here is an example where I used papers and elements from Hello February by Anita Designs as well as elements from Notebook Elements by France M. Designs: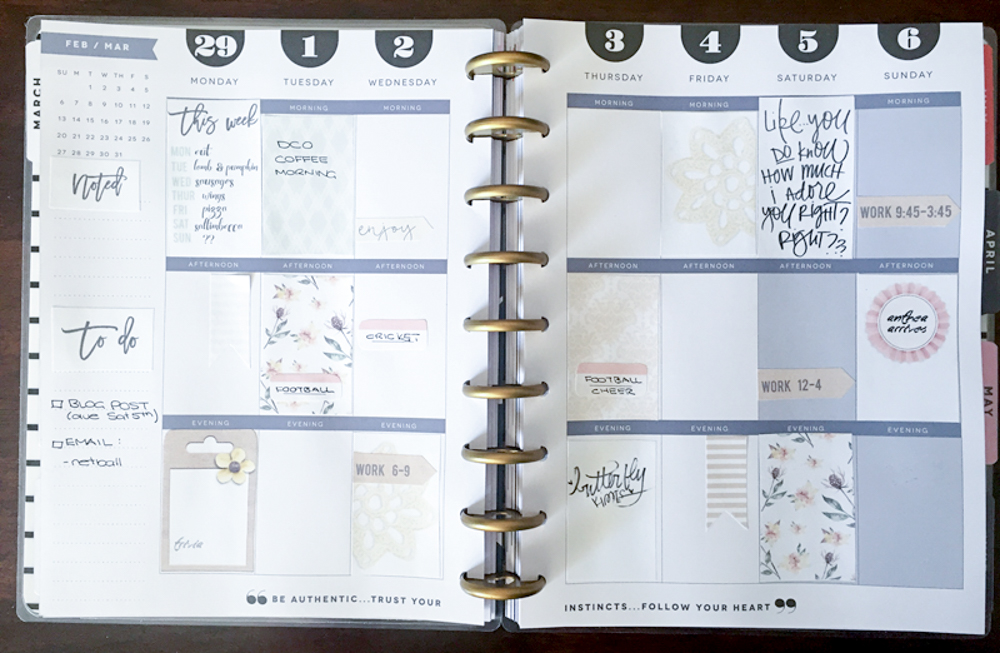 Have you thought about how you can use digital supplies to pretty up your own planner pages?  Here's your chance to join us for a fun challenge in the forum to try it out!
---

About the Author: Amanda found digital scrapbooking in 2006 as a paper scrapper who was frustrated with the limitations of paper scrapping products. She now loves to combine paper and digital products and techniques for her pages and projects. She is the wife of a Naval Officer and has two teenage children. She lives in Australia, and has also lived in the U.S and Malaysia and loves that she has had the opportunity to travel the world with her family.