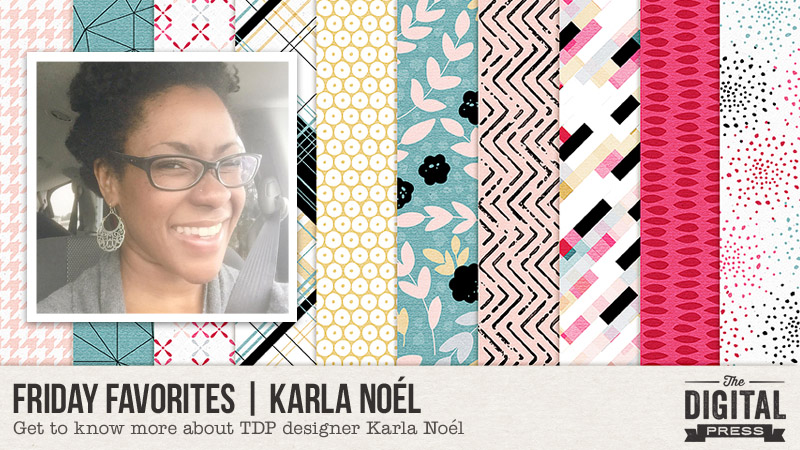 Hello everyone, and welcome to another edition of our designer feature series on The Digital Press blog in 2019 — Friday Favorites! This year, as you know, we've been learning a bit more about each of our amazingly-talented designers by having them share some of their favorite things with us each week.
This week, the spotlight is on the creative designer Karla Noél. This is actually Karla's 4th feature here on the blog (you can find her first feature from October 2016 HERE , another from April 2017 HERE (including a peek at her creative work space!), and her most recent one from September 2018 HERE.
This time around, in order to learn even more about Karla, we asked her to share some of her favorite things with us, and here's what she had to say…
---
" My favorite thing right now is seeing our three month old, Rain, send quality time with his dad… he loves his daddy's voice and faces. I believe his first real laugh will be in Sekou's arms for sure. "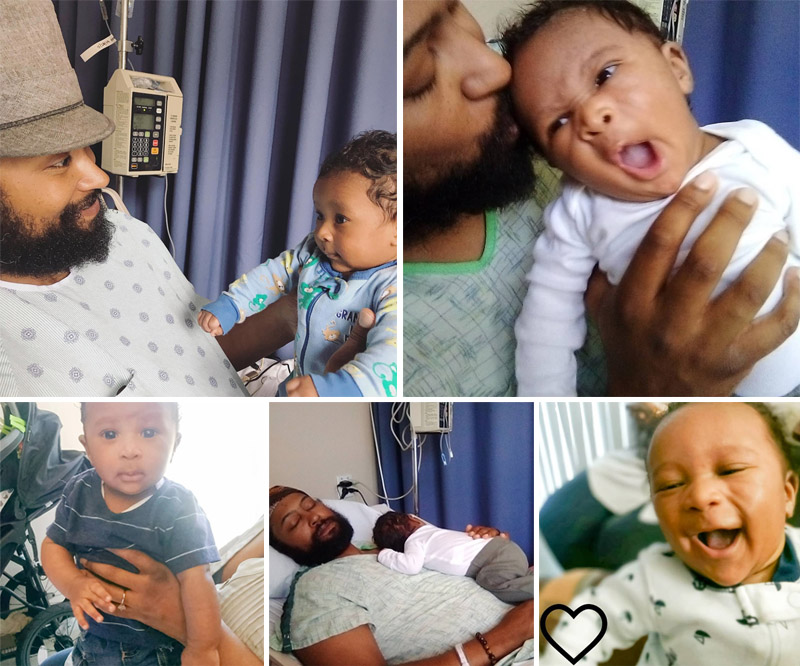 ---
Doesn't she have a great sense of humor?!  Well, her fun personality shines through in her designs, as well. I love that she has great word art, stamps, kits, and even templates. She has so many options with something for everyone.  Her templates are some of my personal favorites!
Here's a peek at just a few of my favorite products from her shop at TDP…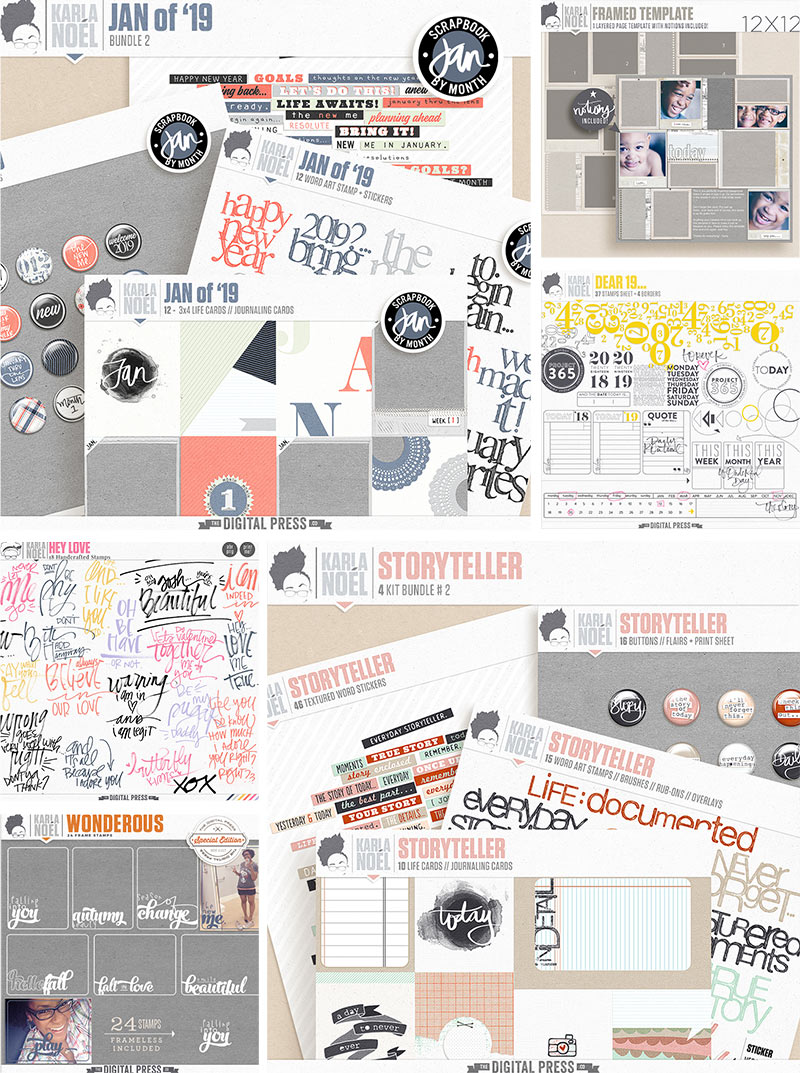 And here are some really gorgeous sample layouts that show off Karla's products, as well (what gorgeous eye candy, eh?!)…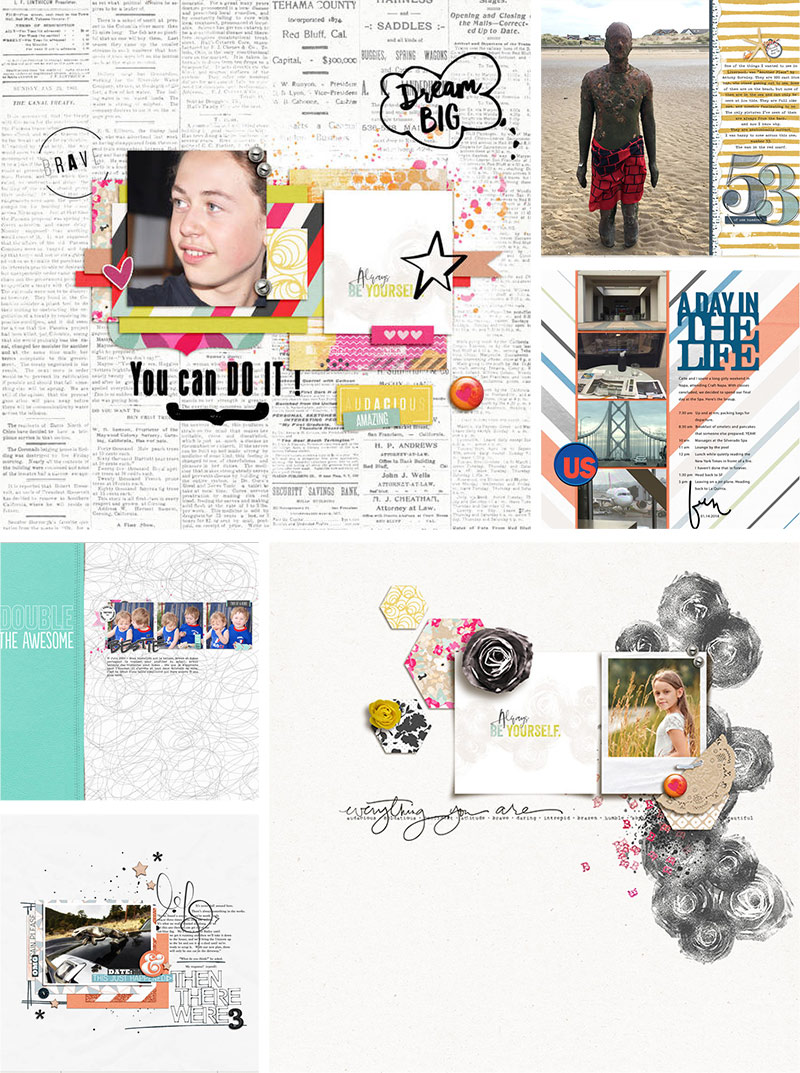 Hopefully, today's Friday Favorites article has given you even more insight into who Karla is and more about her day-to-day life (and again, if you want to know even more about her — scroll up and use the links to her previous features here on TDP's blog, where's there's lots more good stuff!).
And the best news of all?! …during Karla's upcoming feature week here at The Digital Press, you can enjoy the chance to score an amazing deal in her shop if you use the following coupon code when purchasing her digital goodies (this code/sale will be valid through 11:59pm EST on Thurs 6/27). Don't miss it!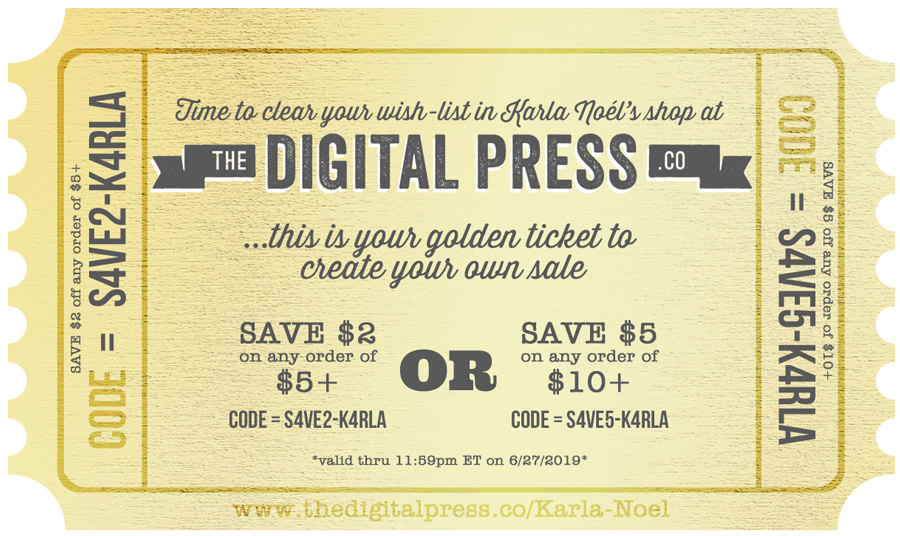 [ if you have trouble seeing the coupon image, above, the codes are as follows: "save $2 off any purchase of $5+" by using code = S4VE2-K4RLA . . . or "save $5 off any purchase of $10+" by using code = S4VE5-K4RLA ]
---

About the author  Robin is a member of the creative team here at The Digital Press. A wife of 26 years and a mom of 4 crazy children (3 in college and 1 still at home), she says that her life occurs mostly in the car as she transports said crazy kids to their many, many homeschool activities. When not driving, Robin loves to make her family cringe by pulling out her camera again (and again, and again…).