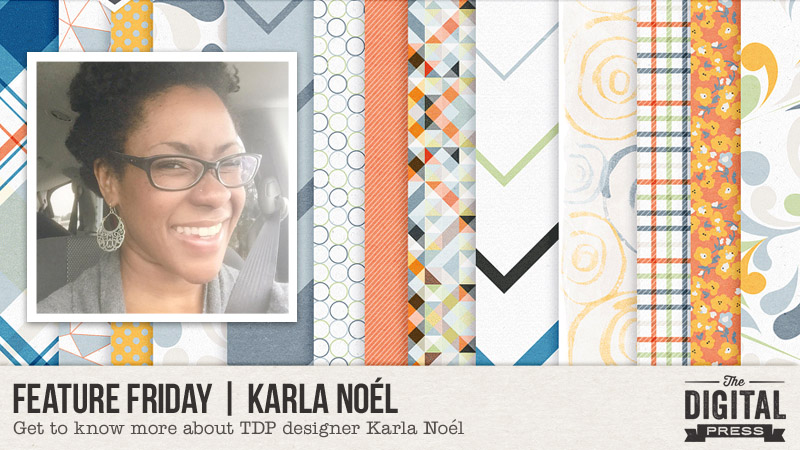 Hello everyone, and welcome to another edition of our Feature Friday series here on The Digital Press blog! Today, I am super excited to be showcasing the very talented Karla Noél! This is Karla's second feature here at TDP (you can find her first feature article from October 2016 HERE)… and whereas last year we used our feature series to help you get to know some fun trivia about your favorite designers — this year, we're going to use our designer feature series to give you a little peek into our designers' creative spaces, and more insight into their creative processes.
With that in mind, we asked Karla to give us a little peek into her creative workspace. She just recently moved, however, and so nowadays her "current workspace" is actually just her sketchbook, according to her. Here's a little look at some of her creative magic taking place with pen and paper…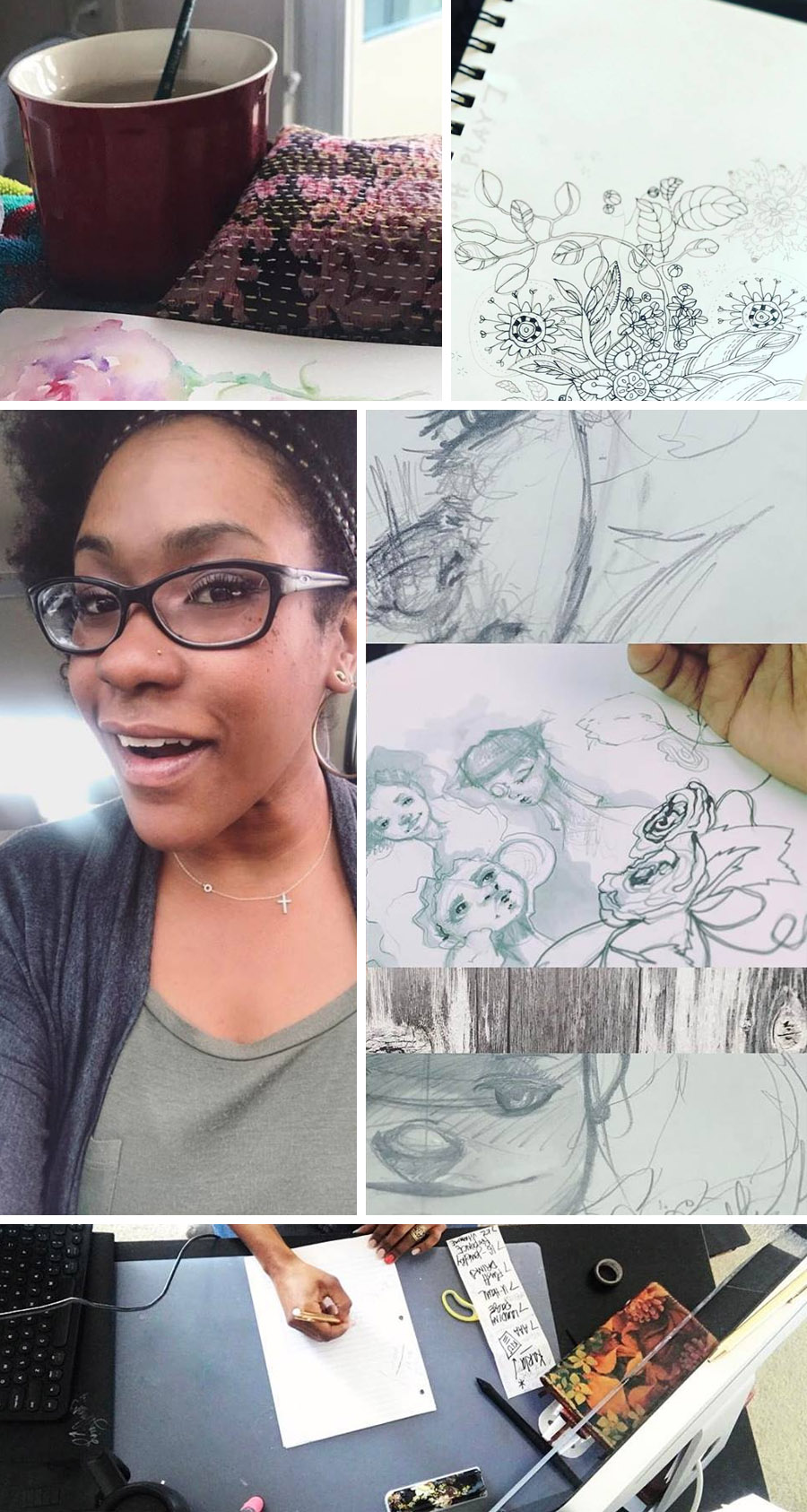 We also asked Karla to share with us a Top 5 list that is representative of her at this point in her life, and this is what she came up with…
Karla's Top 5 List of Tunes She Loves to Listen To While Designing…
When It's Only Me and the Music by Jem and the Holograms
Nicotine by Panic at the Disco
One Moment in Time by Whitney Houston
Middle Finger by Bohnes
Go the Distance by Michael Bolton
She also shared some fun trivia/information about herself, for those who are new to her designs, given that she's been on a design hiatus for the better part of this past year or two. So as a bonus, for those who don't already know Karla… here's an update! 🙂
I'm a self-taught jack-of-all-trades designer since 2003. Thanks to Google, coffee, and the passion for creative everything.
Since then, I have had my biggest blessings… 5 wonderful children, including 2 sets (!) of twins.
With digital designs and scrapbook pages… I only make pages with my own designs. Not because I don't like the design of others… but because I know exactly what I like, and so I just make it myself! LOL
I was going strong for years… but since 2007, my personal life was falling apart, and after 11 years of marriage, my husband left us in September 2014. That's when I stopped designing regularly 🙁 …and lost so much, from my belongings, to my van, my home, and my children.
I'm slowly working on coming back! Taking my time… making sure it feels right… finding myself after all these years. I'm finding that I have naturally evolved into a new designer with a different outlook. A new me… hoping that I will be accepted by the creative community once more, when I make it back. It helps having a creative fiancé, too! <3 hehe
As for Karla's design style… it is distinctly her own. From her use of color to her fantastic hand-drawn elements and word art stamps… you can always recognize Karla's products as being hers!
Here are just a few of my favorite products by Karla Noél…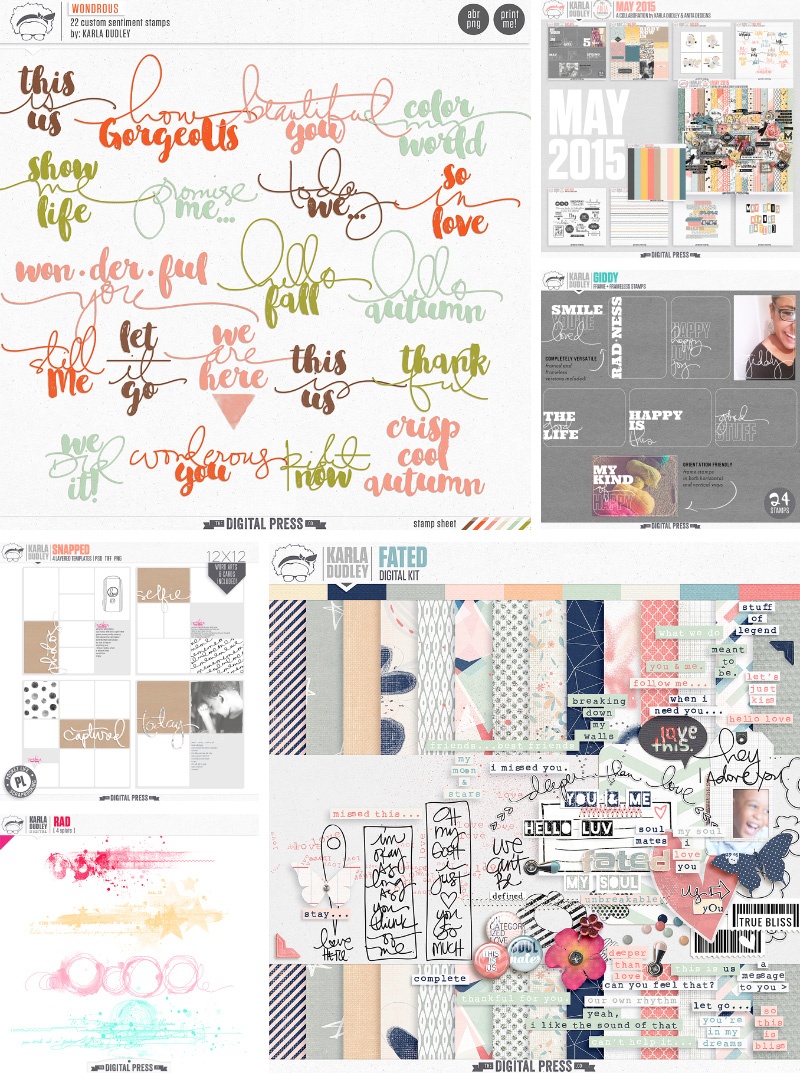 Also, here's a look at just a small sampling of the gorgeous projects that have been created using Karla's products…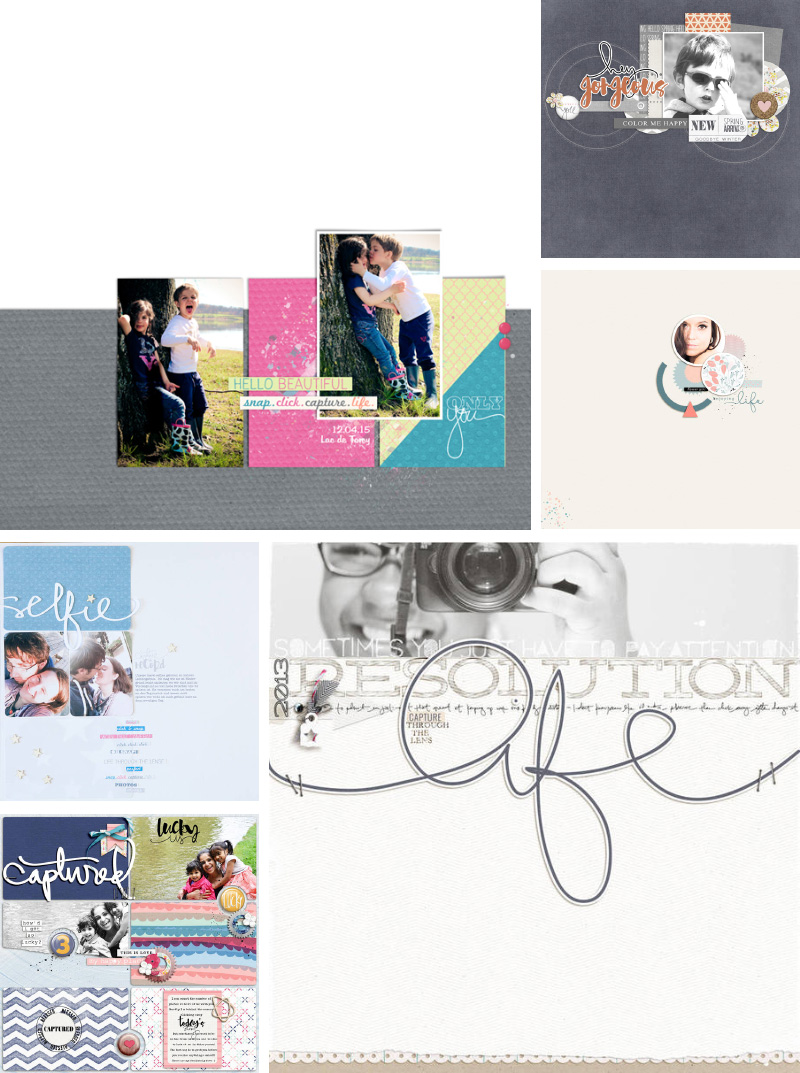 Isn't it all so fun and inspiring? 🙂
I hope you enjoyed getting to know a little bit more about Karla and looking into her creative space! I have great news — because during her entire feature week, you will find all of Karla's products on sale 30% OFF in her shop at The Digital Press! (the sale will end at 11:59pm ET on Thursday 4/20). Check your wishlist, and don't miss out on this great chance to clear your favorite items off it — at a discount!
Additionally, this week only — you can snag Karla's "Epic.Ness" Collection for FREE with any $10+ purchase in the Karla Noél shop at The Digital Press (this offer also ends at 11:59pm ET on Thurs 4/20)…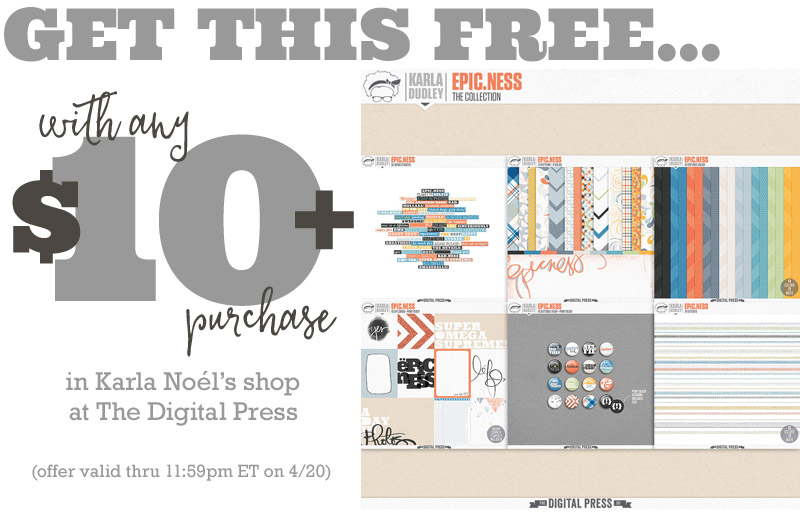 ---

About the author Gaelle is a member of the creative team here at The Digital Press. She lives in France with her hubby, her two sons and her kitty. She loves digiscrap and discovered this activity in 2012, since she's totally addict and scrap to keep memory her everyday life. Her family is definitively her principal source of inspiration.

Enregistrer
Enregistrer
Enregistrer
Enregistrer
Enregistrer