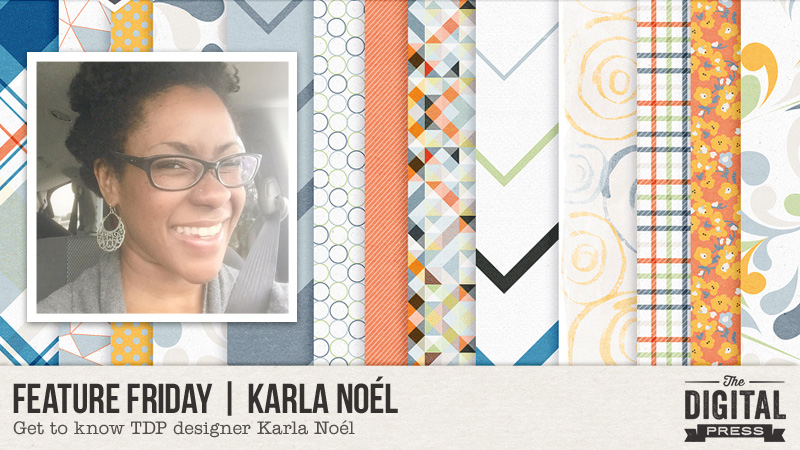 Happy Feature Friday! This week, we're excited to help you get to know our very own Karla Noél (formerly Dudley) a little bit better! Karla has a love of art, design, and family. She enjoys spreading her love of design and scrapbooking to all. Her design style is uniquely her own — filled with artsy, hand-drawn patterns and elements… eclectic colors… and fun handwritten word art.
This is just a small sampling of the inspiring product offerings you'll find in her store here at The Digital Press…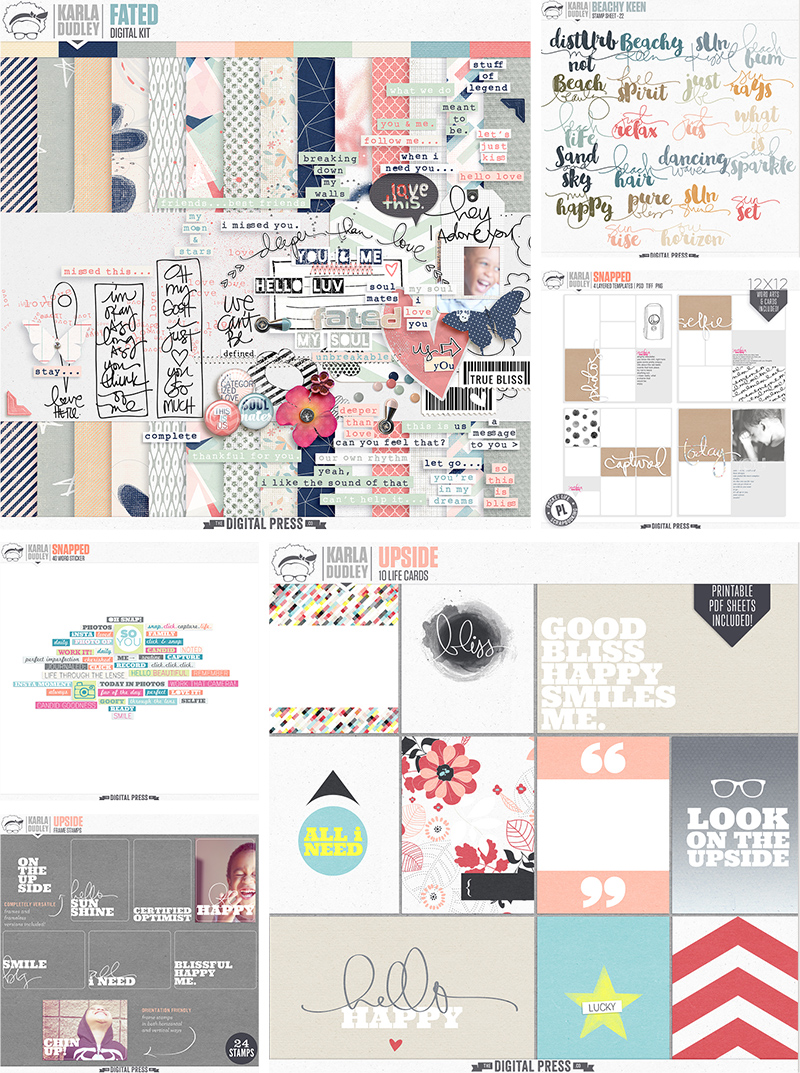 And now, let's get to know Karla a little better! We asked her to answer a few questions so we could learn more about her…
Where do you live?
I live in Downtown San Diego.
When you're not designing, what do you do with your time?
I'm working and crocheting… or is it crocheting and working… 😉
What are 5 tidbits of trivia we might not know about you?
—I can do backflips.
—I'm together and in love with my first love.
—I prefer my eggs burnt (and pretty much all of my food that way, actually).
—I know my fonts!
—I lost over 100 pounds in one year.
Which of your products is your favorite?
Hmm… in the store right now, I think it would have to be the Epic.ness collection. It's fresh and fun and timeless…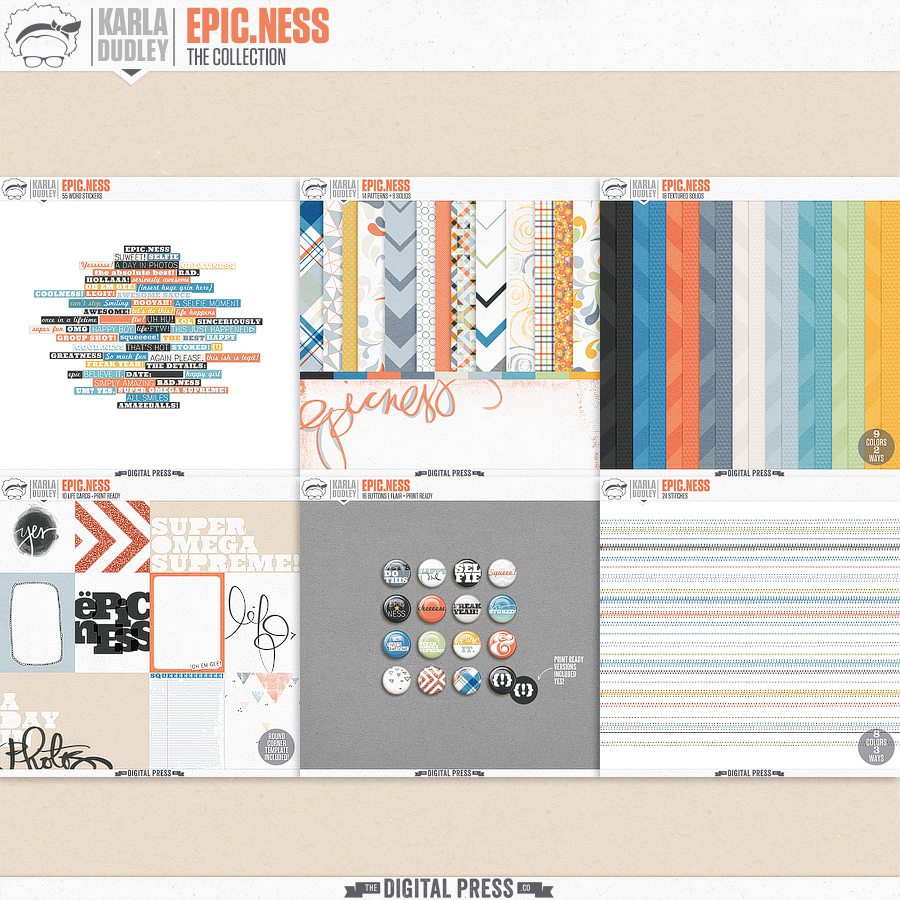 Here is a look at some of my favorite projects using Karla's designs…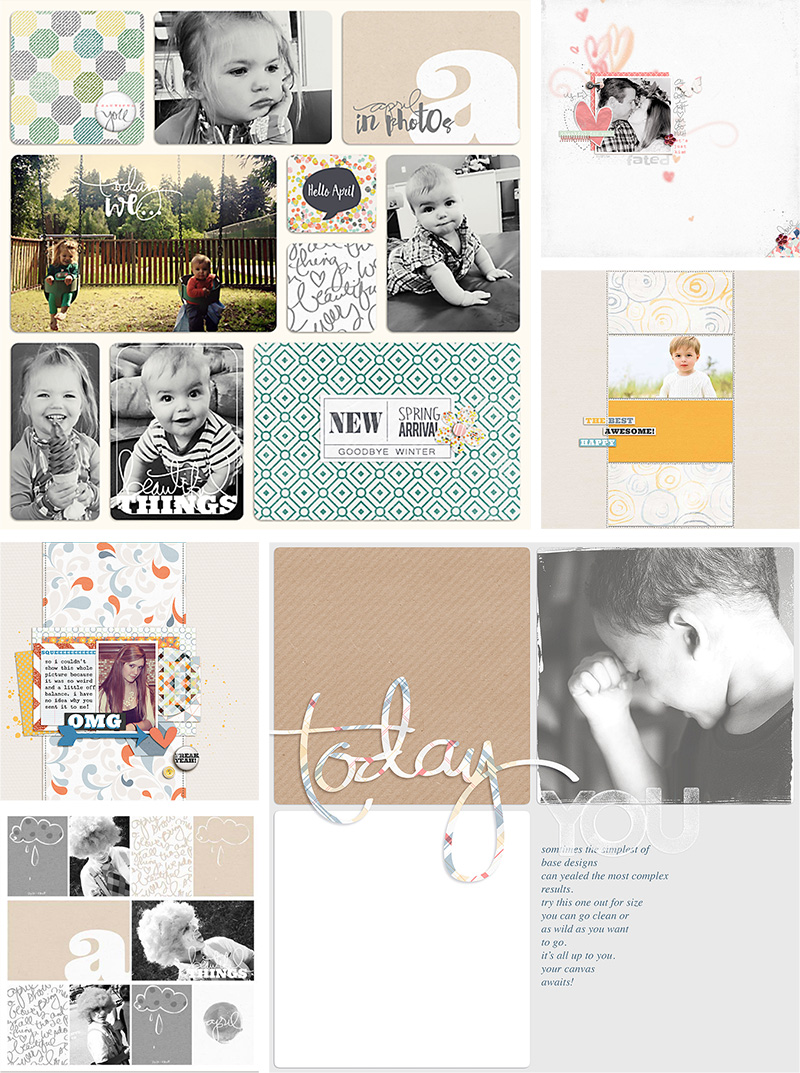 If you haven't already browsed through Karla's shop here at The Digital Press… definitely check it out HERE! You will want to take a peek this week, for sure, because her entire shop will be 30% OFF through the end of next Thursday (sale will end at 11:59pm ET on Thurs 10/13)!
---

About the Author  Lindy Krickbaum is a member of the creative team at the Digital Press. She is a happily-married wife, and best friend to her twin sister. She currently lives in Johnson City, Tennessee in the United States. Lindy is a self-admitted scrap-a-holic, rarely missing a day to scrap. She also enjoys designing jewelry, reading, and traveling every chance she gets.