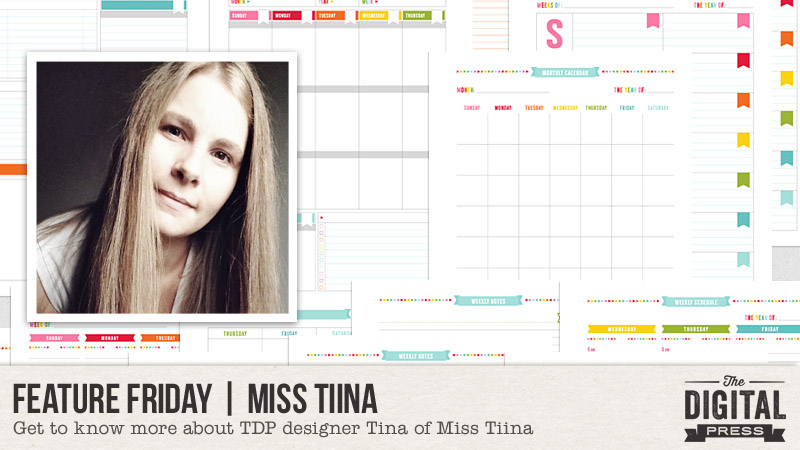 Happy Friday everyone, and welcome to another edition of our Feature Friday series here on The Digital Press blog! I'm excited to feature Miss Tiina (also known as Tina Raparanta) this week!
Tina is so talented, and if you haven't yet seen her design work you are missing out! This is Miss Tiina's third feature here on the blog (you can find her first feature from January 2017  HERE and her second feature from June 2017 HERE), and this time around our feature series will give you a better idea of who she is via a list of the Top 5 Things She Cannot Live Without…
Rainbow-colored items (of all kinds! from home decor to designs)

Adobe Illustrator

Franks hot sauce

Big and comfy hoodies

Flannel fabric
I'm completely unsurprised by her first item; after all, her products all demonstrate her love for all of the colors of the rainbow! Her love of hoodies and flannel are perfect given that we're headed into fall at the moment! I always love learning more about our designers and getting a peek into their lives. 🙂
As for Miss Tiina's products and design style… her work brings to mind the following descriptors: colorful, simplicity, happiness, and clean! Most of her products are focused on helping us to be more organized. From her beautifully-designed printable planner system, to her amazing papers and journal cards, her shop has everything you need to organize your life (as well as what you might need to inject some color into your scrapbooking projects)!
If you happen to be a teacher, she even has a teacher planner that will help organize your teaching life! And if you are a pocket scrapper, she has a really handy pocket scrapbooking project planner that includes everything you need to keep on track with the project!
Here are just a few of my favorite products from Miss Tiina's shop…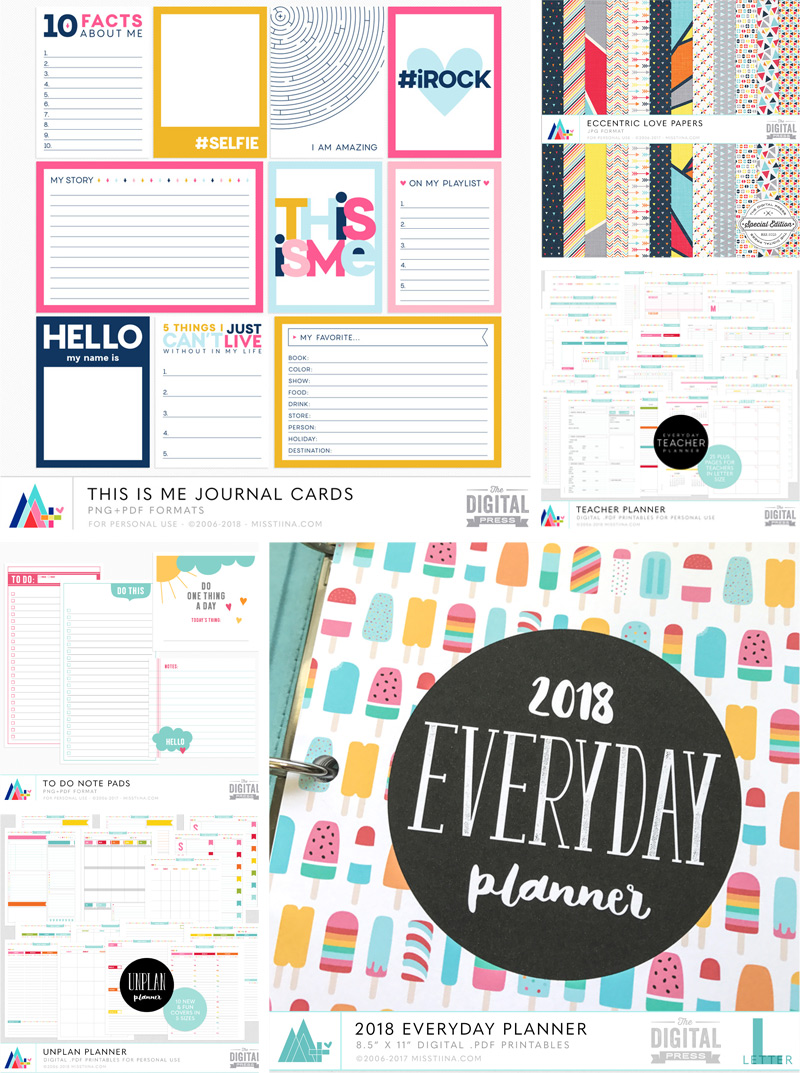 And finally, here a few examples of her products in action … as you can see, they're fun and versatile and can be used in so many ways…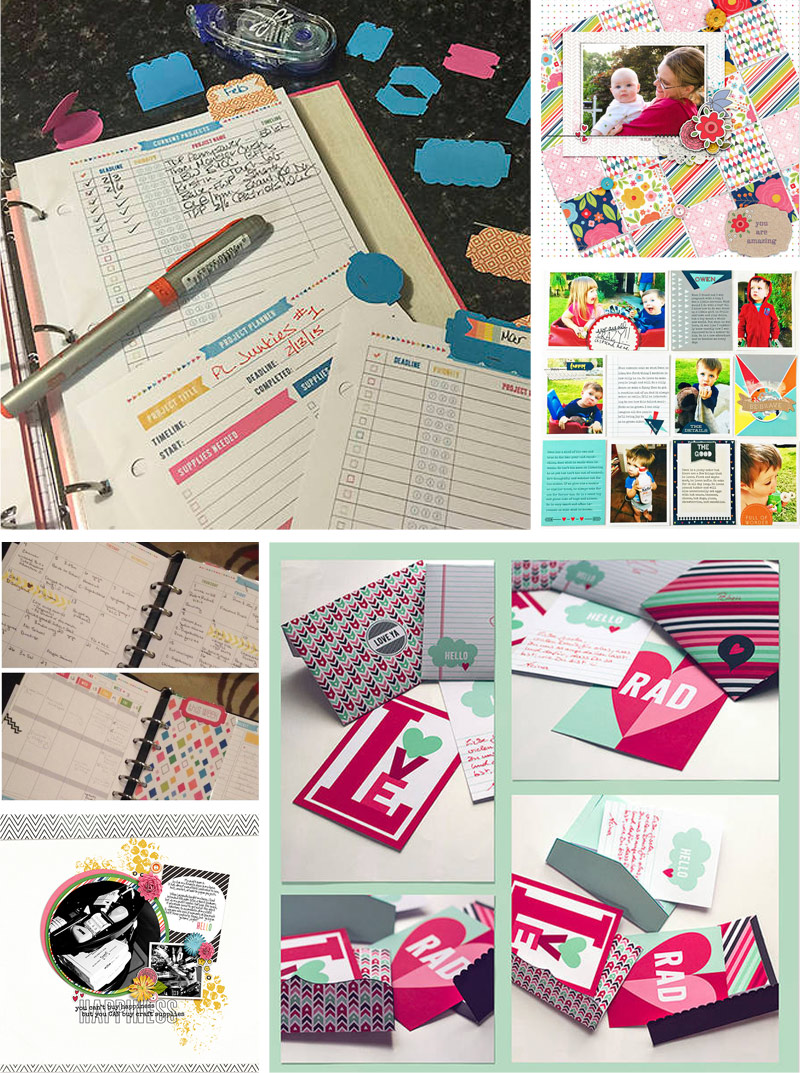 I hope you've enjoyed this look at the amazing Miss Tiina! You can visit her shop and get 30% OFF of her products throughout her entire feature week (the sale will end at 11:59 pm ET on Thursday 10/4)
---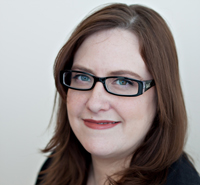 About the Author  Amy lives in Richmond, Virginia, with her husband and their 13-year-old boy/girl twins. Their 22-year-old daughter just completed graduate school at Clemson and has moved to Pittsburgh to start her first full-time job! She has been scrapbooking since the early 1990s, but discovered digital scrapbooking in 2005 when her twins were born… and has primarily scrapped digitally since that time. She is passionate about telling her family's stories and documenting their life together. She is also a huge reader (mostly literary fiction), a pop culture junkie, and LOVES all things beauty & makeup!