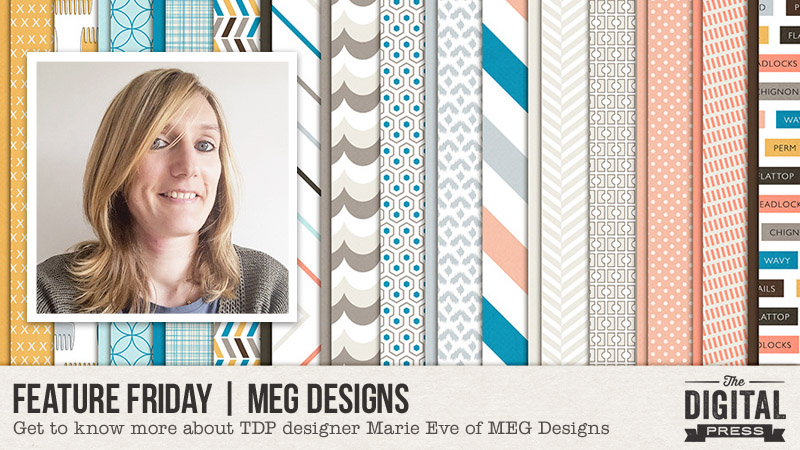 Happy Friday, everyone! It's time for another edition of our Feature Friday series here on The Digital Press blog… and this week, I'm thrilled to put the spotlight on Marie Eve Goudeseune of MEG Designs! This is Marie Eve's fourth feature at TDP (you can find her first feature from November 2016 HERE, another from May 2017 HERE, and her Foodie Friday post from November 2017 HERE).
In order to learn even more about Marie Eve this time around, I asked her to share 5 things we might not already know about her…
I love staying at home during the weekend and enjoying my house and my garden. It's the place where I feel the best.
I am a very cautious person and I am always cold everywhere. I don't like winter much, except for my birthday. I prefer the summer even if in my country, the temperatures generally reach only 22-25 C in the summer.
I am left-handed …but many things are not made for left-handed people in everyday life, such as scissors (I know, it makes everybody smile). But it's a real problem to use right-handed scissors. Imagine that you should use scissors with the inverted blades. Fortunately, now we have left-handed scissors. 😉
I don't like horror movies. It's still as scary as it was when I was a little girl. So, I never watch this kind of movie.
I am bilingual (French/Dutch) and have been for a long time. I went to a Dutch-language school until I was 15 years old. My Mother tongue is French.
As for Marie Eve's digital designs, she had the following to say about her creations… "all of my products are inspired by my private life, whether it's my children, the holidays, the things we do, or even something that one of my children said. Usually, I have a theme in mind and then I observe what is around me and I find a color palette that fits my theme." I really love her color combinations. Her templates are perfect for making cleanly-designed digital pages, and her journal cards are the final touch on every pocket-style layout. Whatever crafty style suits you, you will find the perfect item in her shop.
Here is just a small sampling of the products you'll find in the MEG Designs shop here at The Digital Press…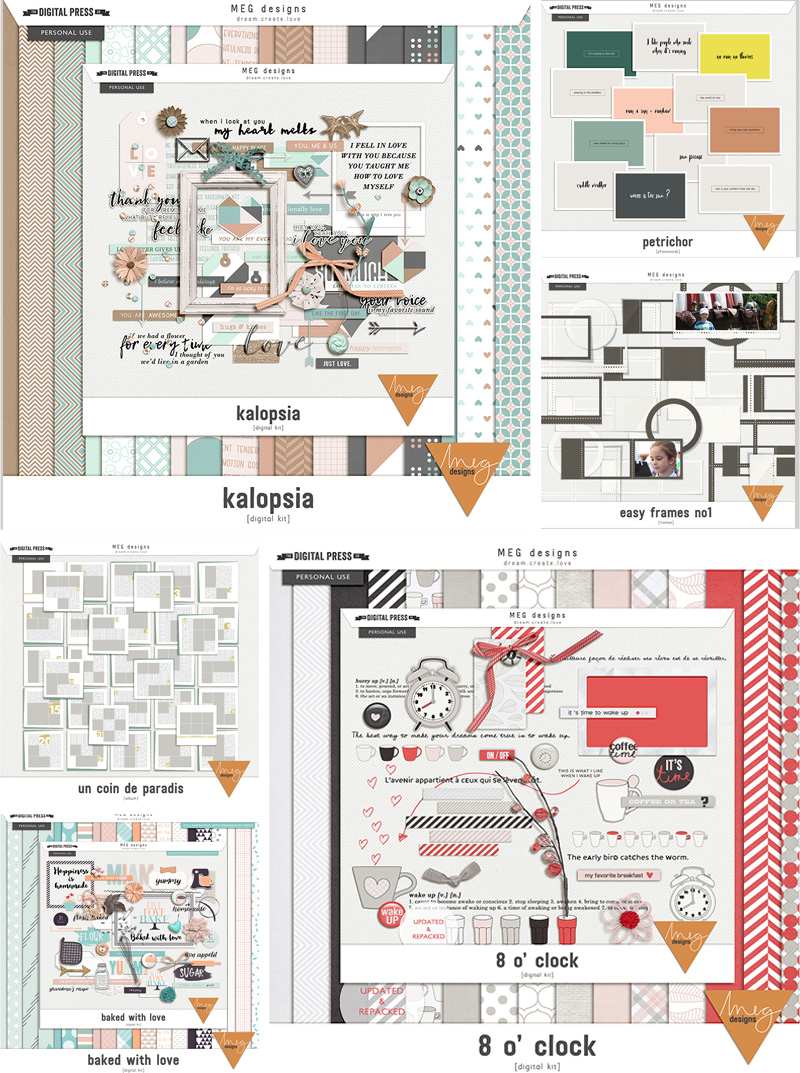 And just to provide a little bit more inspiration for what can be done with her products… here are a handful of really fun projects that were created using items from the MEG Designs shop here at TDP…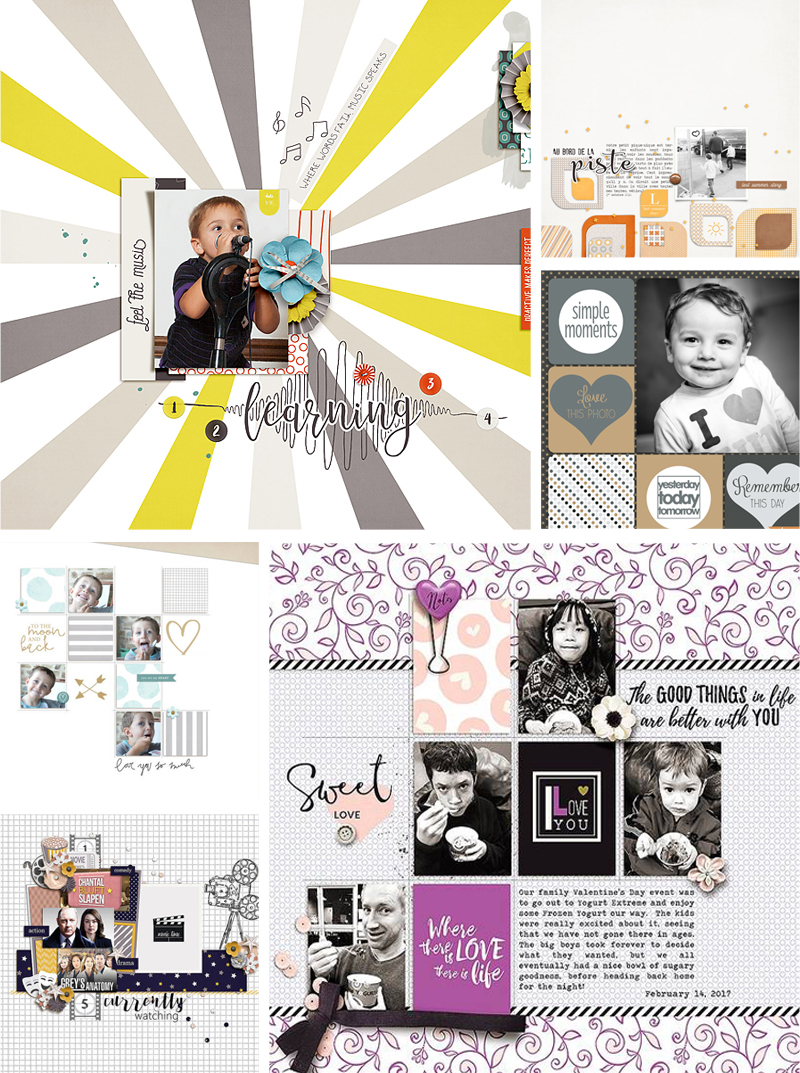 I hope that you've enjoyed learning a little more about Marie Eve of MEG Design today! To celebrate her week as our Featured Designer at The Digital Press, the entire MEG Design store will be 30% OFF all week long (the sale will end at 11:59pm ET on Thursday 5/3).
---

About the author  Astrid is a member of the creative team here at The Digital Press. She lives with her husband and her 2 teenage/adult kids in Germany. As a mini-jobber with only 10 hours/week, she has plenty of time for her digital scrapbooking hobby. She has Netflix and Amazon Prime, and is addicted to nearly all series. Vampires, zombies, vikings… it doesn't matter; she likes everything. She loves the ocean and the summer heat, but lives in the opposite: mountains. Therefore, she loves visiting her family in Algeria or the south of France.