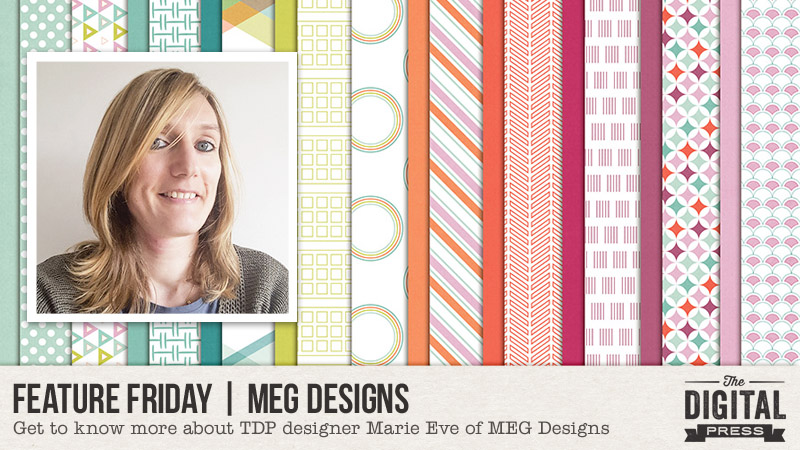 It's Friday, and time for another edition of our Feature Friday series here on The Digital Press blog! This week, I'm thrilled to feature the amazing Marie Eve of MEG Designs. This is her second feature article here on the blog (you can find her first feature from November 2016  HERE), and whereas last year we used our feature series to help you get to know some fun trivia about your favorite designers, this year we've been using our designer feature series to give you a little peek into our designers' creative spaces and more insight into their creative processes.
With that in mind… here's a peek at Marie Eve's work space, where she creates her lovely designs…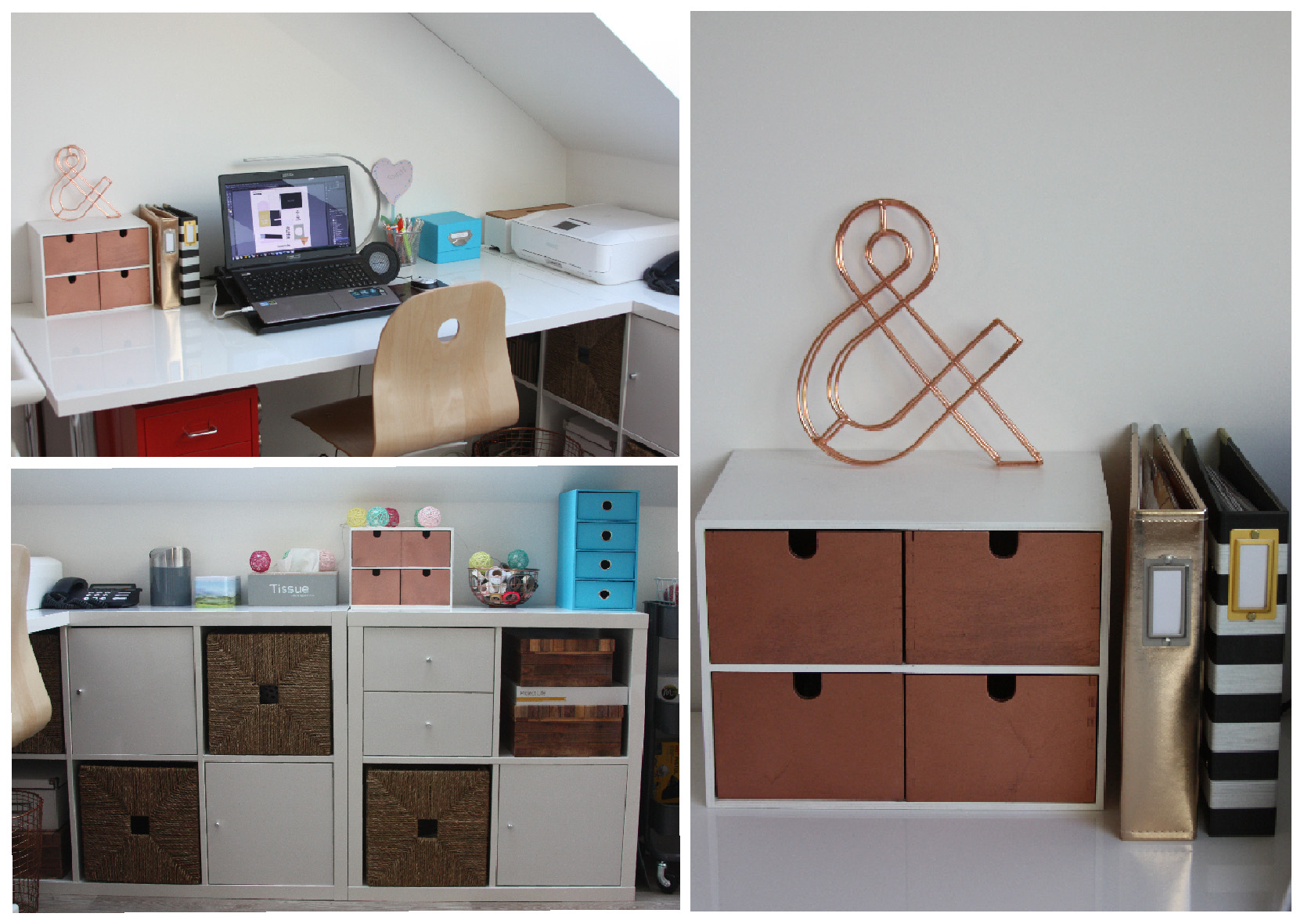 Marie Eve's workspace features lots of storage for all her little bits and pieces. I love the bowl with all that awesome washi tape and the colorful yarn lights. The drawers allow her to have a space for everything and keep things tidy so she can focus on her designs.
We also asked Marie Eve to share a Top 5 list with us that is representative of herself at this point in her life, and she shared her Top 5 Favorite Activities…
Sports — I really love doing sports 2 times a week. It is a real need for me. When you do sports, you don't think about anything and that's a pleasure. I practice kick power, which is boxing movements set to the rhythm of fitness music.
Watching TV — I love watching American series like The Walking Dead, Game of Thrones, House, Revenge, Shameless, Bates Motel, The Affair, and much more.
Playing with my kids — I enjoy planning board games with my family; sometimes we play for hours on Sunday afternoons!
Cooking — I love making pastries. I am looking for a lot of recipes on the internet and I love trying them. The last one I tried was a lemon tiramisu with lemon curd; it was a real delight (if you love lemon, of course)!
Genealogy — It became something obvious when my grandfather died 4 years ago. I had this need to look for my roots, to find where I came from. I can spend hours looking for information on the internet (fortunately the Mormons have scanned a lot of records). I also read many articles on the life of our ancestors, how they lived during the 1st and 2nd World War, and also during the French Revolution.
As for her designs, Marie Eve has a wonderful variety of products in her shop at TDP! I love her use of bright colors, her versatile templates, and her awesome pocket scrapbooking items. She truly has something for every scrapper! Here are a few of my favorite products from her shop…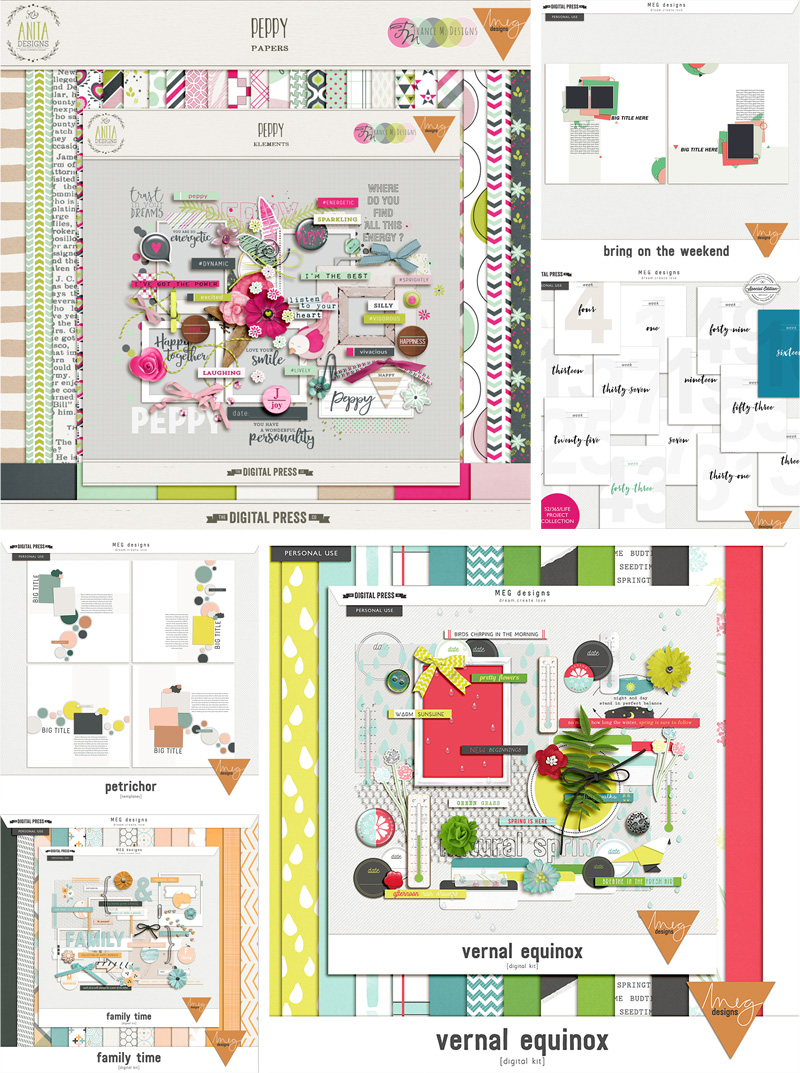 Marie Eve's products are so versatile that they can be used for all different kinds of layouts and scrapping styles. Here are a few of my favorite projects using her designs…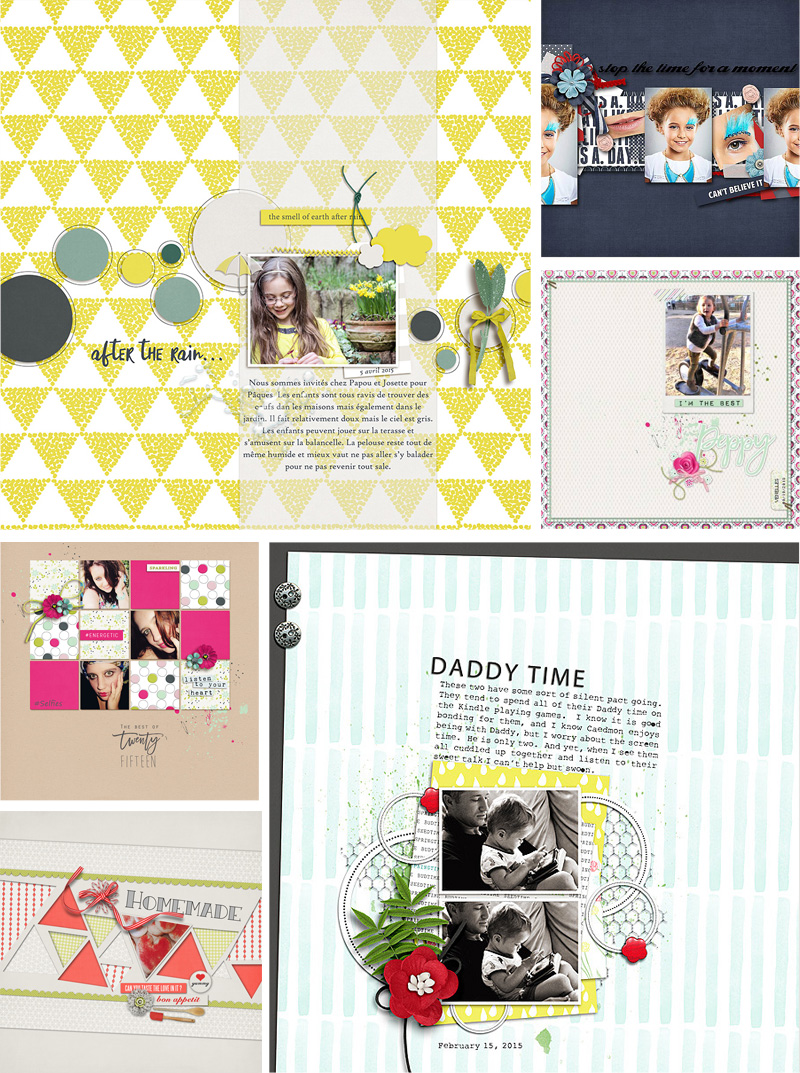 I loved getting to learn a bit more about Marie Eve of MEG Designs and getting a glimpse of her design space. To celebrate her feature week, her entire shop will be on sale 30% OFF all week long (sale will end at 11:59pm ET on 5/25). She has so many amazing products that it will be hard to choose; go check out her shop and see what catches your eye!
Additionally, she has a special Free-with-Purchase offer for everyone this week! Don't miss out on this opportunity to stock up on your favorite products from MEG Designs while her shop is on sale 30% OFF… and you can also snag this for FREE with any $10+ purchase in her shop — this week only!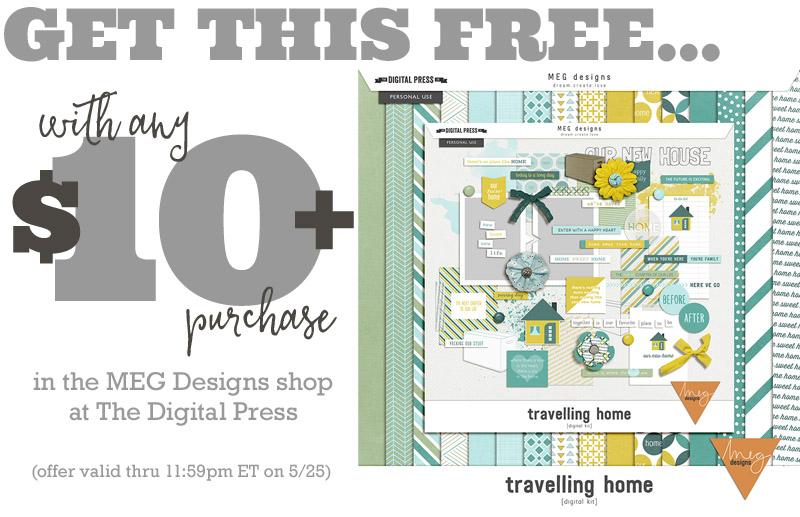 ---

About the Author  Katie is a member of the creative team here at The Digital Press. She lives in Central Florida with her husband and their four sweet but crazy boys. When she's not dodging Nerf bullets or trying to dig out from under the never-ending pile of laundry, she enjoys photography, cooking, going to Disney World with her family, and, of course, digital scrapbooking.