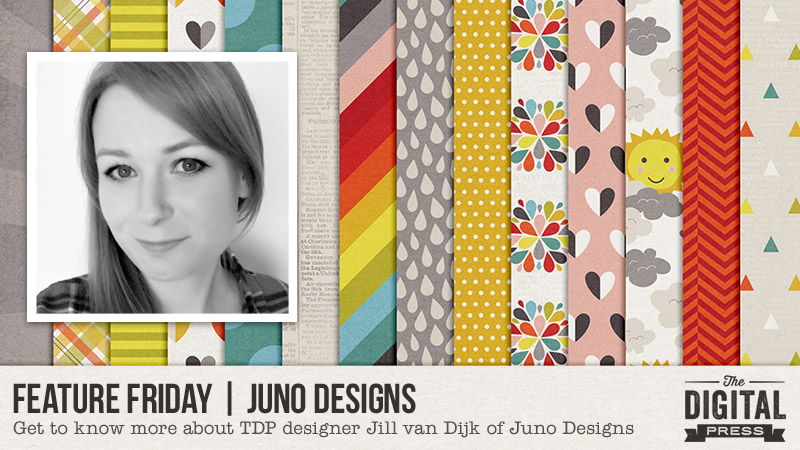 Hello everyone, and welcome to another edition of our Feature Friday series here on The Digital Press blog! I really look forward to doing these posts because I always enjoy getting a glimpse at some lesser-known facts about our multi-faceted and amazingly-talented designers!
This week we are focusing the spotlight on Jill of Juno Designs. This is actually Jill's third feature article here on The Digital Press blog. If you want to learn even more about her… you can get a peek at her creative workspace HERE (from March 2017), and learn more about her background HERE (from September 2016).
In order to learn more about her this time around, we asked her to share 5 Things We Might Not Already Know About Her…
I'm a total book nerd. I love collecting books and try to read at least one book a week.
I've moved house 13 times. I like the feeling of starting over, but I don't like how stressful the actual process of moving and renovating is. So I hope to stay put for a little while this time around.
I love anything to do with True Crime: books, podcasts, documentaries, etc. It just fascinates me to learn more about what makes people do the unthinkable.
I studied History and Psychology at university.
I love yoga. I had surgery on my hip a few months ago, so I haven't been able to do as much of it as I'd like lately. But I hope to get back to my regular practice soon.
As for her designs… Jill has unique, realistic, and paper-like design style, making her designs equally suitable for both digital and paper scrapbooking. Her kits use bright and bold color palettes, and often come with an abundant sprinkling of gold, glitter, and other sparkly items, which sets her style apart. You can find lots of themed kits in Jill's collection; however, they are always super versatile and can be used for any type of page.
After having a look through her beautiful shop, here are just a few of my favorite products from her catalog of fun products…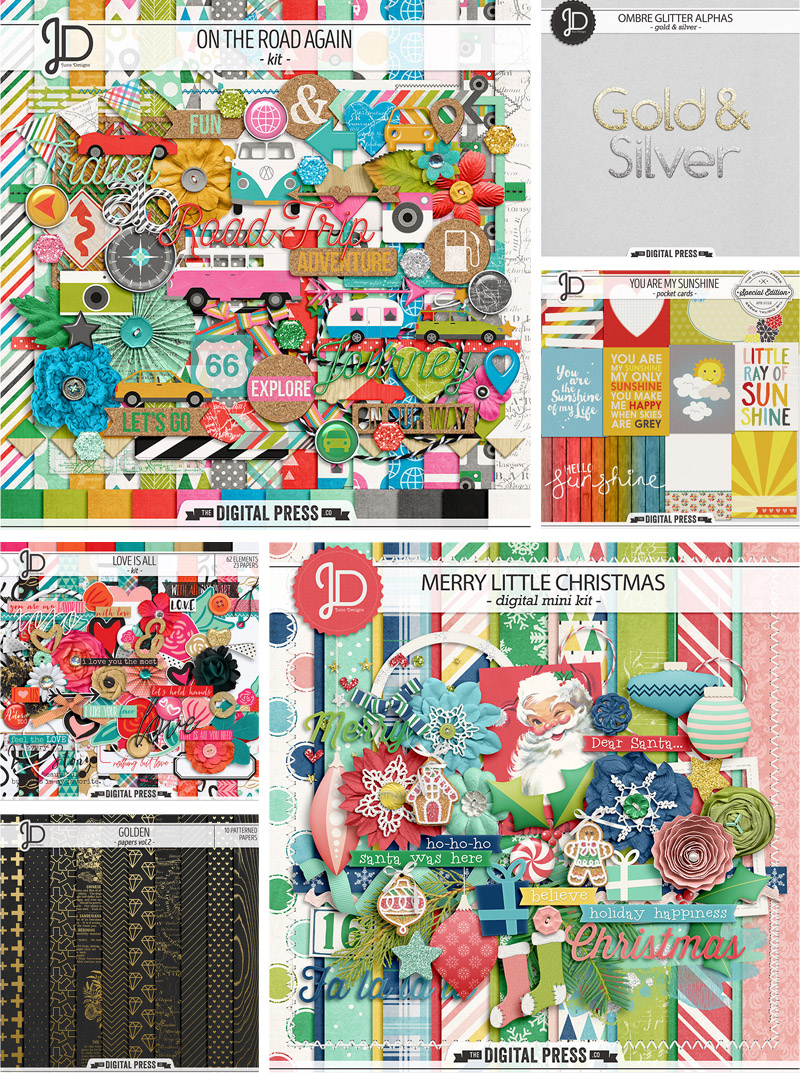 Additionally, to give you an idea of how versatile her products are, I've included a sampling of the projects I found in TDP's gallery that use her designs…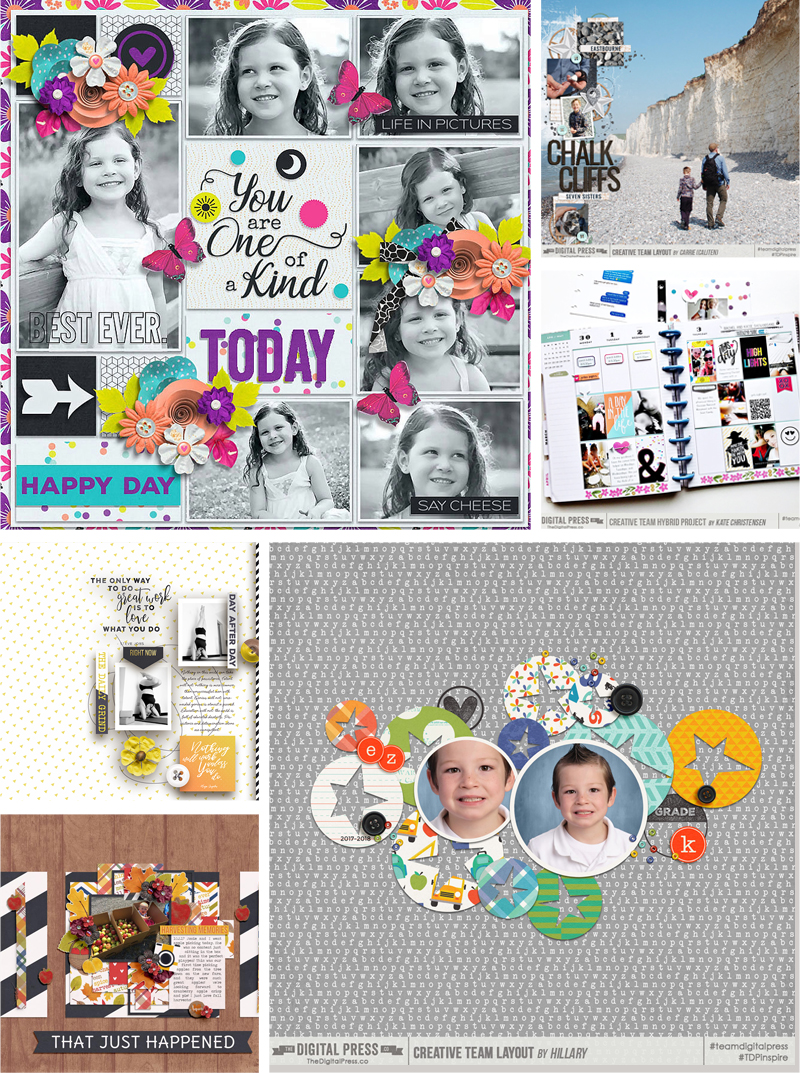 Aren't those layouts and projects so fun and inspiring? 🙂
I hope you've enjoyed learning a little more about Juno Designs today! To celebrate her week as our Featured Designer at The Digital Press, Jill's entire shop will be 30% OFF all week long (the sale will end at 11:59pm ET on Thursday 10/18).
---

About the Author  Shivani Sohal is a donner of many alter-egos. A finance professional by day in busy London, she morphs into a seemingly normal mum of two in the evenings and weekends. She is constantly found with her fingers in too many pies and juggling the metaphorical balls. That is living on the edge for her; aided by the two ankle biters and a darling hubby who define the warm and mushy for her. She is ferociously dedicated to memory keeping — almost immune to any nay-sayers (or equally-disruptive crying children or annoying house fires!); keeping her head down and forging ahead at all times.