We hope you are enjoying our inspirational posts and challenges here at The Digital Press! I'm here today to introduce our word for February and give you a taste of what's to come!
February is usually overshadowed by one little holiday on it's calendar. But instead of just focusing on romance and chocolate all month long (not that there's anything wrong with either one of those—yum!), we kinda liked the word "pursue" for this month.
Pursue can mean many things…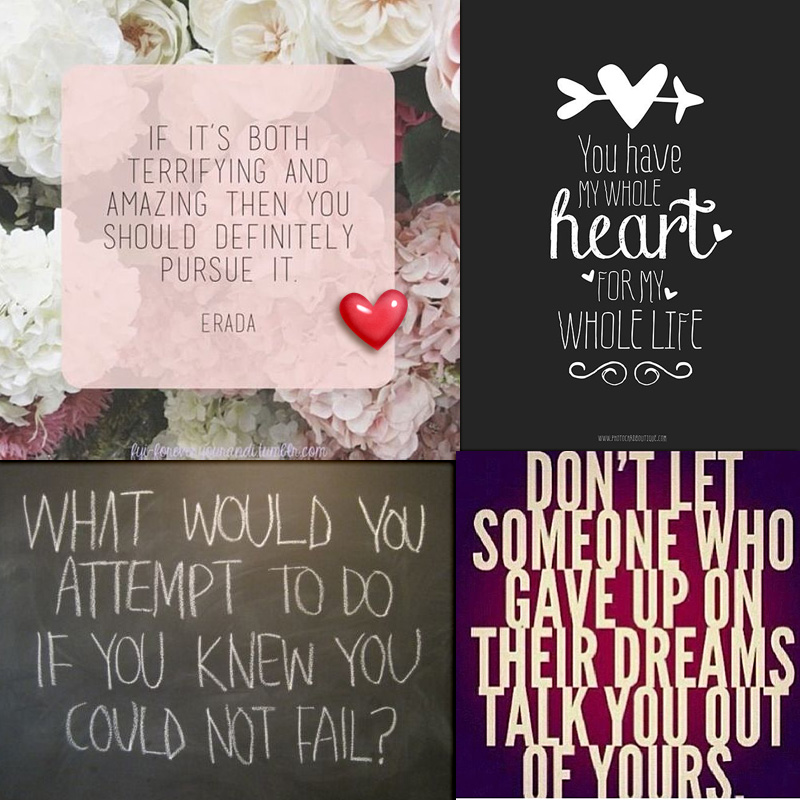 via Pinterest: (1) (2) (3) (4)
From pursuing what you love to pursuing the one that you love… there's a lot out there to pursue! What are going to be your personal goals for this month?
We have some amazing and inspirational posts coming your way right here on the blog. You will also find new challenges on the forums to spark your creativity and help you to make pages you really love!
You'll find all the details of our challenge system laid out for you here: Everything You Need to Know about Challenges
Our new month of challenges starts tomorrow. We hope you'll join us then!
---

About the Author: Nicole Seitler is a designer here at The Digital Press, creating kits under the name Sugarplum Paperie. In her free time, she loves to to work on her Project Life album, knit or craft with her kids. But she doesn't have much free time, since she's also a stay-at-home homeschoolin' momma of four. Her life may be a little crazy, but she wouldn't want it any other way!