Welcome to the kick-off of our monthly challenges!  Each month we will create a series of blog posts and challenges that correspond with one word.  This month, we chose FOCUS.  Focus could mean a myriad of things and we cannot wait to have you join us on our journey to discover how we can be focused in our scrapbooking.  You can read more about the thought behind the word here: Find Your Focus This January
For more information on our challenge system, please read more in our forum: Everything You Need to Know about Challenges
Now on to our first challenge…
Not to sound cliché, but some say that a picture says a thousand words. Perhaps. But for many of us, we create scrapbook pages as a form of memory keeping. As our family historians, we have set ourselves up to record the who, what, when, where, why and how of our lives. To pass on our life, in the moment, to our children and grandchildren. I know that I love it when my kids look through an album and not only look at the pretties on the page, but read them as well. Sometimes it sparks a memory which leads to some wonderful conversations. I love those moments!
Early on, right after discovering digital scrapbooking, I made many pages with a picture, paper, and elements and called it a day. Sure, it looked great to me, but looking back on those pages, I wish I would have jotted down, at a minimum, what was occurring in the picture(s).
I created the page below several years ago.  While the word art could speak for itself, I have found that when people look through my album, they tend to ask why my husband and I were so dressed up.  If I had added one simple line of journaling, then this would have been recorded and people would not need to ask.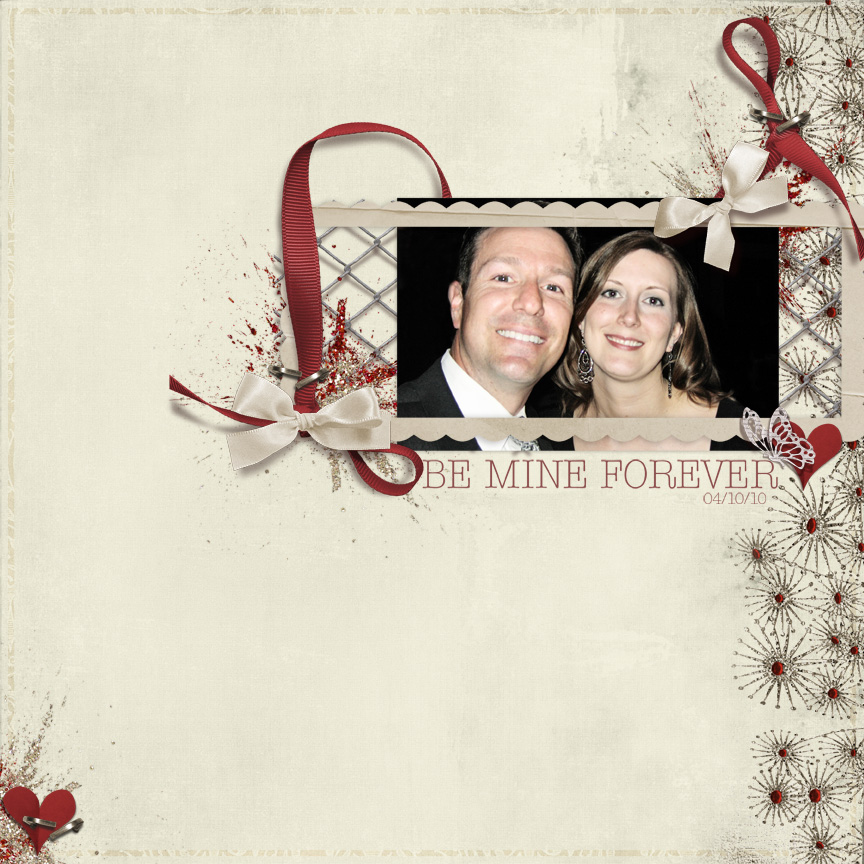 Now don't get me wrong, I to this day will scrap a page with no journaling because there are instances where I don't feel like it is needed. That the picture(s) used do convey what I wanted, or a piece of word art speaks for me. Early on I rarely included journaling or put much thought into it – this is one of my scrapping regrets.
Why didn't I journal? Good question. I suppose my own insecurities got the best of me as I felt like no one wanted to read what I had to say – I was wrong. Maybe it was because I felt like the picture was enough and looking back I realize that it wasn't. Perhaps it was because I was not aware that I needed to journal. I do now in most cases.
Journaling does not have to be a long drawn out paragraph of deep, immense feelings and detail. It could simply be a one sentence statement of what is occurring, your thoughts/feelings, or simply who is in the picture. I tend to ask myself will I know the answers to who, what, when, where, why and how of the page looking back at it in 10 years?
Here are a few recent pages of mine where the journaling included the answer to these questions.  Reading the journaling, the viewer should easily be able to see what happened and the memory I wanted to capture.  Pages are linked for credits.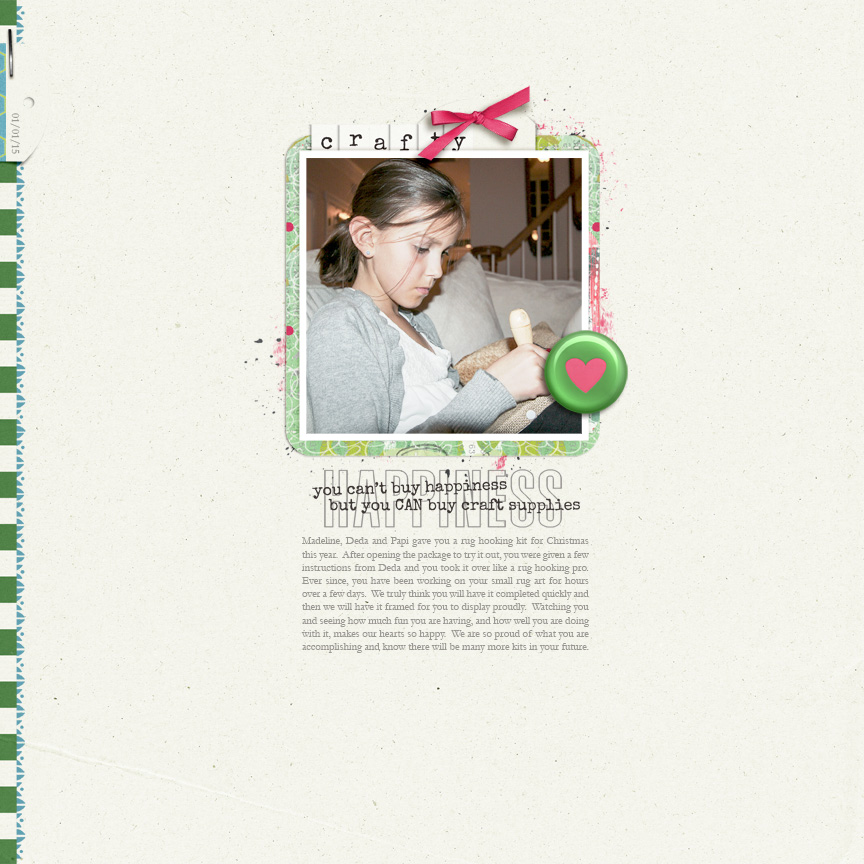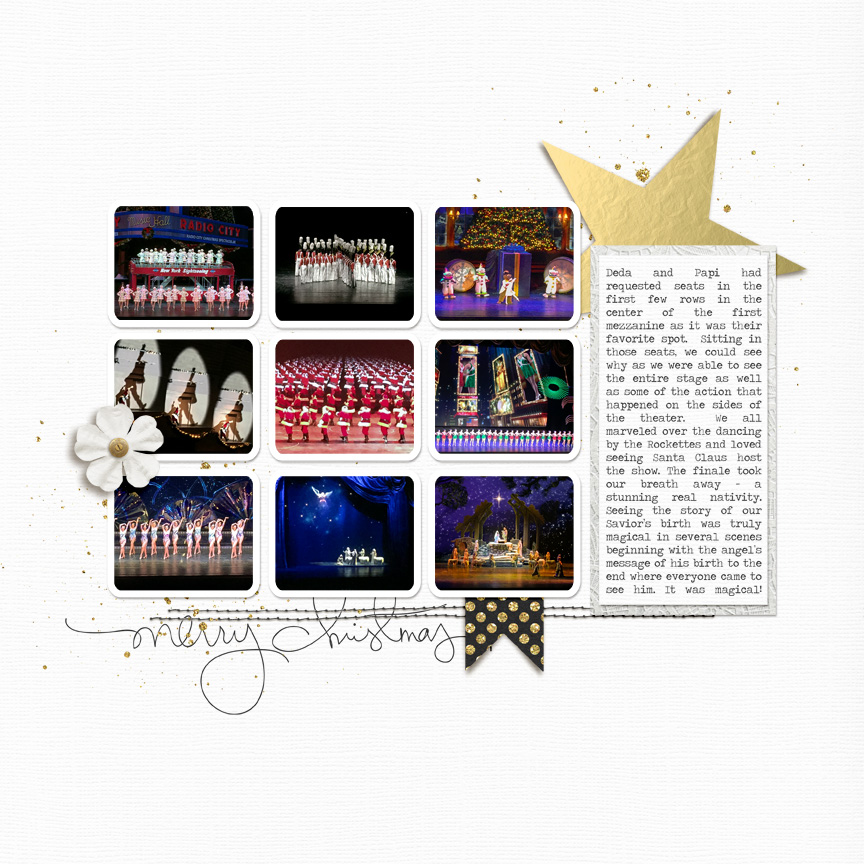 So why this discussion on journaling? I thought it would be great challenge to kick us off on our month of FOCUS. Let's focus on the journaling. Your challenge, should you choose to accept it, is located here, on the forums: Focus on Journaling Challenge
We cannot wait to see what you come up with!
---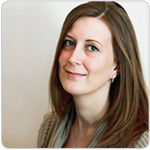 About the Author: Rachel Alles is on the Creative Team here at The Digital Press.  She is fortunate to share her life with her loving husband, Doug, and two blessings: Madeline and Maxwell.  The three of them are her main source of inspiration for her pocket and traditional style pages.  When she's not scrapping, she enjoys anything Disney related, learning more about photography (and attempting to turn the dial off Auto) and dabbling in home decor projects.