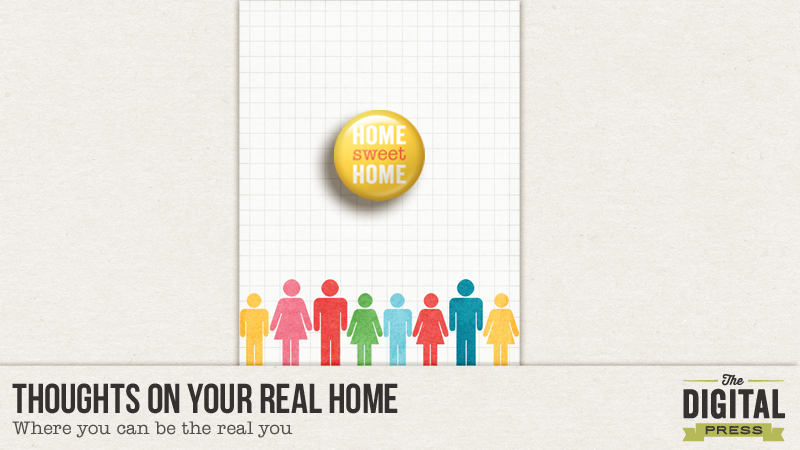 Hello Scrappers! As I write my first blog post for The Digital Press, I 'really' couldn't be more excited! 🙂
As I thought about this month's word – REAL – it got me thinking about places. Places that are real…places where "I" am real. And there's only one place that fit the bill… it took me back to my home. The place where I can really be me…no pretenses…just at home with myself…with the 'real' me. My home…where I come back to for love and for comfort…where I am welcomed for who I am. My home…which isn't perfect ….but puts me perfectly at ease. I am sure you would agree that there's no place like home 🙂
Another thing that also became clear to me is that in my pages, the stories about my home, were the ones that were really untold. In the hum drum of capturing my everyday life with my toddler, I had forgotten about the site where all the action takes place 🙂
That is what I set out to do initially that got me thinking about 'Home'.
Is home really a place…a house? Where all our memories are created? Where each corner is full of 'that incident where…'
Or, is it about the city? I know for myself that we've moved around so much that just a mere mention of some places tugs at the heart..like really does!
Or finally…and most importantly, is it about the people? No matter where we are…when we are with 'our own' it doesn't matter the place, it feels like home.
Well, after all these heavy…soul searching thoughts (I was also getting tired with all the thinking by that time :)), I realized that these are all stories that were left uncaptured by me so far and I need to get started with capturing these very important snippets that make me who I am today.
My first layout was about the first city I called home..the city where I grew up…the city of my friends and family.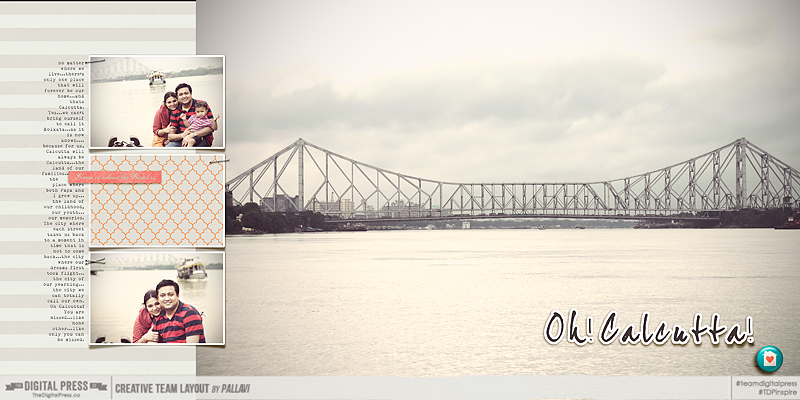 In this process I came across some layouts that also beautifully captured my thoughts. Below is a layout by CT Alina where she talks about the city where she lives now…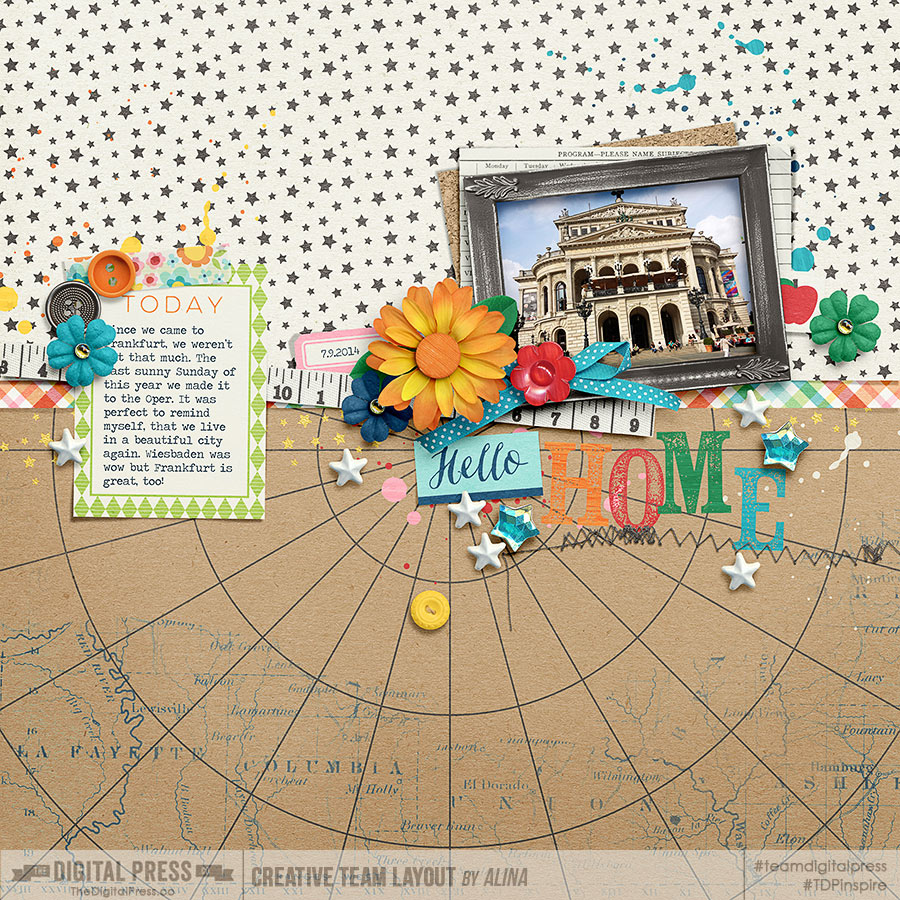 In the next layout, CT Amie beautifully captures the sunlight streaming through her home…both through her picture and through her words…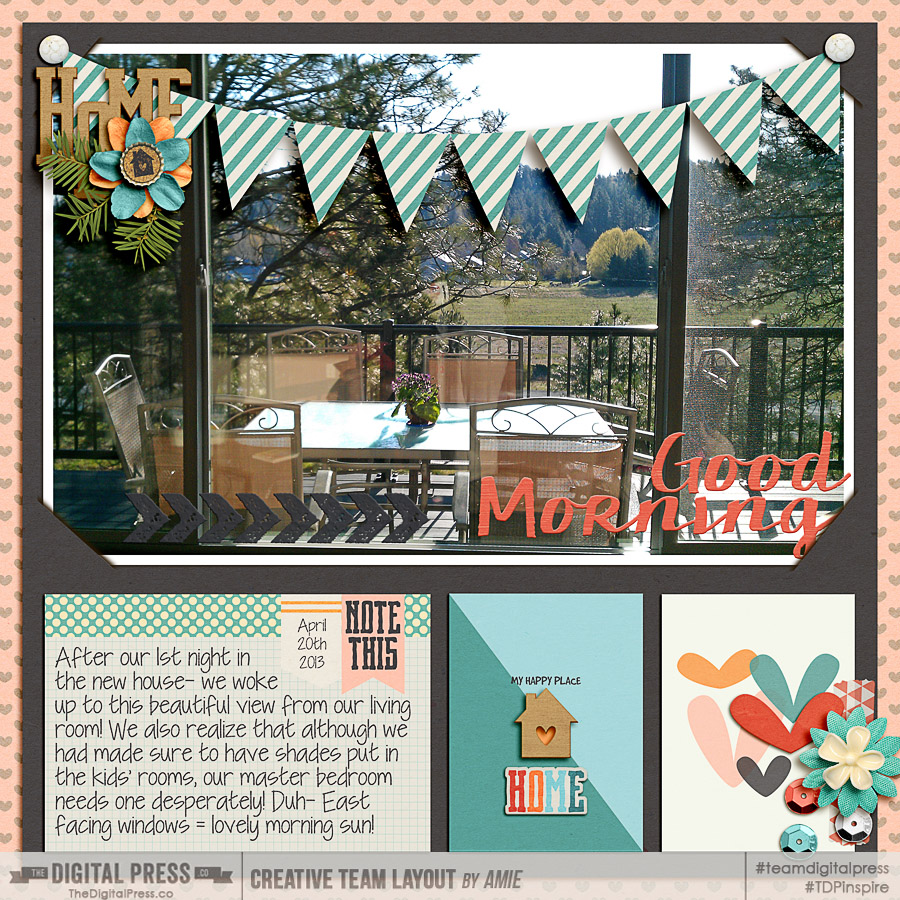 Last but definitely not the least 🙂 … is the layout by CT Pamie. She captures her gorgeous house here.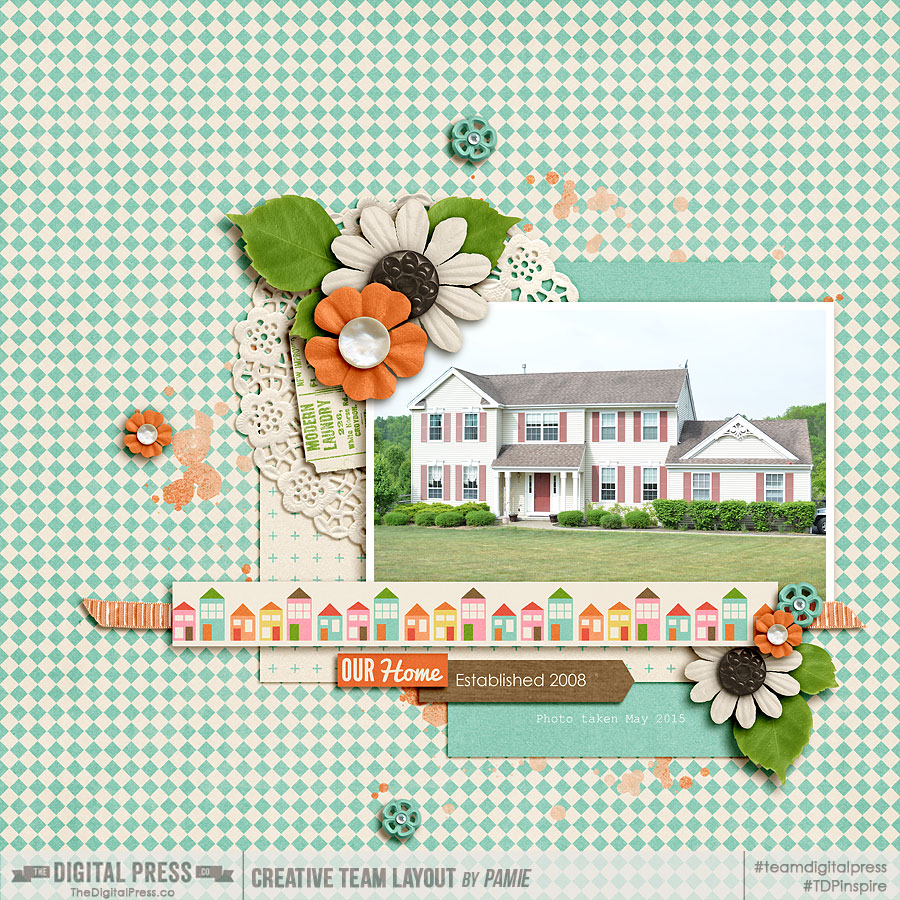 I hope you feel inspired by some of my thoughts. I'm hosting a challenge over in The Digital Press forum today and I'd love for you to share a little about whats home for you and where you can be your REAL self.  The challenge can be found here: May 18: Thoughts on Your Real Home
---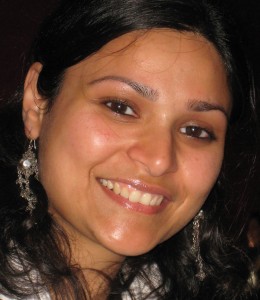 About the author: Pallavi Sureka is a wife and newly designated stay at home mom to 3 years old Rajveer. She currently lives in Mexico City but her family moves around a lot. She has previously lived in Calcutta, Pune, San Francisco, Chicago and London. She reflects all these places in her pages as she captures her everyday stories.