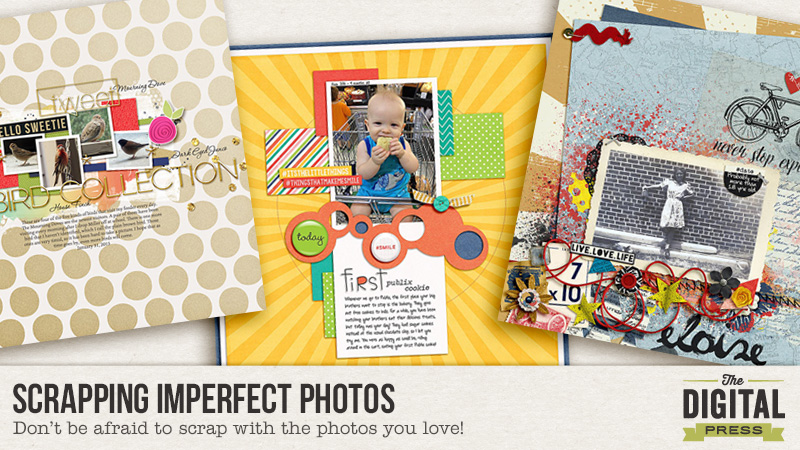 Hi scrappers! I'm here today to talk about those less than perfect photos that we all have. You know what I'm talking about, those blurry, out of focus, grainy, or weirdly lit photos that you snapped trying to capture a moment. Sometimes I just don't want to haul my big DSLR camera with me and sometimes I just miss that perfect shot. So, what is a scrapper to do? I say find a way to make those photos work in your layouts! Here are some strategies you can turn to when your photos are less than ideal…
1.  Make it black and white – Grain, noise, and less than perfect color can often be fixed or improved by converting your photo to black and white. I use this strategy often when dealing with less than perfect images, especially from my phone.
2.  Make it small – If I have a photo that I love but that is blurry, I often include it on my layout but make it small so the imperfections are less noticeable. This works especially well if you have a larger photo from the same event that is in focus. Then, you can include the small photo along with the larger one and still include the special memory.
Here's an example of this strategy by Tiffany. She made these photos of birds small and cropped way in, and it worked wonderfully!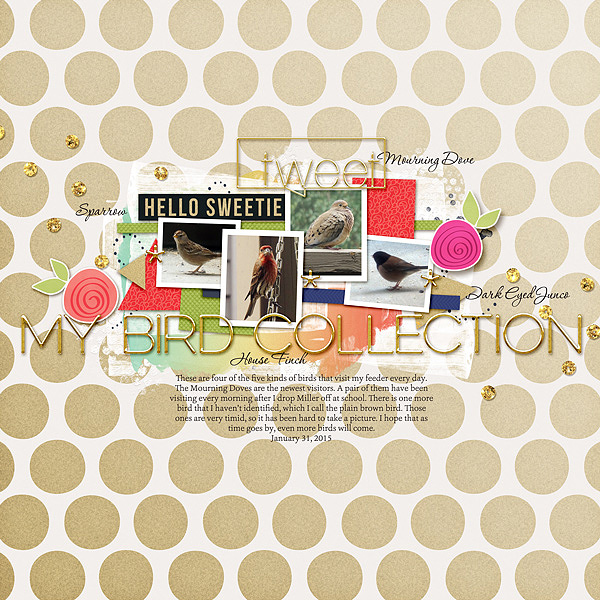 3.  Blend it – Use a mask for your photo or blend it with the background.
4.  Use strategically placed elements to cover up parts of the photo – Do you have distracting parts of your photo that you can't crop out? Use a well-placed embellishment or cluster of elements to hide it!
Here's a great example by Stacy where she was working with a scanned photo that lacked in quality. She adjusted the black and white and covered up a trouble spot with an element…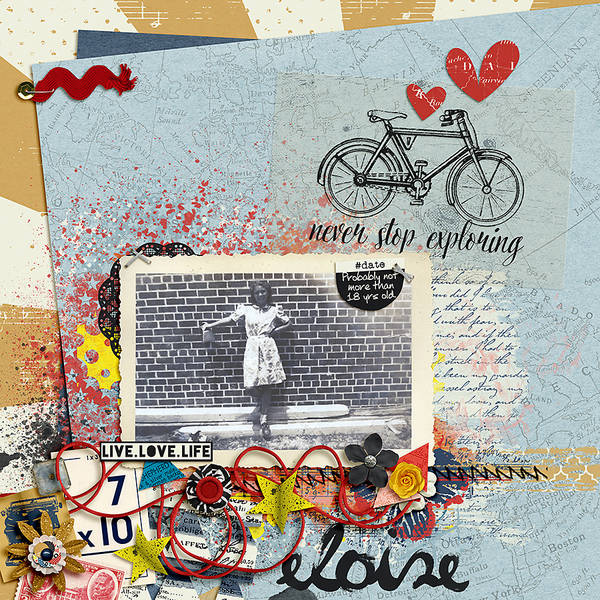 5.  Just embrace it! – This is my favorite choice of all! Life is messy and imperfect and sometimes the photo is too special to leave out, even if it isn't perfect. I try to remember that someday my kids will be looking through their albums and will smile at the moments I have preserved for them. They will never think, "Oh, I wish this photo was a little less blurry" or "Gee, the lighting really could have been better in this shot." They are going to see the love and wonderful memories that I have captured for them.
Here's my example of just embracing the photo even when it's not quite perfect. This photo was clearly out of focus, but it captured a special moment that I couldn't recreate. I decided I wanted to scrap with it anyway, and I'm really happy with how it came out!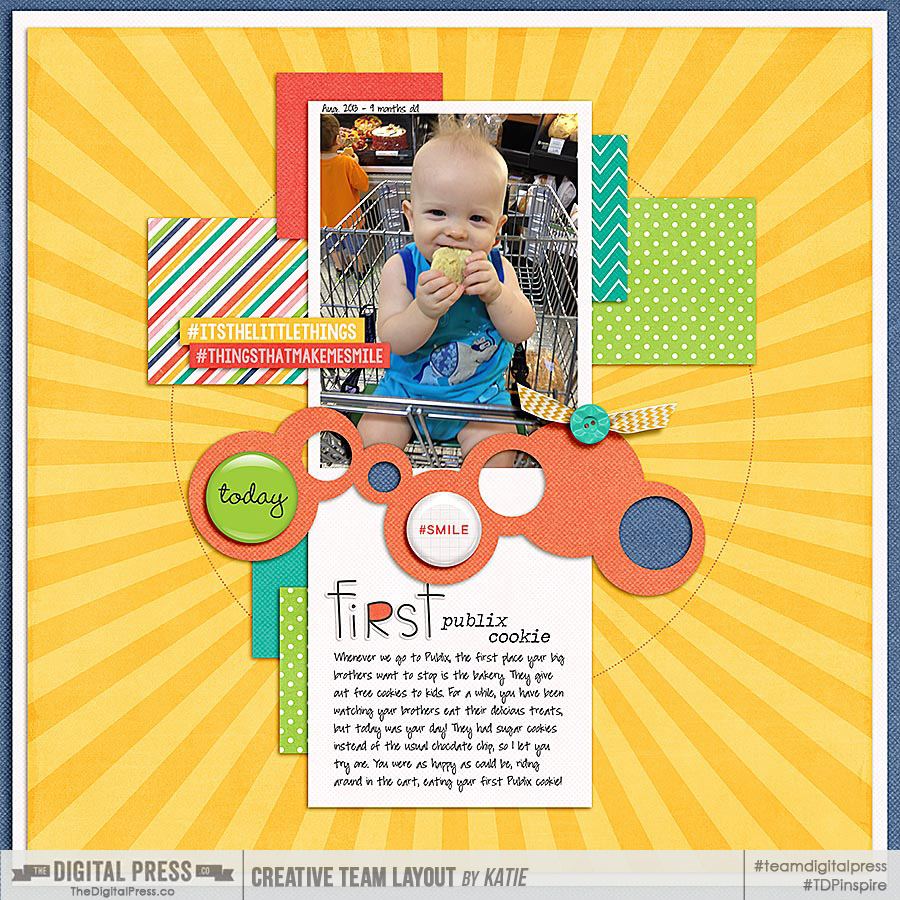 I'm hosting a challenge over at the TDP forums this month and I hope you'll come play along! I can't wait to see the layouts you are able to create with your less than perfect photos! You can find the challenge here.

About the Author: Katie is a member of the Creative Team here at The Digital Press. She lives in Central Florida with her husband and their four sweet but crazy boys. When she's not dodging Nerf bullets or trying to dig out from under the never ending pile of laundry, she enjoys photography, cooking, going to Disney World with her family, and, of course, digital scrapbooking.