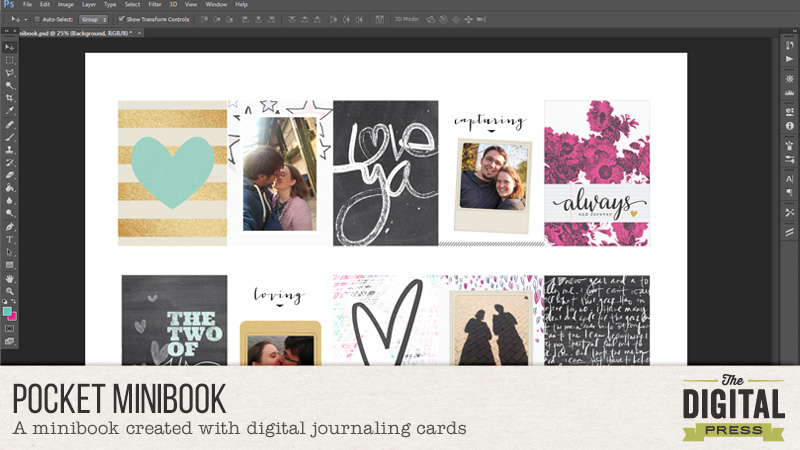 Creating pocket pages with 3×4 cards is definitly not the only way those cute cards can be used. Today I want to show you how I created a minibook using different cards and a few of my favourite photos. One of them is actually the very first picture that was taken of us, so it is very special to me. It's the top right one. The others are selfies we took during our citytrips in the netherlands and belgium.
So let's get started! First of all I created two rows with five journaling cards each in photoshop. I have a A3 printer, so I was able to print everything at once, but it is totally fine to create it with a A4 / lettersize paper aswell, you will have more rows then with three cards each.
Next step is to print the cards, without the photos and frames, cut the rows and fold them after each card. You can glue them back to back together, but leave the first and second card like they are for now. Your book should now look like the right picture below.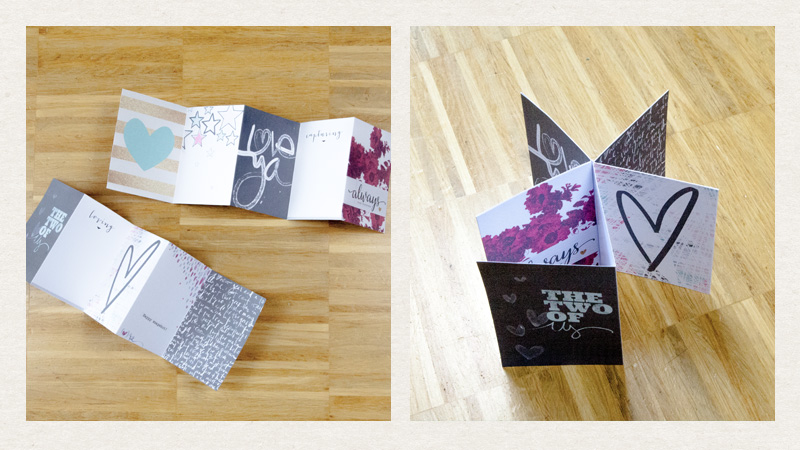 Now you get some ribbon, I like to use snug hug seam binding ribbon for minibooks, and cut it to one long and one shorter piece. The long one should go 2-3 times around the minibook. Glue both of them between the first and the second card, as you can see in the left picture below. The picture on the right shows you what the finish book will look like.  When the ribbon is in place and looks like you want it, glue card one and two together and you are done with the base for your minibook!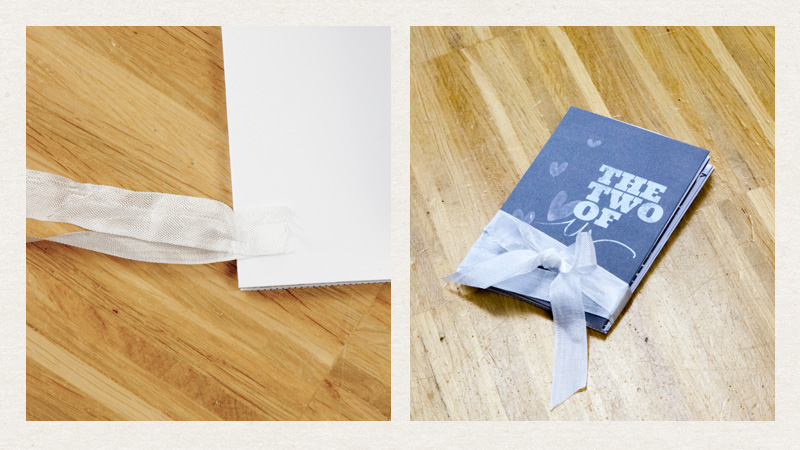 I printed the frames on the same paper as the cards and used my selphy for printing the photos, so they are printed on photopaper. I also added some wood veneer to my finished book. The next pictures show you what my finish book looks like in detail. I really love how it turned out!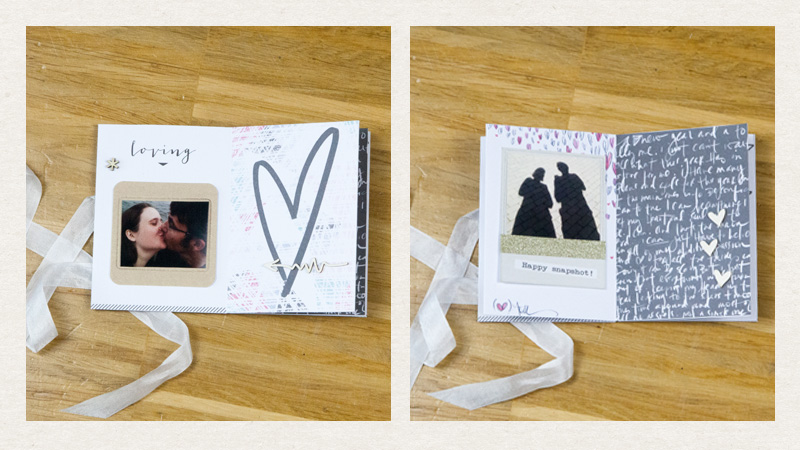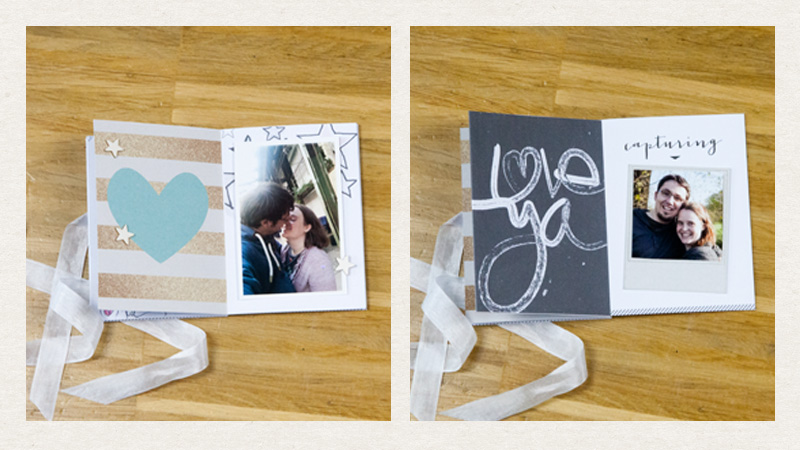 Thanks for reading and see you next time!
---

About the Author:  Anika is part of the hybrid team here at thedigitalpress.com. She loves to travel and use the photos her boyfriend takes (thanks for that!) to scrapbook. Digital, paper and hybrid. When she is not scrapping, she is most likely playing a computer game or in a city searching for a geocache.