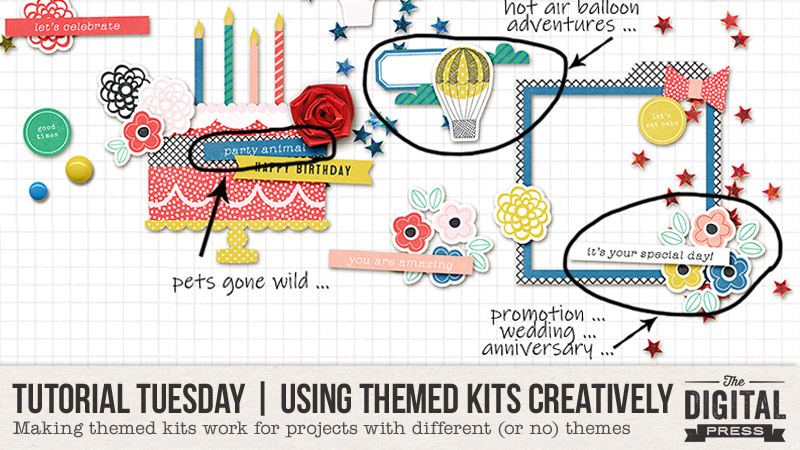 Hello, and welcome to another edition of our Tutorial Tuesday series here on The Digital Press blog! Today I'm here to to share a valuable tip to help you see the boundless possibilities of using themed kits for non-themed or (totally unrelated-themed) layouts or projects. It's a great way to stretch your stash further!
Have you ever seen a themed kit in the store and thought, "Gee, that's gorgeous… but how would I use it for [insert holiday, event, special occasion] when that's not something I celebrate or have photos for?"
Think outside the box and RE-PURPOSE items!
Yes, really, it's that simple! "Re-purpose" can mean everything from simply leaving the item as-is and just using it in a different way — to actually re-coloring, modifying, or editing the original design (and if doing the latter, always remember to credit the designer when sharing your layouts or projects, noting that some elements may have been modified).
It's always helpful, as you look at kits in the store, to keep the following strategies in mind:
There are probably going to be patterned papers in the kit, and maybe some solids, too. Solids, of course, are versatile and can be used repeatedly — but what about the patterns? Look them over and see what you might be able to use for something else. Here's an example of papers from a birthday-themed kit (Yay, It's Your Day by ninigoesdigi). I could easily use 12 of the 16 papers here on just about any layout, so this is a great option for me…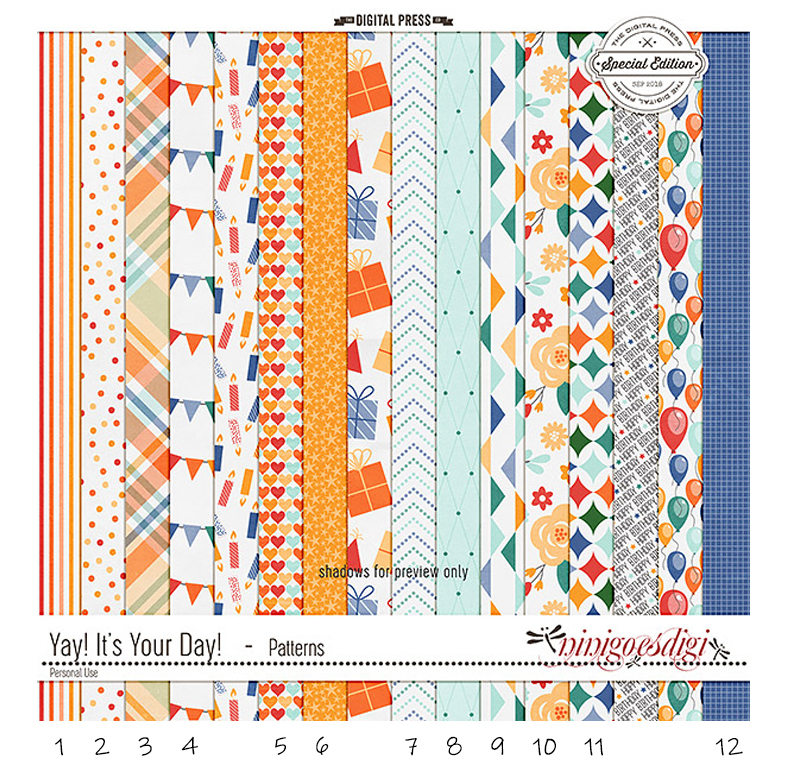 Treat elements the same way. Using another birthday-themed example (Celebrate | The Elements by Mari Koegelenberg), you can see that there are several elements in this preview that would work across many layouts or projects — the stars, brads, photo frames, and flowers, for example. However, even some of the not-so-obvious items can be used elsewhere, too, as I've detailed on the following image…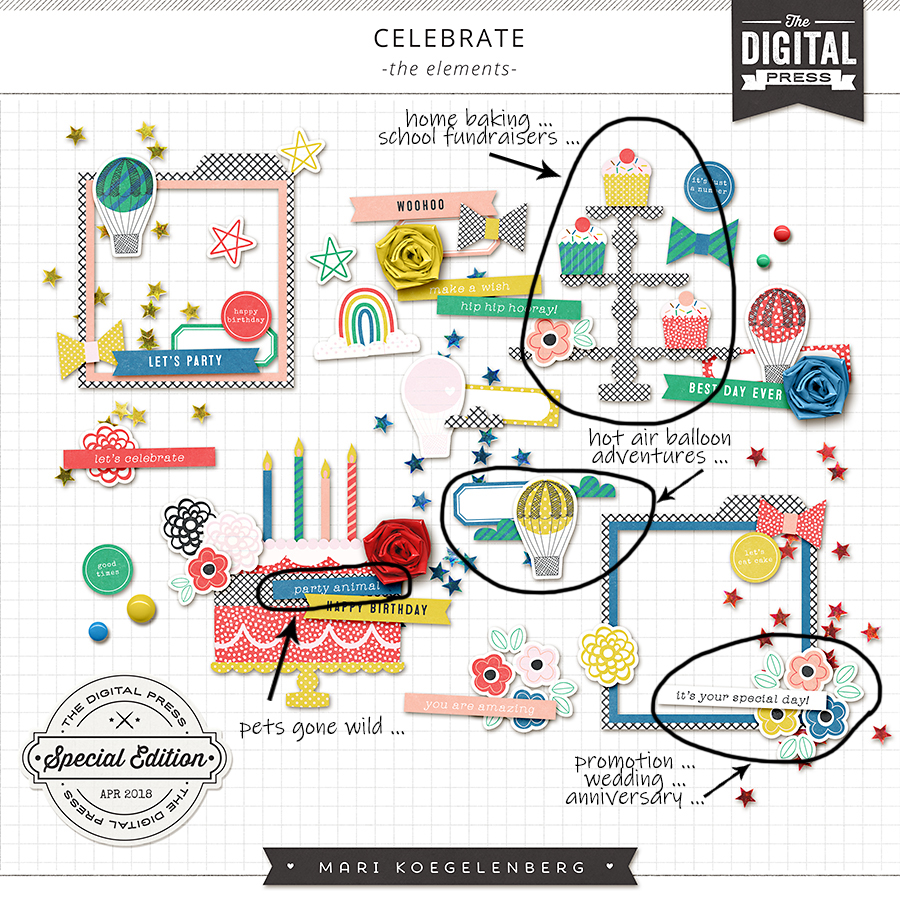 If the color palette isn't exactly what you'd like, think about re-coloring options (check out this previous blog post for a few easy how-to steps on re-coloring elements).
Lastly, look at items that, with a small modification or two, would be perfect for your needs. Masking and rearranging items works really well with word art and word strips (hint, I modified a word strip on my page). Here's a quick how-to on word art (I'm using Photoshop CC)…
Let's say I wanted to combine the "hello sunshine" and "spring vibes" wordart from Rachel Etrog's April Documented kit to create my own that says "hello spring"…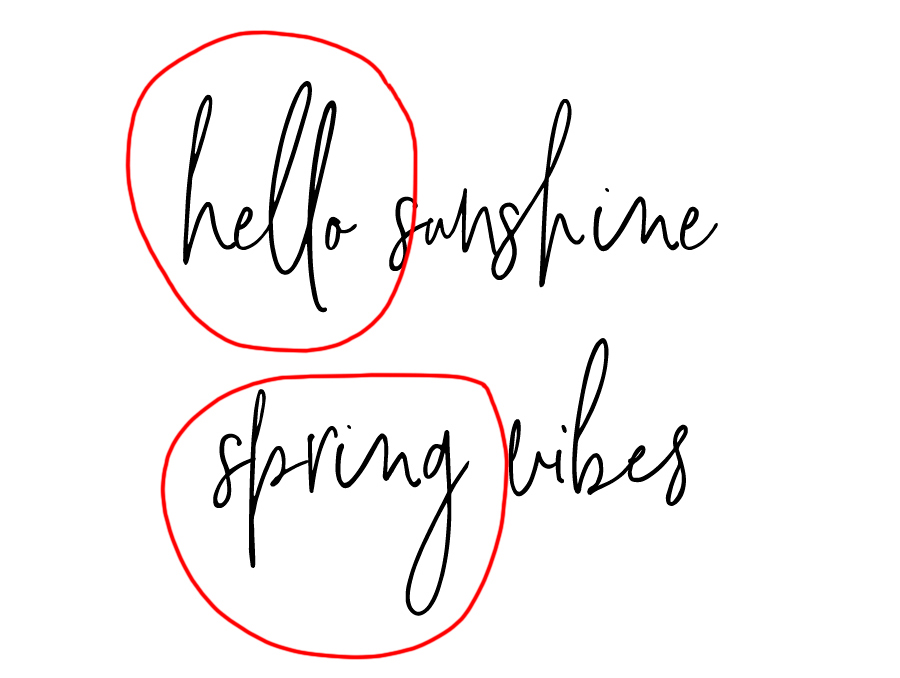 I'd start by applying a mask to the "hello sunshine" wordart…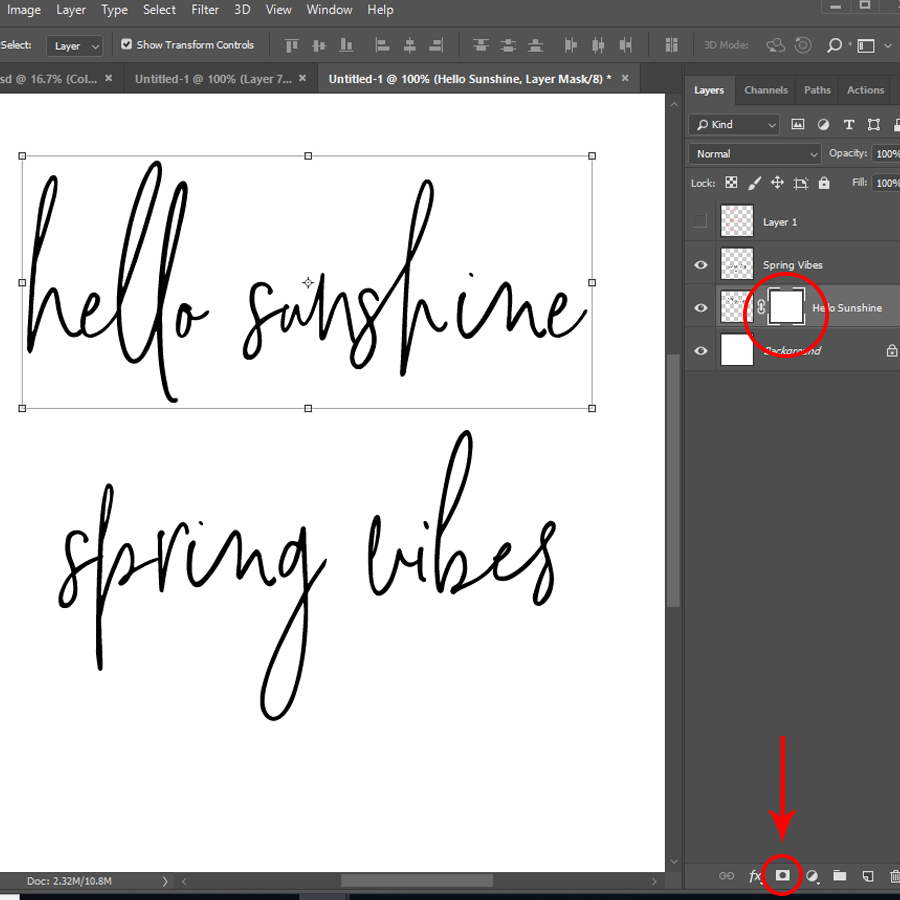 Making sure the mask is selected in my layer (just click on the white square to be sure), and with black as my foreground color, use a large brush to 'paint' over or mask the word "sunshine". A quick reminder with masks: black conceals, white reveals. If you accidentally hide too much, just flip your brush color over to white and reveal the word art again…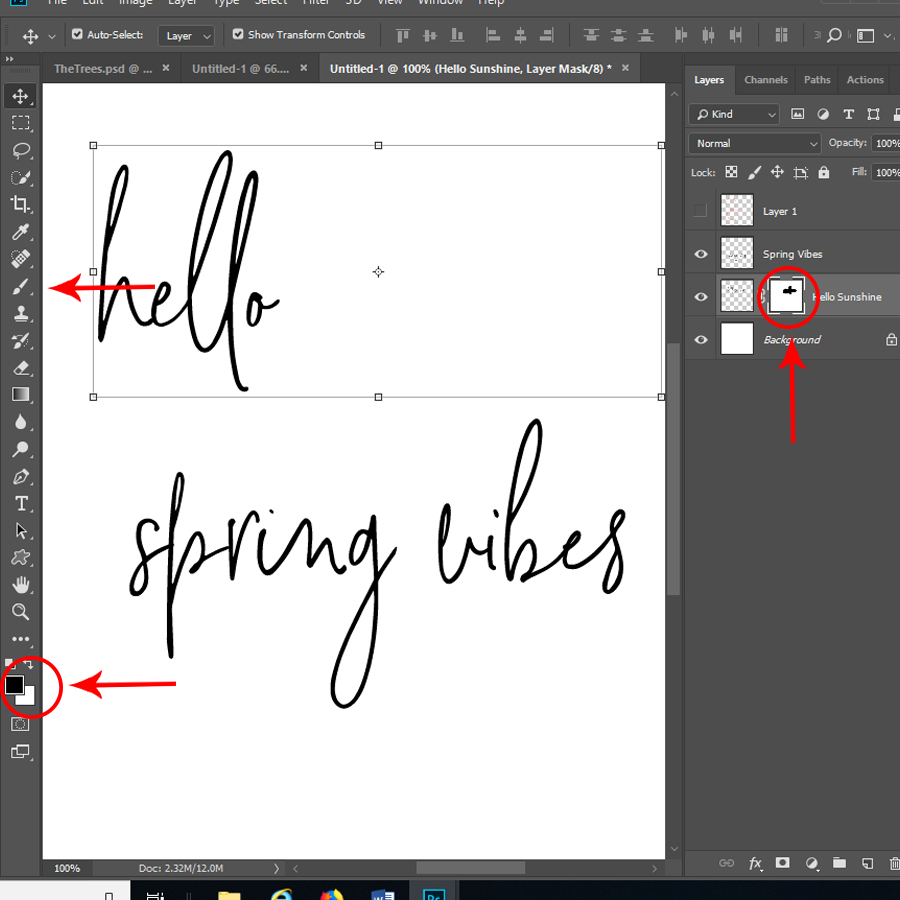 Repeat the process with "spring vibes", and then move the two pieces of word art together to create something new…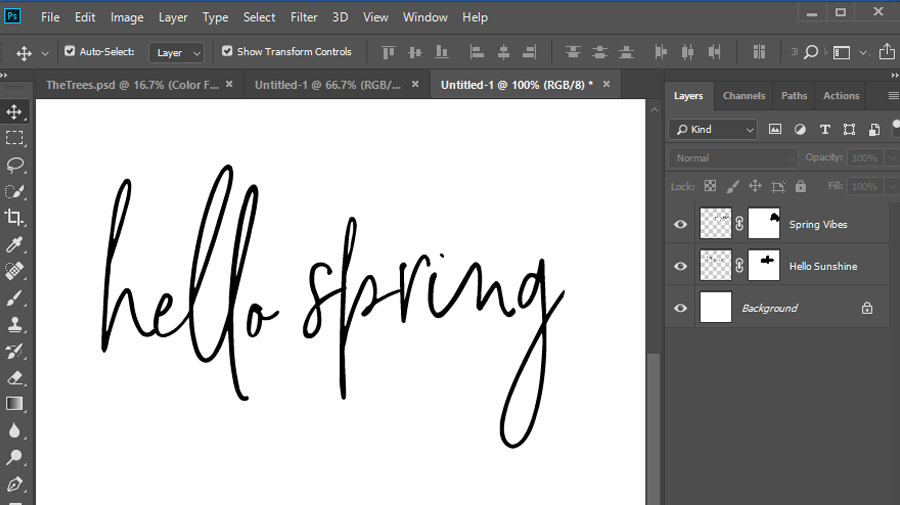 As an example of how re-purposing can work, I took a winter/Christmas-themed kit (Merry Christmas by Anita Designs), shown below, and used it to document a walk around the local botanical gardens in the middle of summer. Here's a look at the themed kit I used…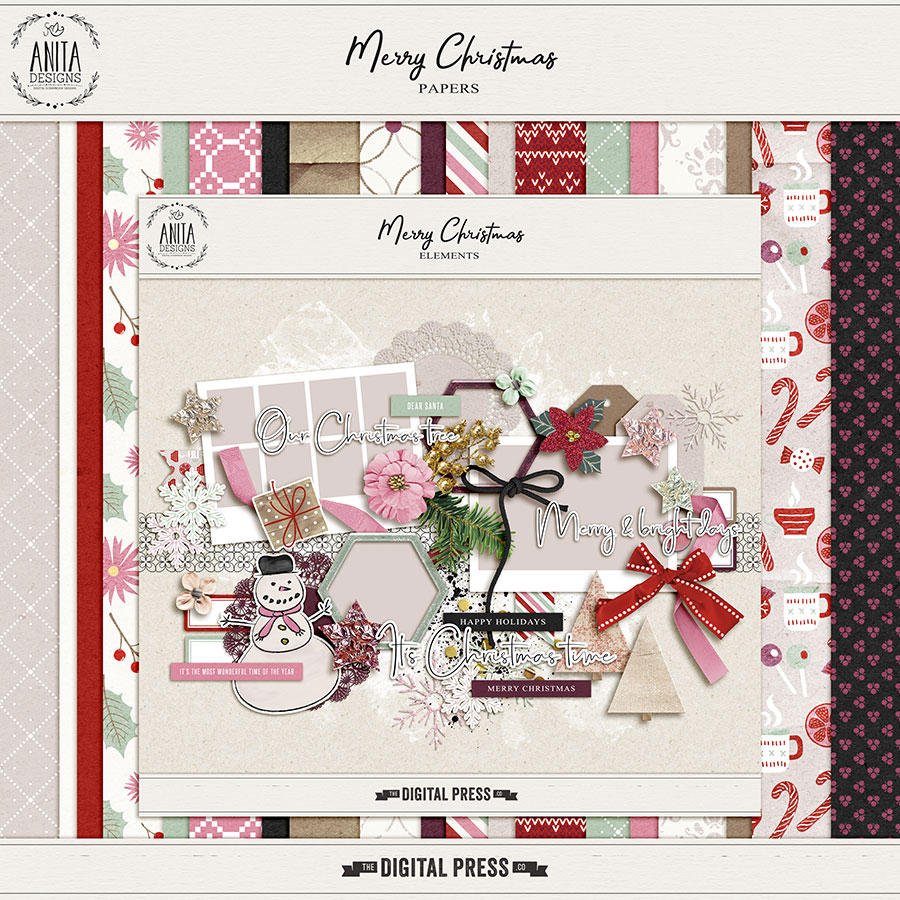 I selected papers and elements that were generic in nature, and also made a few edits to the word strip and word art elements. Here's my result, creating a summer-themed layout using a Christmas-themed kit…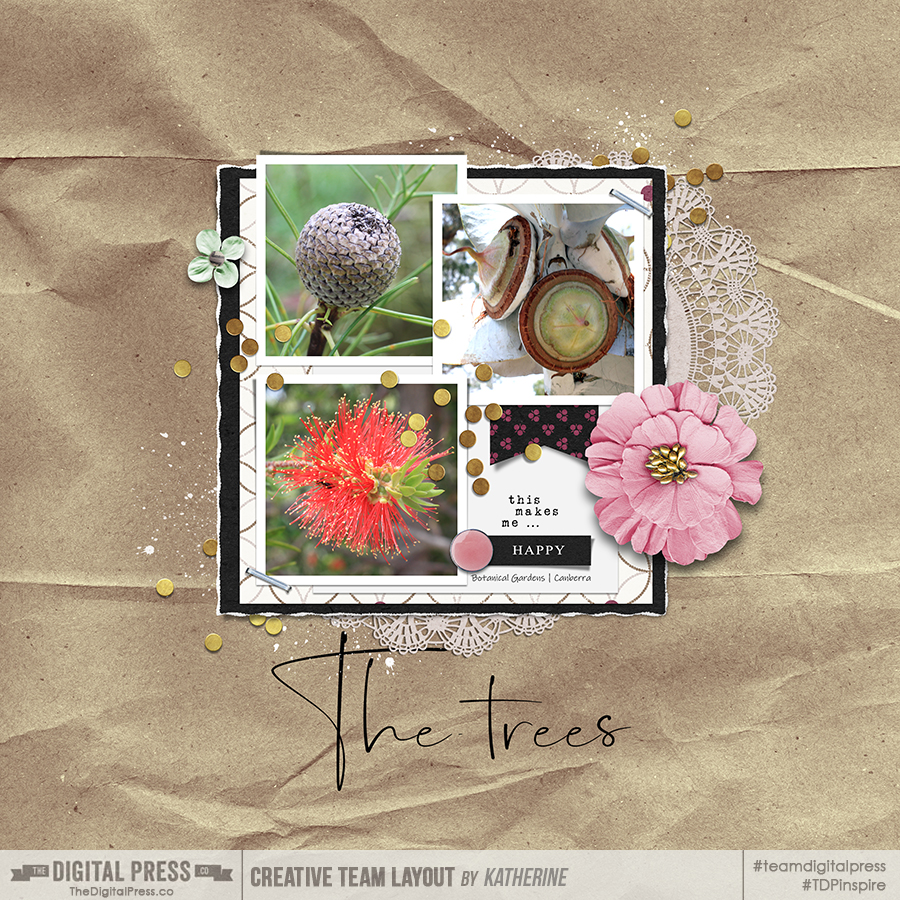 Taking an out-of-the-box approach to your kit selections can open the door to so many new opportunities that you might have otherwise just ignored. Why not give this a go and see what re-purposing papers and elements can do to expand your digi-stash!
---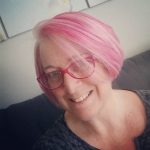 About the Author Kat Hansen is a creative team member here at The Digital Press. Recently returning home to Australia, Kat is transitioning back into life "down under." She's currently using her creative time as a way to reconnect with her home town, often spending afternoons with her camera, just wandering about. Vacation memories feature pretty heavily in Kat's scrapbooking pages, as well as her health and fitness journey. She's looking to do more "all about me" (AAM) pages in 2019. Kat has quite the sense of humor (she "blames" her father for this), which she incorporates into her journaling and memory-keeping.