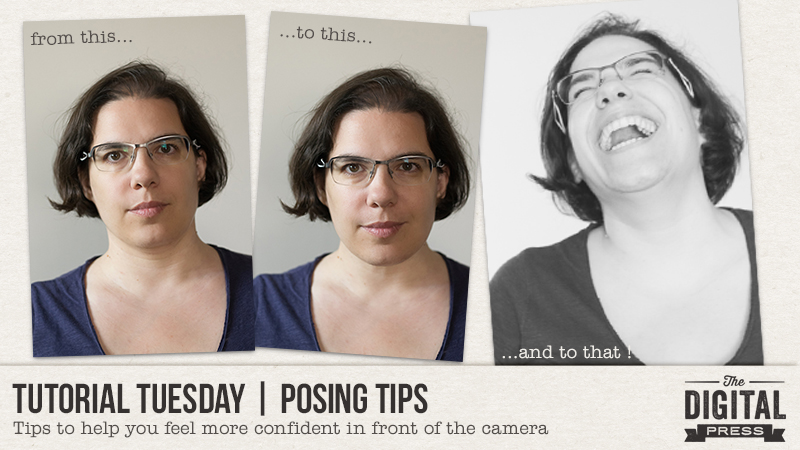 I'm a fervent advocate of scrapbooking yourself and being in the picture. Yeah, I know… I can hear you from afar! "But, I hate to be photographed!" "But, I'm not photogenic!" "But, but, but…"
Enough with those big buts! Today I am here to share a few different tips that will surely lead to more flattering pictures of yourself. My hope is that if you employ these tips, you'll feel more confident to join your family in the picture (and/or to take more self-portraits)!
Tip 1 | Make the Turtle
The first posing tip is to "make the turtle". It's a posing trick I discovered through Peter Hurley, one of the greatest head shot photographers in the world. When you take a close-up of your face, remember to move your face slightly forward and down. You will feel and look super weird from the side, but this "turtle-like" move will define your jaw line and make you look 5 pounds lighter. Seriously, it's magic. In the following photos (before using this tip), I'm standing in a natural position and I look OK, I guess….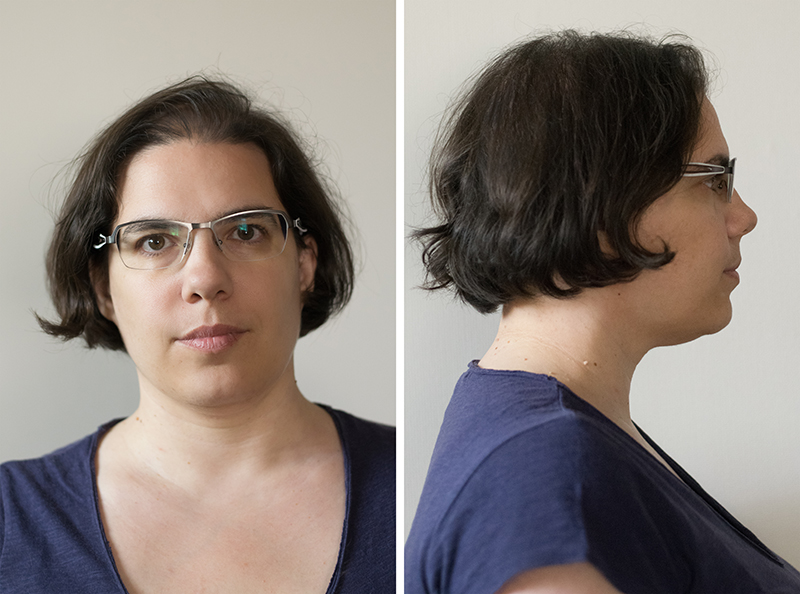 But here in the next two photos, I followed the turtle tip. Look at the difference it made! Defining the jaw line has a huge effect (left photo). Of course, it's somewhat weird from the side (right photo), but who cares! It's worth the effect you get from the front angle…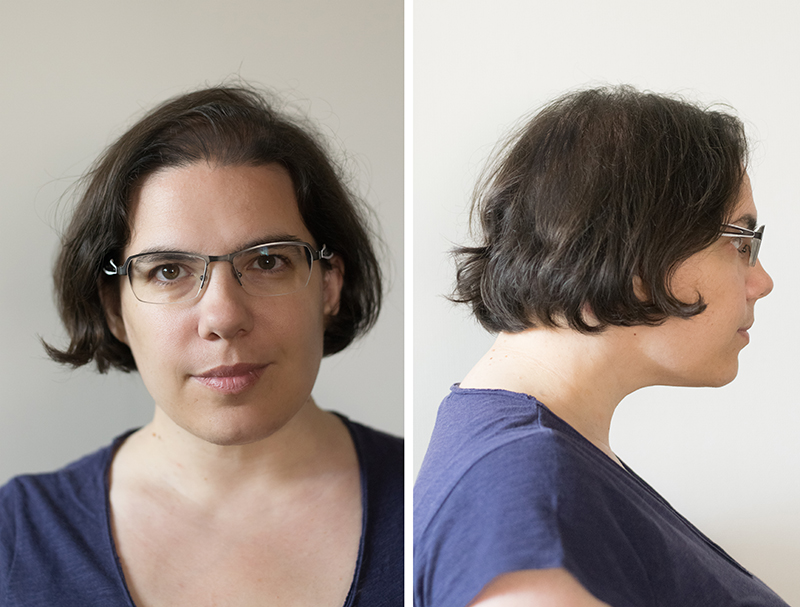 Tip 2 | Create Movement
For photos that are framed more widely, the key is to create movement, shapes, and empty spaces with your body. The golden rule here is "if it bends, bend it!" Remember that whatever goes towards the camera will look bigger/wider, so the general advice is to put body weight on the leg that is farther away from camera.
Look at how the use of different poses completely changes the way my curvy self looks!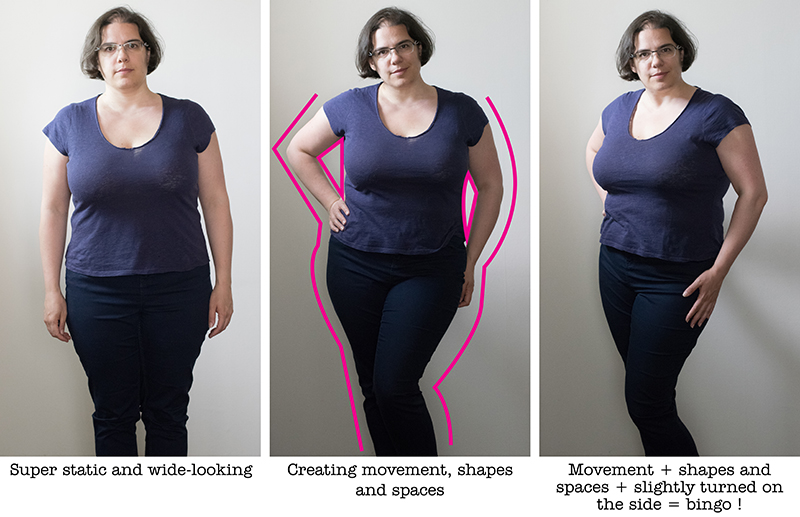 Tip 3 | Use a New Shooting Angle
If you want to elongate your body and focus on your face and eyes, try taking the photo from slightly above. Be careful, though, as the angle of the shop might change the body's perspective and look unnatural if it's too extreme!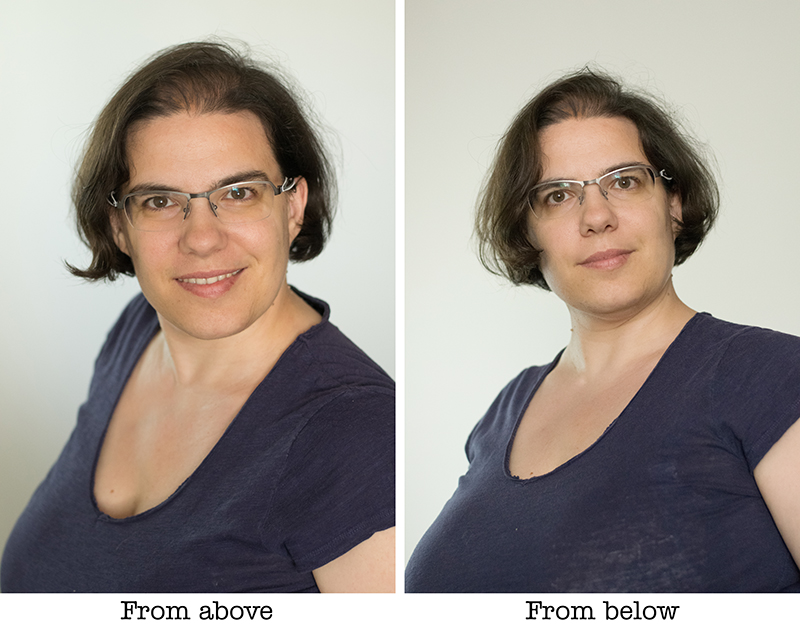 *NOTE* besides concealing a few pimples, the pictures above are not retouched at all. No make up, no photoshop, and still feeling good… that's the magic of posing!
I hope these few posing tips will help you feel more confident to get in front of the camera more often. You, too, deserve to be photographed, scrapped, and remembered in your family's album! But above all, know that you are a beautiful person and soul — so let your light shine, smile, have fun, and be YOU! And scrap a page or two (or ten!) to celebrate YOU!
Here's a layout I created using one of my recent photos…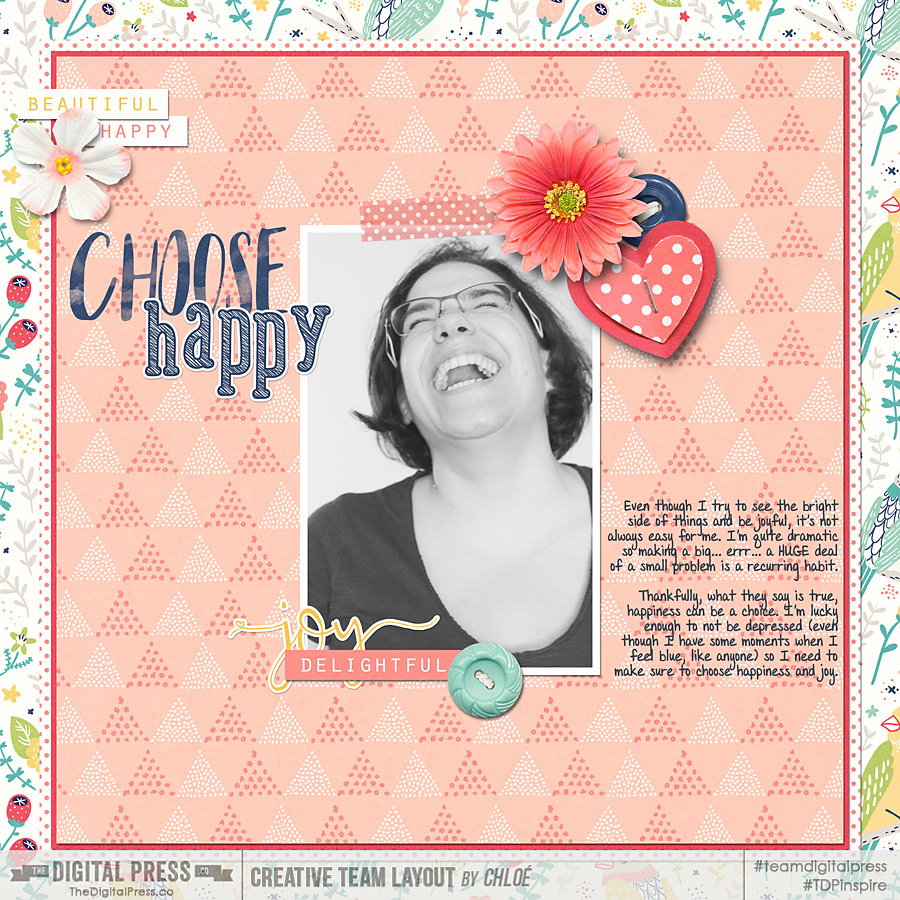 ---

About the author  Chloé is in charge of PR and communication for her small town by day, is a digiscrapper "by night," and a photographer whenever the light is beautiful. She lives with her man and fur-babies in a small town of Alsace (in the northeast of France), where she loves to read, watch good TV shows (TWD being her absolute favorite), and just hang out with her friends — no matter if they are close by, online, or away in her Swiss hometown. She recently became quite obsessed with Bullet Journaling, FLyLady and Zero Waste.