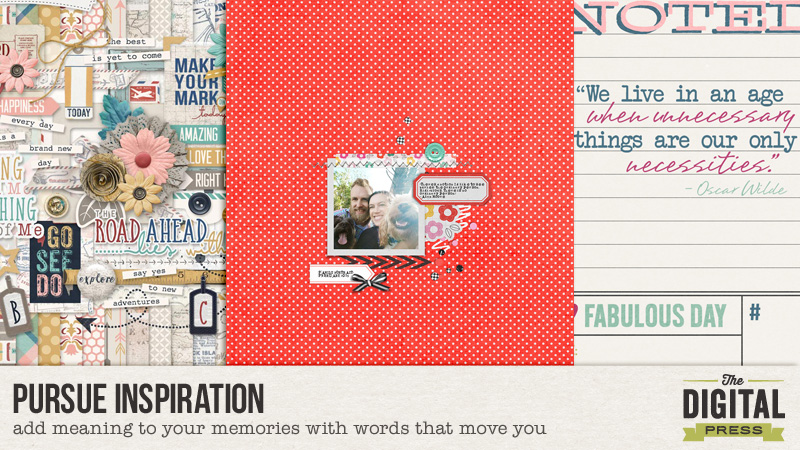 I for one am a word person. I love writing, and reading, and find myself so inspired by a good quote, poem, or some words of wisdom. Often the words we find ourselves drawn to or inspired by are also words that reveal a lot about who we are and what we're going through at this particular moment in our lives. As memory keepers, that idea resonates so perfectly with the desire to capture photos that have particular meaning for a point time and seem to capture our lives at that time so well. With that in mind, today's post is intended to encourage you to seek out some wordy inspiration, and even better, to use that inspiration in your scrapbooking to add meaning and remind you of a feeling or idea that went right along with that photo.
This year, as part of the note-taking in my diary that I intend to use to keep track of everything for my Project Life hybrid album, I've started noting down some inspirational words when I find them. There are any number of great places to find them, but some of my favorites are Pinterest and GoodReads.
Here's a recent example I pinned to use later: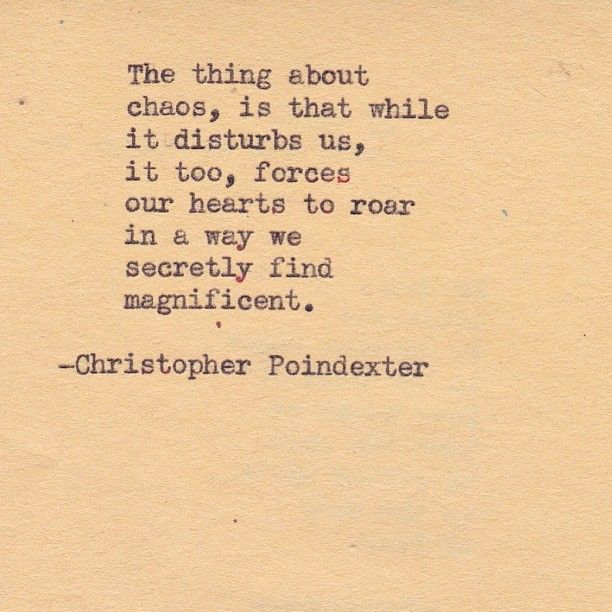 The next step though, is what to do with them. When you have that moment where you think "…so true!" – that's worth preserving one way or another. Of course, there's always just sharing it on FB, Instagram and Pinterest, but honestly I think it's never been easier to add this kind of inspiration into your scrapbook pages, too. Here are a few ideas on how:
Pick a kit with a great message. I think you're often drawn to a new kit or collection because of the words as much as the design and color scheme. A kit like this from the TDP store is packed full of ready-to-go inspiration, and includes word art that I can easily imagine would fit with the inspiration you could draw from an image. Imagine a gorgeous image of your little one wandering down a quiet road or path – add some superb word art from this kit and you're adding a double layer of meaning.
Take a quote you like, and use it as the journalling on the page. Personally I love labels and little journal tags as design elements in kits, so this is a great way for me to use them, especially as I am not a big journaller otherwise. Here's an example I've created using Love Is In The Air (new in the TDP store from Mommyish and Mari Koegelenberg on Feb 6). The quote is from Alan Moore, author of The Watchmen: "there's a notion I'd like to see buried: the ordinary person. Ridiculous. There is no ordinary person."
My third suggestion is great for pocket scrapbookers, but could be applied for traditional pages too. Journal cards are a great easy way to add some meaningful words. I've often seen card sets that have some really inspirational wording as well as great design, but even better, almost every set comes complete with several cards with space to add your own words. Take one of the quotes you sourced elsewhere, play with a font or two, and voila – a personalised, meaningful message. Here's a quick example I put together using a journal card from the amazing TDP collab Winter Berries:
Make sure you check out our February challenge series in the forum that's full of ideas for things you can pursue this month. If this has motivated you to scrap some inspiring words, our Pursue Inspiration challenge starts Feb 6.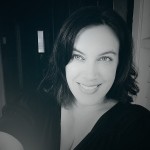 About the author: Kathryn Wilson shares her 1920s New Zealand home with her husband, a wauzer, and a cavoodle. She is a photographer, and both a digital and hybrid pocket scrapbooker, who has lots of DIY projects she should probably be working on right now.