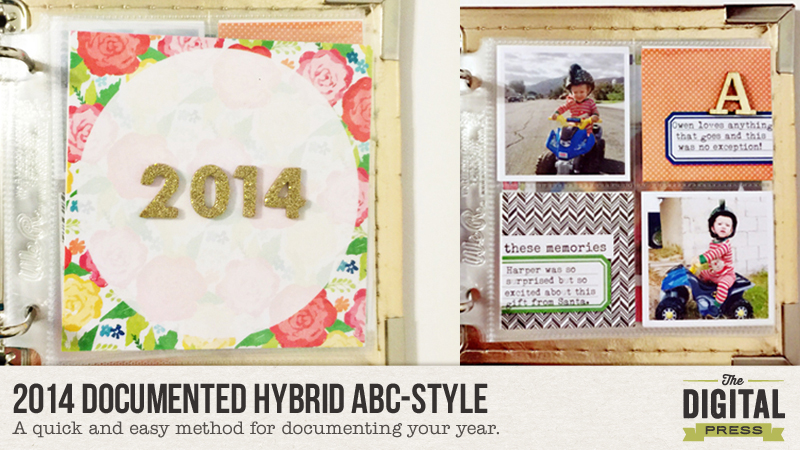 Good morning! Brenda Smith here, sharing with you how I documented the best moments of 2014 in We R Memory Keepers 4×4 album. I documented our entire year with 12×12 pocket pages already, but wanted something more accessible that could be kept out as a coffee table-type album.
The first thing I did was create an A-Z list of moments corresponding with each letter. Some were more of a stretch than others (like Xmas for X), but I eventually filled out my list. Next, I went very basic with the title page. I knew I wanted to use the January Special Edition products for the entire album because the colors were vibrant and happy, so I picked this beautiful floral paper from Sugarplum Paperie.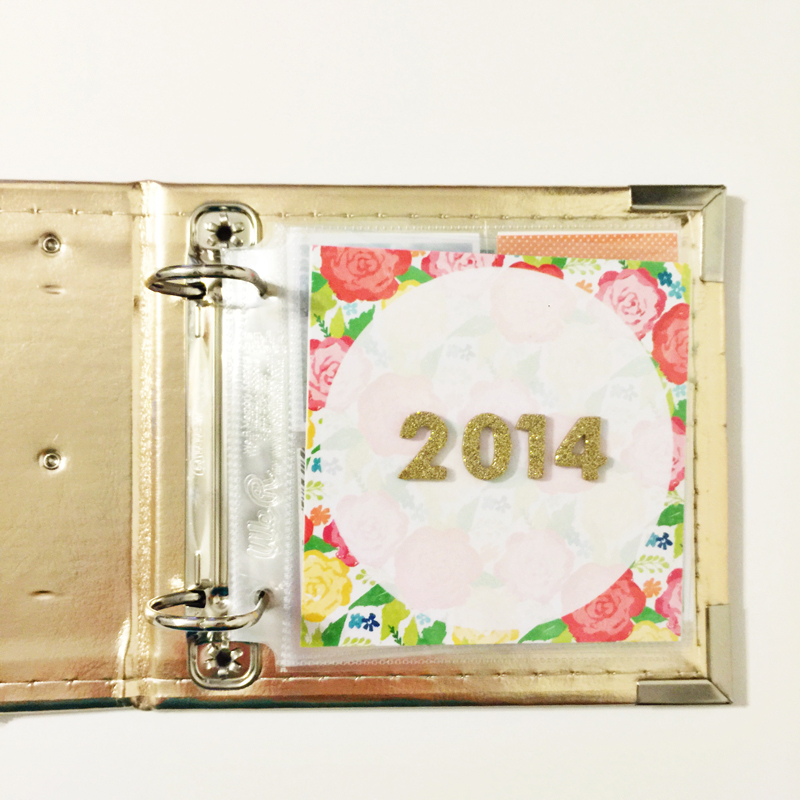 Next, since this album would obviously require several pages for the entire alphabet, I decided to create a simple yet visually appealing template for each page. I kept one page as a 4×4 protector with layered papers and one big photo and a few different elements and the other side as four 2×2 protectors with two smaller photos and two smaller pieces of paper with labels.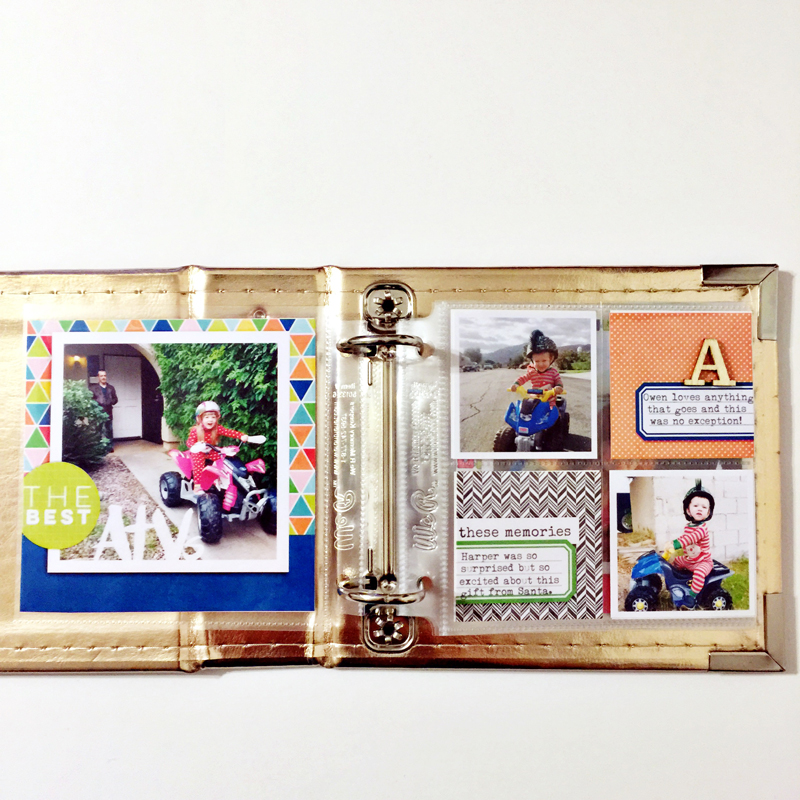 Obviously to work with the opposite sides of the page protectors used, I have to alternate the sides the 4×4 and 2x2s are on. I used some wooden veneer alphabet to denote the letter. I really enjoyed using papers from several different designers, including Crafty Mess papers from Mommyish.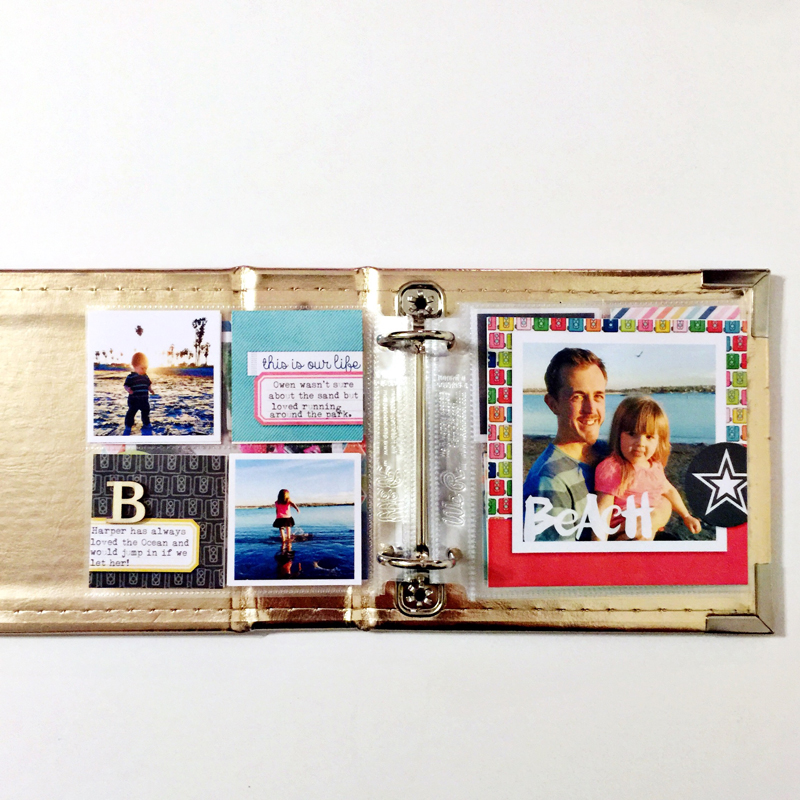 I kept a 4×8 template in Photoshop for both layouts and simply clipped different papers, pictures, and word art to each new letter. This really sped up the process for me and I was able to finish this entire album in only two nights' worth of work (which is really fast for me since I can be a slow scrapper). Also, isn't that camera paper by Laura Passage so fun??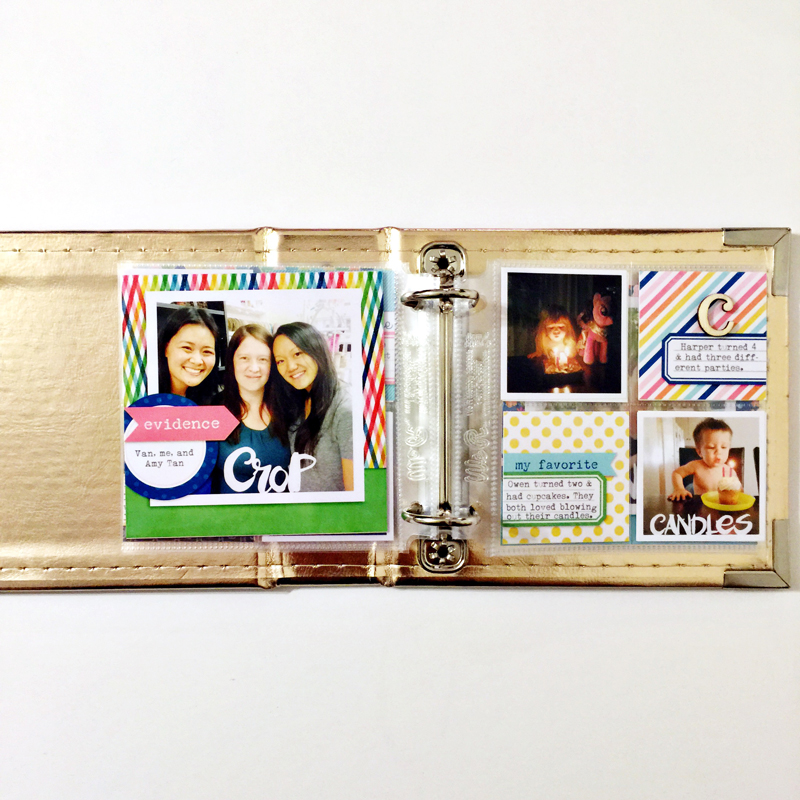 One of the things I've learned with all the mini albums I've made is to vary the placement of dimensional embellishments to make the pages lay evenly. In this album, I altered the placement of the wood veneer letters in order to have the pages stack on top of each other evenly.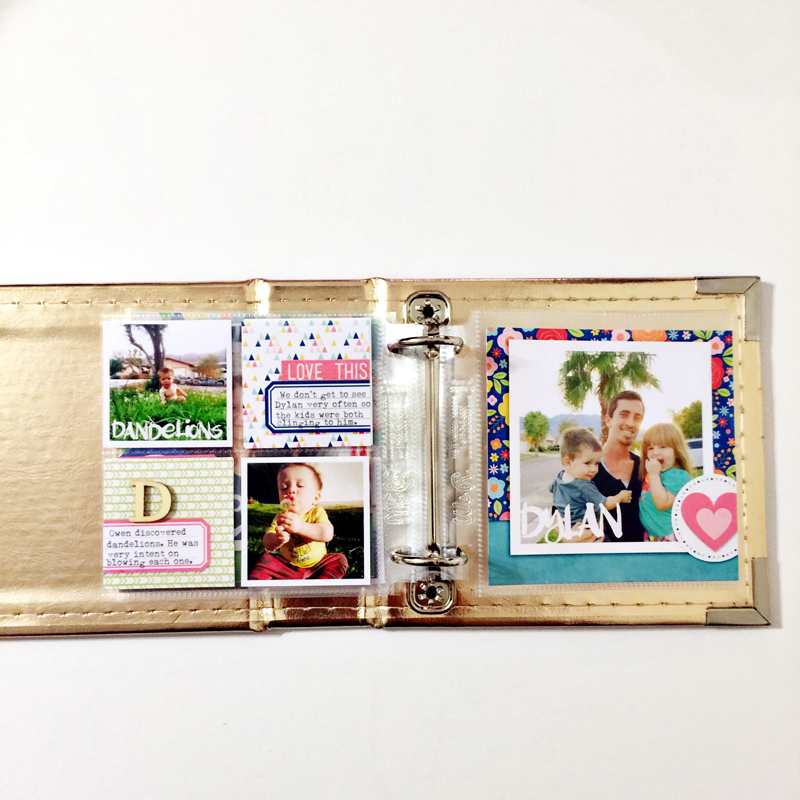 I printed out each separate page as one layer on a 4×6 sheet of Canon Matte Photo Paper. I know there are some who prefer to print up each individual element and then layer on top of each other with glue, but I like to save time by shadowing in Photoshop and printing as a single layer.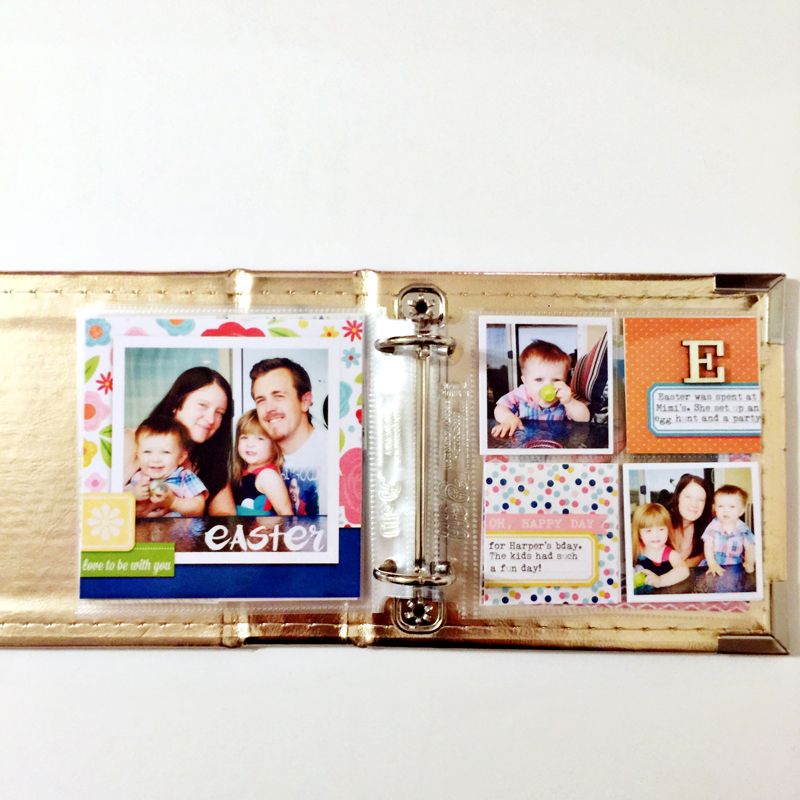 The January Special Edition products were perfect for an album of this type because I had several papers and embellishments to choose from that already coordinated perfectly. Yet another time-saving element for me because it took the guesswork out of making sure everything matched perfectly.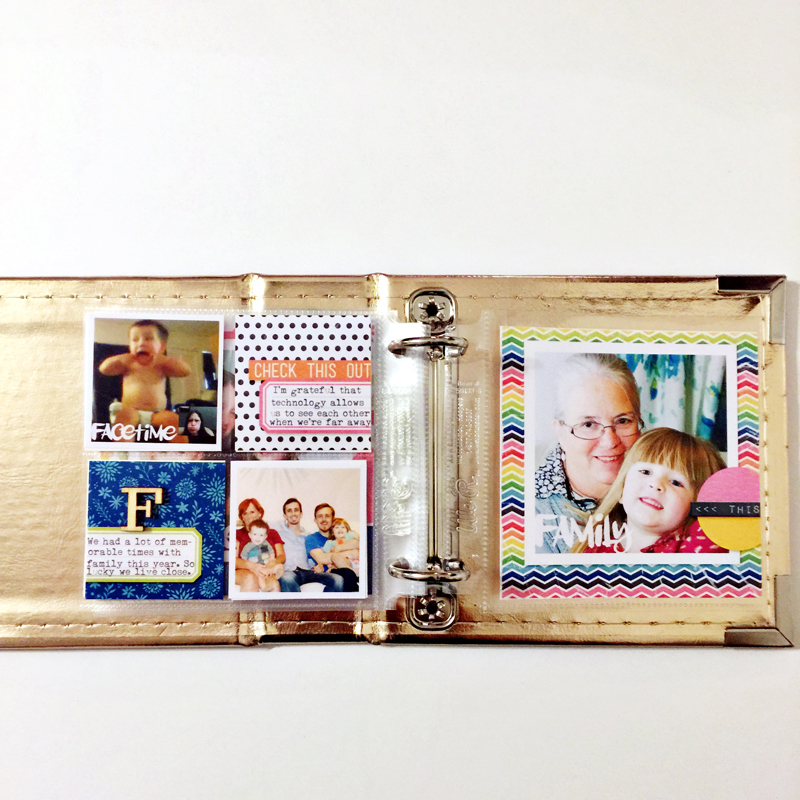 One of the best things about this album (besides the small amount of time it took me to make) has been that it's small enough for my kids to look through. They have both picked it up several times and reminisced over all the fun things we did last year. It makes my heart happy to see them remembering things so fondly.
I won't bombard you with more pictures of this album as I'm sure you get the idea but will be posting them all in the gallery at some point. I hope I've encouraged you to try a similar style album and have given you a few ideas of how it can be done quickly.

About the Author: Brenda Smith is a mother of two littles and wife located in Southern California. When she is not scrapbooking, you can find her working full-time, trying to finish up her college degree with online classes, or sleeping because there are never enough hours in the day. Hybrid scrapping satisfies her addiction to technology and her addiction to paper and glue.