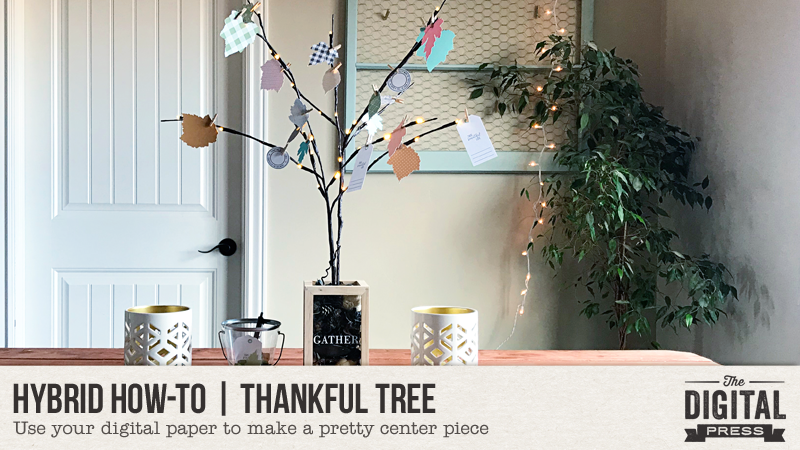 Hello, everyone! Kate here to show you how to use your digital paper to make a lovely center piece that also doubles as a gratitude reminder. It's the perfect project for November!
Supplies
Digital kit of your choice. I used Felicity by Little Lamm Co.
Photo editing program such as Photoshop or Photoshop Elements
Cardstock
Cutting machine or scissors
branches – real or fake. I used some fake light-up branches that I can use year after year.
Container like a vase or a jar
mini clothespins or string
Instructions
I found some leaf shapes in my digi stash that served as templates. I clipped the digital paper to the leaf templates, then printed and cut everything. Felicity had some cute tags that I printed as well. And I think I used every single paper in that kit – they were all so pretty!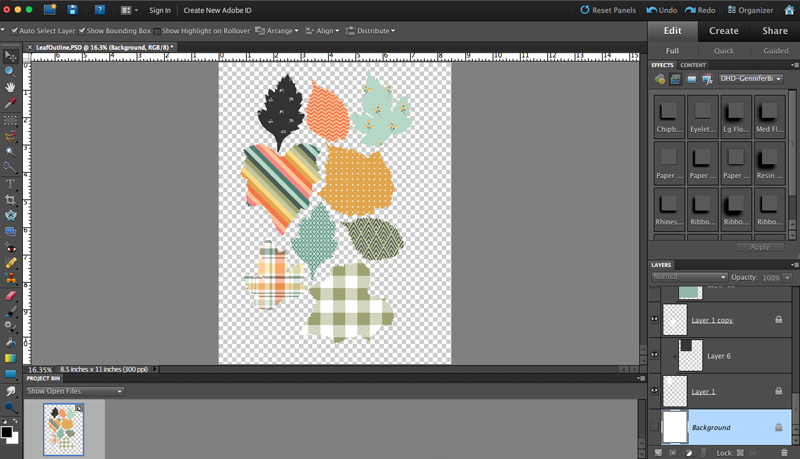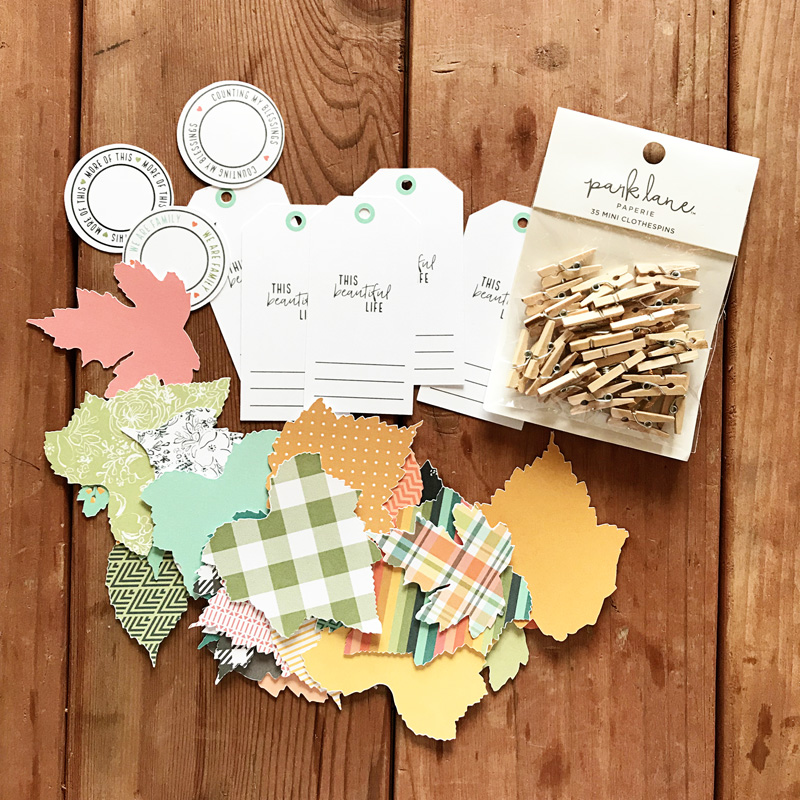 Next, I arranged the branches in my container and added some pinecones and other filler. I put all the leaves, tags, clothespins and a pen into a bucket next to the tree. We've asked the whole family to write down what they're grateful for on the different leaves and tags and then pin them on the tree branches as the month goes on.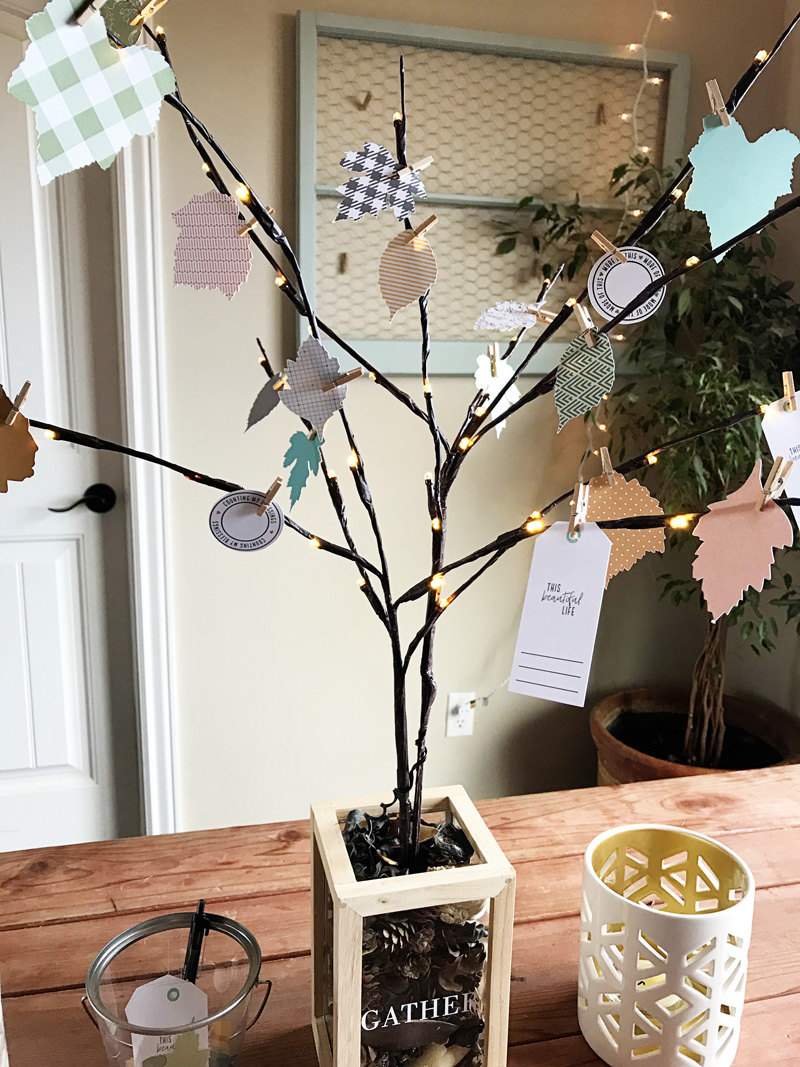 I want to make this a yearly tradition for our family! And my hope is that it will be a reminder for all of us about the things that truly matter as we go into this holiday season.
---

 About the Author  Kate is on the hybrid team here at The Digital Press. She lives on the Utah/Colorado border with her husband, 5 kids, 10 chickens, a dog named Gracie, and a cat named Kit. She's a city-born girl who found she's really a country girl at heart. She can be found outside, barefoot, and probably in her garden.