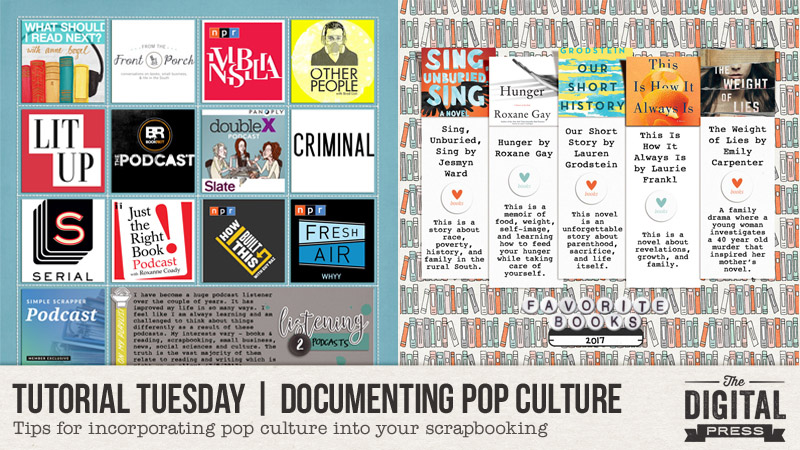 Welcome to another edition of our Tutorial Tuesday series here on The Digital Press blog! I'm so excited to be here with you today to talk about one of my favorite things… pop culture (and how to incorporate it into your scrapbooking)!
Ever since taking a pop culture course in college, I've been fascinated by the ideas, perspectives, attitudes, and images that are within the mainstream of our culture. From advertising to literature to music, it all has a huge impact on our day-to-day lives. I think it's really important to document the various aspects of pop culture in my scrapbooking, because I know I will love to look back and see how pop culture has changed over time in our lives. It gives me a glimpse into the details of our lives and the things that have made them unique and interesting.
With that in mind, here are just a few ways that you can document pop culture and all of its impact on your life …
Create a 'snapshot of today' by scrapbooking about the realities of life today. You can include things like the major news events, the popular TV shows, the music on the pop charts, and the political realities that your country is facing. The world changes so fast today that having those details in your scrapbooks can help you remember what life was like for you and your family at any given time.
Outline your favorite books and literature from your current lives. What books have you loved? What books have been made into movies? What book-related events have you attended? What magazines do you read? What are the genres that you enjoy?
Create a page about your personal style. What clothing brands do you wear? What style do you wear your hair in? What are the fashion trends that you love (or those which make no sense to you)?
Scrapbook about your musical tastes. Are you a music person? Do you listen to the radio in your car? Spotify or Pandora? Do you listen to podcasts? Do you have a theme song that gets you through your day to day?
Document the different things in your life that make your life more interesting — TV shows, movies, slang/expressions, the technology/apps you depend on or use on a regular basis.
Here are a couple of example layouts that I've created, each of which document my own connection to pop culture. The first one outlines all of the podcasts that I listen to on a regular basis (it will be interesting to go back later and see what I was listening to in 2017!)…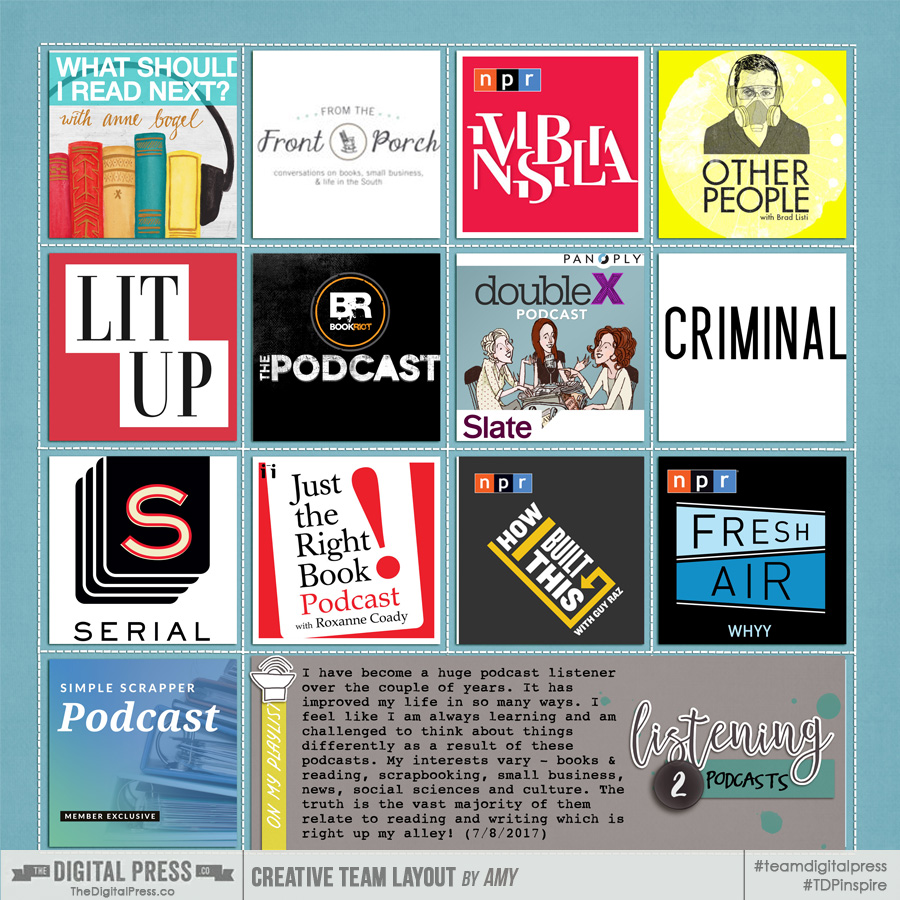 [ credits: Mellifluous Kit by MEG Designs ]
This second page documents the fact that I am a huge reader and a lover of all things books and reading! I make a point of creating a page at the end of every year that documents my favorite books from that year, because I love going back later to look at what I was reading in any given year…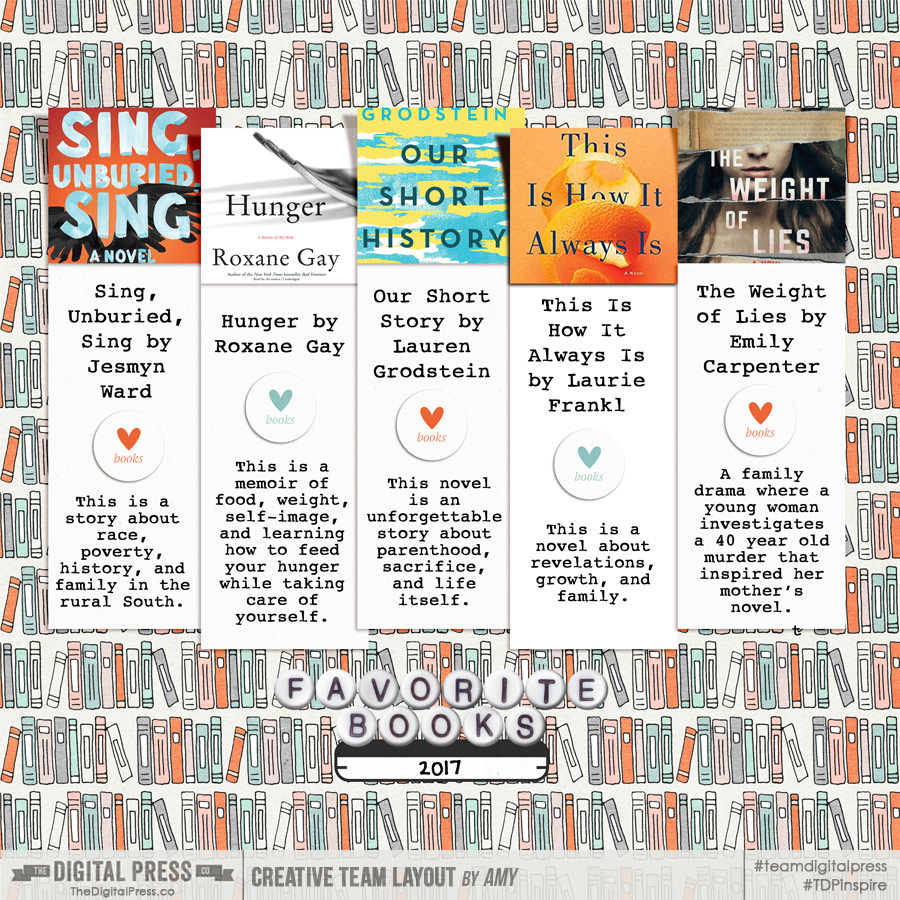 [ credits: One More Chapter Kit by Anita Designs and Designs by Soco ]
I hope that these tips will help to inspire you to begin capturing pop culture, and documenting its place in your life! I think that you will find it adds a little something special to your pages and helps transport you back to an exact timeframe to add to your memory keeping!
---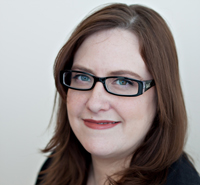 About the Author  Amy lives in Richmond, Virginia, with her husband and their 13-year-old boy/girl twins. Their 22-year-old daughter has finished up graduate school at Clemson and is starting her first full-time job! She has been scrapbooking since the early 1990s, but discovered digital scrapbooking in 2005 when her twins were born… and has primarily scrapped digitally since that time. She is passionate about telling her family's stories and documenting their life together. She is also a huge reader (mostly literary fiction), a pop culture junkie, and LOVES all things beauty & makeup!