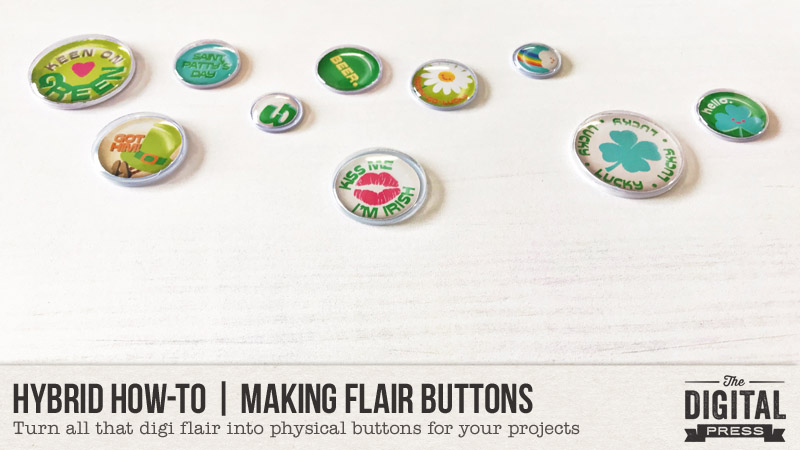 Hi, everyone! It's Kate here, and I'm so stoked to present another edition of our Hybrid How-To series here on The Digital Press blog! Today, I'll be sharing my process for making hybrid flair — a quick and easy trick I've been using for a long time now.
I love digital flair so much, but it doesn't always transfer very well to the hybrid world. A couple of years ago, I started using googly eyes to give the printed digital flair some dimension and I LOVED the result. The best part of hybrid flair? You can make it any size you want (because googly eyes come in every size imaginable!)… and additionally, they're flatter than real flair buttons, which makes it much easier to store your pages.
Supplies Needed:
Digital flair images of your choice (I used Get Lucky by creashens)
Photo editing software, like Photoshop (PS) or Photoshop Elements (PSE). Cutting machine software also works for this project; you just need to be able to re-size.
Photo paper or cardstock; photo paper makes it more vibrant.
Googly eyes
Straight blade or X-ACTO knife.
Scissors or cutting machine
Instructions:
1. The first step is to cut a slit along the edge of the googly eyes. I used the corner of a straight blade to punch through where the clear plastic meets the backing. Then I held the blade still while moving the eye around it in a circle, until I had cut about half-way around the plastic. Basically, you just need a slit big enough to pop the black part out and pop the printed flair in…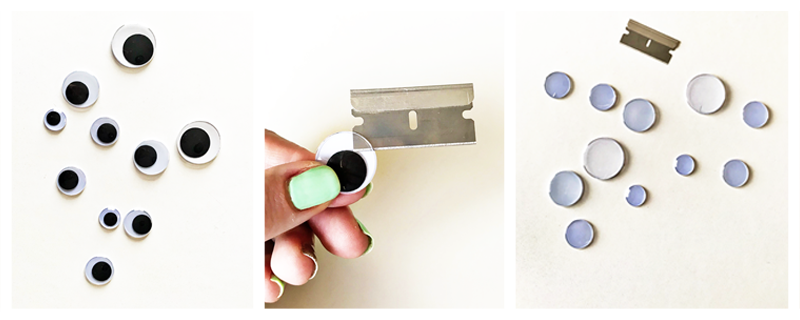 2. Next, measure the googly eyes and size your flair in your photo-editing software program accordingly. Then, print and cut your flair.
3. Now, just pop the flair into the plastic. You can secure the slit with a little bit of hot glue if you want to. I used to do this, but I've found over the years that it's not really necessary because there's always a little lip all the way around that holds the paper in place.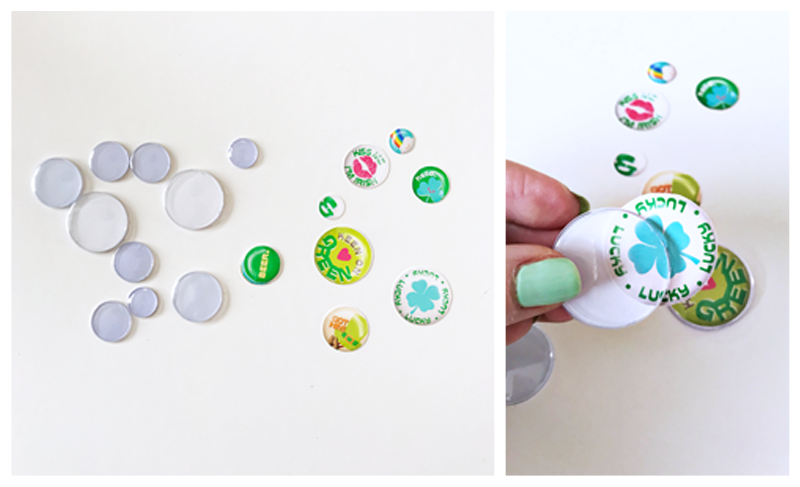 Here's a close-up look at my finished "googly-eye" flair buttons…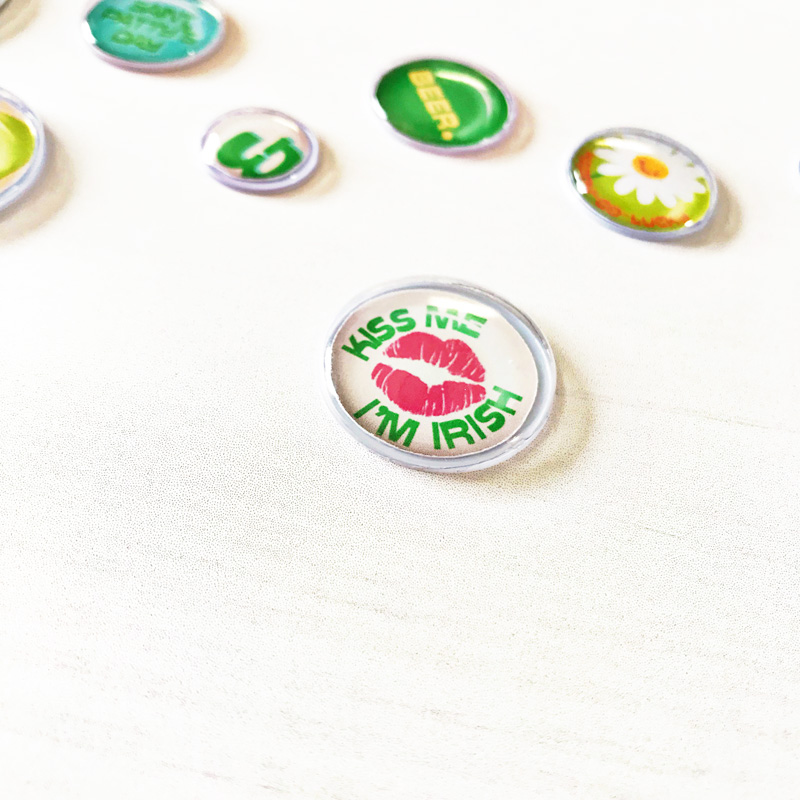 Easy-peasy hybrid flair with dimension!
And to think that my kids think I keep googly eyes around for their projects. Psh. No. I keep them around for my projects. 🙂
I hope you'll give this project a try! And please share your projects with me — I'd love to see what you make with your new flair. If you're participating in The Digital Press's challenge system for March 2018, don't forget to visit the CROSSWORD SECTION in TDP's forum to get the details about this month's Hybrid Challenge — because you can earn challenge points if you give this project a try (you can earn points toward discounts & FREEBIES)!
---

 About the Author  Kate is on the hybrid team here at The Digital Press. She lives on the Utah/Colorado border with her husband, 5 kids, 10 chickens, and a dog named Gracie. She's a city-born girl who found she's really a country girl at heart. She can be found outside, barefoot, and probably in her garden.