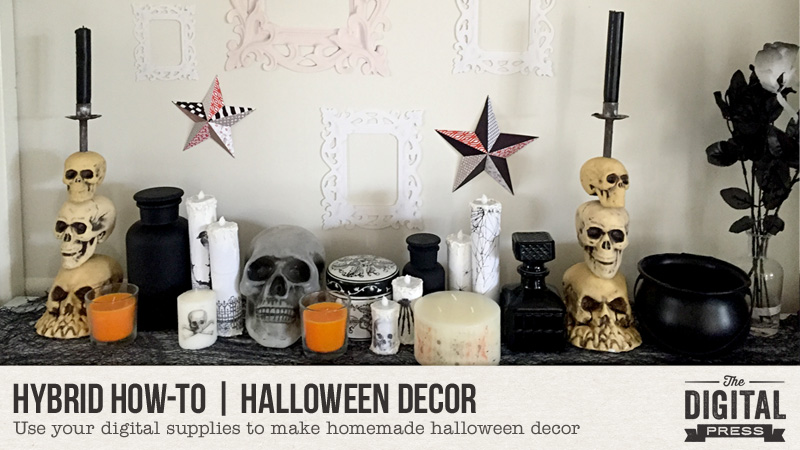 I love decorating for different seasons and holidays and my absolute favourite is to decorate for halloween. I love everything about Halloween …and today I am going to show you how to make a few fun decor items — Halloween candles and 3D stars.
All digital items I used for these projects can be found in the Fright | Kit by Sahin Designs here at The Digital Press.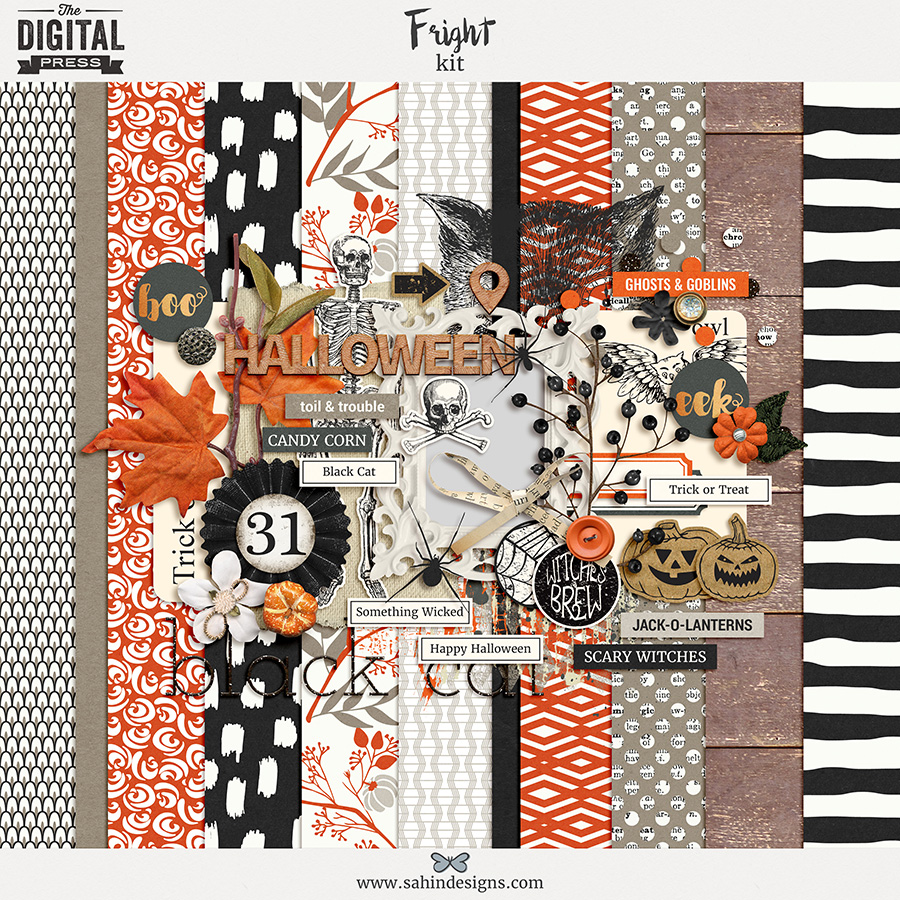 First, we'll do the stars.
I found a PDF template online for the star shape, but the lines were dotted, so I used it to make a PSD template that I could clip each of the papers to. I printed out different sizes using different combinations of papers. You can cut out your stars by hand, or using a digital cutter. Here's an example of one of my stars before printing…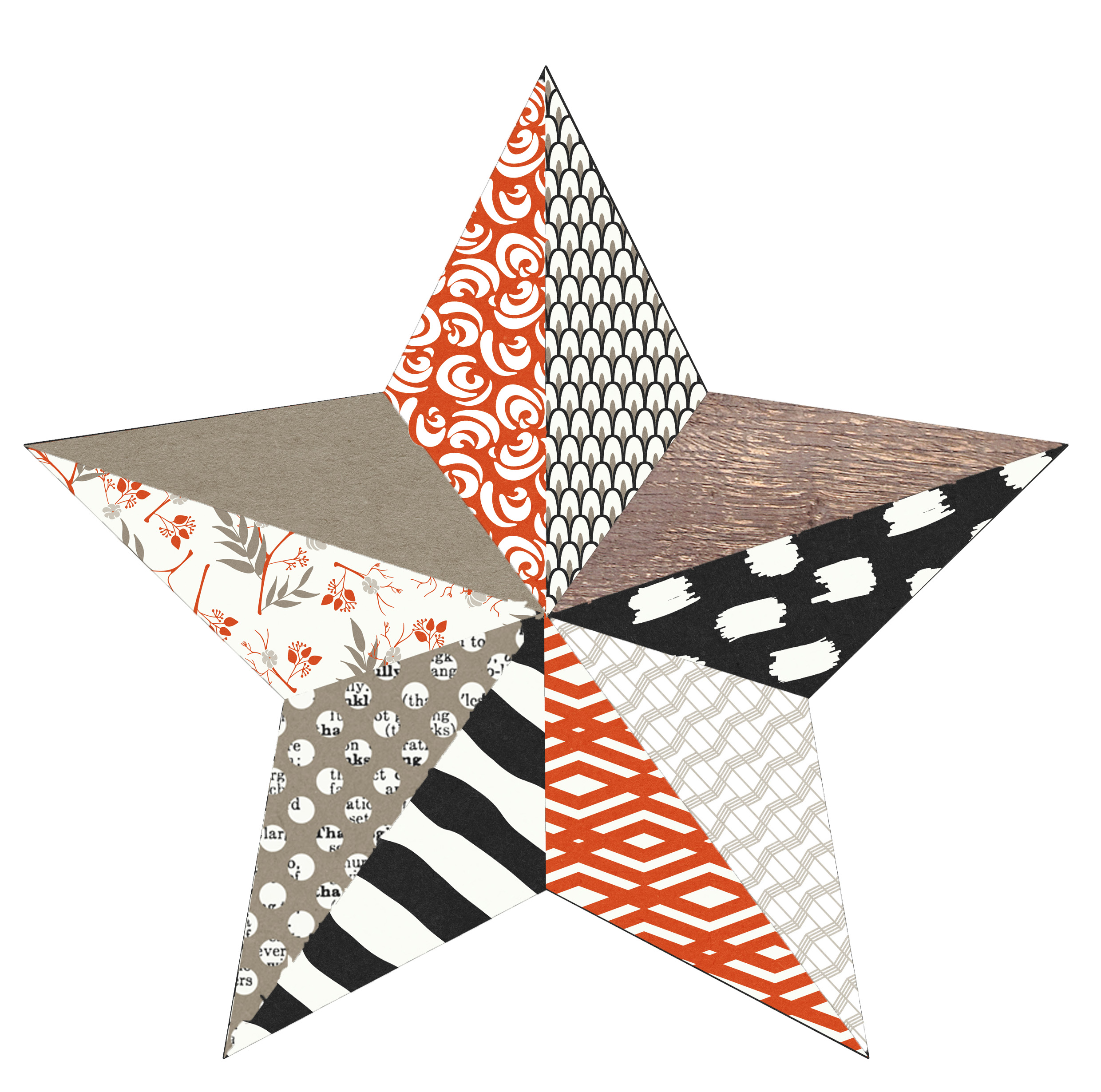 Once all my stars were cut out, I scored the fold lines. This is done on the back of the star from each tip, through the center to the other side.
Turn your stars over and fold each tip, aligning the other tips with other to get a precise fold. You only crease from the center to the tip, not the other side. Then fold in between the tips with valley folds, as shown here…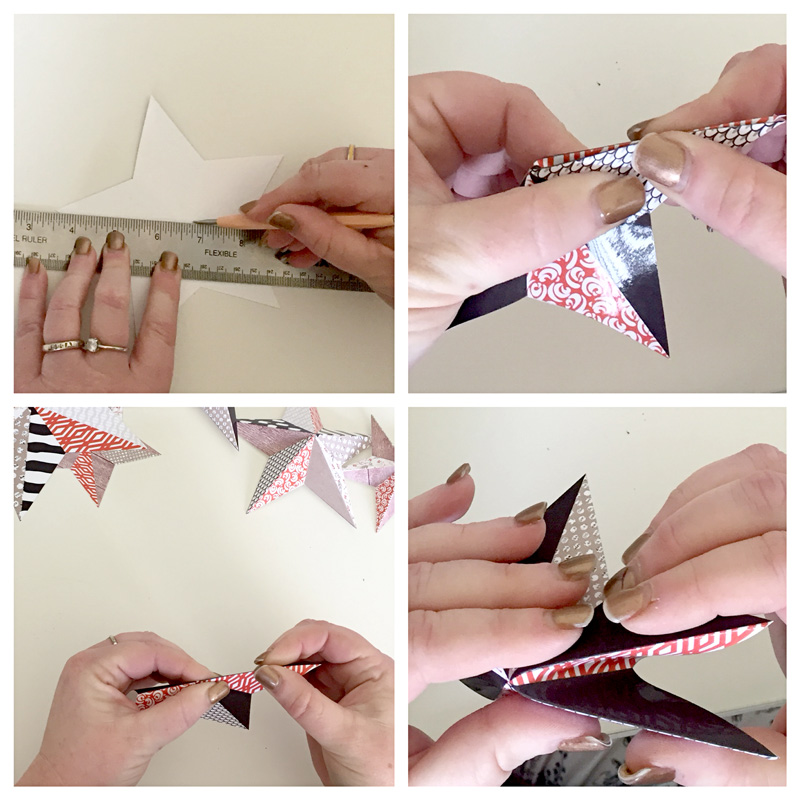 Here's a look at the finished products… stars of all sizes!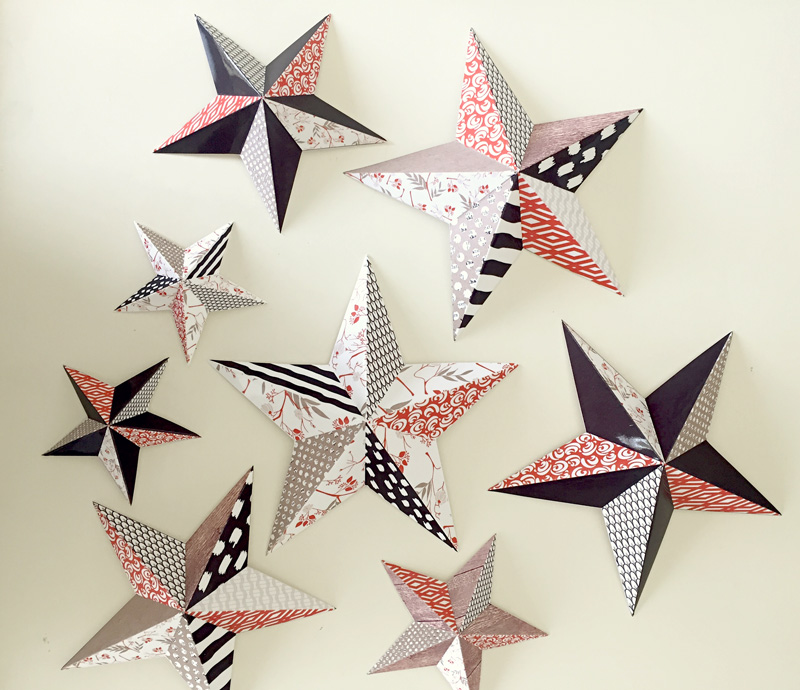 Now for the candles.
Print your desired images onto tissue paper [for more detailed instructions on printing on tissue paper, you can refer to one of my previous posts here or Arielle's post here].
Cut your tissue to size, and use a hairdryer to heat the candle. You will see the tissue "disappear" into the wax. Be careful, your hands may get get hot… just give them a break every now and then and work your way around the candle…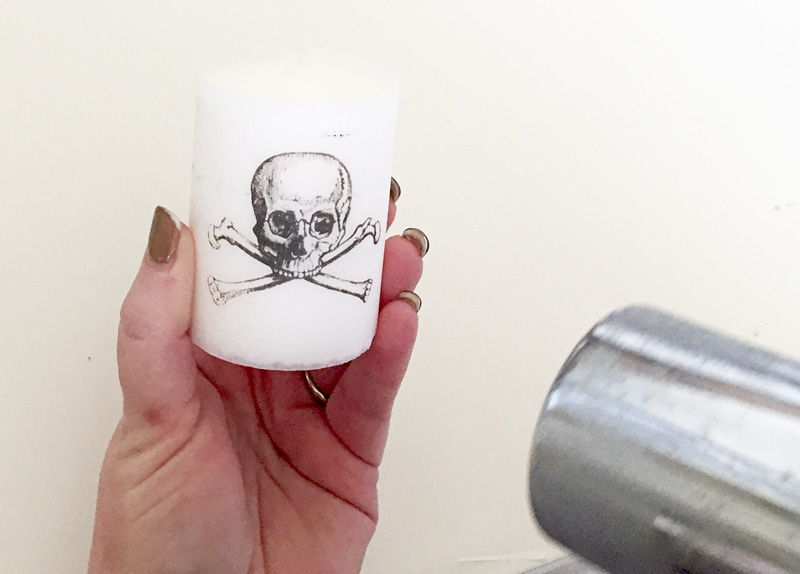 Here's a look at the candles once the tissue paper image has adhered on/into the wax of the candles…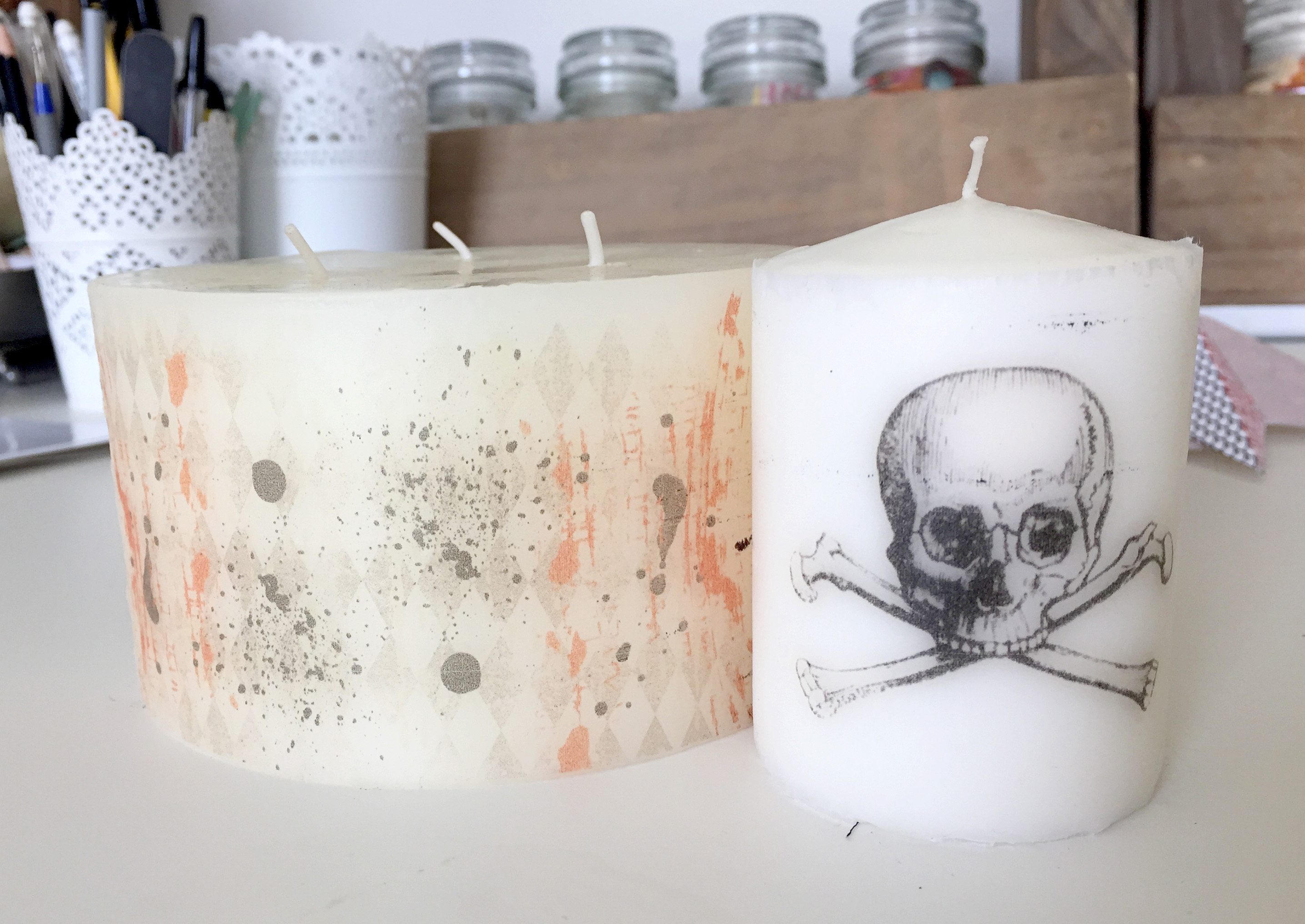 I also printed the frame from the kit in a few different sizes… and cut them out with my paper cutter (I use a Silhouette) to add on my wall, along with the stars…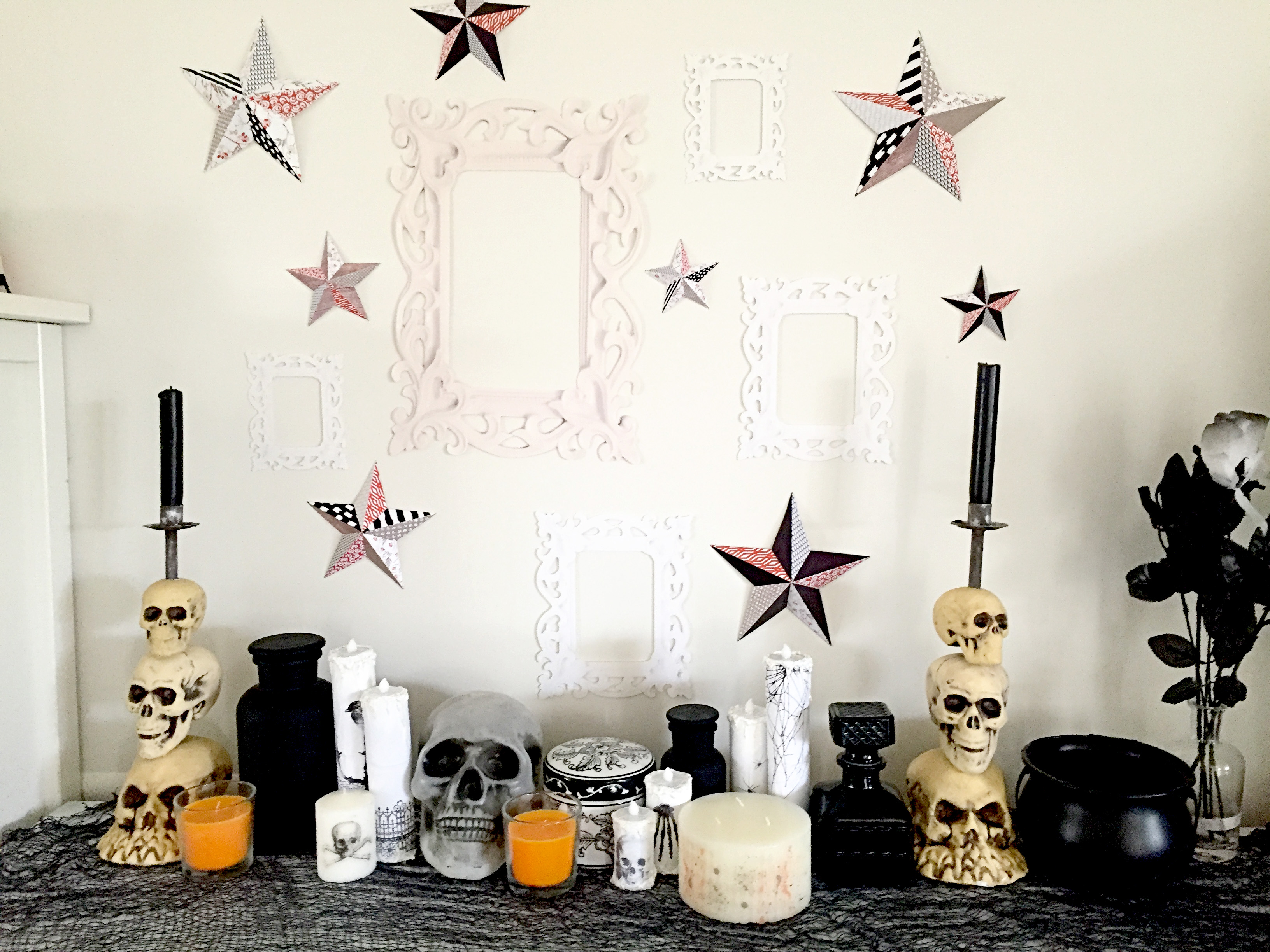 And that's it! So simple! If you give it a try, definitely come post your final product in the gallery (and even join the monthly Hybrid Challenge and earn points toward discounts and free stuff at TDP!).
Happy Halloween!
---

About the Author  Amanda found digital scrapbooking in 2006, as a paper scrapper who was frustrated with the limitations of paper scrapping products. She now loves to combine paper and digital products and techniques for her pages and projects. She is the wife of a Naval Officer and has two teenage children. She lives in Australia, and has also lived in the U.S and Malaysia and loves that she has had the opportunity to travel the world with her family.