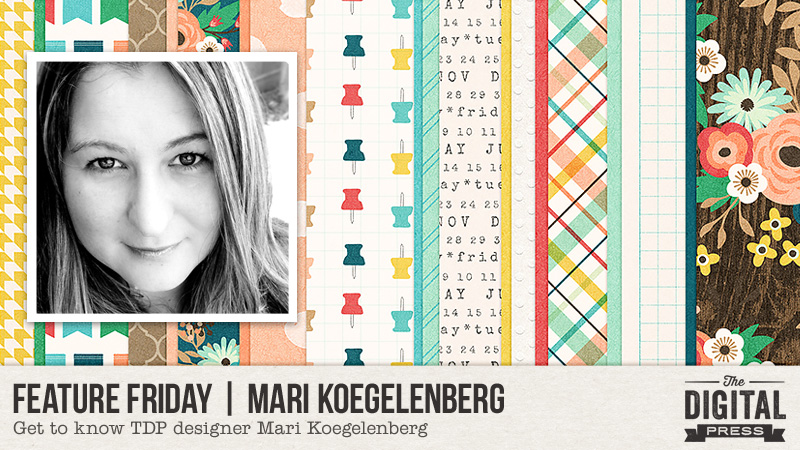 Hello and welcome to a new Feature Friday! Today we are getting to know designer Mari Koegelenberg a little better. Mari is the designer behind Mari Koegelenberg Creations (the name gave that one away, didn't it?!), where you will find beautiful floral designs right next to cute and whimsical papers — some featuring dogs, cats, cacti, raccoons, donuts, and just about anything else you could wish for! Not only does Mari create digital scrapbooking kits and pocket style scrapping supplies, she also has amazing cutting files and planner kits in her collection of products, as well.
Here are just a few of the brilliant products you will find in her store at The Digital Press: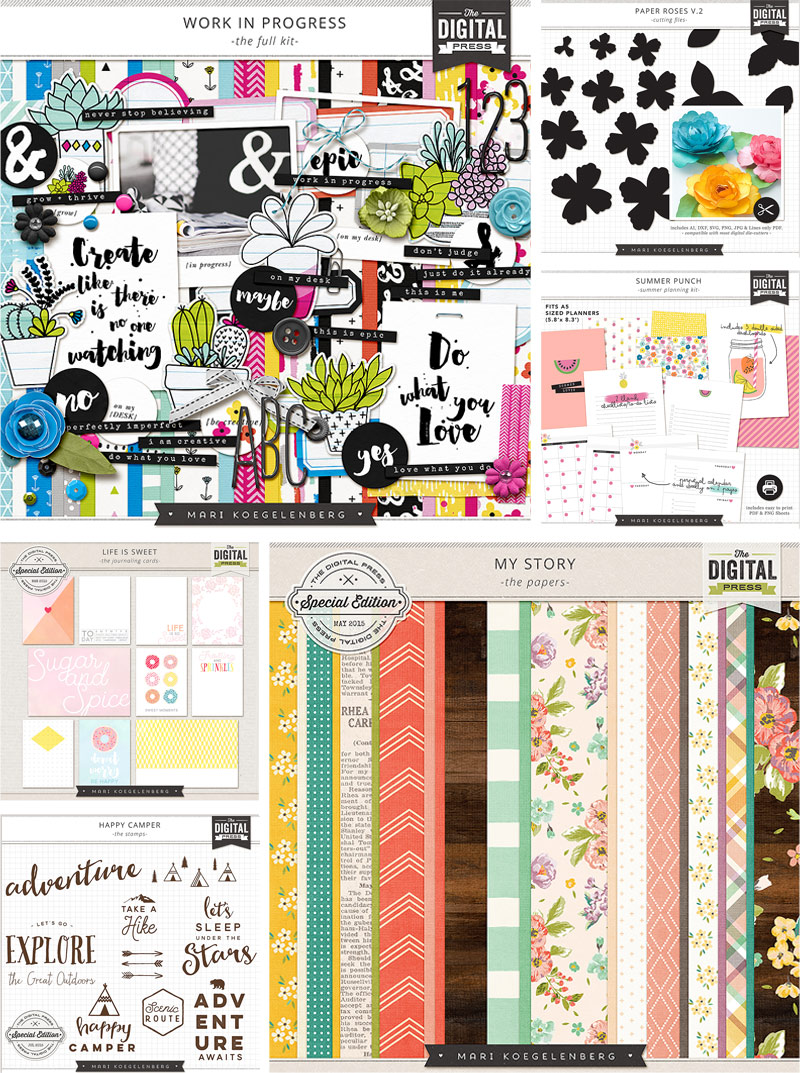 To get to know Mari a little better, we asked her a few questions…
Where do you live?
The Central Coast of California
When you're not designing, what do you do with your time?
Planning and decorating… I just bought a house with a separate office! Pinterest is my bestest friend.
What are 5 tidbits of trivia we might not know about you?
LOL! I have been doing this for so long and this question always comes up, so at this point there probably aren't 5 things people don't know about me yet… but if this is your fist time learning about me, then let's go with these…
—I am double-jointed and can do a weird pop thing with my thumb.
—My eyes are 2 different colors.
—I would never, ever wear yellow BUT I love using it in kits!
—When I grow up, I want to be a monster truck driver.
—When I laugh (which happens a lot) I do a pig snort which usually just leads to more uncontrollable laughter… which means I am NOT a good person to sneak around with being quiet, it just isn't possible!
Which of your products is your favorite?
Smart Cat and Plan With Me…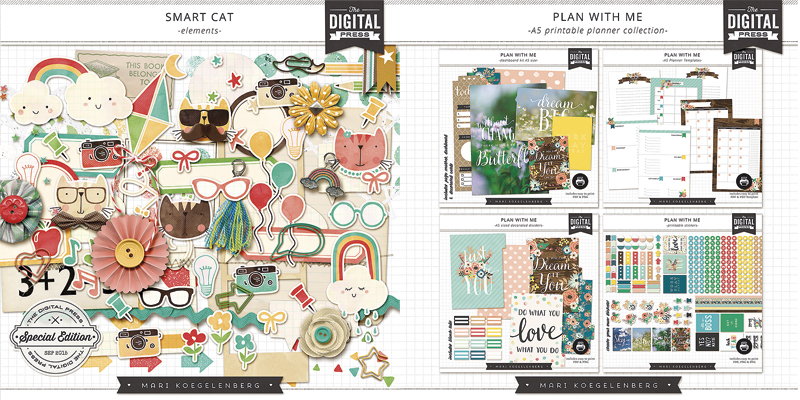 And now, here are a selection of pages and projects made with Mari's gorgeous products: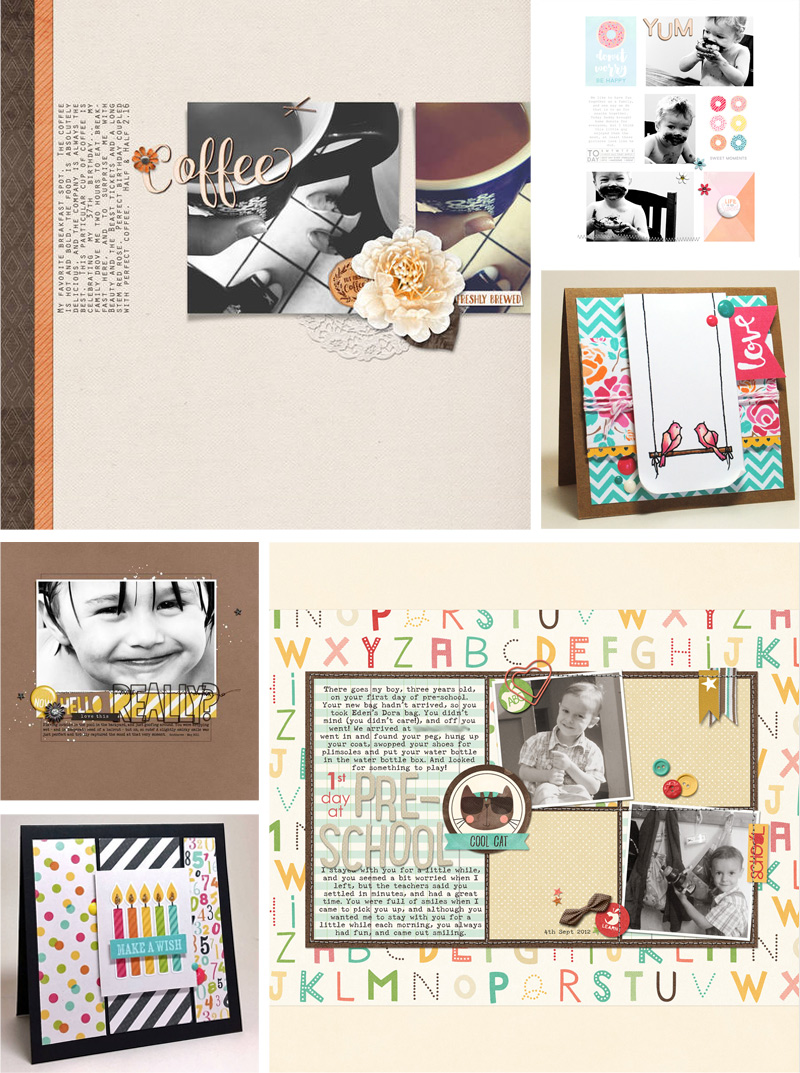 So there you have it, a little insider information about Mari Koegelenberg, and a peek at some of her gorgeous digital goodies! If you still need any more of a nudge to go and check out her store, then you are in luck — because Mari's store will be 30% OFF throughout all of this week, so this is the perfect moment to browse all her products, and grab yourself a bargain (the sale will end on Thursday 10/20 at 11:59pm ET). Happy Scrapping!
---

About the Author  Corrin is on the creative team here at The Digital Press. She is a fan of the Big Bang Theory and a lover of cozy pajamas. She lives in the currently-sunny but breezy South of England with her husband and 4 crazy kids, who regularly discover & plunder her secret chocolate stashes! She is still trying to get the house straight after moving 2 years ago. Who knows… maybe this will be the year she reaches the bottom of the laundry pile!