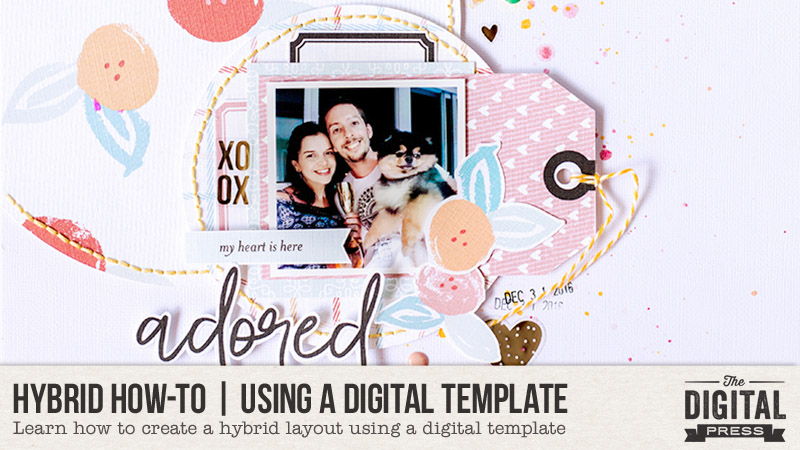 Hi everyone, It's Saturday and time for another edition of our Hybrid How-To series here on The Digital Press blog!  Today, I'm here to help show you how easy it is to create a hybrid page using a digital template.
I love working with paper and physical elements/stamps, but sometimes I also miss being able to change things and make adjustments like I can with my digital layouts… so hybrid projects are my favorite way to make pages. The best of both worlds! I also think digital kits are a fantastic way to stretch our crafty budgets; we can print and cut as many times as we like.
When I make a hybrid page, I like to use the digital templates I have in my stash… and let me tell you, it's really fun and easy!
For the layout I am making for today's tutorial, I used two different digital products — a template from Sahin Designs — January 2017 Layered template 1…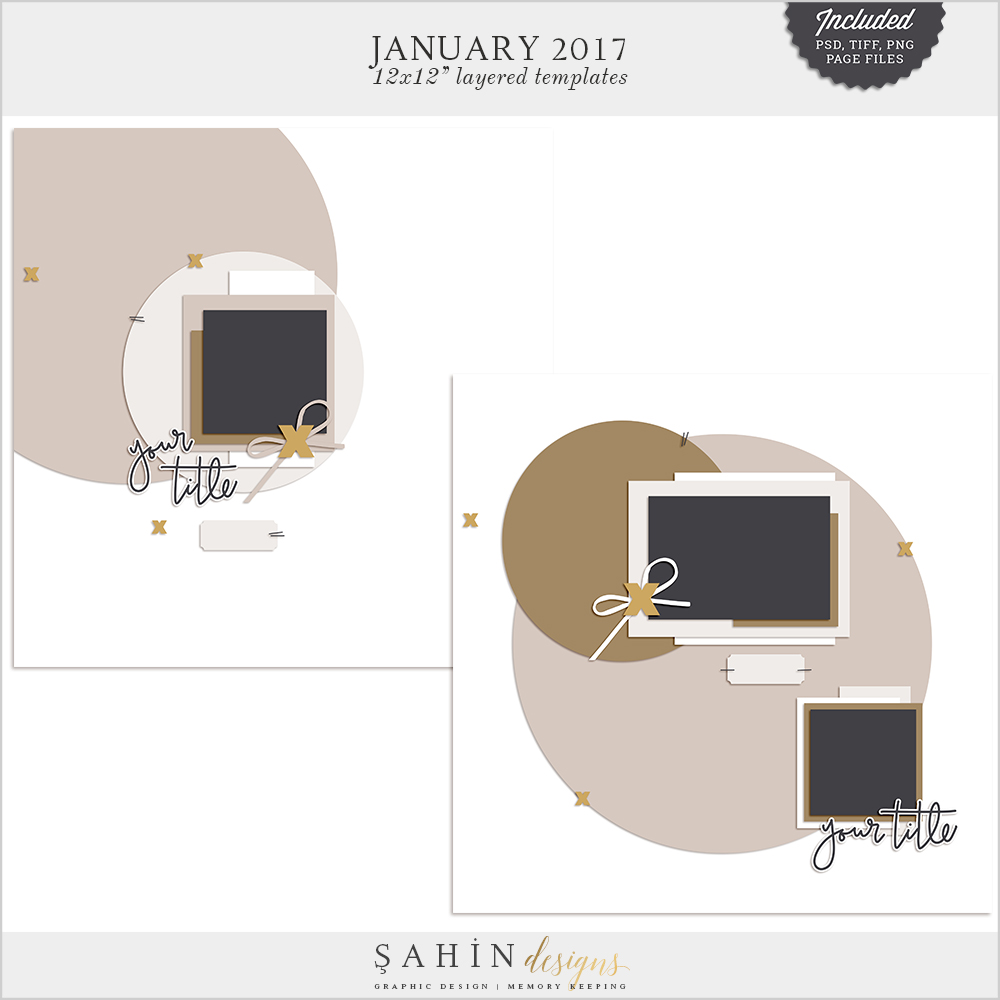 …as well as a digital kit by Little Lamm & Co. — Nonpareil Scrapbook Kit…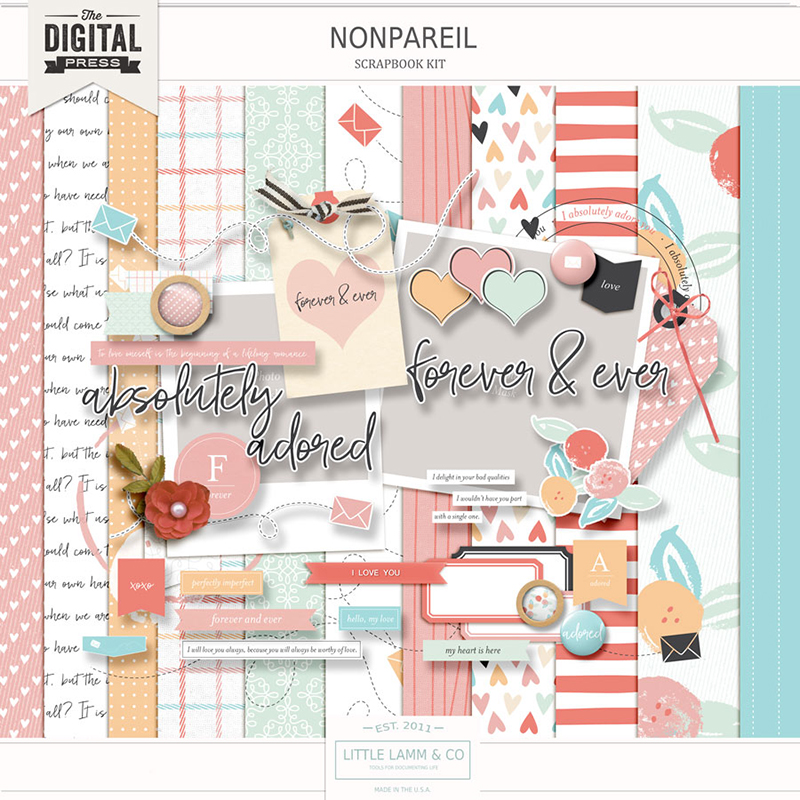 With Valentine's Day right around the corner, I'd like to celebrate my loves, so I'll be making a page about them.
I'll start out by creating my page in Photoshop, using my digital template and the digital items that I plan to print out. Here's a look at the template, before I begin working…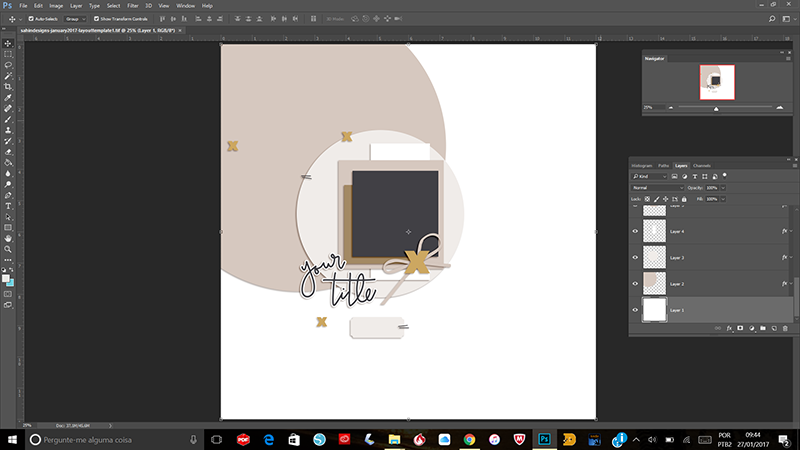 …and here's a look at the template once I've added my photo, digital papers, and embellishments…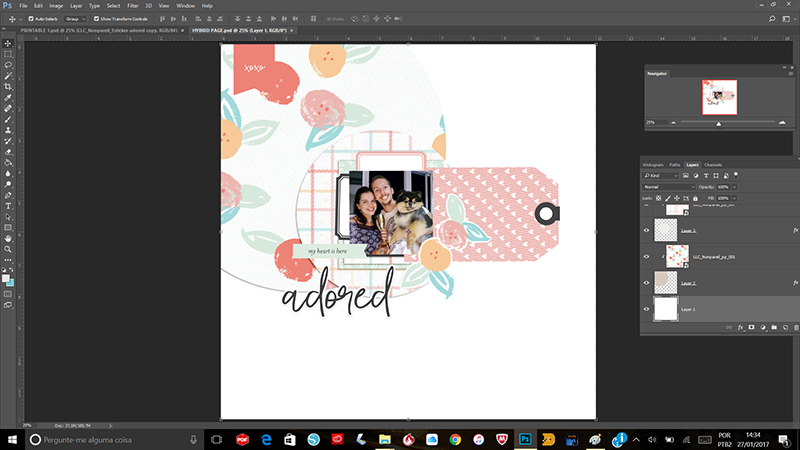 After I have all of my printable items sized the way I want, I separate each of the pieces (see image, below right) and save them all as a PNG file to print and fussy cut. Although I have a Silhouette Cameo, sometimes I simply fussy cut just because I love it!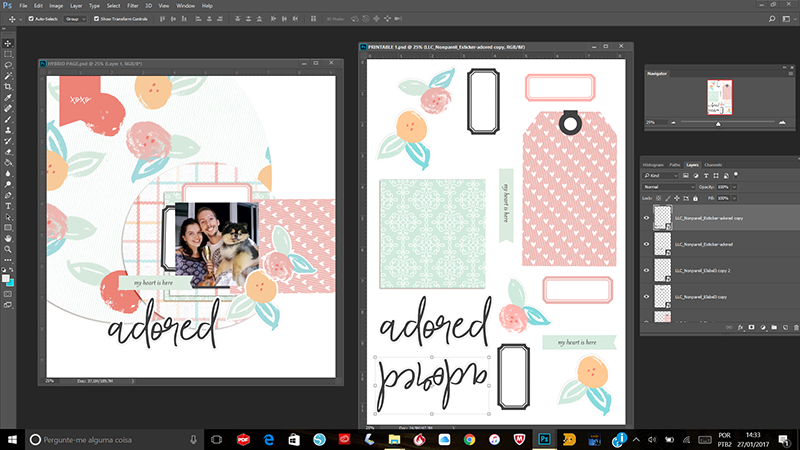 I also print out the papers for the larger circles… and these I actually cut with my Silhouette Cameo (see full printed papers in image, below right)…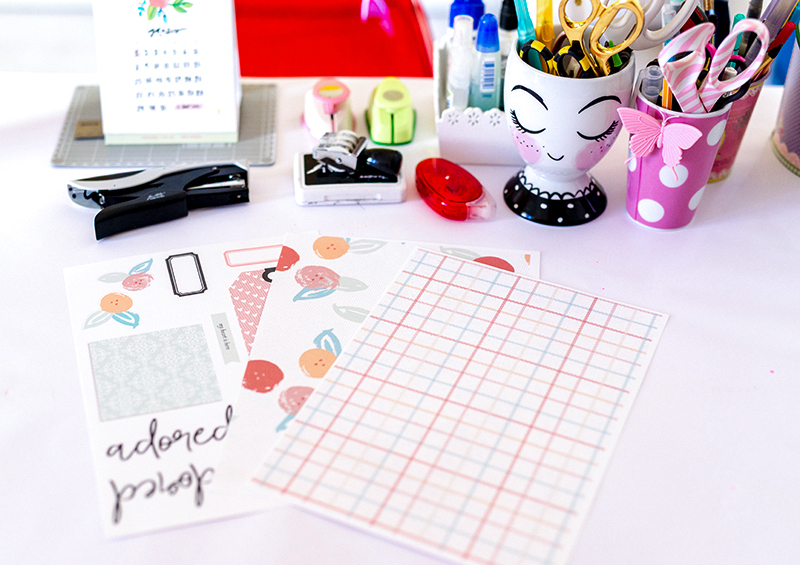 As you can see, I duplicated some elements. I do this often just because I want to have some cute stash ready to use.
Here are my pieces printed and cut…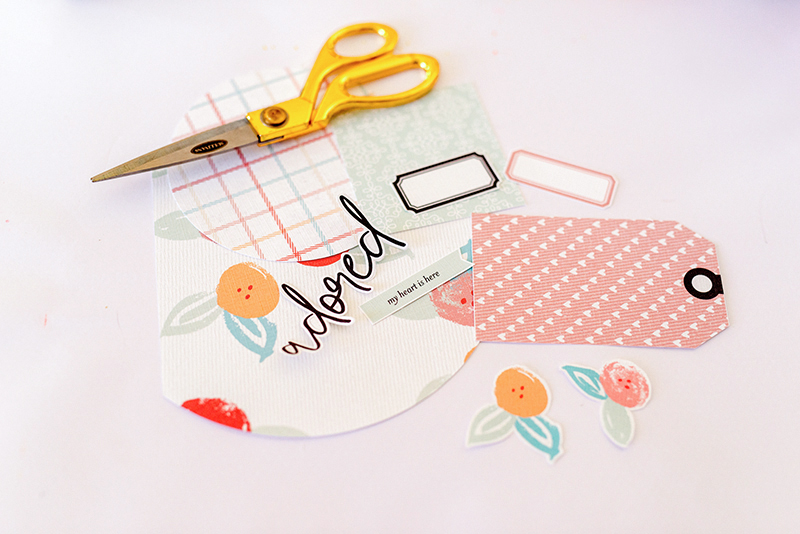 After I have all my pieces cut out, I just put them back together on a physical 12×12 page and then add my elements, stamps, hand-stitching, and some spray ink splatters, as shown here…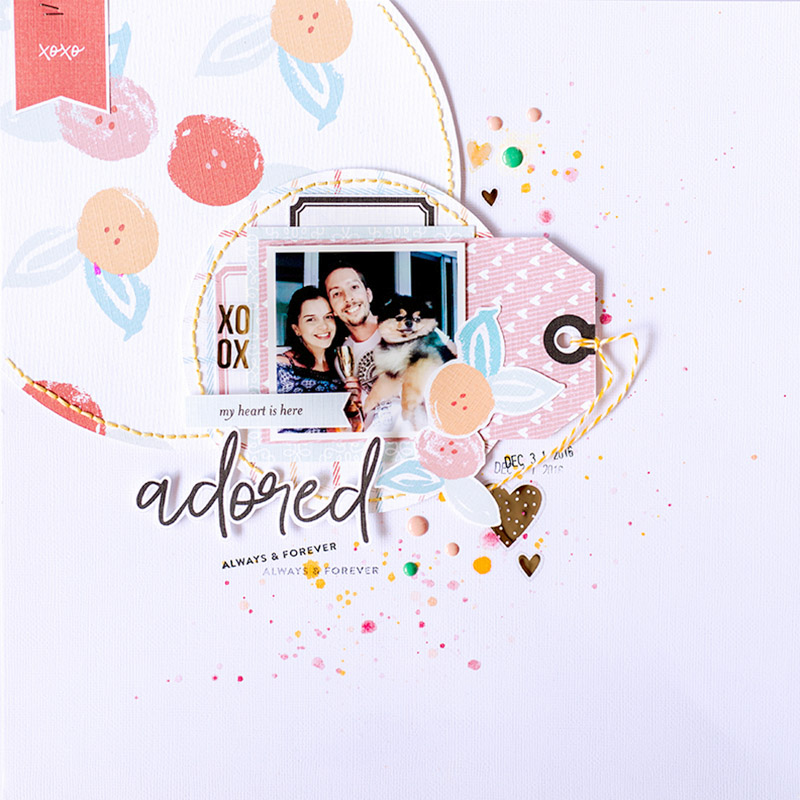 And there you have it! A beautiful hybrid page without all the guesswork or the need to re-print several times to get things right. 🙂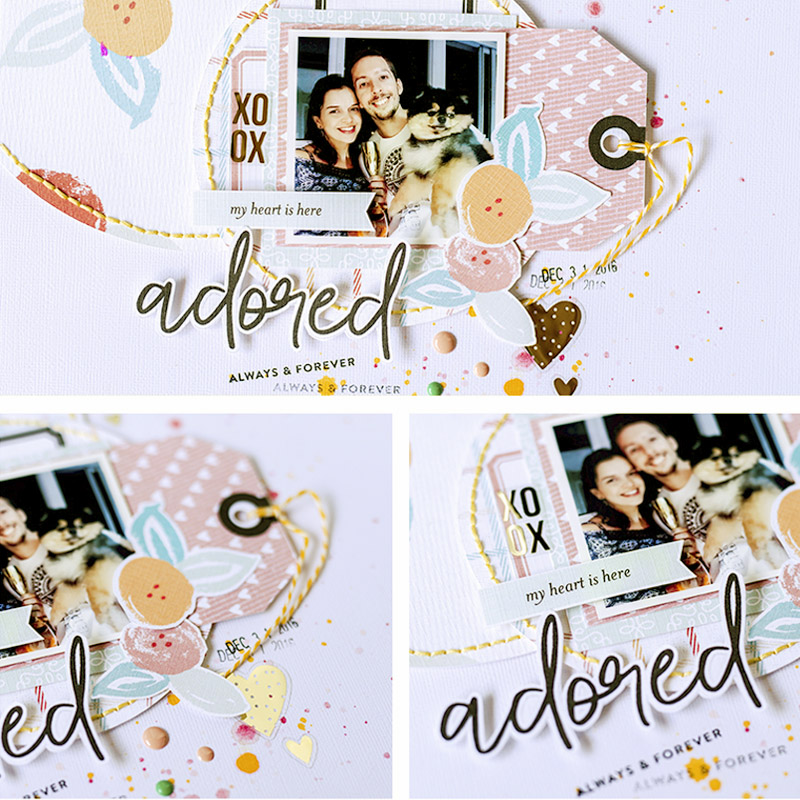 If you'd like to give this a try, too, don't forget that you can earn challenge points at TDP! Come visit the CROSSWORD SECTION in The Digital Press forum, and you'll find this month's Hybrid Challenge thread (for each month's Hybrid Challenge at TDP, you get to choose one of the month's "Hybrid How-To" tutorial posts from here on the blog and make your own version). If you choose to give today's project a try… all you have to do is make a hybrid page using some digital elements and papers, along with a digital template as your foundation for the composition of the page. You'll see how fun it is! Give it a shot, and share your final results with us! We can't wait to see what you come up with.
Have a great weekend you guys, and happy scrapping!
---

About the Author  Andrea Albuquerque is part of the Hybrid Creative Team here at Digital Press. Andrea has been a scrapper since 2010 and a photographer since 2012. Although she adores the flexibility and creativity of digital, she can't resist playing with paper, paint, and embellishments… so hybrid scrapping is the perfect medium for her! She lives in Brazil with her hubby.