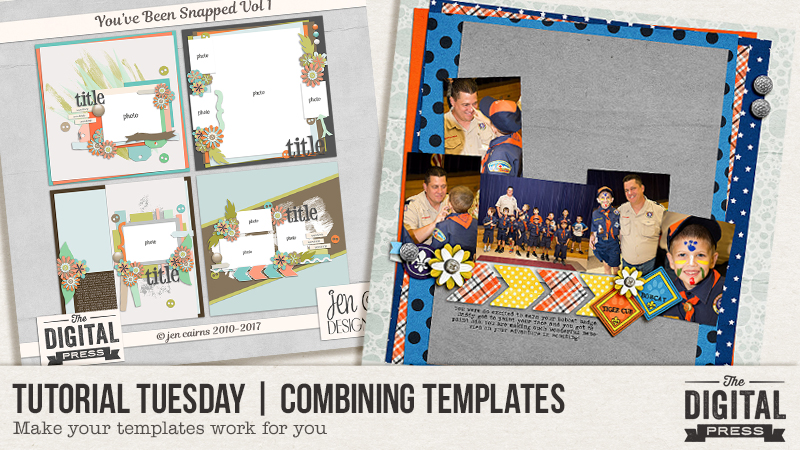 Do you ever struggle to find a template that's just right for the photos you're trying to scrap? If so, I have a quick tip for you today!
I love using templates to speed up my scrapping while also making layouts with a beautiful design. Sometimes, though, I can't find the perfect template to match my photos/topic. What's a scrapper to do, you ask? My solution: combine templates to create one that perfectly suits my images!
For the example I'm showing you today, I chose to work with a template set from our newest designer at The Digital Press — Jen C Designs' You've Been Snapped Vol 1. Here is a look at the original template set (before I made any alterations to any of the templates)…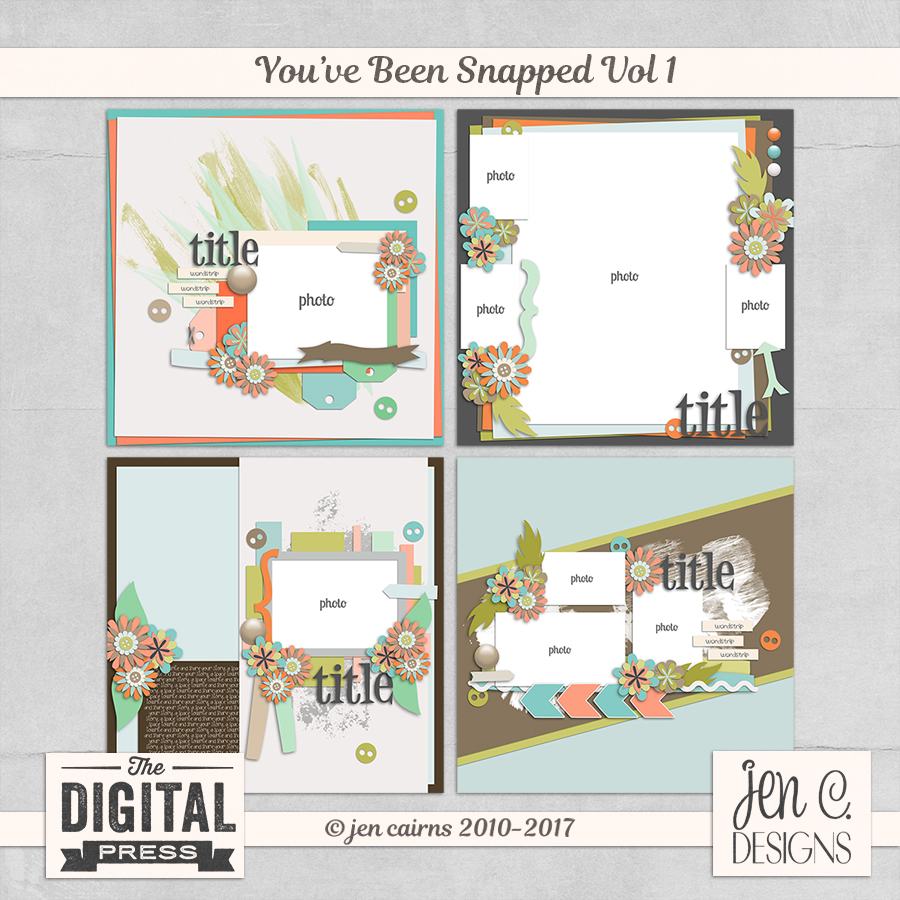 I love the layered paper background in the template shown at the top right… but I knew that I needed quite a few more photo spaces. I looked at the other templates in the set, and found the one at the bottom right, which featured three additional photo spots. I also liked the arrows on that second template!
To combine the two templates…
First, I opened one of the two templates (the one shown at top right, above) in Photoshop.
Next, I opened the second template (the one shown at bottom right, above)… and I selected all of the layers that I wanted to use and dragged them over into the first template.
After a few quick tweaks and a bit of re-sizing here and there… I had an all-new template that would work beautifully for my photos.
Here is a look at my resulting layout after combining the two templates…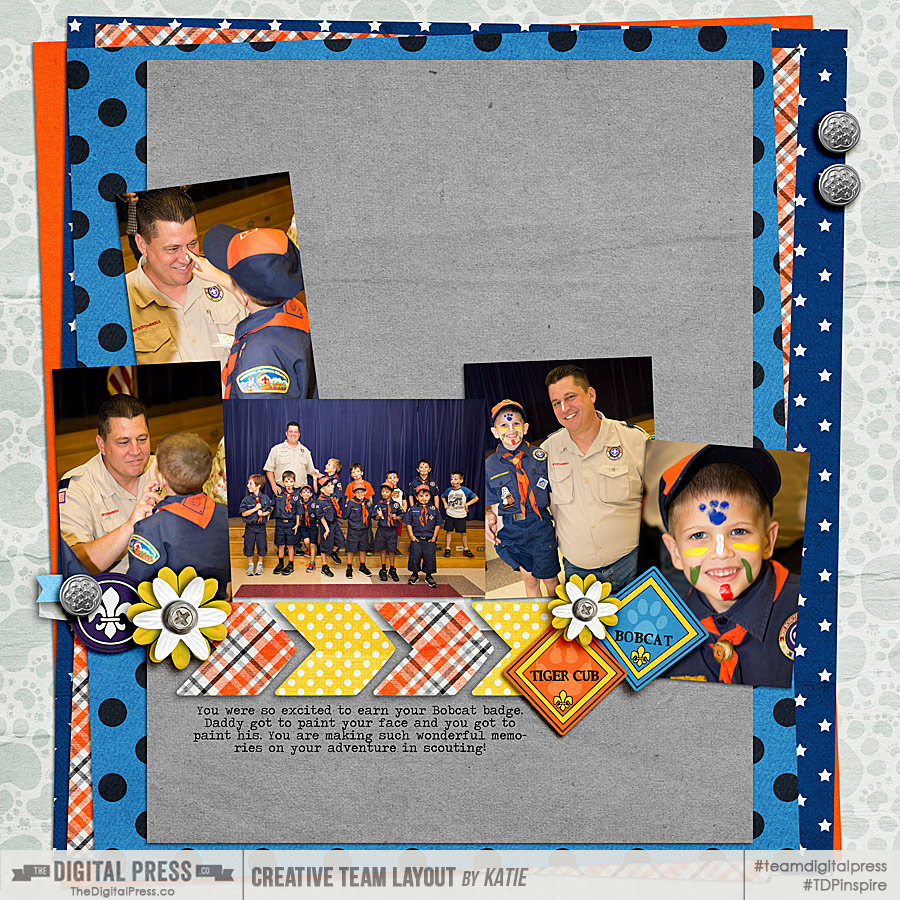 Once you give the idea of combining templates a try, I think you will see that the possibilities are endless! You'll never be stuck looking for the right template again… but you can still benefit from the ready-made aspects of using layered templates (paper layers, embellishment placement, page balance, etc.). It really stretches your template stash, too… as you can use each template as-is, and then combine them to create new options from the same set!
I hope you'll give combining templates a try… and if you do, I'd love to see your finished page! Load it up in the gallery at TDP, and leave me a link to it in the comments, below. 🙂
---

About the Author  Katie is a member of the creative team here at The Digital Press. She lives in Central Florida with her husband and their four sweet but crazy boys. When she's not dodging Nerf bullets or trying to dig out from under the never-ending pile of laundry, she enjoys photography, cooking, going to Disney World with her family, and, of course, digital scrapbooking.