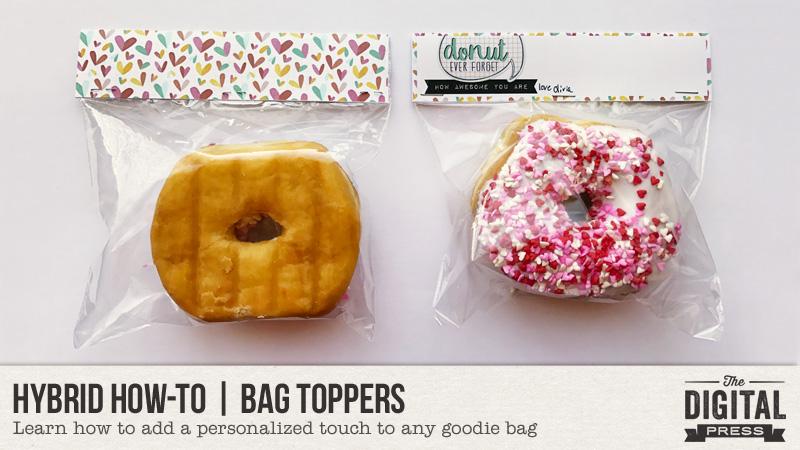 My daughter passed out donuts to her entire 5th grade class for Valentine's Day. She wanted to add a little card or something she could sign her name to, so I whipped up these bag toppers we could staple to ziplock bags. It was such a quick project… and I was thinking it would be just perfect for any party favor. Throw the candy/treats/toys into any size bag and add the personalized topper. Fun and simple!
The first thing I did was measure the width of the bag. I used regular old sandwich bags for the donuts… each of which measured about 6.5″ wide. I wanted the front of the design to be 1.5″ x 6.5″ — making the total dimension for each topper (front and back) 3″ x 6.5″.
To do this, I clipped patterned paper to a simple rectangular template I made (see image, below), and then I designed the front of the topper using digital elements from the same kit. I kept my design flat — so it ended up being a simple flat digital design that I could easily print off (i.e. no extra cutting or assembling of extra embellishments/layers). I thought it would be easier that way since I was making like 30 of them. 😉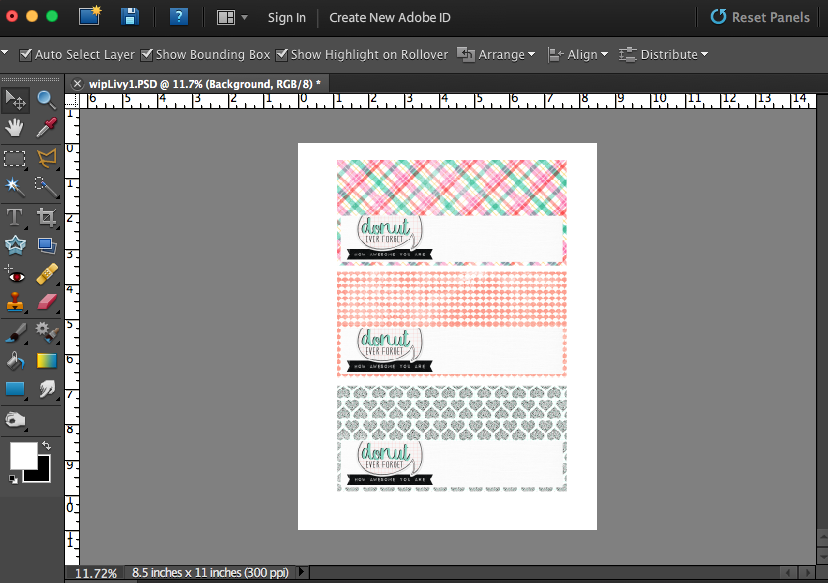 *PRO TIP* When creating your rectangular designs… make sure the "front" of the design stays on the bottom half of the template so it won't be folded over to the back once you attach them to the bags.
After creating the design in Photoshop… the next step is to print, cut, and fold each topper in half. I filled all my bags with donuts, sealed the bags, and then stapled the toppers onto the zippered portion of the bags…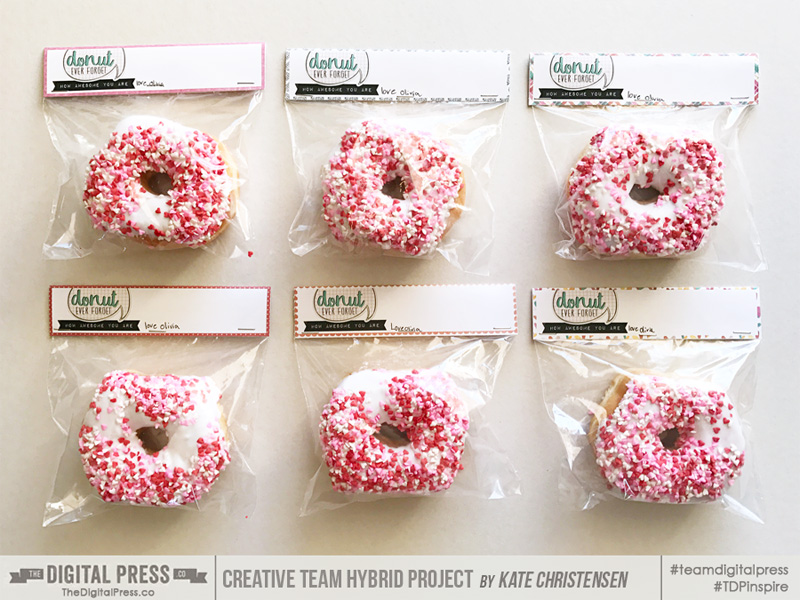 Here's a look at the back (left) and front (right) of one of my topper designs…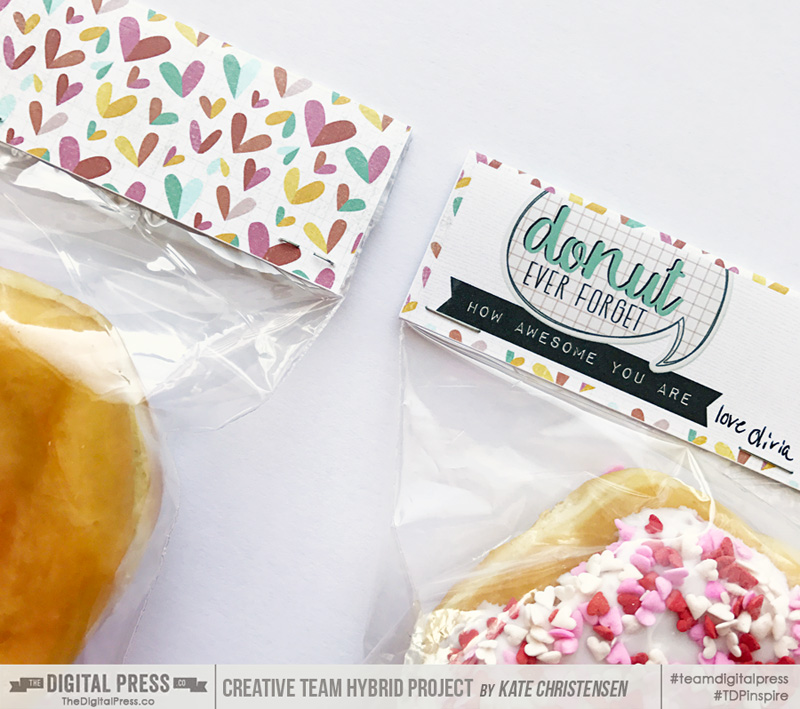 This project literally took me about an hour from designing the toppers in Photoshop to completing the finished project — with no fancy cutting machine required. I hope you'll give it a try!
---

 About the Author  Kate is on the hybrid team here at The Digital Press. She lives on the Utah/Colorado border with her husband, 5 kids, 10 chickens, and a dog named Gracie. She's a city-born girl who found she's really a country girl at heart. She can be found outside, barefoot, and probably in her garden.