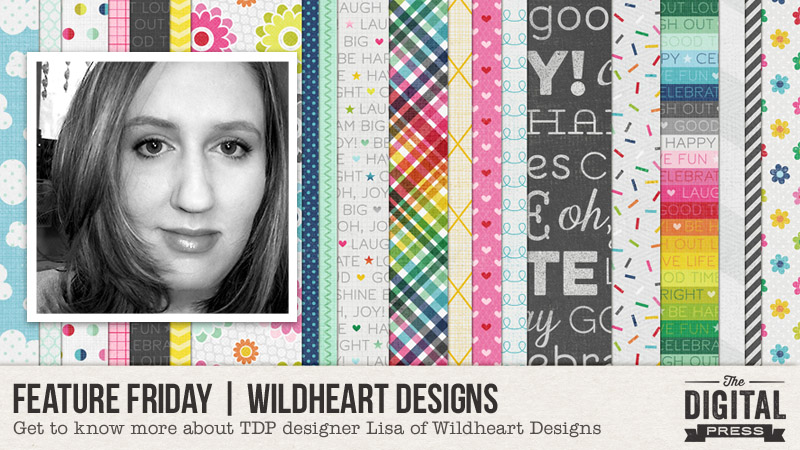 It's time for another edition of Feature Friday here at The Digital Press… and this week, I am excited to feature Lisa Sisneros of Wildheart Designs here on the blog! This is Lisa's second feature here on the blog (you can find her first feature from August 2016 HERE), and whereas last year we used our feature series to help you get to know some fun trivia about your favorite designers, this year we're using our designer feature series to give you a little peek into our designers' creative spaces and also some more insight into their creative processes.
With that in mind, check out Lisa's creative space… isn't it great?! I can definitely see how this space would be conducive to the creative flow…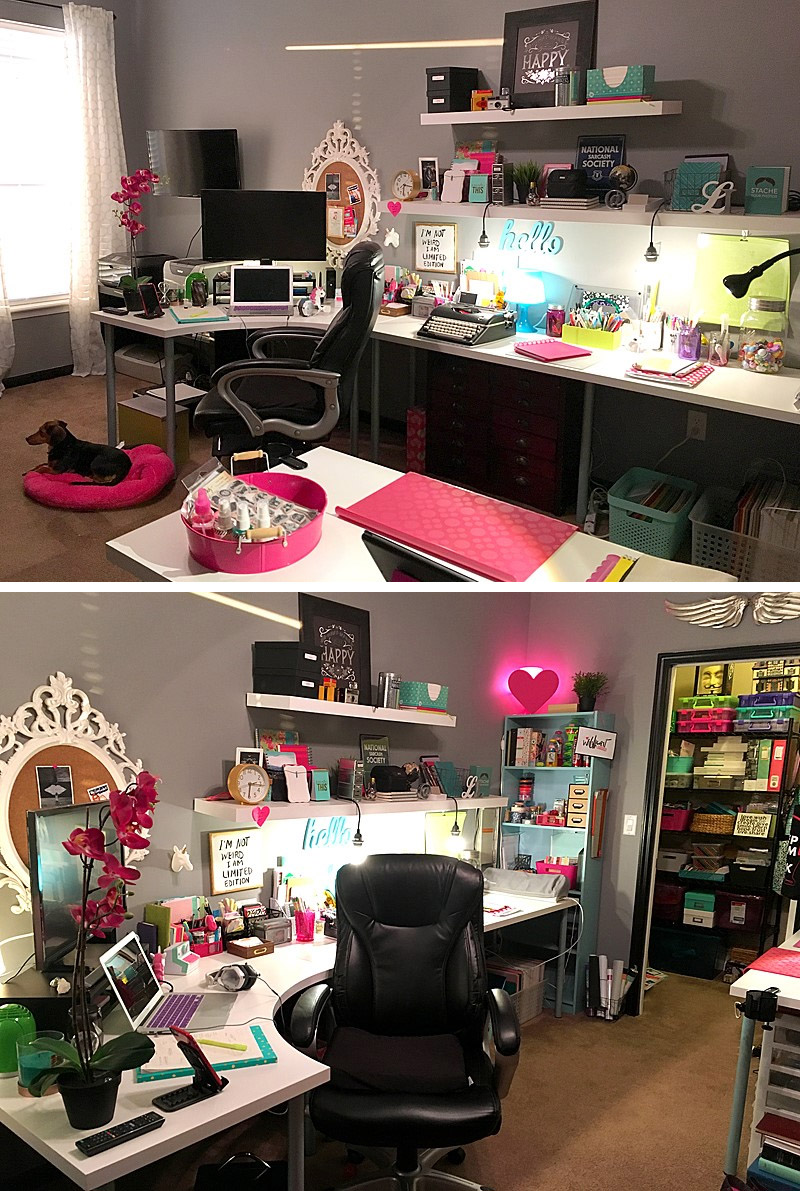 We also asked Lisa for a "Top 5" list related to things that define her at this point in her life, and this was what she came up with — the "Top 5 List of Things She Loves" (I'm sure we can all relate to most all of these! Her love of "hot pink anything" certainly speaks for itself in her creative space)…
Hot Pink anything
The Red Queen book series
Naps
Unicorns (still!)
As for Lisa's design style… she creates digital products that are "paper-realistic" in style, with lots of fun themed items and textured elements that are perfect for layering. Here is just a small sampling of what you will find in the Wildheart Designs shop at The Digital Press…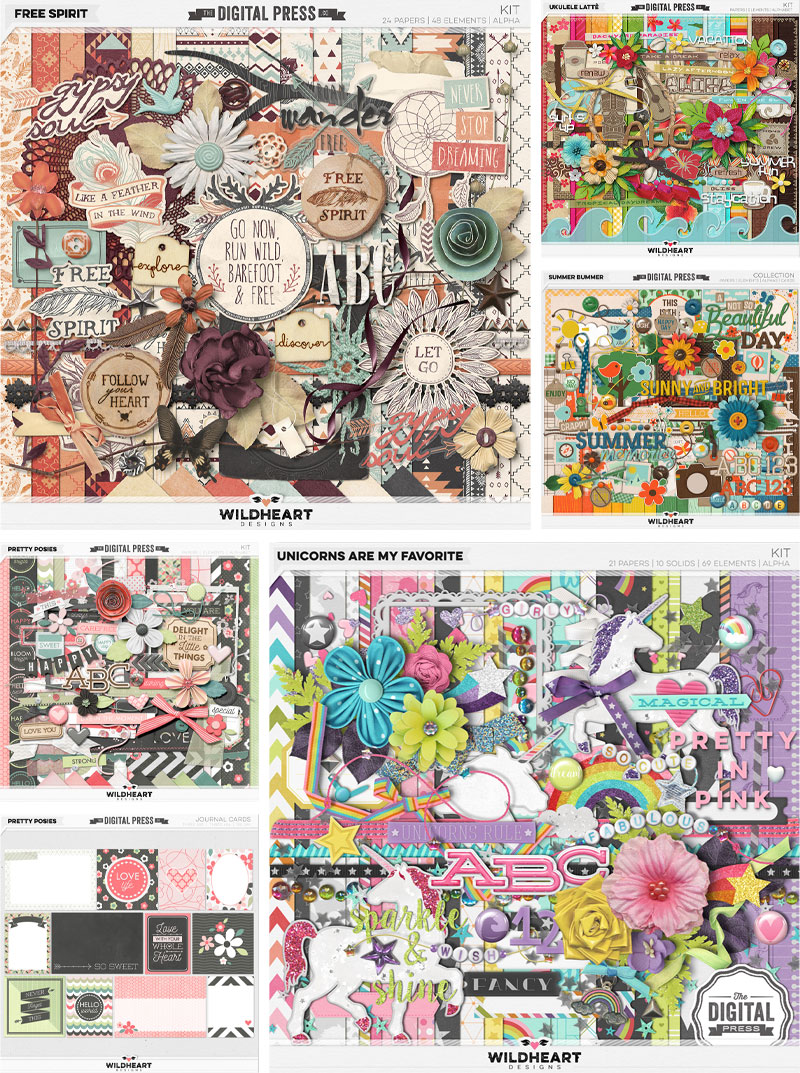 And here are just a handful of sample layouts using Lisa's designs, so you can get a peek at her fantastic designs in action…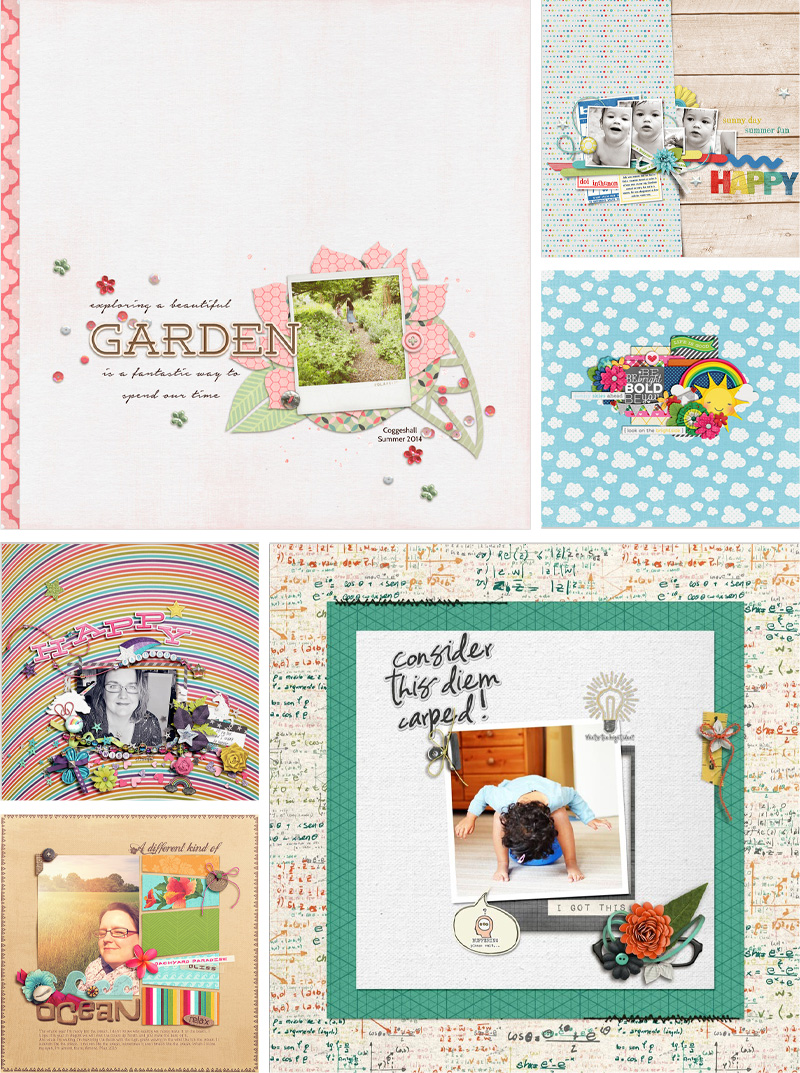 I hope you enjoyed getting to know a little bit more about Lisa (and looking into her fabulous creative space!), and I am sure that you will have no problem finding some new favorites in her shop at The Digital Press which will be 30% OFF all week long during her Feature week (the sale will end at 11:59 EST on Thursday 3/30)! Check your wishlist, and don't miss out on this great chance to clear it out at a discounted rate!
Additionally, this week only — you can snag Lisa's "Oh, Joy!" Kit for FREE with any $10+ purchase in the Wildheart Designs shop at The Digital Press (this offer also ends at 11:59pm ET on Thurs 3/30)…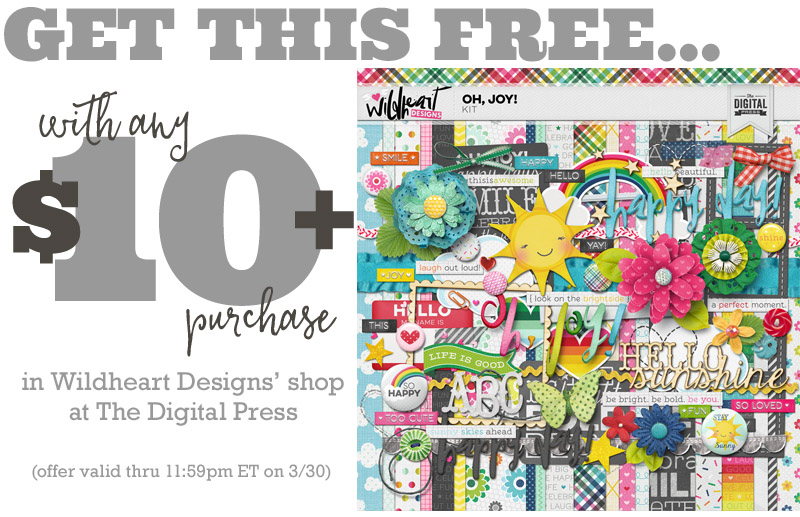 ---

About the author   Rae is a member of the creative team here at The Digital Press. She is a Mom of three daughters, grandmother to 2. She lives in west central Indiana with her hubby of almost 24 years and their youngest daughter. She is a digi-scrap addict and a bit of a computer software geek, having worked for several years as a software/IT administrator/architect. She loves any opportunity to travel with her hubby who travels most every week for work. Her family are definitely the loves of her life and she is loving life as a "MomMom" as her grandchildren lovingly refer to her.