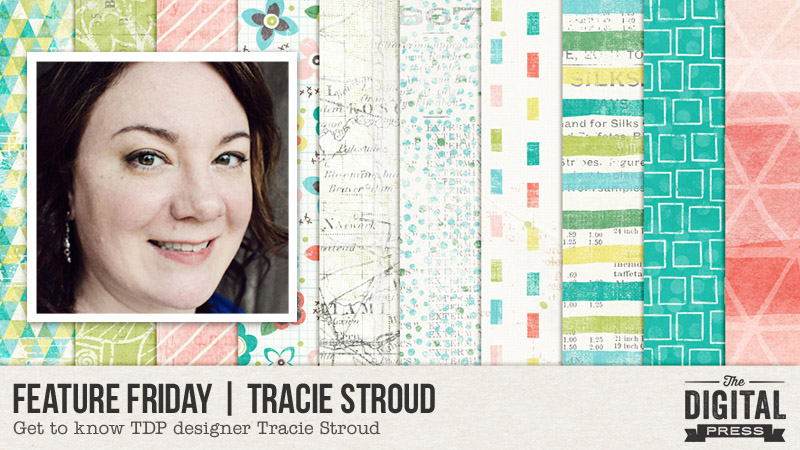 I'm super excited to introduce you to another one of our designers here at The Digital Press… Tracie Stroud. Tracie is a designer who has a unique style that is all her own. Working from a mixed media background, Tracie creates fun products that look like real-world papers and elements from an art journal. She's been designing for over eight years, and she loves the flexibility that digital offers — letting her incorporate her art into her designs. And the best part is that Tracie's designs let customers play and express themselves!
Here are some of my favorite products from Tracie's shop at The Digital Press…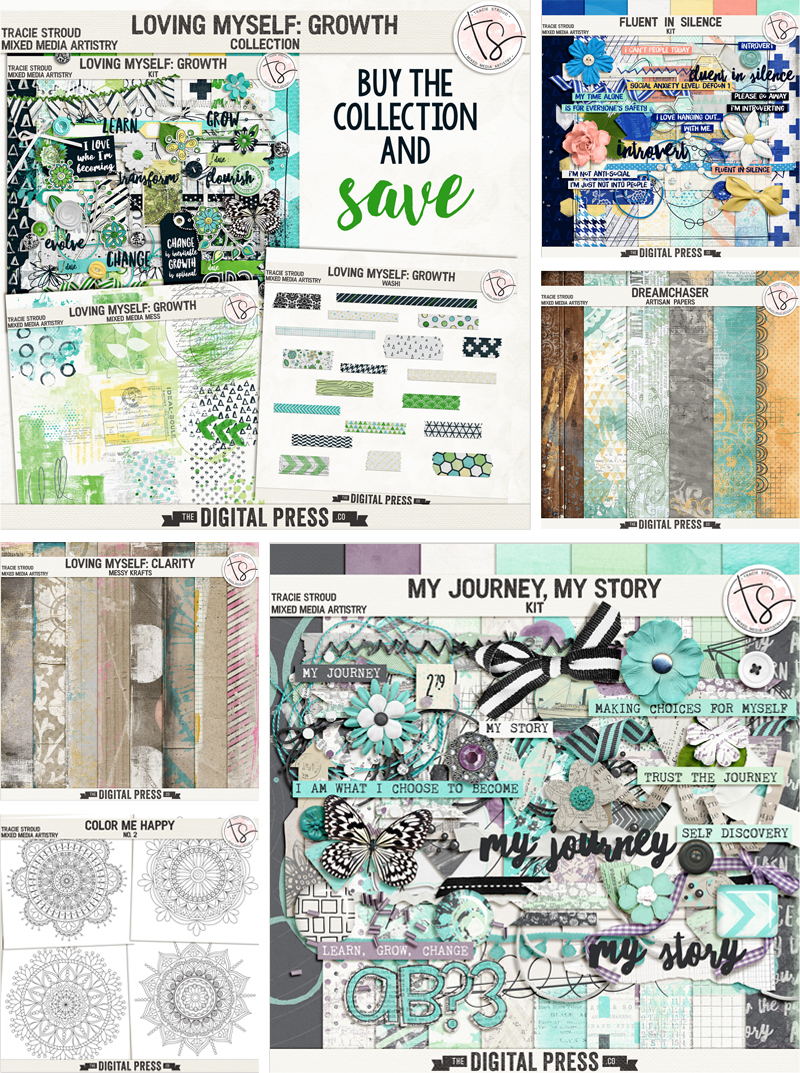 And now… to find out more about Tracie. I asked her a few questions, and here's what she had to say…
Where do you live?
Shreveport, Louisiana
When you're not designing, what do you do with your time?
I homeschool two of our kids, so that takes up pretty much all my non-designing time. I'm also very involved in my daughter's American Heritage Girls troop. I'm an avid reader and art journaler, so those are usually my first choice of "me" time. 🙂
What are 5 tidbits of trivia we might not know about you?
—I love to sing. I received lessons as a teenager and I was a worship leader in a couple of churches we've attended.
—Along the same lines, my sister is a professional opera singer.
—I have a degree in Elementary Education and Library Science and I taught in public school for several years before our daughter was born.
—Our middle child has moderate autism and we're vocal advocates for rights for kids and adults with disabilities.
—My daughter and I are learning Latin together this school year.
Which of your products is your favorite?
My favorite kit is Sorrow, although it was a difficult one to create. I designed it in the months following the very sudden passing of my Dad. Although it's a reminder of a difficult time, it's also been a blessing to receive messages from others who have gone through loss, telling me how the kit has helped them document their struggles with grief as well.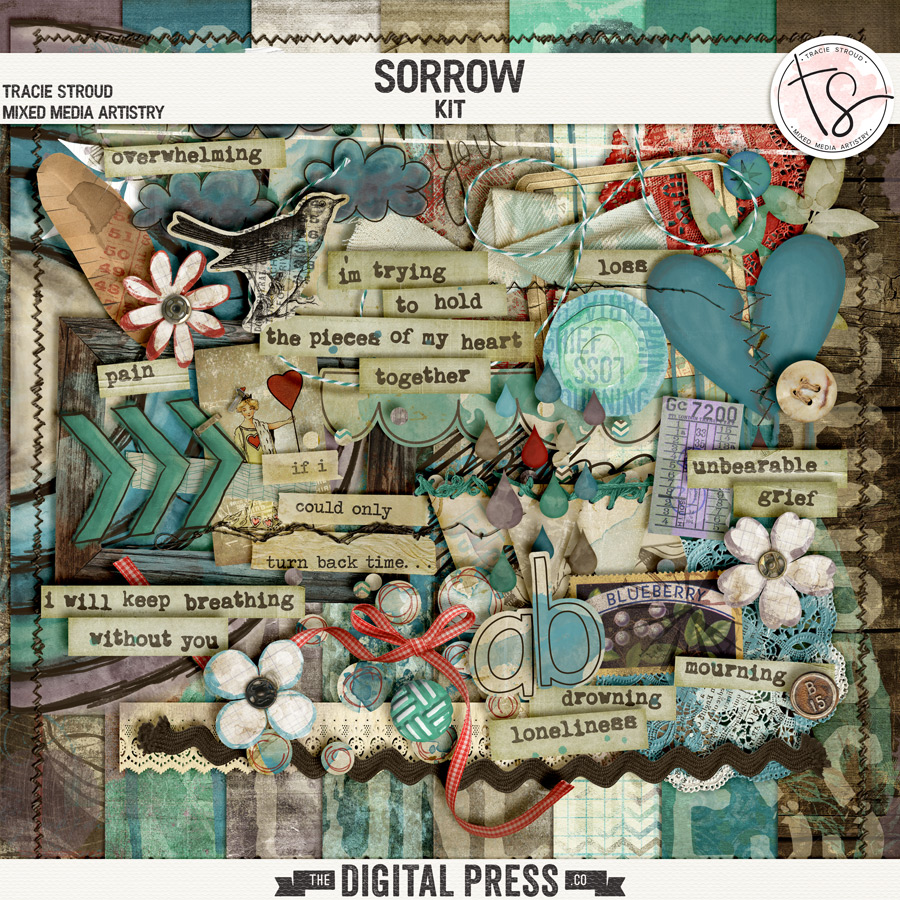 Here are some fabulous layouts featuring Tracie's gorgeous designs…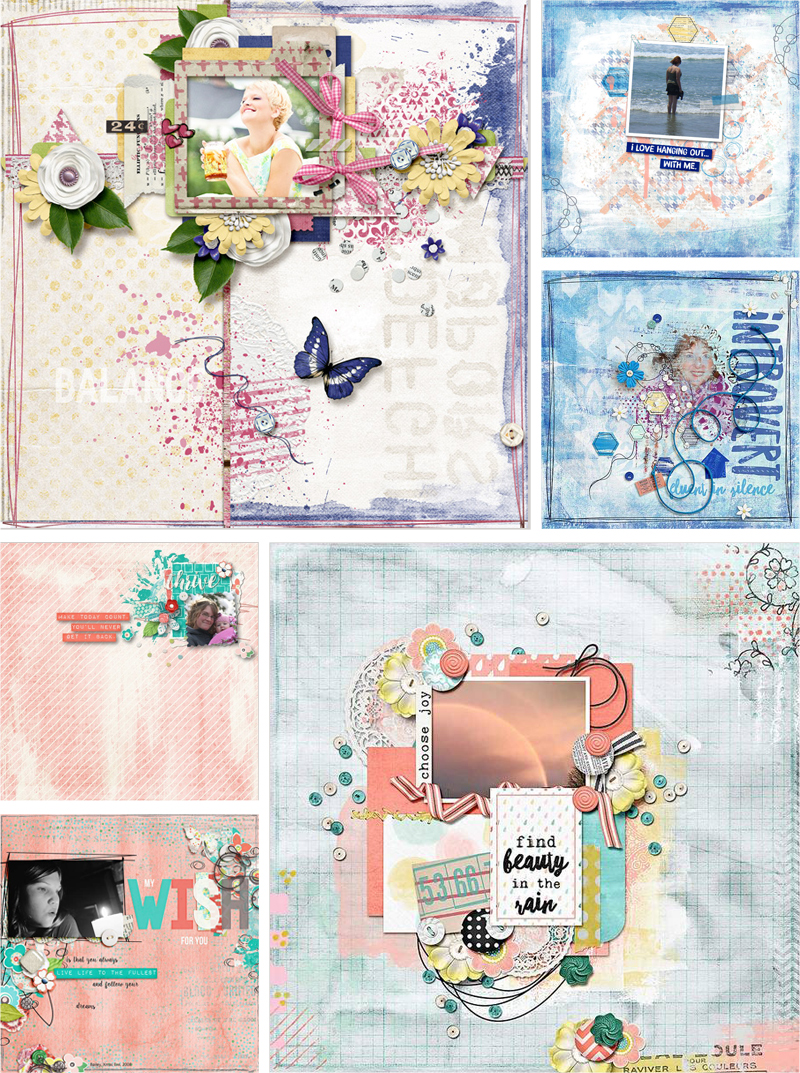 I hope you all can see why I love Tracie's products (and the pages that are created with them!). There are just so many options and different ways to express yourself creatively.
There are ton of great pages using Tracie's designs (check them out in the gallery here at TDP)! And while you're at it, run off to check out her shop, too, because all of Tracie's gorgeous products will be 30% OFF through the end of next Thursday night (sale will end at 11:59pm ET on Thurs 9/1)!
---

About the Author  Kimberlee is a lover not a fighter; a stay-at-home gran, a poet, and a lifelong learner. She grooves on saturated colors, Tuesday dance parties, optimism, glitter and sunshine. She colors outside the lines.  She is a dreamer. She is a collector of moments.  She is all about the story. She completed her MFA in Creative Writing and recently finished her M.Ed. in Instructional Design, but still can't figure out what she wants to be when she 'grows up.'