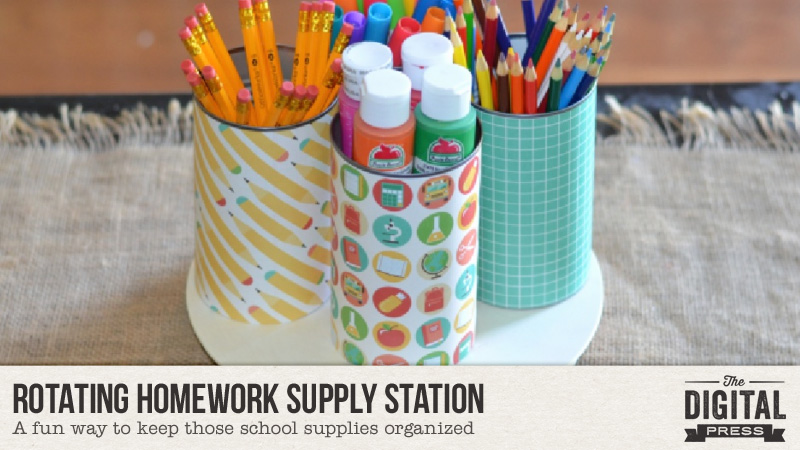 Today I'm here to help teach you how to make a super easy project — a rotating homework station. This is a great way to keep all those school supplies in one place! It's a really easy project, too… as we'll basically just turn a lazy susan into a turntable homework station, using our favorite school-themed digital scrapbook kit.
Supplies Needed:
turntable & wood top
4 soup cans (or similar; I used 26oz soup cans)
ribbon (optional)
magnets
scissors
school supplies
printer
card stock
digital papers (I used the following school-themed papers —  Star Student papers by Inside Pixels by Lisa Bell)…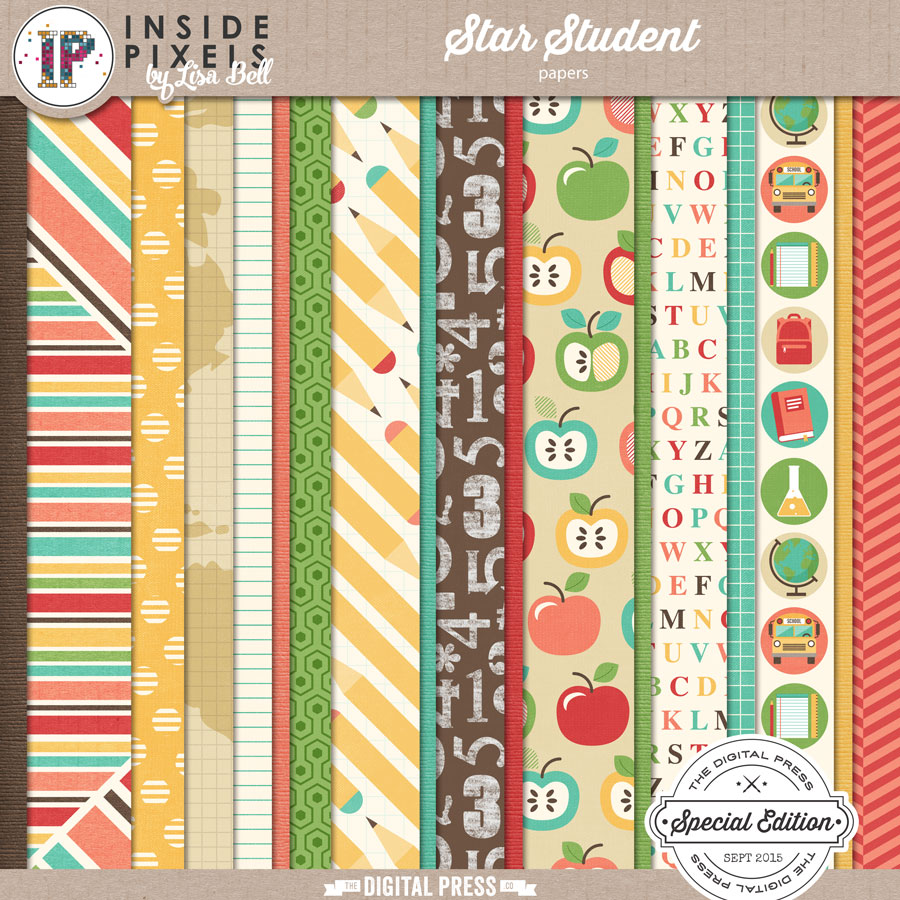 Here's a look at my supplies for this project. I chose to use 4 – 26oz soup containers; you could choose smaller cans and use one or two more, or you could even choose 3 larger cans… it's up to you!)…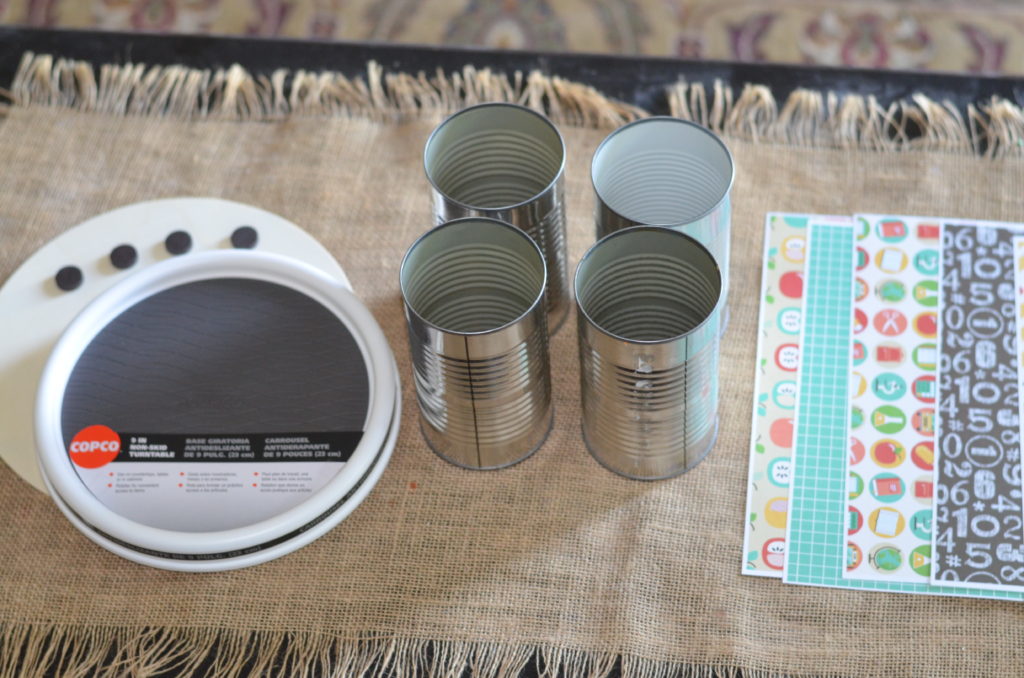 I purchased my 9″ turntable from Amazon. You can also find them at most kitchen supply stores. I wanted my platform to be a bit larger than the turntable, itself, so I added a 10″ round wooden top to my turntable.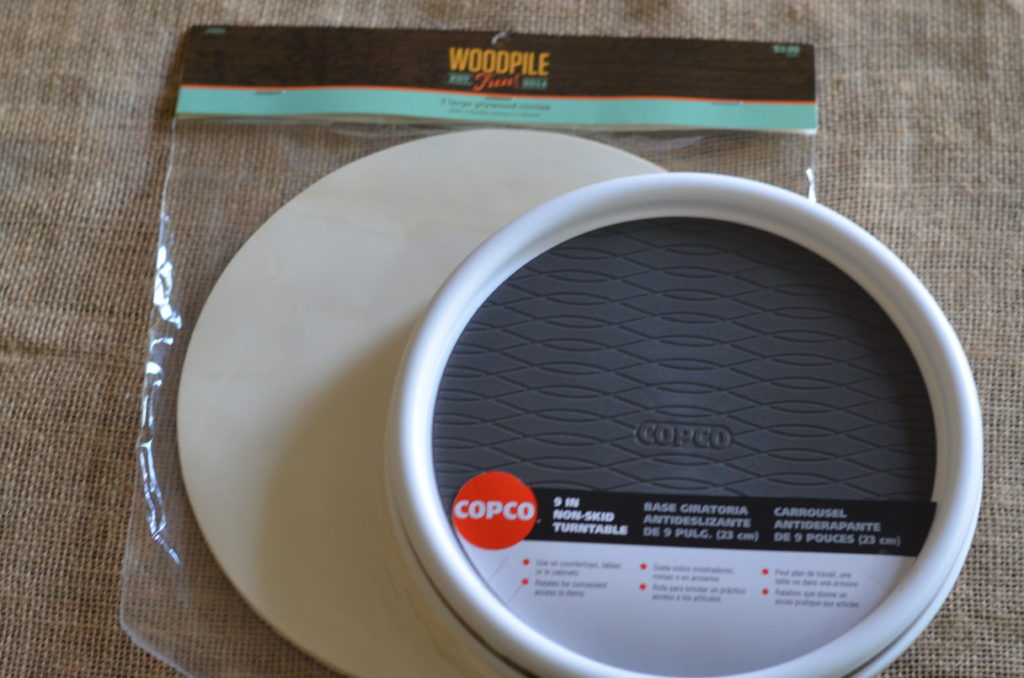 Once the platform was secured to the turntable, I glued magnets on the top in the places where my cans would be placed.
Next, I printed some of the fun Star Student papers onto my card stock, and then trimmed them to fit my cans.
*TIP* When attaching the papers to your cans, you can hot glue the seams… or even just use glue dots to adhere the papers straight to the cans. You can even add a ribbon around the top of the cans, if you wish, as decoration (I didn't).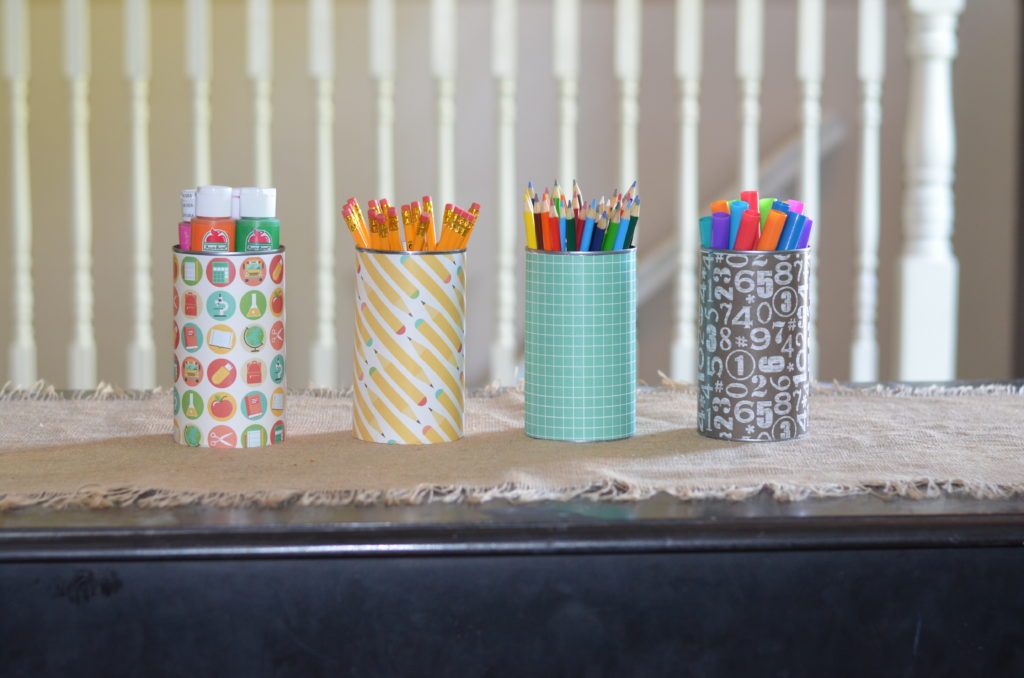 Once the paper was attached to my cans, I placed the cans on the top of the magnets to hold them in place — to keep them from tipping over when rotating the turntable.
After that, we're finally ready to fill the cans with our school supplies…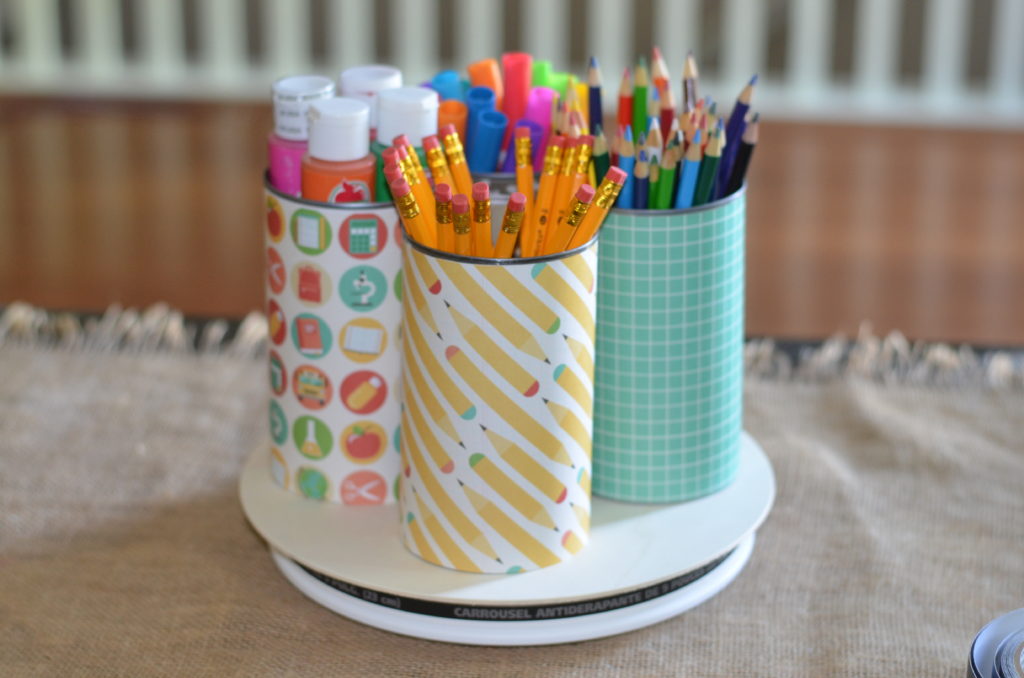 You can fill this with supplies for a teacher gift, use for a homeschool organization, college desk, craft area or anything else you can imagine!
If you have a central location where supplies are kept neat and tidy, it will be much more simple to finish your homework efficiently. Let me know if you give this a try… I'd love to see your results!
---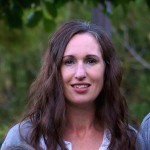 About the Author  Terresa is a mother to 5 beautiful children. She loves capturing memories with her digital camera and creating a visual family memory book to be enjoyed and treasured. She enjoys designing and creating personalized items for her home and children. Other interests are crafting and gardening, and you will often find her enjoying the outdoors and soaking in the beauty of nature.