Today we are featuring the lovely Sherry Ferguson as a part of our Feature Friday series, and I'm excited that we will all get to know more about her and her awesome designs.
Sherry's designs are very versatile, and fantastic to use when scrapping your photos and memories. Her designs are fun, funky, and colorful, and always include fun embellishments. I love her patterned papers (whether available separately, or within a larger kit/collection), as they are fresh and full of color! I love to work with her designs, as they almost always contain a lot of flowers, buttons, and word strips — completely perfect for my style of scrapping.
Here are a few of my favorite Sherry Ferguson designs…
We asked Sherry to answer a few questions so we could get to know her better… so let's see what we might not already have known about her!
Where do you live?
I live in North Texas, USA
When you're not designing, what do you do with your time?
When not designing… I'm usually cooking or baking for my daughter, who has severe food allergies.
What are 5 tidbits of trivia we might not know about you? 
— I have a degree in accounting
— I love country music
— I love burritos and eat them everyday
— I love swimming & water parks
— I never watch TV; only an occasional movie
Which of your products is your favorite?
I guess that depends on the time of year. County Fair is one of my all-time favorites, and perfect for this time of year. 🙂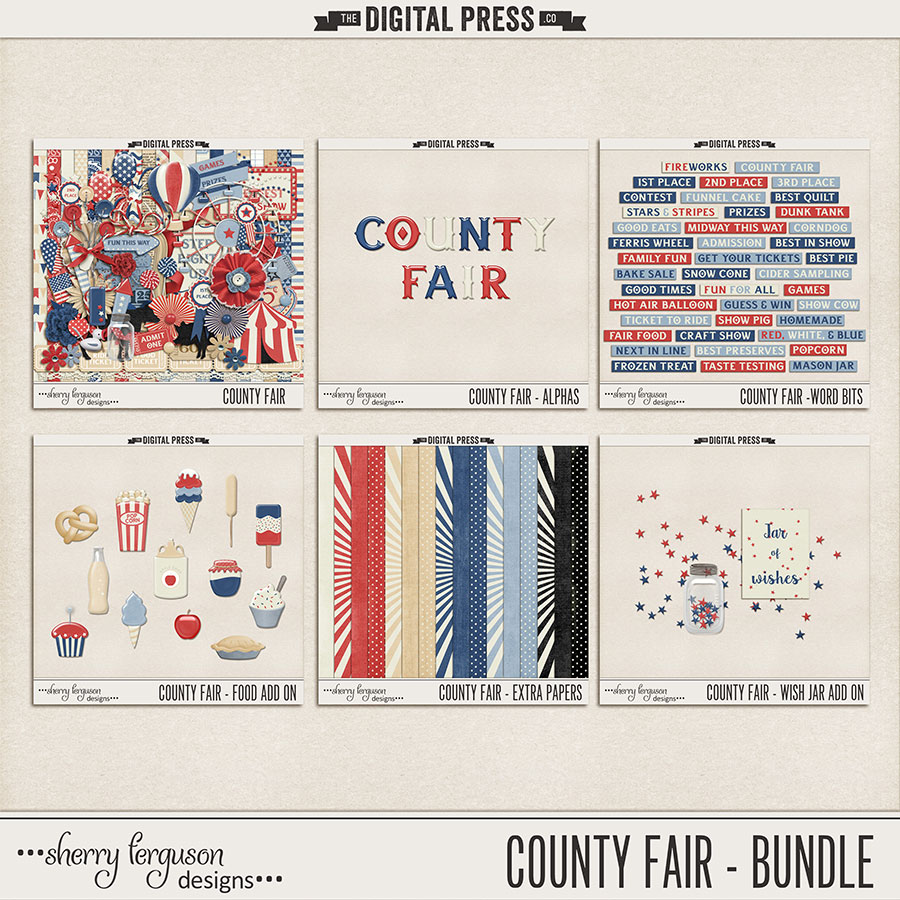 I really love to use Sherry's designs! They always make me want to create more and more pages. Here are just a few pages that I have done with her designs…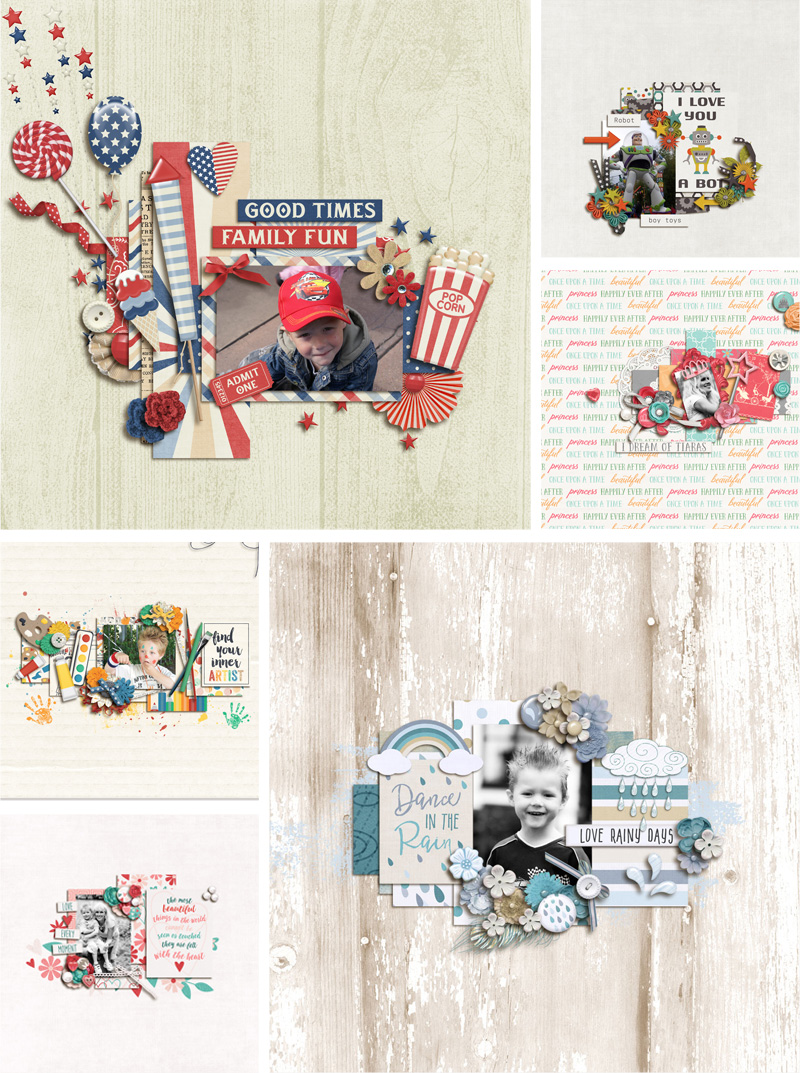 I hope you enjoyed our little tour through Sherry's designs, and that you are interested to see more of her work. If you haven't had a chance to take a look at her shop here at The Digital Press, I definitely recommend that you check it out! There will be a 30% OFF SALE IN HER SHOP all week long (sale will end at 11:59pm ET on Thurs 7/7)!
---

About the Author  Miranda is mom of two teenage boys, aged 13 and 15 years old, and is also a fur-mummy for her 3 Bernese Mountain Dogs. She lives in the South of the Netherlands, close to the beach where she loves to walk with her dogs. In real life she is HSE-responsible for few companies in the construction industry. She loves to read Danielle Steel novels, long walks at the beach and she loves Italy; and has been digiscrap-addicted since 2007.