Hiya friends, and welcome to another edition of our Feature Friday series here on The Digital Press blog! I really enjoy doing these posts because I get a chance to get to know our designers outside of the digital design world, and it is always so fun to learn about the person behind the gorgeous designs that we sell at TDP!
This week, our featured designer is Rachel of Rachel Etrog Designs. Rachel lives in Israel, and this is her first feature here on the blog (she joined The Digital Press earlier this year as a one of our resident designers). We're so excited to get to know her better this week!
In order to learn more about her, we asked her to share 5 Things We Might Not Already Know About Her…
I have a degree in architecture and interior design, and I worked for about 10 years in the profession until I changed to graphic design, which is my greatest love.
I served in the army for two years after I finished high school. Here in Israel, boys and girls are obligated to serve in the army after high school.
I've been vegan for almost 3 years.
I'm a spiritual therapist. I help and guide people to understand who they really are by meditating and emotional processes.
I'm a huge Depeche Mode fan, I even have the signature of singer Dave Gahan, who signed on my hand as a tattoo!
Um, I think we might be related somehow… because I am totally listening to Depeche Mode while writing this!
If you have not had a chance yet to look through the Rachel Etrog Designs shop at TDP… you really should!  There are so many gorgeous kits to choose from!  I really love the bold beautiful colors she uses and the fun elements!  I just want it all!
Here are a few of my favorite products from Rachel's shop (and let me tell you, it was really hard to choose!)…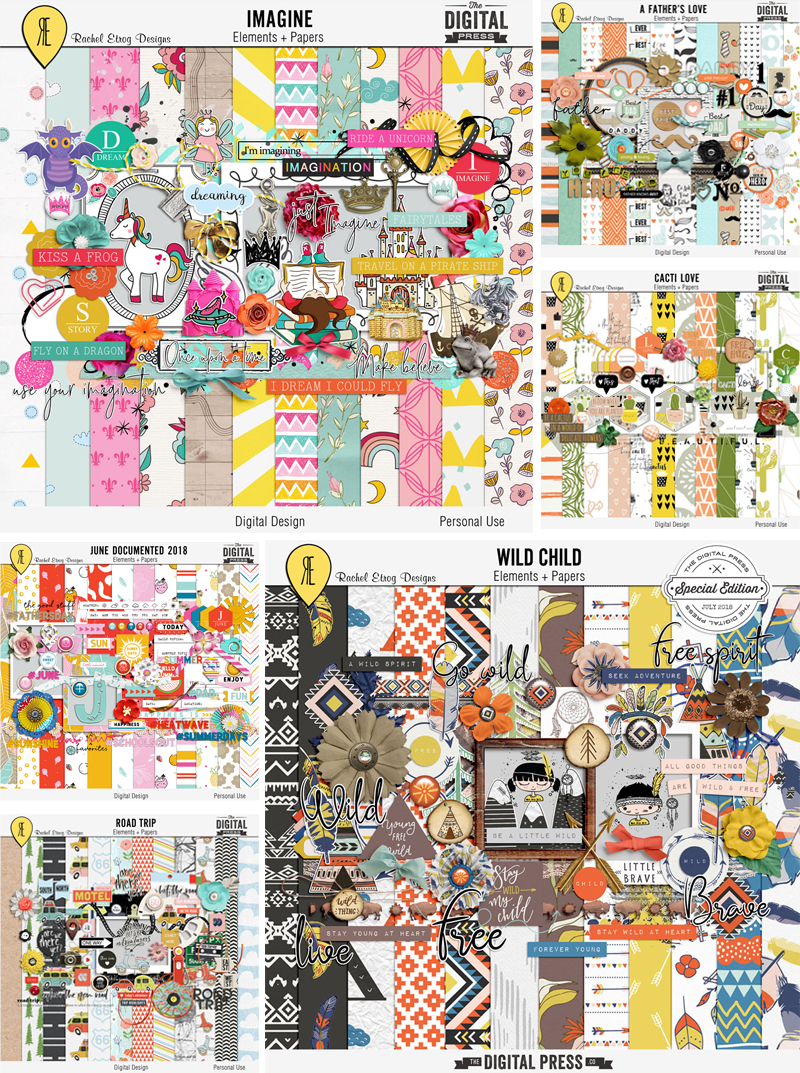 Additionally, I also want to share with you some gorgeous sample project pages using Rachel's fun products, which I found in the gallery at TDP…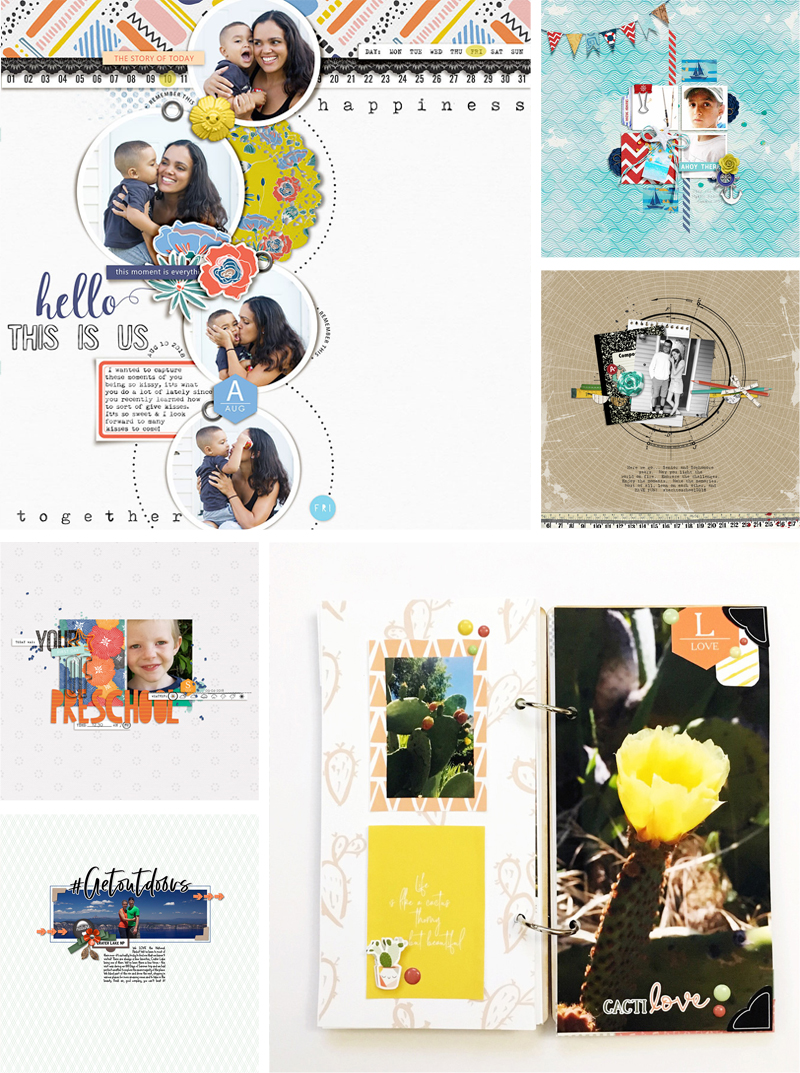 Those projects are so much fun — and her products work so nicely for just about any type of memory keeper, don't you agree?!
–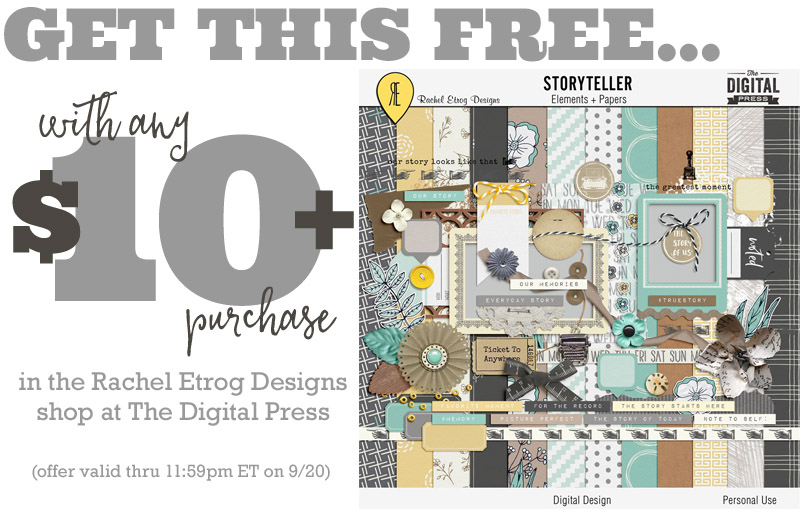 I am so glad you joined me in learning about Rachel for her very first Feature Friday here at TDP, and I hope that you are just as excited about her gorgeous designs as I am! If so, I have good news… because during her upcoming Feature Week here at The Digital Press, Rachel's entire shop will be marked down 30% OFF all week long (the sale will end at 11:59pm ET on Thurs 9/20). Don't miss it!
And that's not all! Rachel also has a special Free-with-Purchase offer for you this week, as well! Don't miss out on this opportunity to stock up on your favorite products from Rachel's shop at TDP, and you can also get this fantastic (and brand-new! just released today!) full kit — Storyteller — for FREE with any $10+ purchase in her shop (this week only, though… because again, this offer ends at 11:59pm ET on 9/20).
---

Erin is an artsy crafty kind of girl who is currently dabbling in far too many things, but is working hard to enjoy every moment of it, while avoiding the rain, which is difficult due to living in the land of many rains. She is slowly learning to use her smart phone to capture all the fun little bits of life that would otherwise go unremembered in the busy craziness that is raising a family!