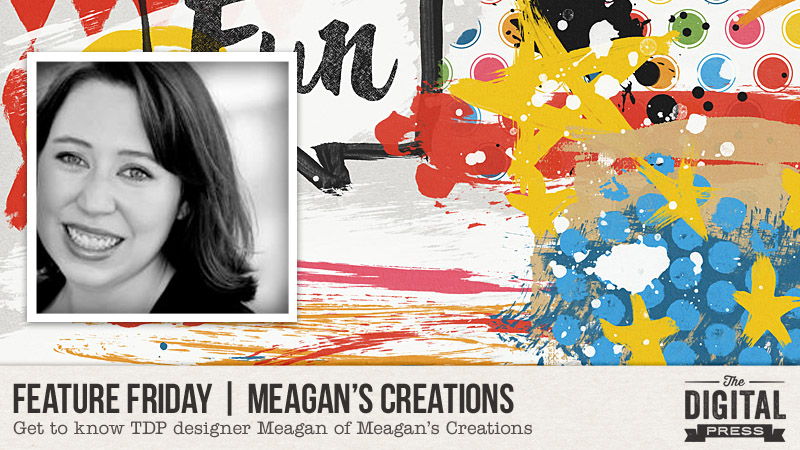 We're back with another edition of Feature Friday… and this week, it's all about Meagan of Meagan's Creations.
Meagan's style is bold, colorful, and versatile. She puts together awesome collections… jam-packed with embellishments, papers, alphas, clusters, word art, journaling cards, and more — all of which have a wonderful color scheme and can be used on multiple projects or even full albums! She also designs great templates with tons of layers that create wonderful movement.
Here is a sampling of the different types of things Meagan creates. You'll see that she offers a wide range of wonderful products that contain all different types of embellishments and extra goodies…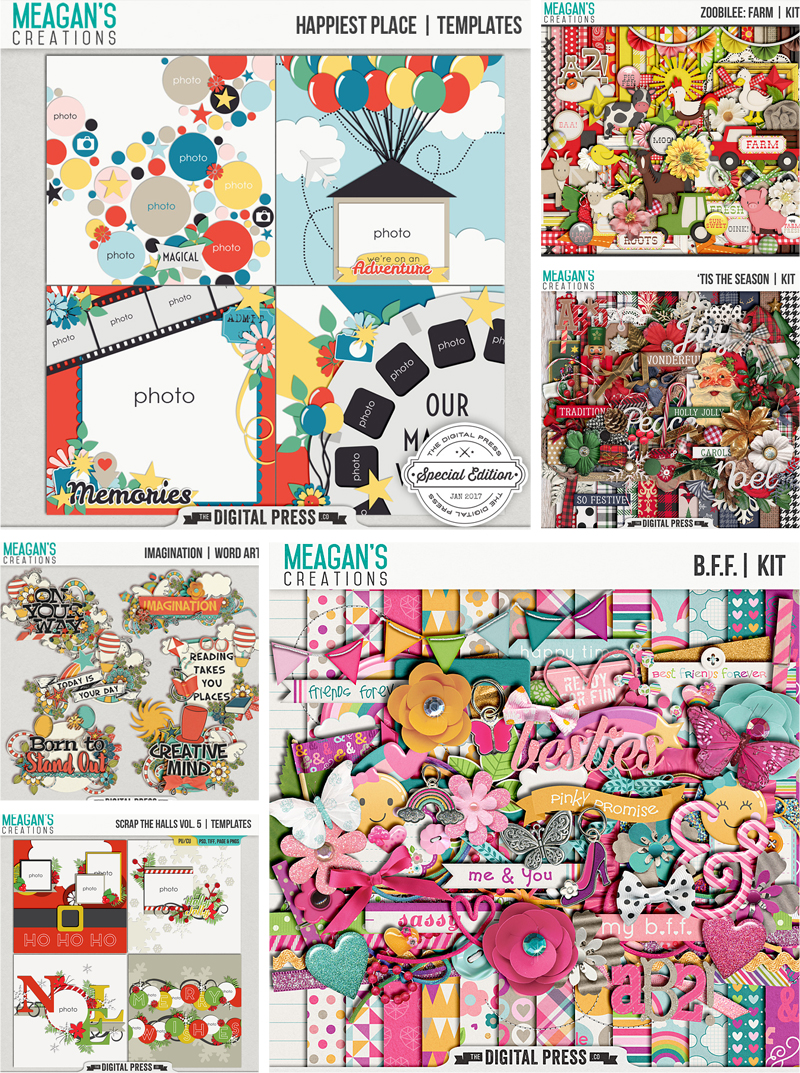 And since Meagan is one of our newest designers, I was excited to ask her a few questions to get to know her better.
Where do you live?
I live in Houston, TX, USA.
When you're not designing, what do you do with your time?
When I'm not designing, I'm playing board games with my family, cooking, baking, reading, watching a favorite show (not a whole lot and actually
usually while also designing!), or sleeping!
What are 5 tidbits of trivia we might not know about you?
—I was born in Berlin, Germany. Since the time that my family moved back to the States (when I was almost 2), I've never been back outside of the United
States again, ever.
—I have a Bachelor's degree in Math Education with an Art Education minor.
—I also work part-time for an online tutoring company.
—I got married kinda young (19 years old!), but he's still my best friend and favorite person in the world!
—I actually don't like to drink milk with my cookies. I prefer water. Weird, I know!
Which of your products is your favorite?
Picking my favorite product is very tough! I'll say Renaissance because this was a very personal choice for me. I have fond memories of my mother making us dresses to wear to a Renaissance festival and seeing everyone dressed up. I went again with my family a couple of years ago and it was a blast. I also made an add-on that is "Lord of The Rings"-inspired (it is one of my favorite movie series)…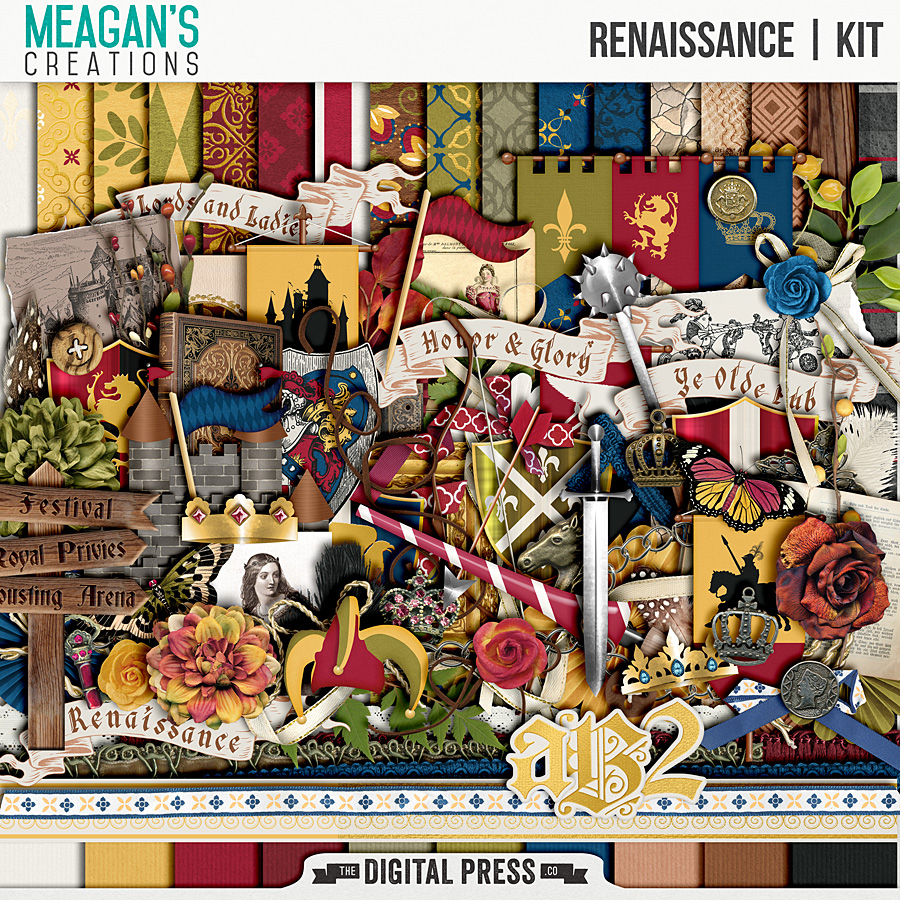 And as an extra-special treat 😉 — here is an awesome layout from Meagan, herself, using her favorite kit…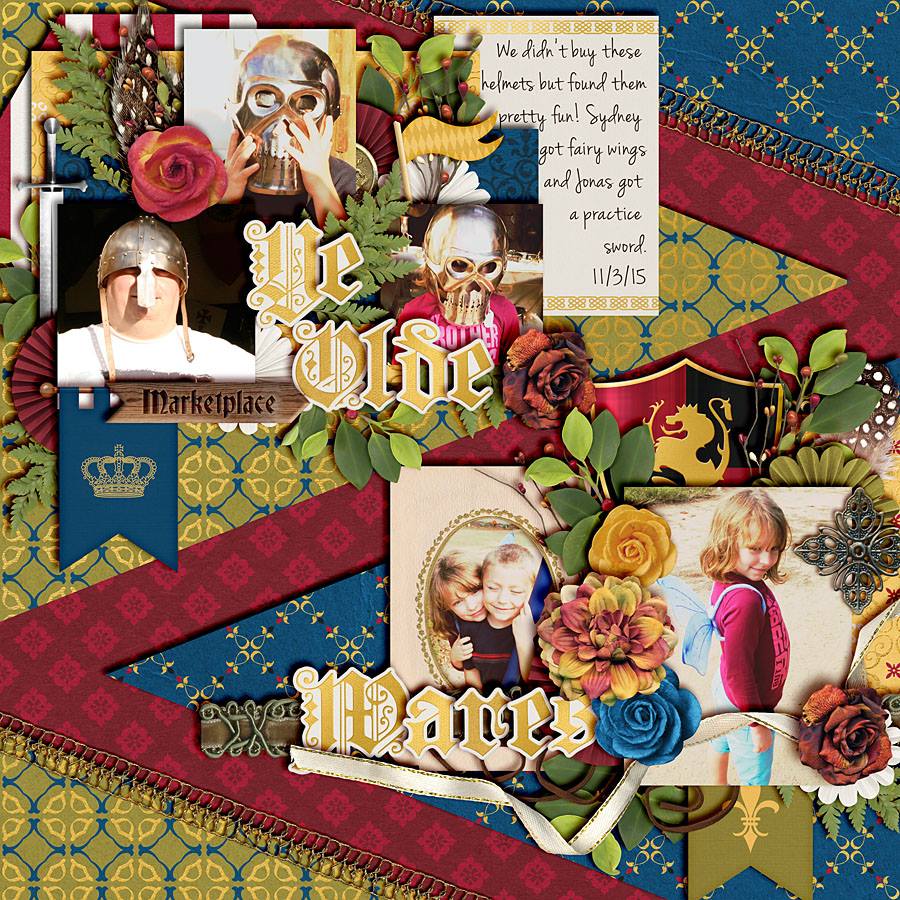 Additionally, here is some other eye candy using Meagan's awesome and colorful products…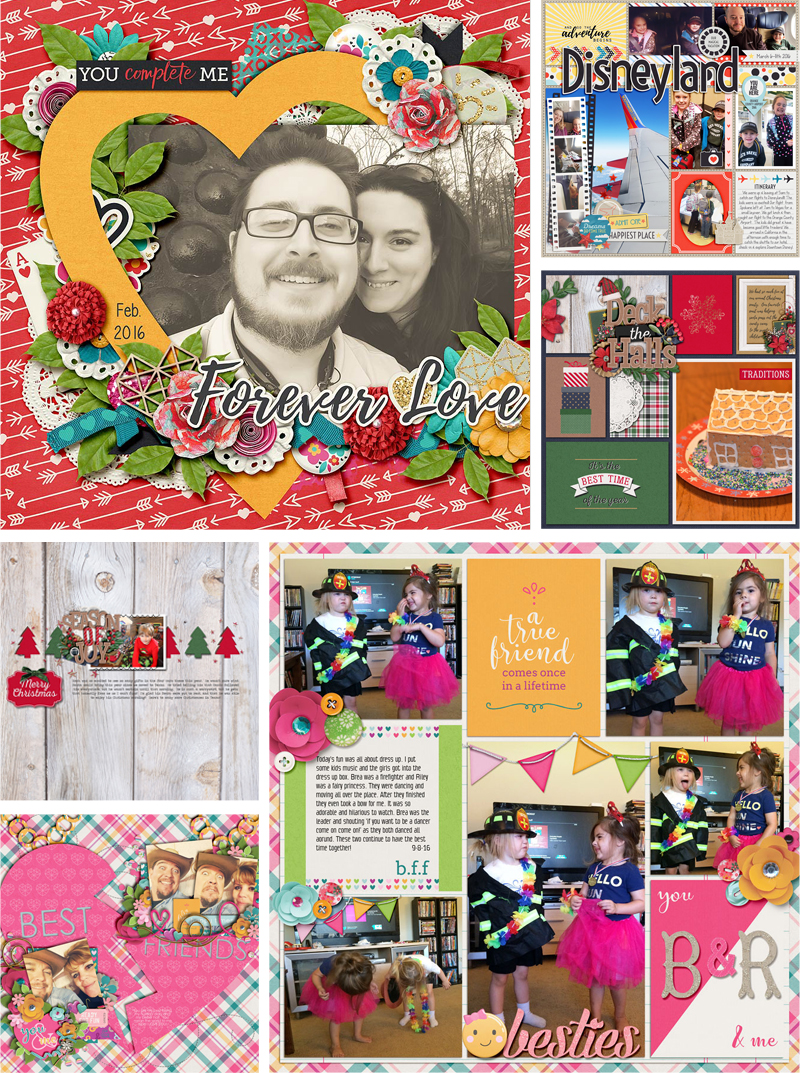 Aren't the designs of Meagan's Creations so colorful and versatile? 🙂
Now that you have seen her products in action, you can get busy scrapping with them and you'll be happy to know that the entire Meagan's Creations shop at The Digital Press will be 30% OFF this week (sale will end at 11:59pm ET on Thurs 1/26). Yay! That is the perfect motivation is grab some beautiful and fun collections from her shop and start scrapping some memories!
Additionally, this week only — you can snag a FREE KIT from her shop with any $10+ purchase in the Meagan's Creations storefront at The Digital Press! Exciting stuff!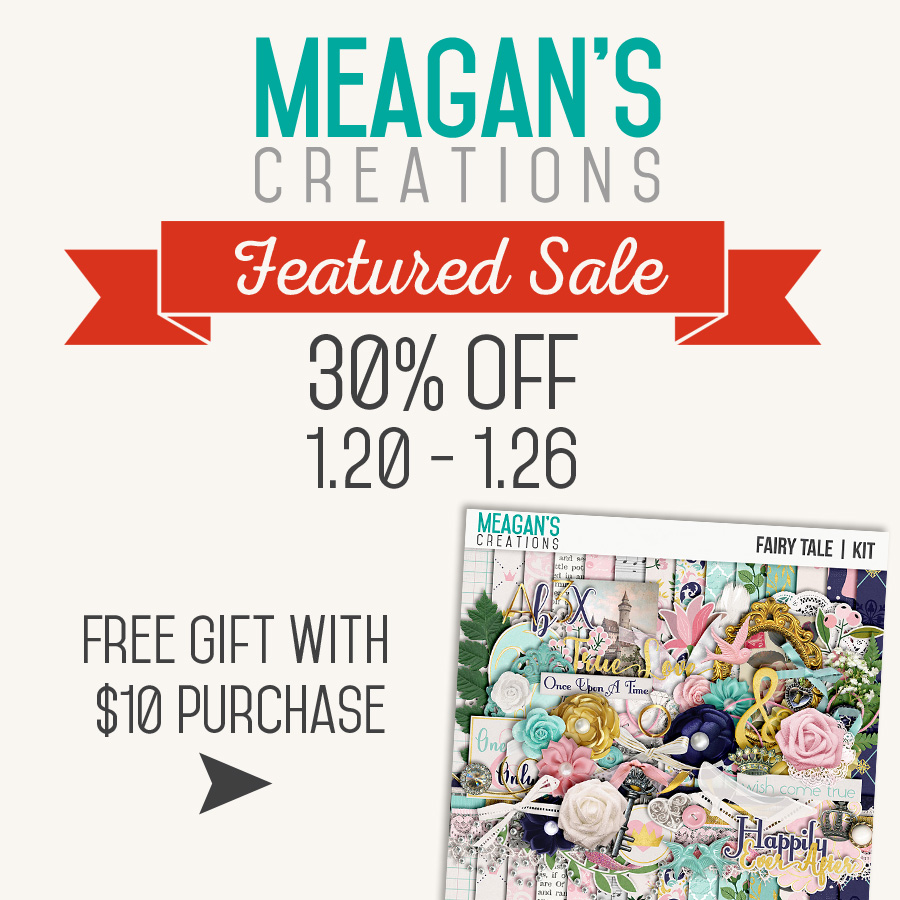 ---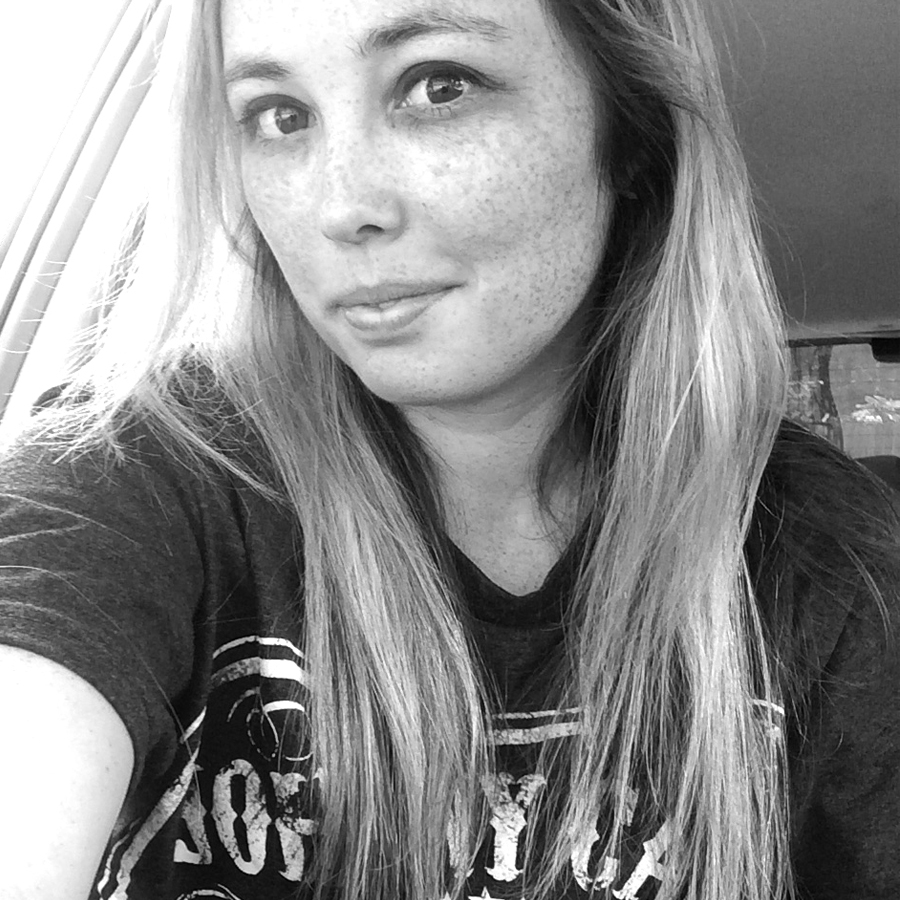 About the Author  Sabrina is an avid documenter of life — herself, her children, her hubby, and her everyday life. There is beauty in the ordinary moments, and they are what she loves to scrap. She is also always on the hunt for a quiet, peaceful moment, and she usually spends it reading.