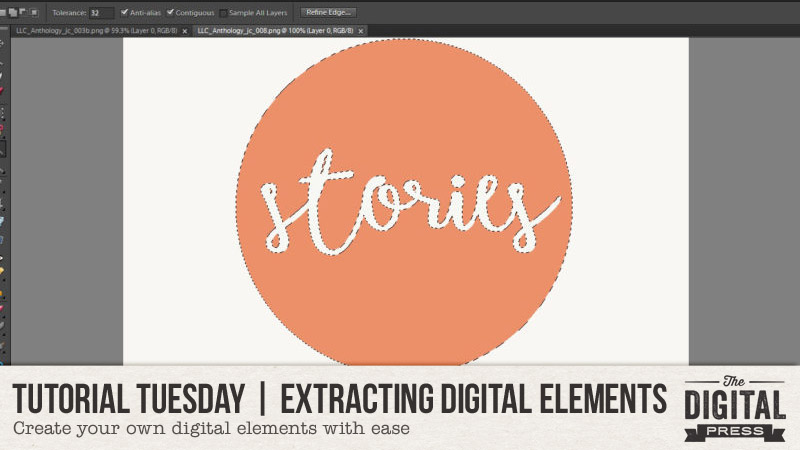 Today I am here on the blog to share with you how to use simple extraction techniques to create your own digital elements from journal cards (or similar). This is a fun little trick I find myself using over and over on my layouts… and it is a really easy way to create your own customized embellishments and extend your digital stash!
The journal card I will be using for this tutorial is from Anthology | Pocket Cards by Little Lamm & Co., shown here…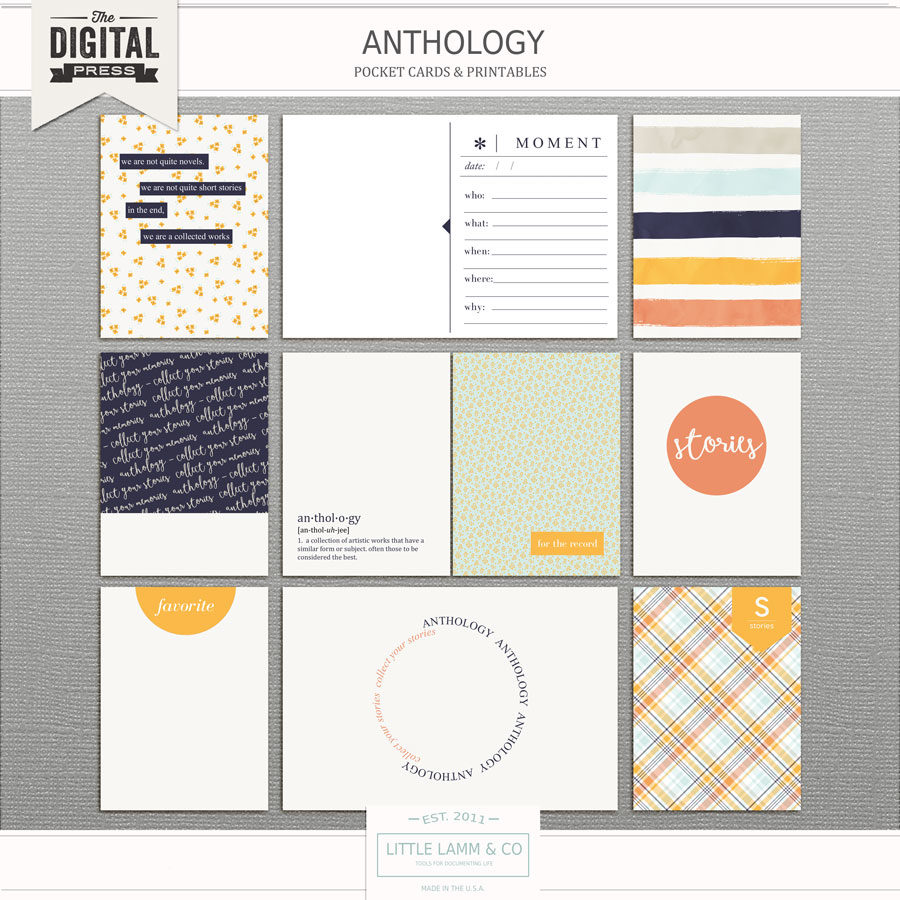 First, you will want to open the journal card you want to use in a photo editing program (I am using Photoshop Elements 10 (PSE10) for this tutorial). Select the Magic Wand Tool on your toolbar…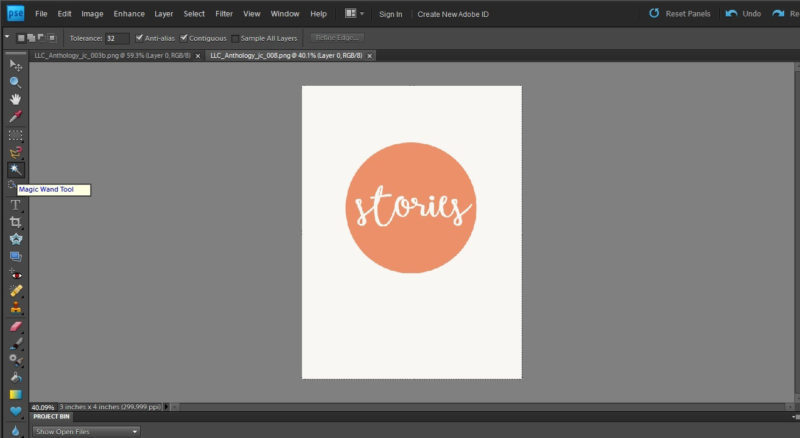 With the Magic Wand tool, hold down the Shift button and click your mouse on the element/shape you want to remove from the journal card (here, you will see that I selected the orange area). Once it is selected, you should see little "marching ants" around the element…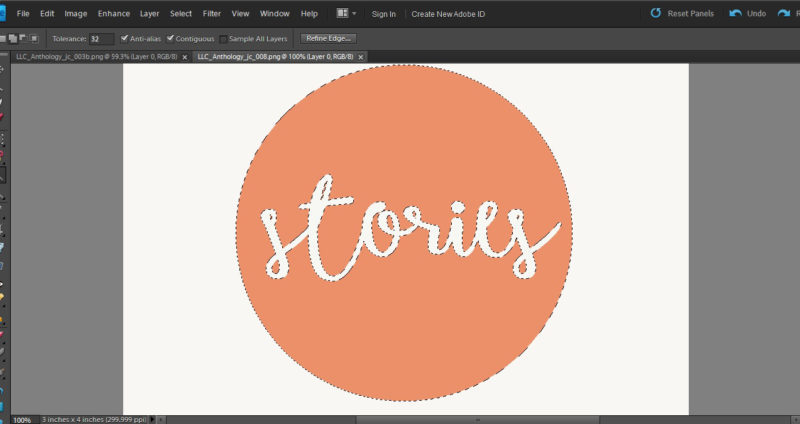 ***TIP*** to select the insides of letters — like the portions of the letters O and E, shown here — hold the shift key and click the inside of the letters so those areas are surrounded by the 'marching ants,' too.
Now you will need to right click (with your mouse) on the selected element and it will pull up a menu that looks like the image below. Move you mouse down and highlight 'Layer via Copy'…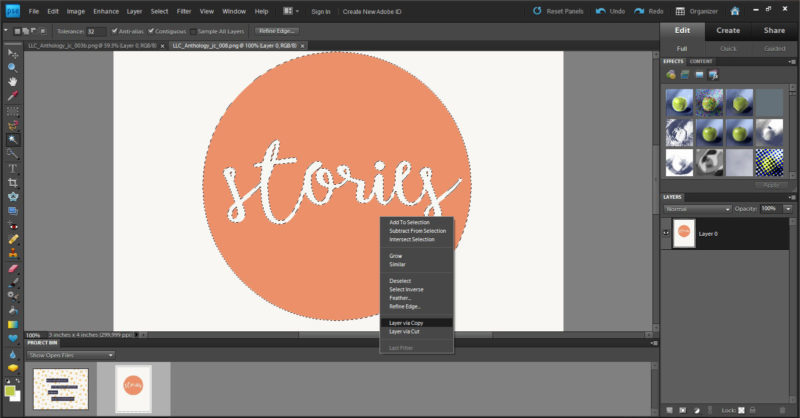 Once you do that, you will see a copy of the selected element in your layers palette. In the layers palette, de-select the original layer of the journal card… and you should be left with the extracted element. Voila! Now you can drag and drop that element anywhere you want onto your layout!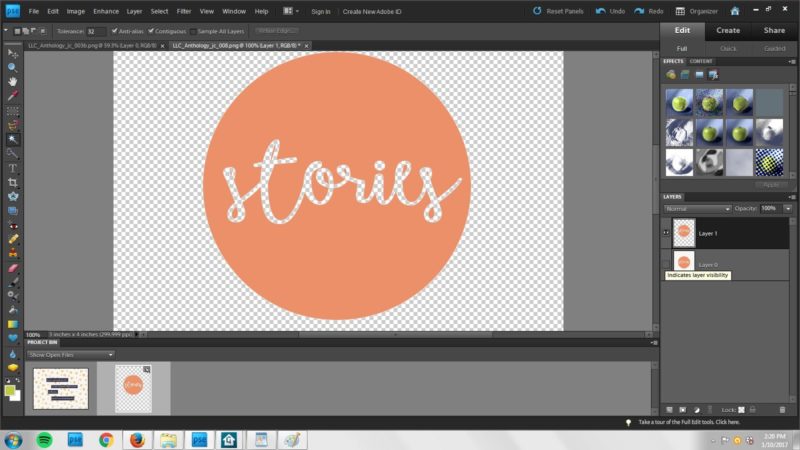 You can see examples of how I used this technique on this layout…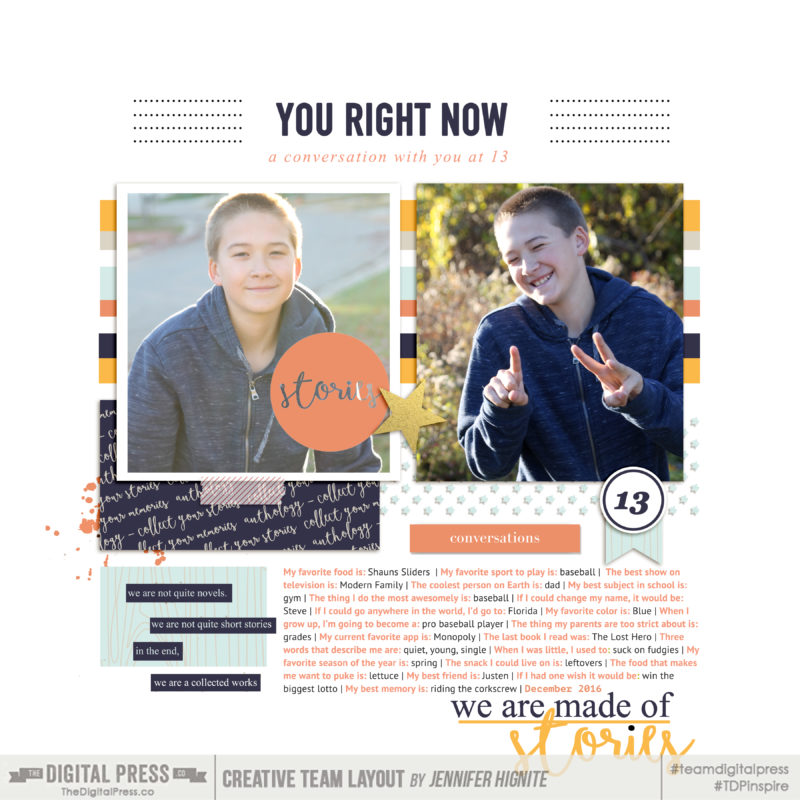 On the layout shown above, I used this extraction technique to create the "stories" circle brush on the top left photo, and also to create the navy word strips (shown at lower left).
Once you know how to extract simple digital elements, the possibilities are endless! You will find that this trick opens up a whole new world… with not only journal cards, but many other items found in digital kits (i.e. you can create a flower sticker from a floral paper… or word art from papers/cards… and more!).
If you try this trick or your own, please share your finished project with us in TDP's gallery! We'd love to see what you come up with. Happy Scrapping 🙂
---

Jennifer Hignite is a mom of three boys and new homeowner with her fiance in the mitten state of Michigan. When she is not scrapbooking, she enjoys photography, decorating, and shopping at Target.