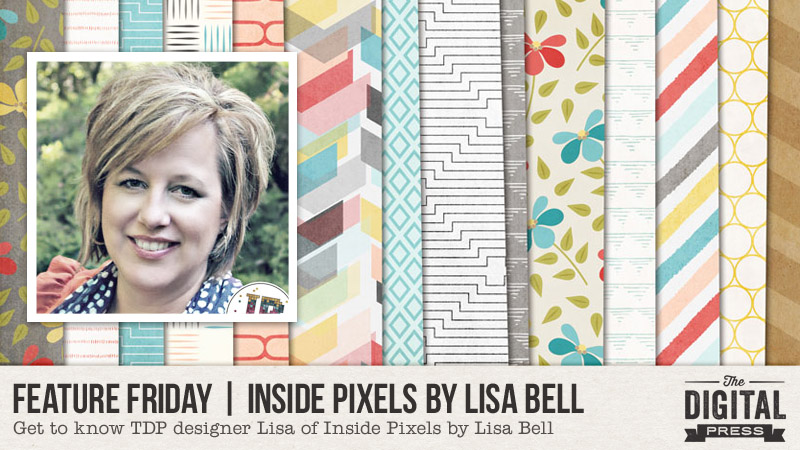 Hello everyone, its time for another Feature Friday… and I am thrilled to be introducing you to the face behind Inside Pixels by Lisa Bell!
I love Lisa's colorful, fun, themed kits and versatile elements. They are perfect for traditional scrapbooking, as well as pocket-style scrapbooking. Lisa balances her designs with realistic elements, attention to detailing, and little creative touches that make her designs stand out. I especially love her wordarts and pocket cards.
Lets take a look at some of my favorite designs from Lisa's shop here at The Digital Press…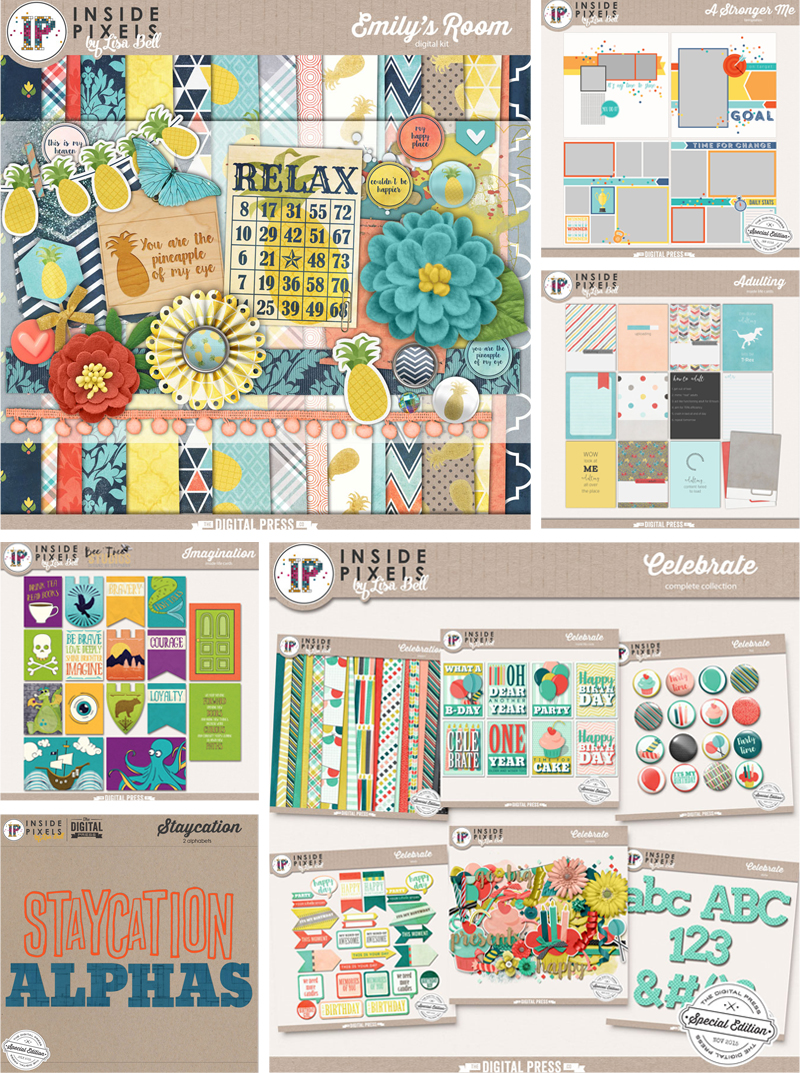 I also had an opportunity to ask Lisa some questions about herself and her designs, and here's what she had to say…
Where do you live?
I live in Utah.
When you're not designing, what do you do with your time?
I play board games or video games, or watch Netflix (Gilmore Girls with my daughter) with my kids and hubby… frisbee/ball with my puppies… or play the piano if I need some alone time. Beethoven is probably my favorite to play.
What are 5 tidbits of trivia we might not know about you?
—My eyes are 2 different colors. Certain colors make it more obvious. They are both hazel, but one is more blue than the other.
—I have 4 kids and my youngest child is 16 so we are in the adulting years at our house. It is usually a lot of fun (for me), especially when they have to make a phone call or set up an appointment bwaha ha ha!
—I am a soda pop junkie with Coke Zero for the win. My children have been known to bribe me to make an appointment for them with a Coke Zero!
—I try to do something silly to make me laugh everyday because there is always something to be grumpy about.
—My youngest son, 16 years old, is Autistic/Aspergers so I quit my job in the paper scrapbooking world to be a substitute teacher in his first grade year. I learned a great deal about him and what I needed to do to teach him to manage social situations. Eventually, I made it back to scrapbooking… just took a small detour through elementary school.
Which of your products is your favorite?
My favorite kit to date is my Adulting Kit, because it reminds me of some fun/silly times going on at our house (especially the dinosaur card in the Life Card Set… "I've got a big head and little arms. And I'm just not sure how well this plan was thought through… Master?" from Meet the Robinsons)…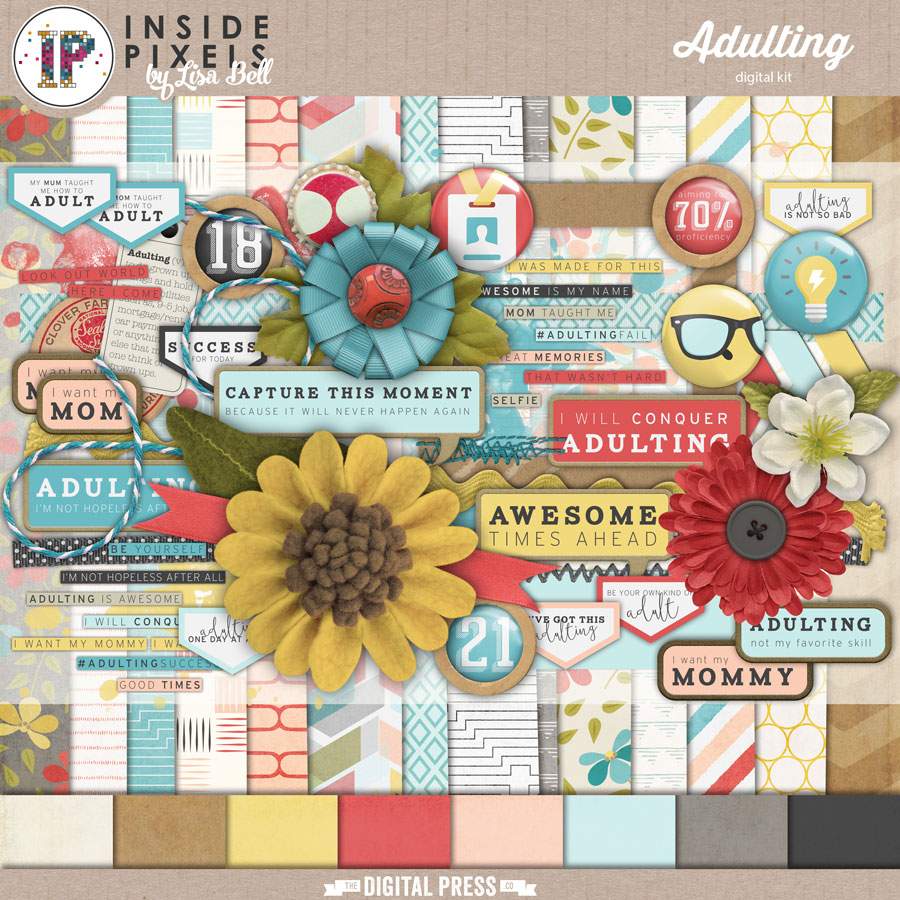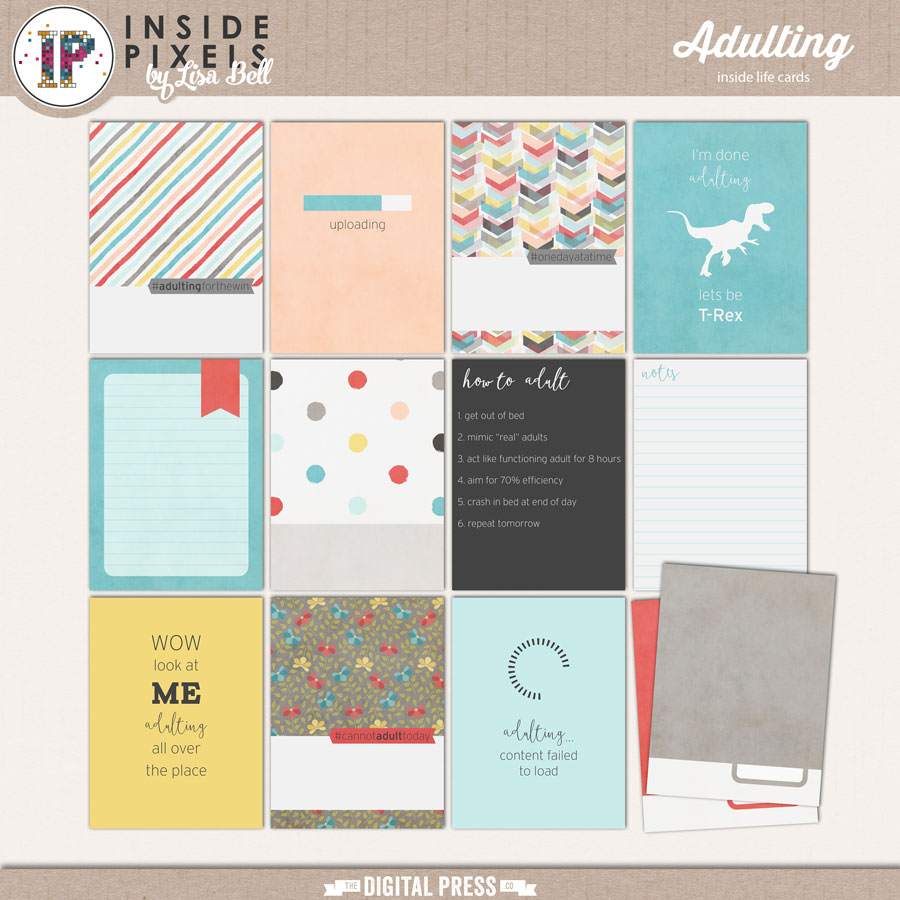 Here are some of the layouts that show the range of Lisa's amazing products. It was hard to pick just a few to showcase, what with all the gorgeous layouts in her gallery…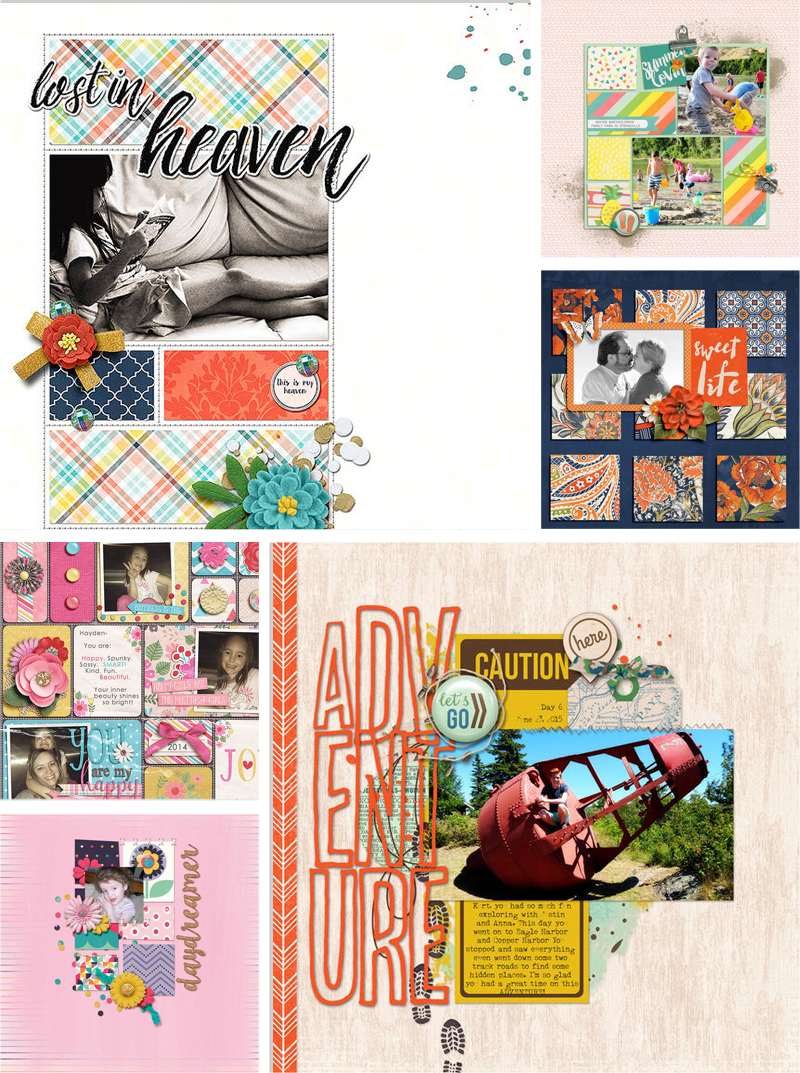 I hope you have been able to get to know Lisa and her designs a little better today. I, myself, have already discovered some of the next few items from her shop that I will definitely be adding to my wish-list next! And if you haven't had a chance to use any of her products yet… this is your chance! Her entire shop here at The Digital Press will be 30% OFF all week long (the sale will end at 11:59pm ET on 9/29).
---

About the Author Shivani Sohal is a donner of many alter-egos. A finance professional by day in busy London, she morphs into a seemingly normal mum of two in the evenings and weekends. She is constantly found with her fingers in too many pies and juggling the metaphorical balls. That is living on the edge for her; aided by the two ankle biters and a darling hubby who define the warm and mushy for her. She is ferociously dedicated to memory keeping — almost immune to any nay-sayers (or equally-disruptive crying children or annoying house fires!); keeping her head down and forging ahead at all times.