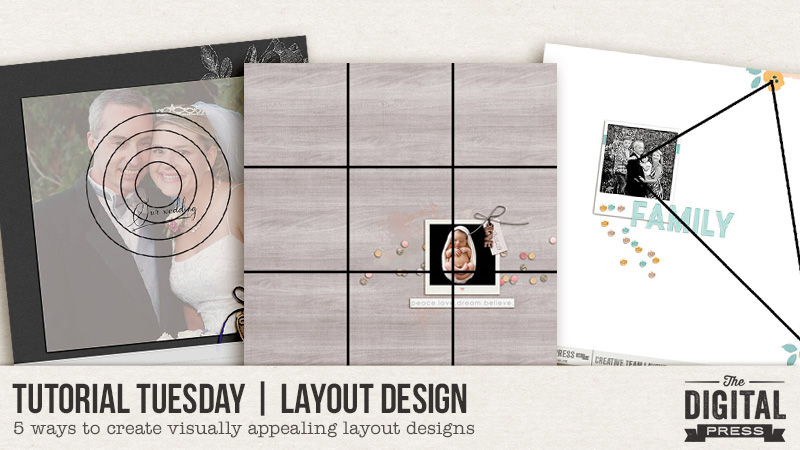 Do you want to absolutely LOVE every layout you create? Do you want to spend less time pulling everything together to make a great layout? Do you want to spend less time on arrangements and more time telling the heart of your story?
Yes, yes, yes! We all do. 🙂
Here are 5 simple tips to help you create visually-appealing layout designs every time…
1 — Create a Main Focal Point
Make the most important piece on your layout take up the most room on the page. This will help ensure that it is what you see first (see the target I added?).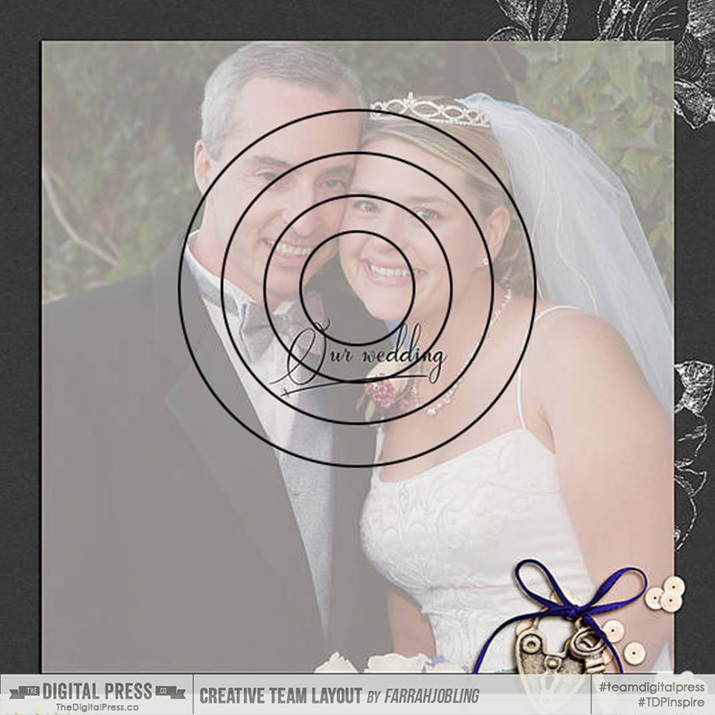 2 — Use the Rule of Thirds
As with photography, using the Rule Of Thirds (ROT) helps to place the focus of your design elements in a more appealing place. Simply divide your page into thirds, horizontally and vertically and choose a point where the lines intersect.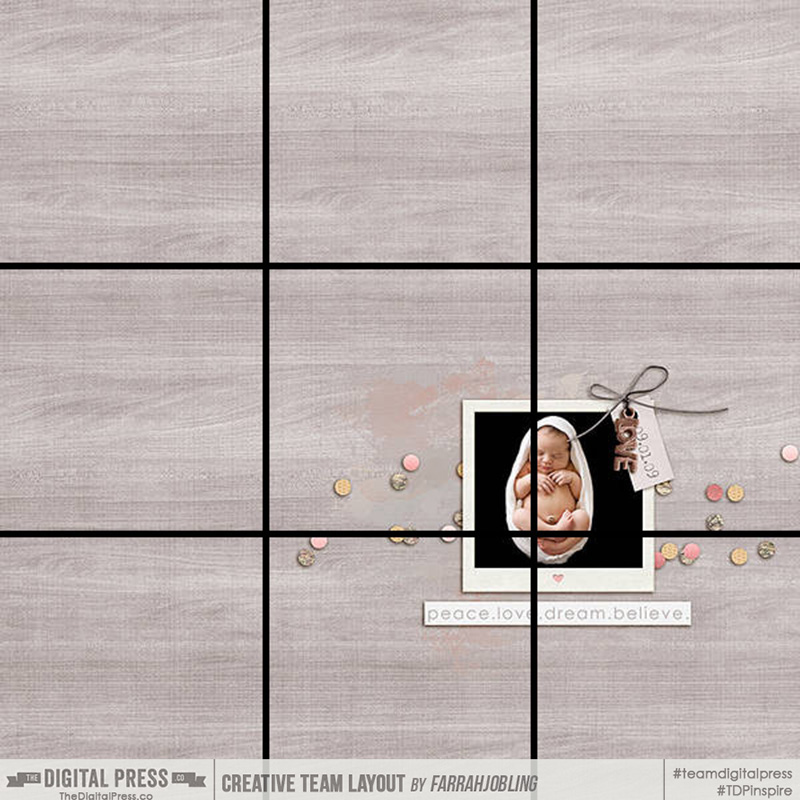 3 — Create a Visual Triangle
Place key elements along an invisible triangle to add interest and draw the eye from one point to the next.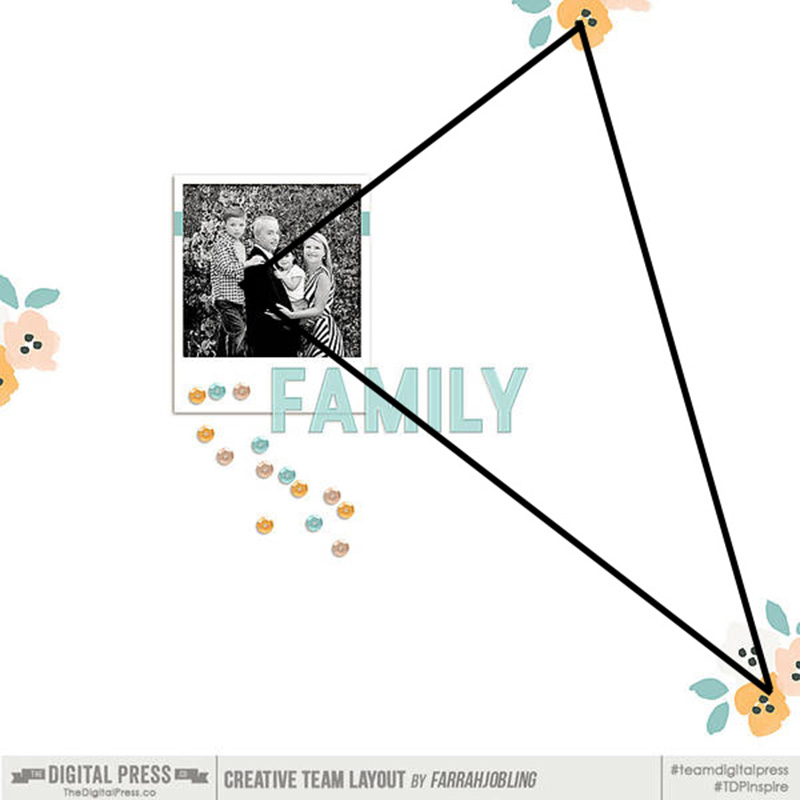 4 — Create Movement & Flow
Use motion to direct attention throughout the page to tell your story. Arrows, lines, and tags help create a flow to follow within your layout, especially on Pocket Pages.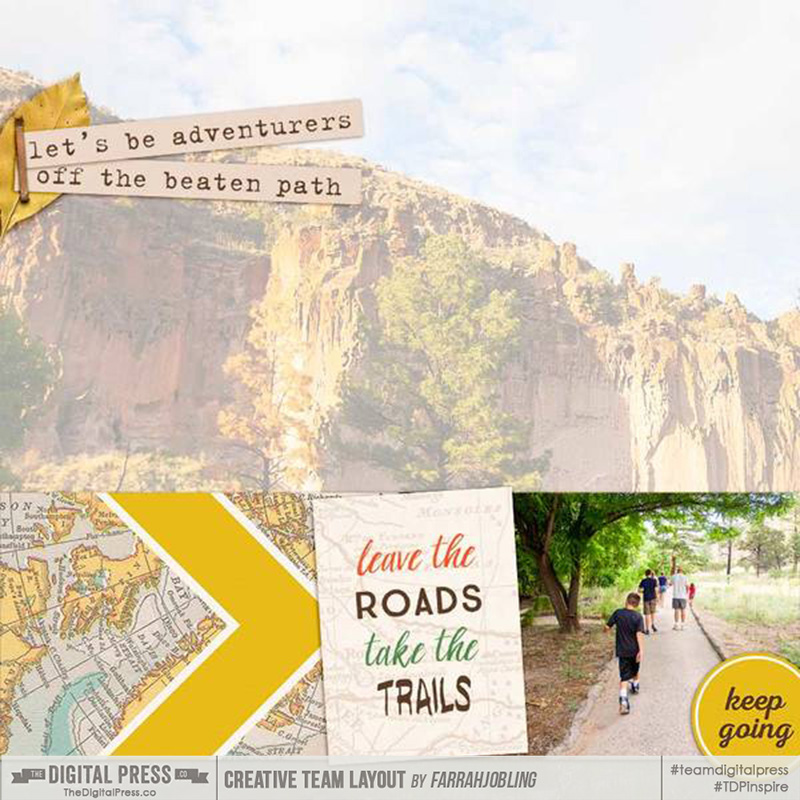 5 — Change up the Alignment
Creating a visual connection among elements helps to create interest. A row of three or more aligned objects creates harmony…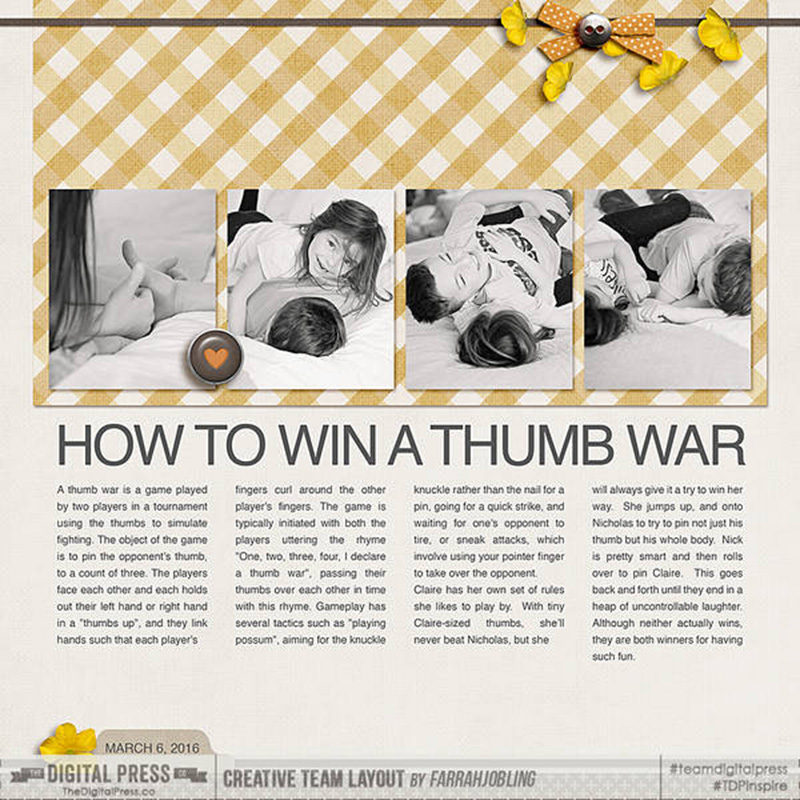 …but it's also fun to mix it up — drawing the attention to something out of order…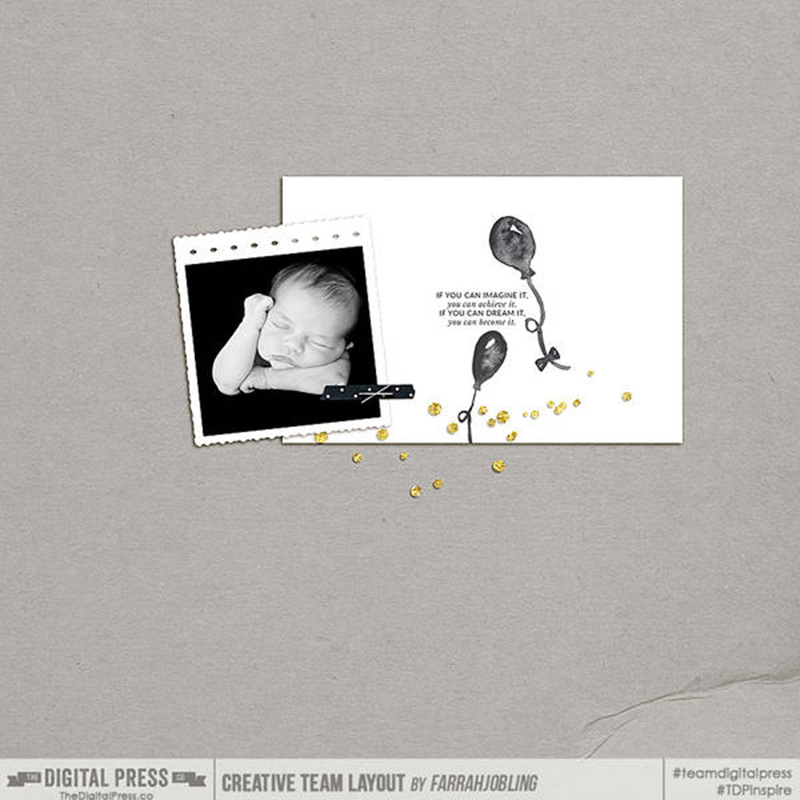 I hope these tips will help you create layouts that you love, easier and faster!
---

About the Author  Farrah Jobling is a member of the creative team here at The Digital Press. She lives in Denver with her amazing family — Mike, Nicholas (9), Claire (7), Hope (2 yr old puppy) & Kringle (9 mo old bunny). She works from home as a photographer and enjoys scrapping her personal photos.
Save
Save
Save
Save
Save