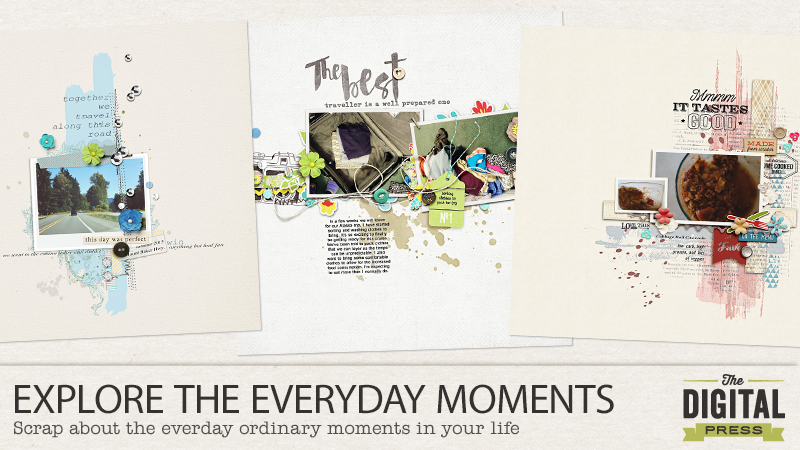 I often hear from other scrappers that they have run out of photos to scrap (yep, you heard that right, that can happen although never to me LOL) or they have run out of page ideas. Often the milestone events get scrapped such as birthday, graduations, holidays, etc but there are so many other moments to photograph and scrap about. Also, the focus doesn't always have to be on your photo, you might scrap a page without a photo, choosing instead to focus on telling your story, your thoughts, your ideas. For this page, I snapped a few pics with my iphone of what I had for dinner. It's a simple recipe so didn't feel the need to type out the instructions but this page will remind me that I do love this casserole and will go into my food album. Food pages are a great idea because as the years go by, our health and eating preferences change, so it's fun to look back on what you used to eat.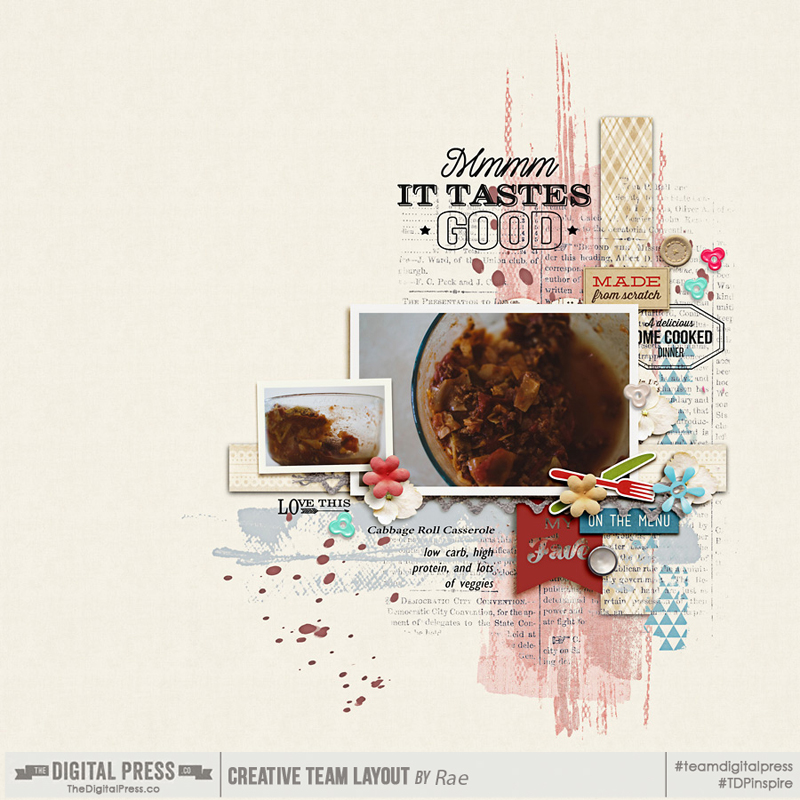 Another idea that has a lot of possibilities is to take random photos around your neighborhood, when you are out running errands, going shopping, travelling there and back and, again, you don't need to bring a big DSLR if you don't want to, just bring a little point and shoot or use your phone camera. I have a small mirrorless Sony camera that easily stores in my purse and I carry that with me often so I can grab quick shots with a bit better quality than my iphone (although I'm not knocking that camera by any means, it does a pretty good job). My hubby and I were driving down the highway in Bellingham, heading back from an afternoon at the casino. I snapped a pic through the windshield as we were driving.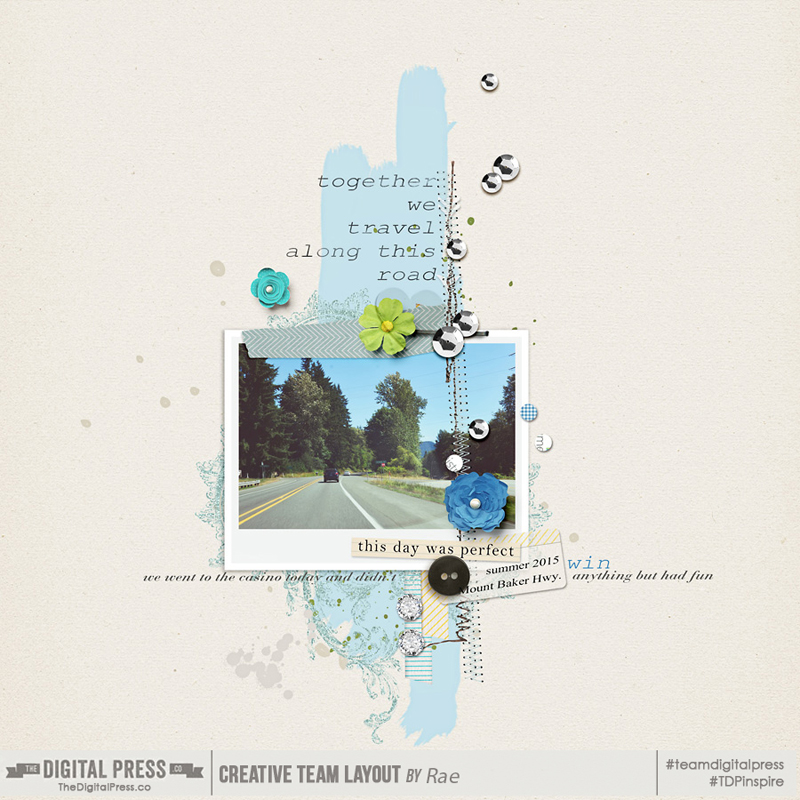 Take photos of things that have an impact on you, positive or negative. Maybe your favorite sweater shrunk in the wash; take a pic of it and scrap about it. I love to scrap about my personal items. I took photos when we went to the store to buy a new big screen TV; also when we went to buy a new fake Xmas tree last winter. I took an iphone pic of my pile of clothes that I will wash and fold to put in the luggage for our trip in a few weeks. Here's the page I created with those pics. I journaled about the preparation for the trip and the excitement I'm starting to feel.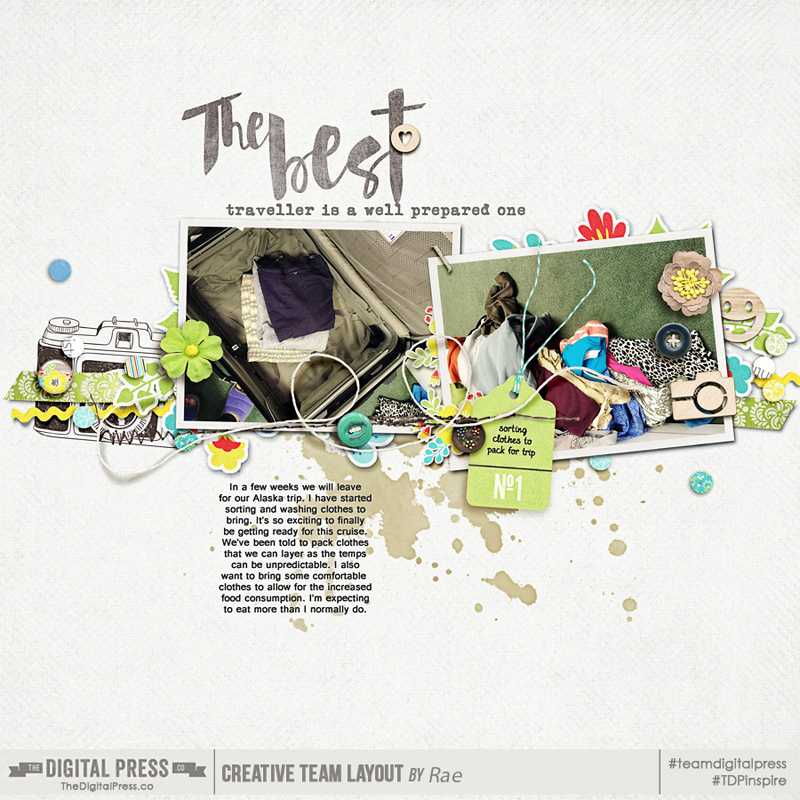 We all have lots of "little moments" that make up our day and we all have hopes, dreams, fears and opinions which are great page topics you can explore. Have fun with it and head over here to check out the fun August challenges that you can participate in. Happy scrapping everyone!

Rae is part of the creative team at The Digital Press. She's a photographer on the west coast of BC, Canada. Passions include chocolate, reading thrillers, watching Netflix and Hulu, scrapping and hanging out with her family and Taz, her Labradoodle.