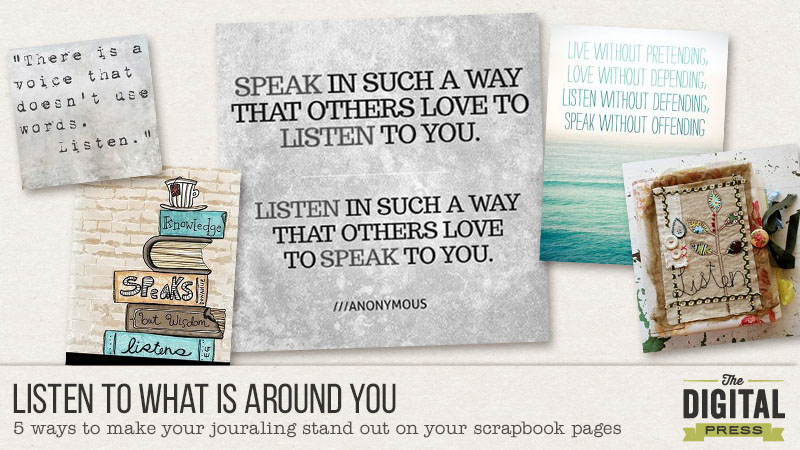 Hey Scrappers! It is Krista Lund back with another blog post!
With 3 small children, my house can become very loud! Everyone has something to say and wants to be heard. I find myself saying and hearing the same phrases over and over.
"Where is your patience?"
"I love you so!"
"How much does Mama love you?"
"I want to watch Monster Trucks."
My 2.5 year old's mispronunciations are so cute and I don't want to forget.
"Fwatch" for watch.
Or the way he accentuates the "ch" at the end of "fwatch" and his mouth makes kissy lips.
Or when he is saying "Guys!" over and over trying to get his older sisters' attention.
I want to remember and record my Girls (5 and 7.5 years old) playing House with one another and hearing my tone come out of their little mouths.
"Use your words, please"
"It's ok. Mama is here."
Or when they say "Ok, pretend I am Chelsea and you are Paige."
My Daughters love to sing. Some of their current favorite songs:
Firework by Katy Perry
Hey Ho by the Nashville Cast
Let it Go from Frozen
What are you and Hubby talking about lately?
For us it is going solar for the house, Hubby's new job, where are we going for Spring Break…
Find the story in these everyday conversations and record them.
What did your Mom and you talk about the last time you spoke on the phone?
I hope I have inspired you to record all the things you hear in your daily life. I can't wait to see what you document.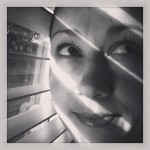 About the Author: Krista Lund is a mom of 3, married to her High School Sweetheart living in SF Bay Area. Some of her favorite things are brownies, chips n dip, taking pictures and documenting her family's story.