When I scrapbooked on paper, I often used vellum as an accent or as the paper for my journaling.  The look is easy to achieve digitally!
I like to type out my journaling for the page first.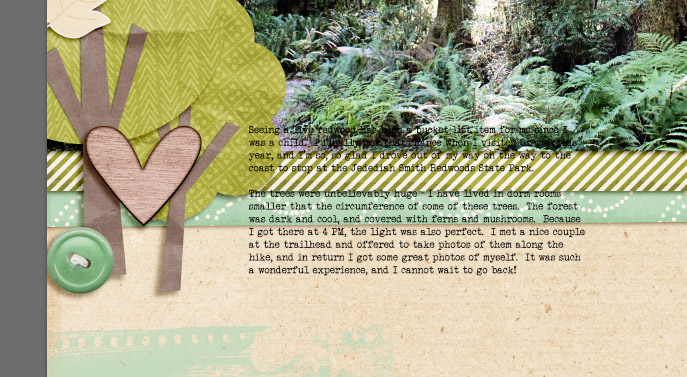 Using the Shape tool, draw a white box behind your journaling.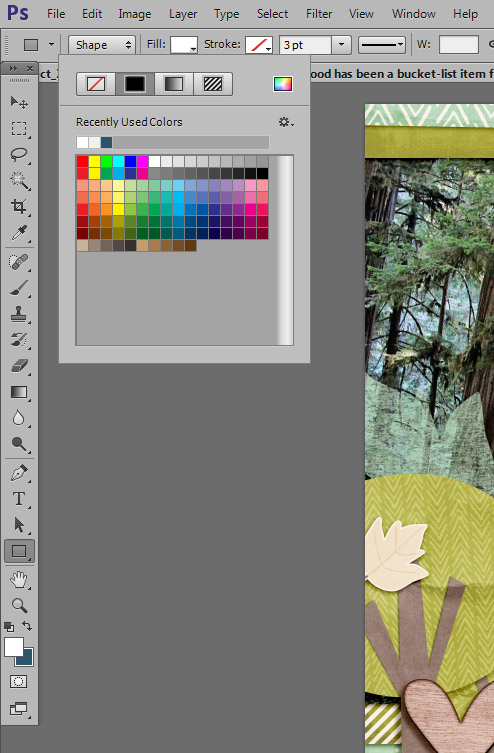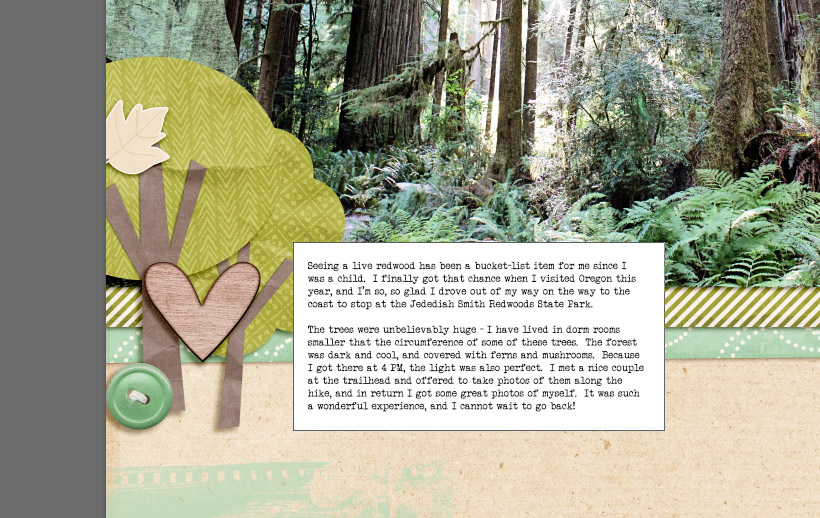 Change the fill of the shape layer until it looks right to you – I usually use between 50 and 60 percent fill.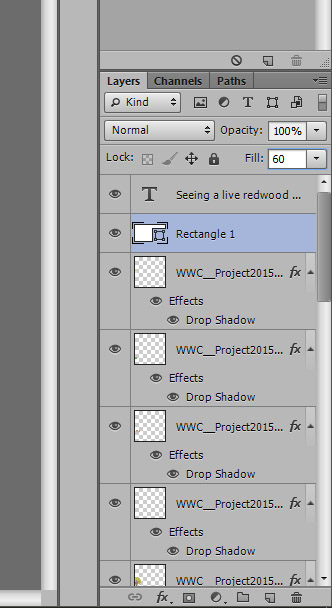 Using the shape tool allows you to put a drop shadow on the journaling block without having the shadow make the digital vellum look darker – so throw on the drop shadow of your choice, position your text and vellum on your layout, and you are done!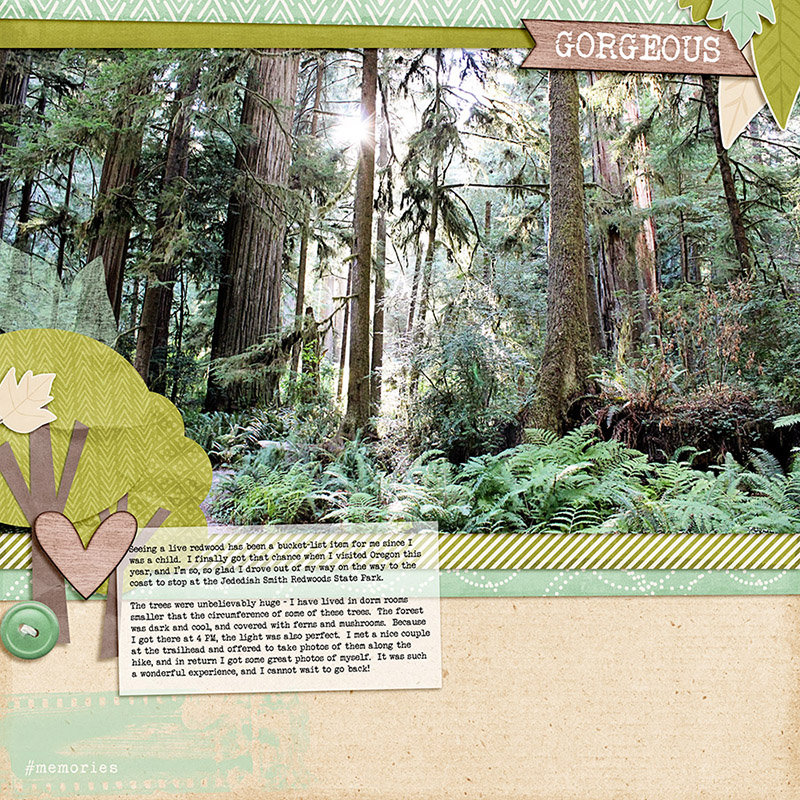 Happy scrapping!  🙂
Supplies Used: Project Twenty Fifteen | October Collection by Laura Passage
---

About the Author:  Kacy is a member of The Digital Press Creative Team.  She's an Environmental Engineer living in Arizona with a cranky, pudgy, but insanely cute calico kitty.  She enjoys scrapbooking, crocheting, dancing awkwardly to electronic dance music, Grumpy Cat, cupcakes, Stephen King books, and men in kilts.