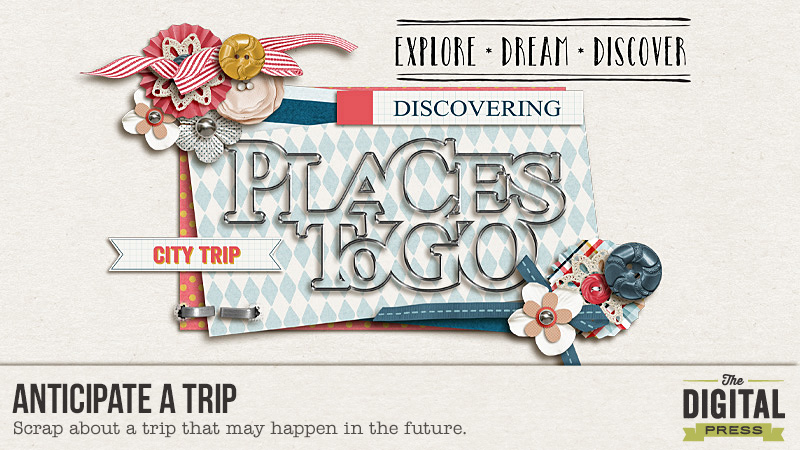 Hi everyone! Miranda here bringing you a new challenge!
Don't we all have that wish list of places we want to go for a day or maybe even longer? Maybe you will go there one day and maybe it will remain a wish.
On my list I have Rome, Istanbul and Marrakech.  They may not be far from where I live in The Netherlands, but they are far enough for me to have them on my list of "maybe one day" trips.
On top of my list, however, is Venice. My friends ask why Venice when I have been there so many times – very true, but each time I visited I was only there for just a few hours. When we spend our summer holidays at an Italian lake, we always make a day trip to Venice. My wish is to spend a few days there, to really experience the city.  I want to be there in the evenings – how romantic it must be to wake up in a hotel room and look out the window and see the gondolas passing by or even hear the gondoliers sing.
As of the publishing of this post, I will be having my last few hours in Venice and will then be flying home in the morning – my wish came true!
Below is a page I have created about Venice using Our Trip Kit and A Great Adventure Templates by Anita Designs.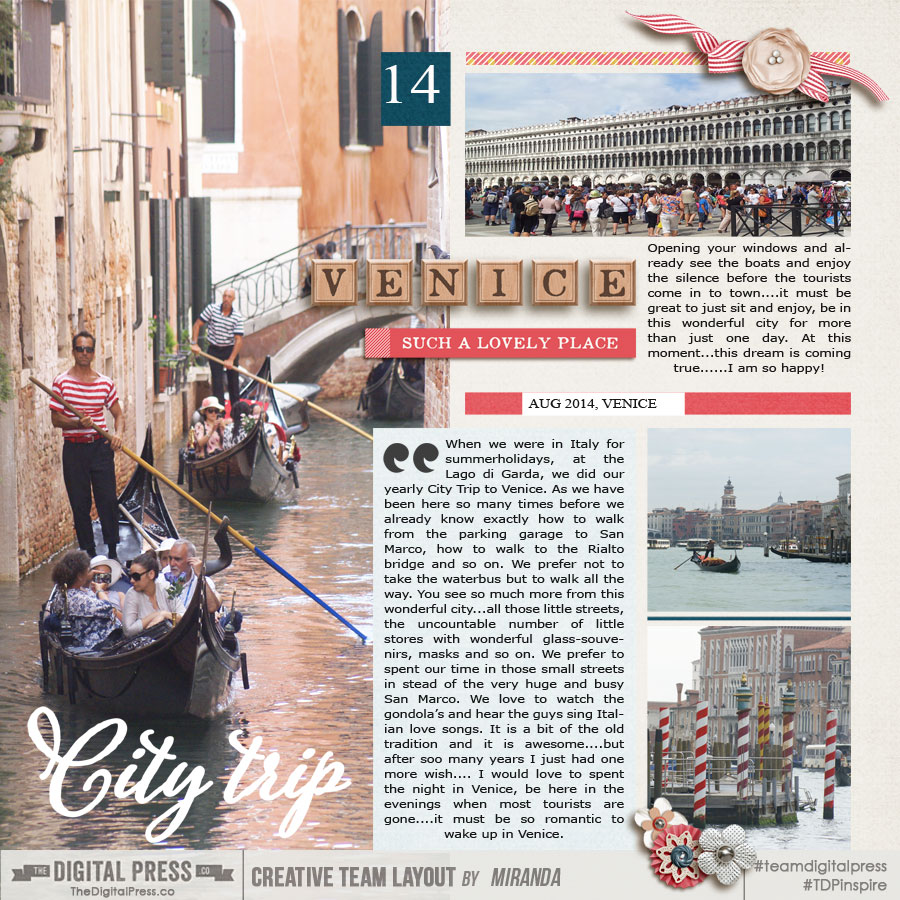 Join me in the forum for a challenge all about scrapping your future or hopeful trips.  I cannot wait to see what you come up with!!
---

About the Author  Miranda is a mom of two teenage boys, aged 13 and 15 years old, and is also a fur-mummy for her 3 Bernese Mountain Dogs. She lives in the South of the Netherlands, close to the beach where she loves to walk with her dogs. In real life, she is HSE-responsible for few companies in the construction industry. She loves gardening, to walk her dogs, to read Danielle Steel novels… and has been digiscrap-addicted since 2007.