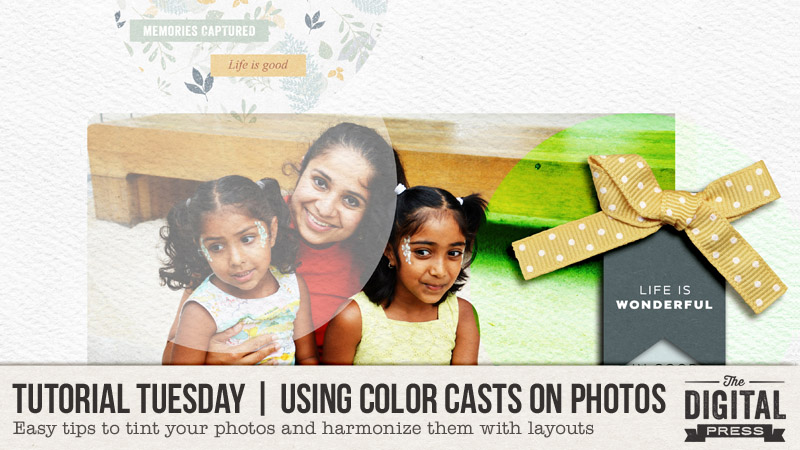 Hello everyone! Today I am going to talk about something that we probably don't see many examples of in the scrapbooking galleries. Have you seen photos with colours that match more closely with other design elements on the page or are colour blocked to give a more graphic feel and wondered how it is done? So, let's drive straight in.
Colour casts are something that we should be very careful about. They may not work for all kinds of photos and layouts. Of course, there are many ways to do it but I will be highlighting two distinct approaches today.
1. All over photo colour cast to harmonise the layout
This is my original photo that I will play around with.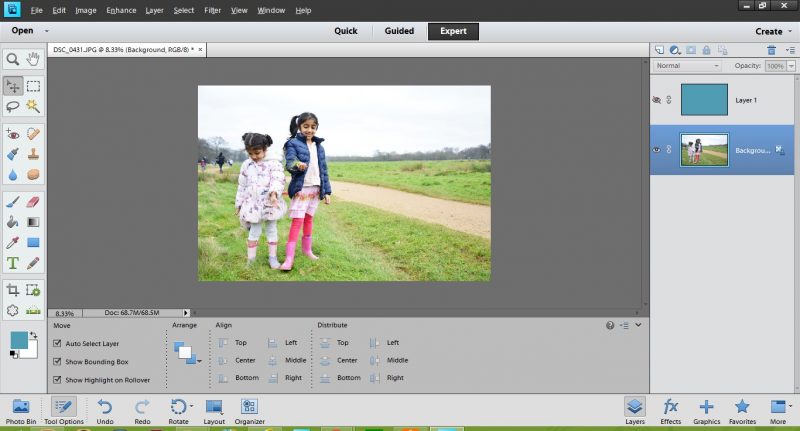 After usual edits, I decided to overlay a slight blue green tinge. The steps followed are shown in the image below.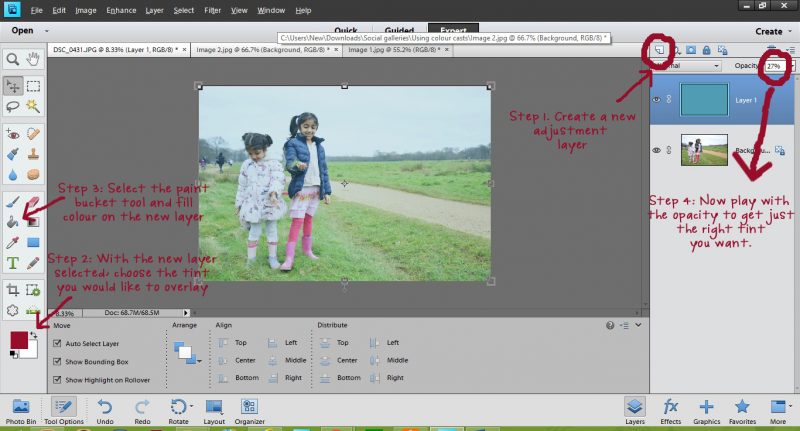 Using a solid overlay is the easiest way of adding a cast or a tint. However, if you don't like all of your photo to be tinted you could very easily use the gradient tool to create a more subtle or dramatic (as the case may be) effect.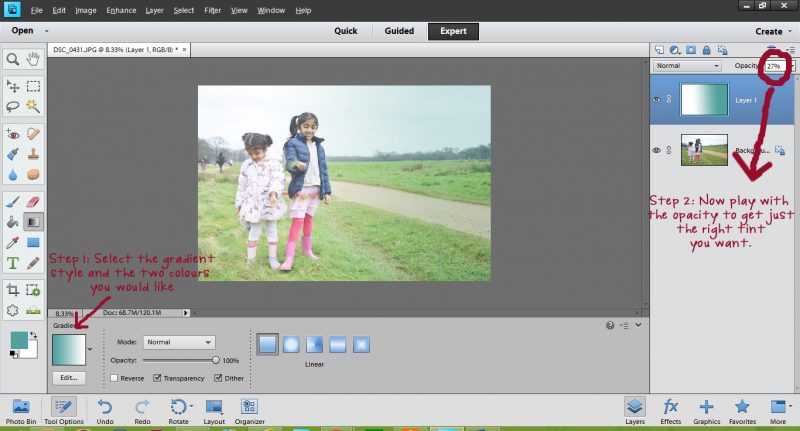 As you can see, I have used a gradient so that there is minimal tint on the girls and more on the background.
Once you are comfortable with these basic steps, you can practically play with different blending modes and select the one that suits your photo/layout the most. A couple of other options shown below:
Hue blending mode 47%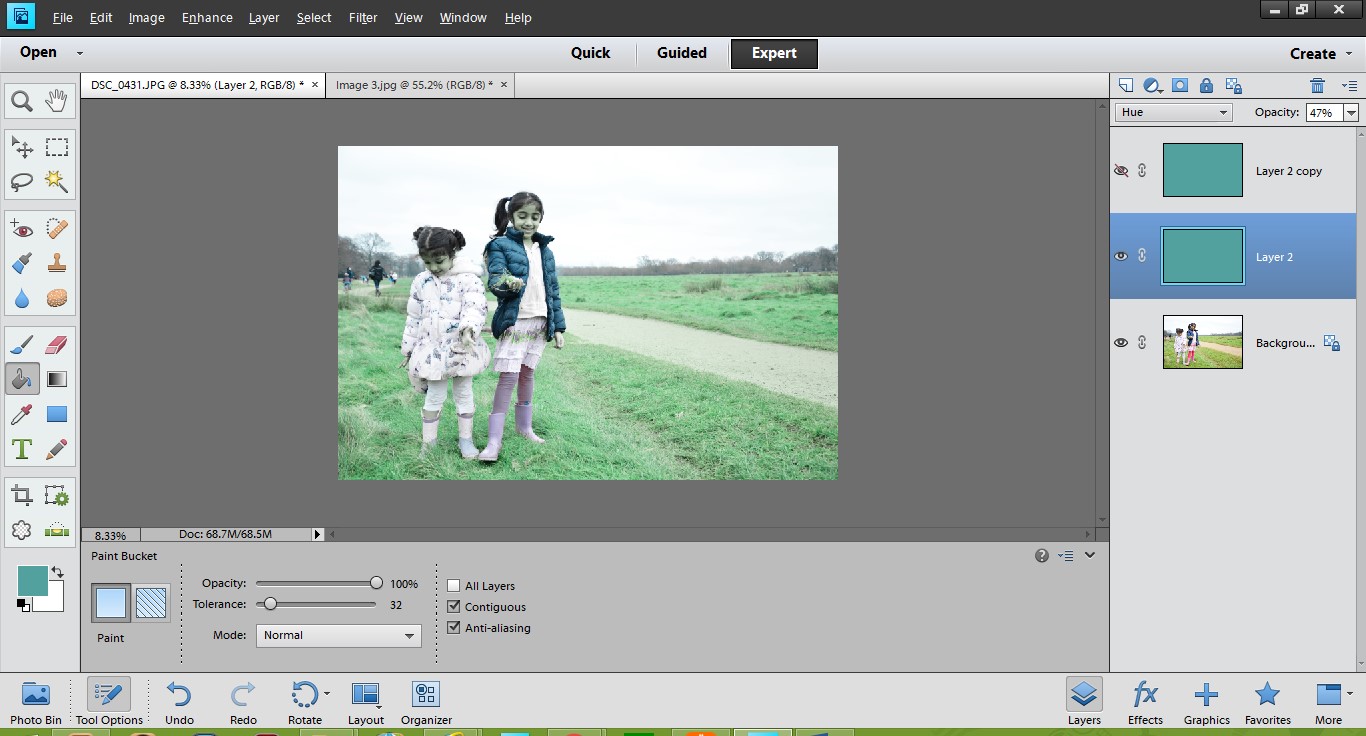 Overlay blending mode 50%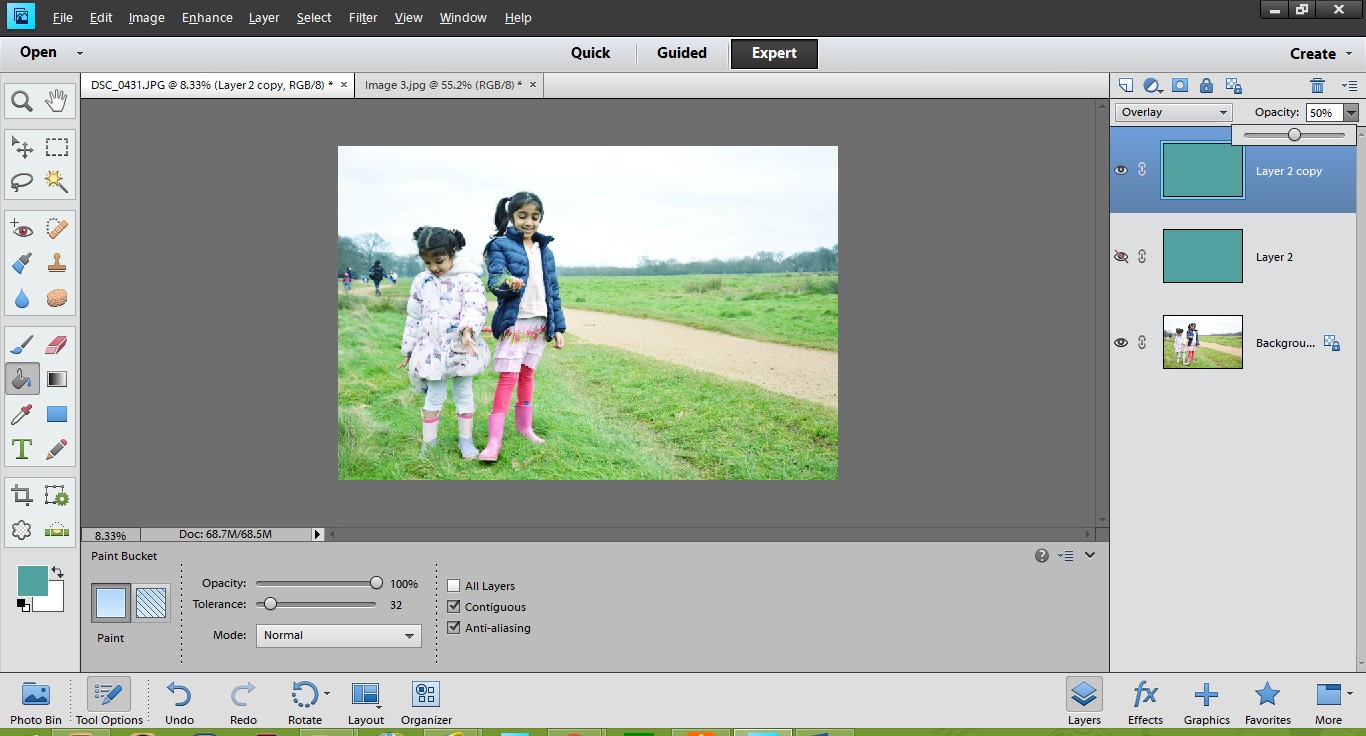 2. Overlay a block of colour on photos – partially/in patterns
The colour casts can also be used selectively – for example if used in conjunction with geometric shapes, the effect could be quite graphic. Here is one of the layouts I created to demonstrate this.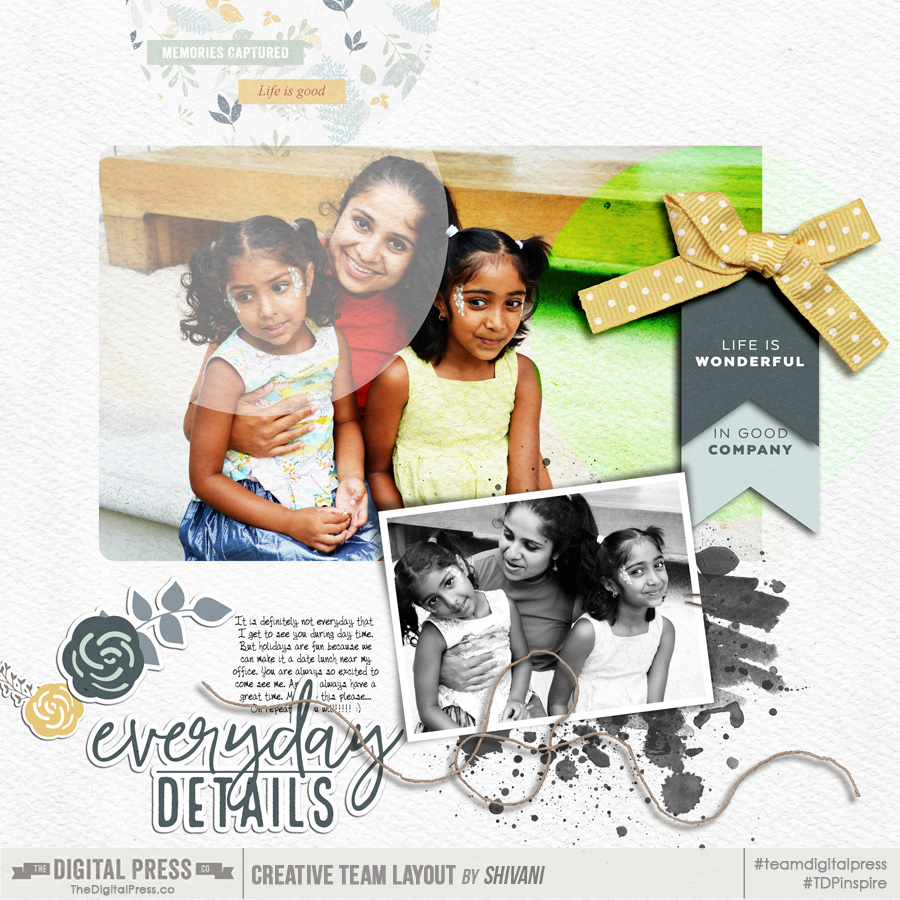 So that's it, some quick ways to add colour casts. Hope you have found this useful. Please share any layouts you make using these techniques in the comments below.
Till next time then, happy scrapping!
---

About the Author Shivani Sohal is a donner of many alter-egos. A finance professional by day in busy London, she morphs into a seemingly normal mum of two in the evenings and weekends. She is constantly found with her fingers in too many pies and juggling the metaphorical balls. That is living on the edge for her; aided by the two ankle biters and a darling hubby who define the warm and mushy for her. She is ferociously dedicated to memory keeping — almost immune to any nay-sayers (or equally-disruptive crying children or annoying house fires!); keeping her head down and forging ahead at all times.