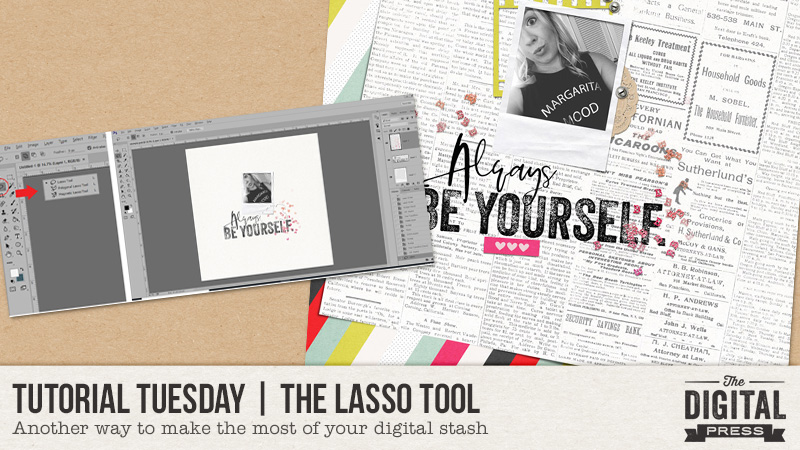 Happy Tutorial Tuesday!  Heidi Nicole here for a quick tip on a simple way we can make the most of our digital products.  If you're anything like me, you're always looking for ways to use your products in multiple projects.  I'm going to introduce you to my little friend, the lasso tool.  How will that help me 'stretch my digital stash', you ask?  Well, have you ever wanted to use an awesome set of sequins, but they don't quite fit where you want them to?  Or, have you ever found amazing word art, yet you want to separate the words to fit the space where your title should be?  Well, using the lasso tool can help you use those elements, yet change them to meet your needs.
I use this tool regularly on scatters, sequins, word art, and alphas (see tutorial on Alpha Sheets here).  Basically, you can use it on anything that is packaged together, that you want to separate.  I'm going to show you a quick way to do this.
First of all, there's a couple different options when it comes to this particular tool.
Lasso Tool:  This is useful for drawing free form around the object that you would like selected and/or moved.
Polygonal Lasso:  This one is useful for drawing straight lines around the object or selection.
Magnetic Lasso:  This tool is useful for objects with a defined border.  The border 'snaps to' the edges of the defined object.
(My personal favorite is the polygonal lasso, but I urge you to experiment with all of them.  They are each very useful in their own right.)
I'm going to use the lasso tool to separate this scatter from Audacity by Anita Designs and Karla Noel.
Step 1:  Choose which lasso tool you would like to work with.  To see what is available, click the little arrow in the lower right corner with the right mouse, which will open up the lasso options.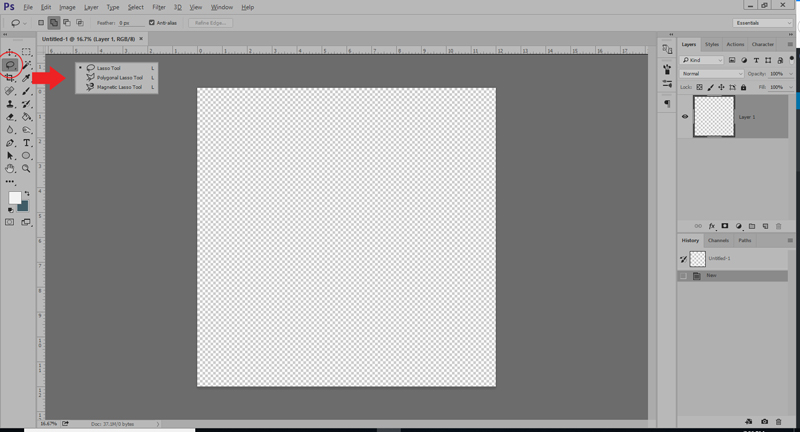 Step 2:  Draw around the section you would like to move.  You will see the marching ants as you draw.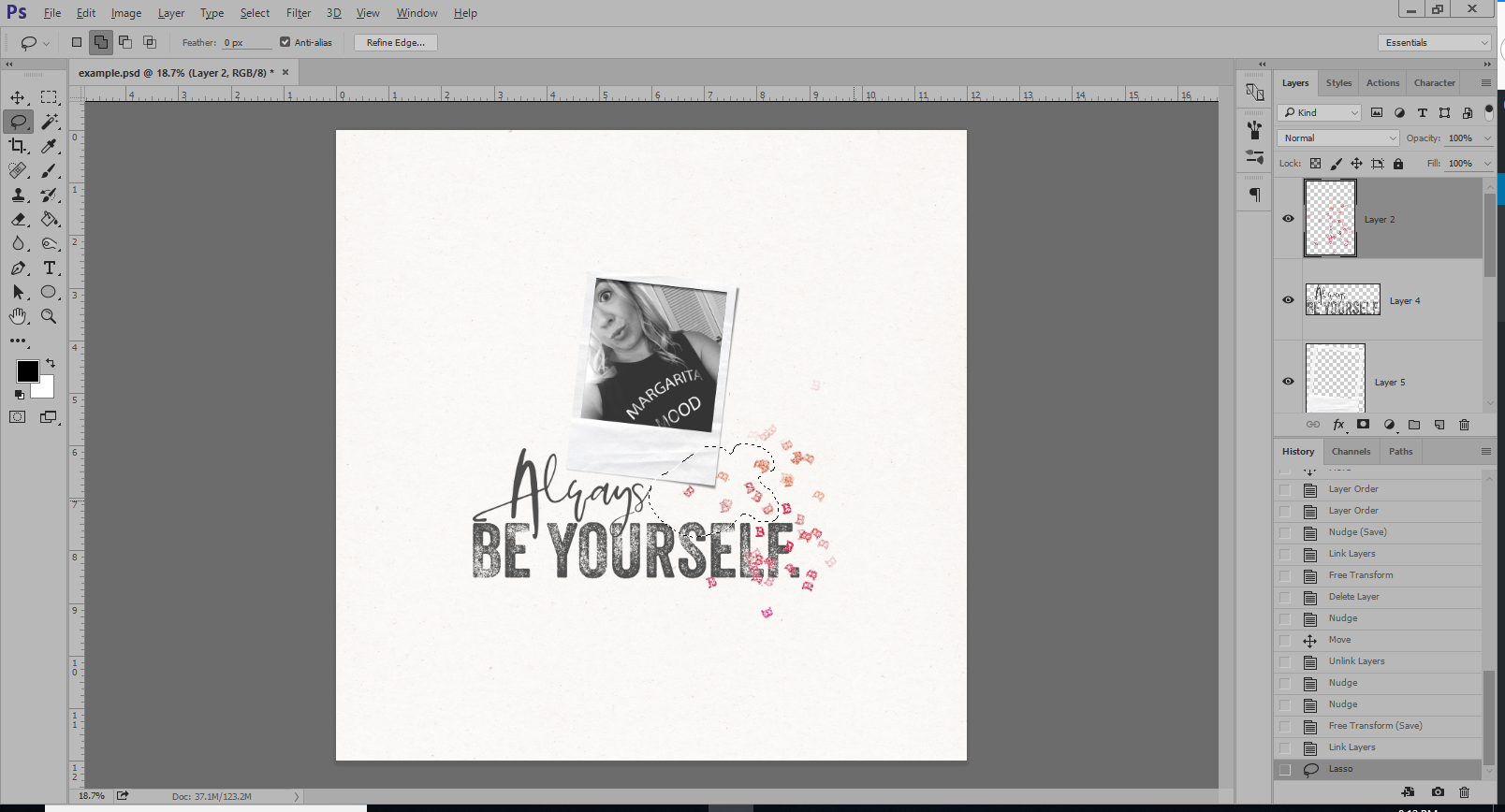 Step 3:  Choose the move tool, grab the selection, and simply move it to where you want it.  Deselect (Ctrl-D), add shadows, and move on!  Simple, right?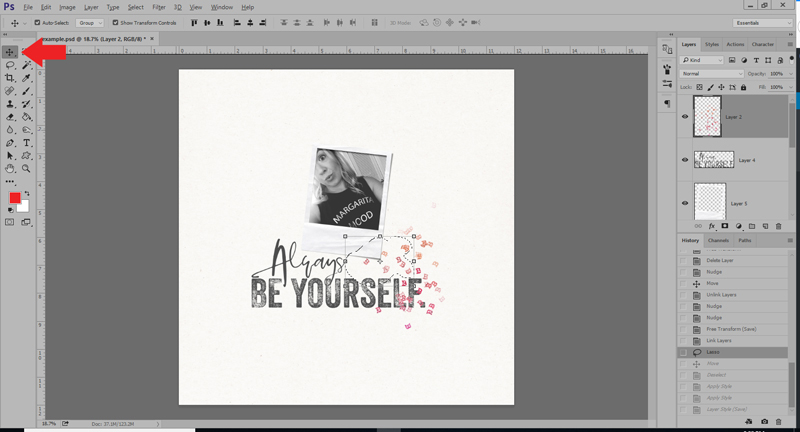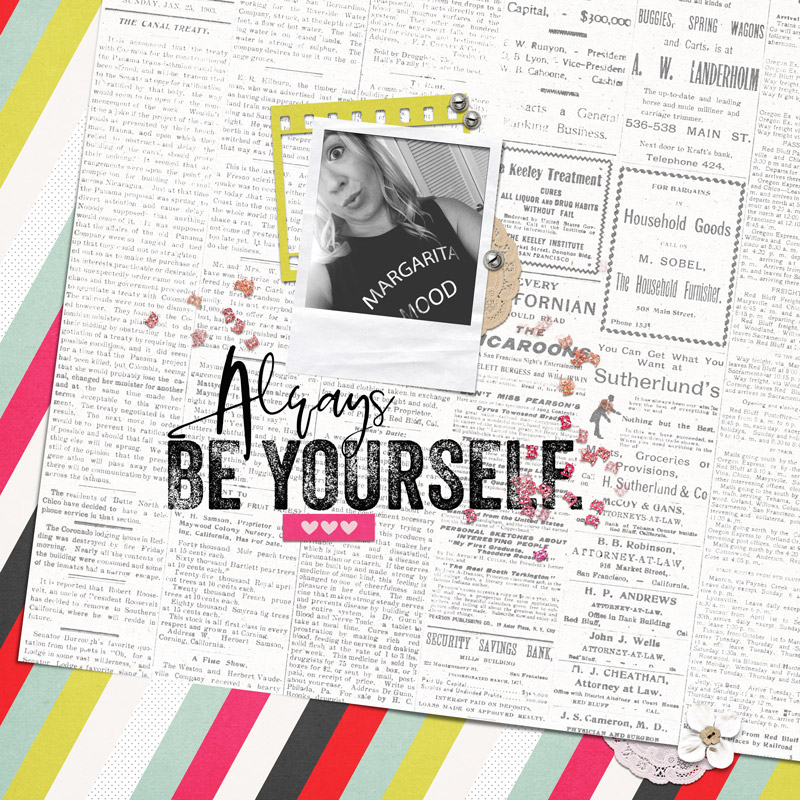 This is a useful tool to make the most of your digital stash.  There are limitless possibilities, and once you start using it, I know you will find it to be useful in many ways… from stretching your digital stash to saving you time.  Just another tool in your digital toolkit!  Happy scrapping!
______________________________________________________________________________________________________

About the Author  Heidi Nicole is happily married to an amazing man, a step mama to 2 wonderful kiddos, and mama to 3 sweet and sassy furbabies.  She's a radiation therapist by day and creator of pretty things by night (she's pretty confident that she's hit super hero status, but refuses to wear a cape.)  She loves cats and huskies, coffee, audio books, FRIENDS reruns, St. Louis Blues hockey, cooking, baking, and traveling.  Oh, and wine… she really likes wine.  She lives a normal and happy life, and enjoys all the absolutely extraordinary people she gets to share it with on a daily basis!