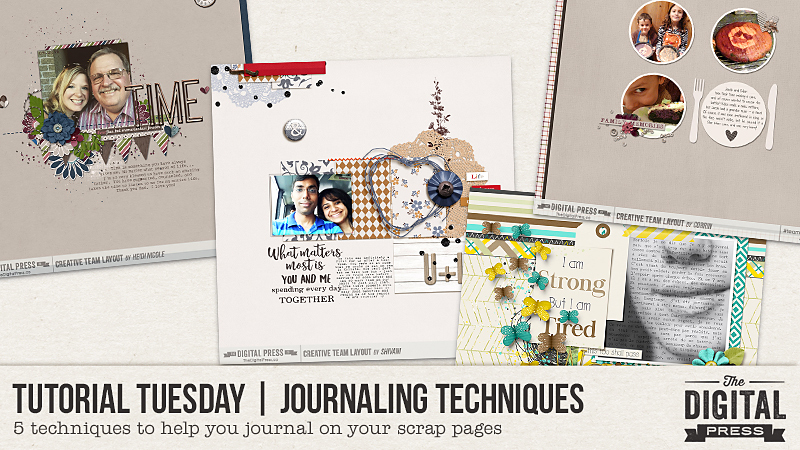 Hey ladies! I know that journaling is something that many scrappers struggle with. And yet to me it's the main reason for scrapping: to tell a story, to remember the moment and the feelings. My job is to write 95% of the time, so my "writing muscle" is strong and always ready to get to work, but I can understand how difficult and overwhelming the idea of journaling can be when your muscle isn't as strong as mine. So let's flex and stretch and build up your writing muscle together, shall we? Here are some journaling techniques you can use to help you tell your story even when you feel uncomfortable writing.
Answer to the "Five Ws and One H" that journalists use. Those questions are interesting because you have to elaborate somehow, you can't just answer them with yes or no! You can talk about facts (what happened?) or about feelings (what emotions did you feel?), and of course you can pick and choose which questions to answer!

What?
Who?
When?
Where?
Why?
How?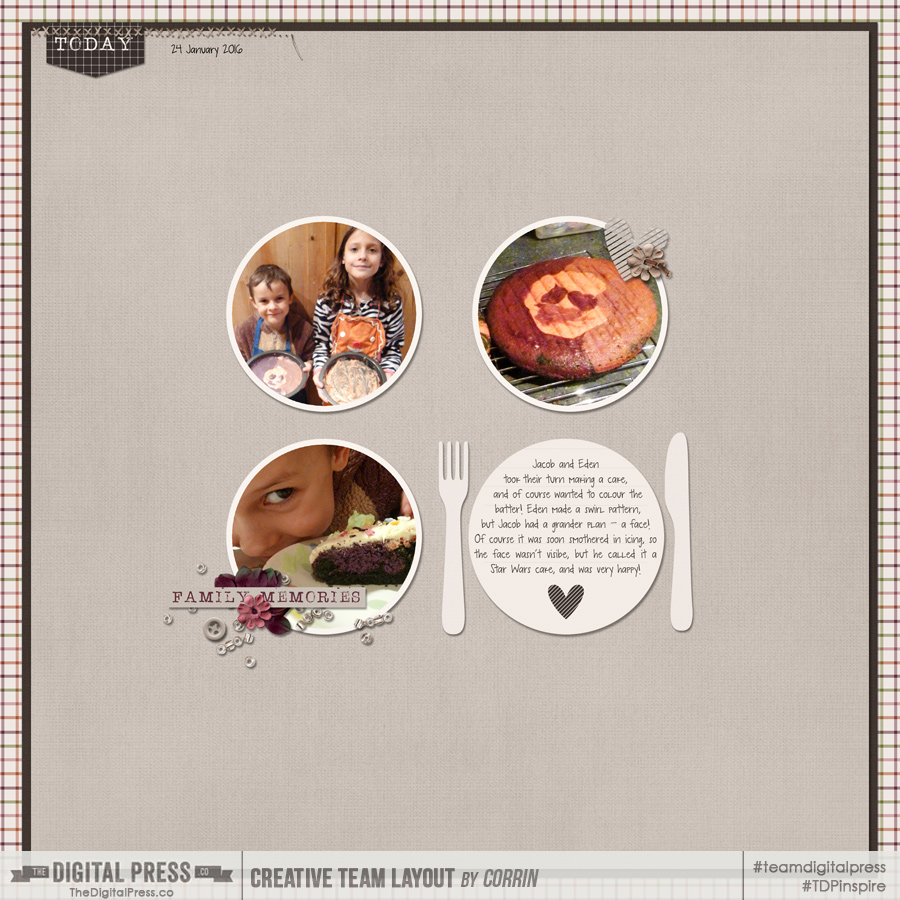 On this LO, Corrin added the When (date on upper corner), the Who (kids' names) and the What with lots of details!
"Talk" to someone. It's hard to express ourselves "on our own", but if we write to someone like we would talk to them during a conversation, it becomes much easier. Try talking to the person your page is about, telling them why you decided to scrap this story, why you love this or that in them, why they make you go nuts with this habit of theirs. Try writing to someone that is gone, or that isn't here yet. Write to someone you admire, a fictional character, an historical figure. You could even write to your pet or to a thing! "Dear Netflix,…"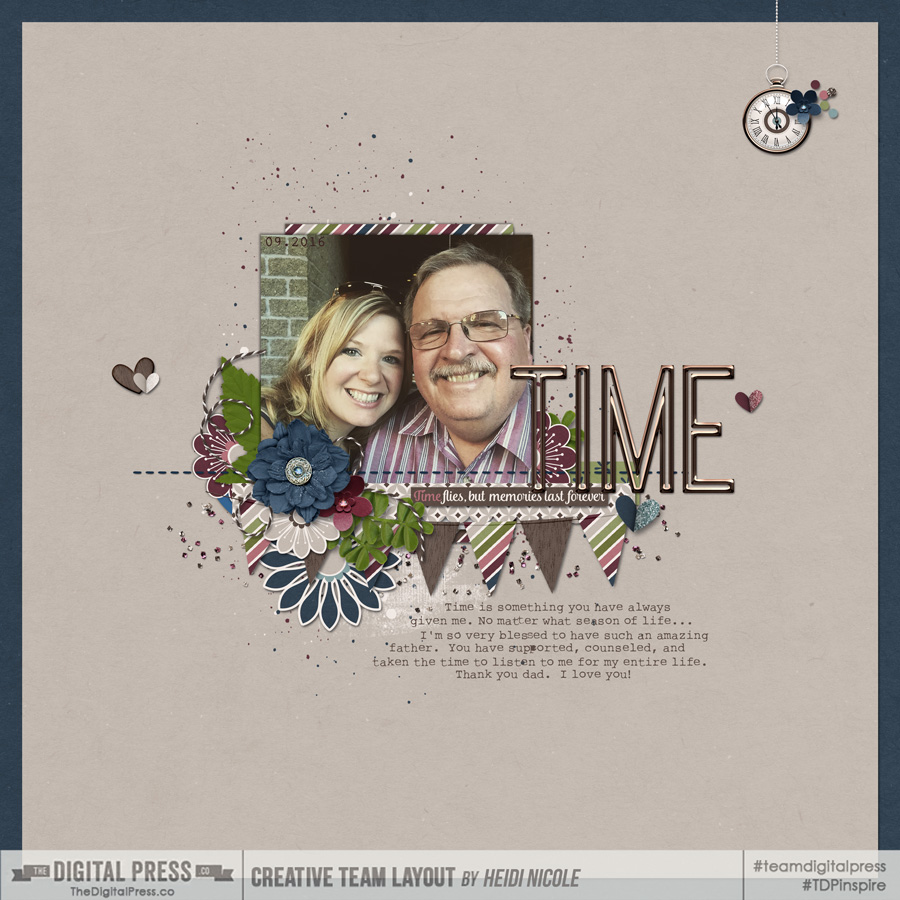 What a touching "letter" Heidi wrote to her dad! Sweet!!
Use someone else's words. If you're not confident enough to journal from scratch, why not "borrow" someone else's words: a song, a poem, lines from your favorite book or movie, a quote.
Use wordbits or wordart. Our beloved designers work hard to provide us with beautiful kits, but often those products are also terrific tools to help us tell our story. Let those elements be your journaling or inspire words of your own!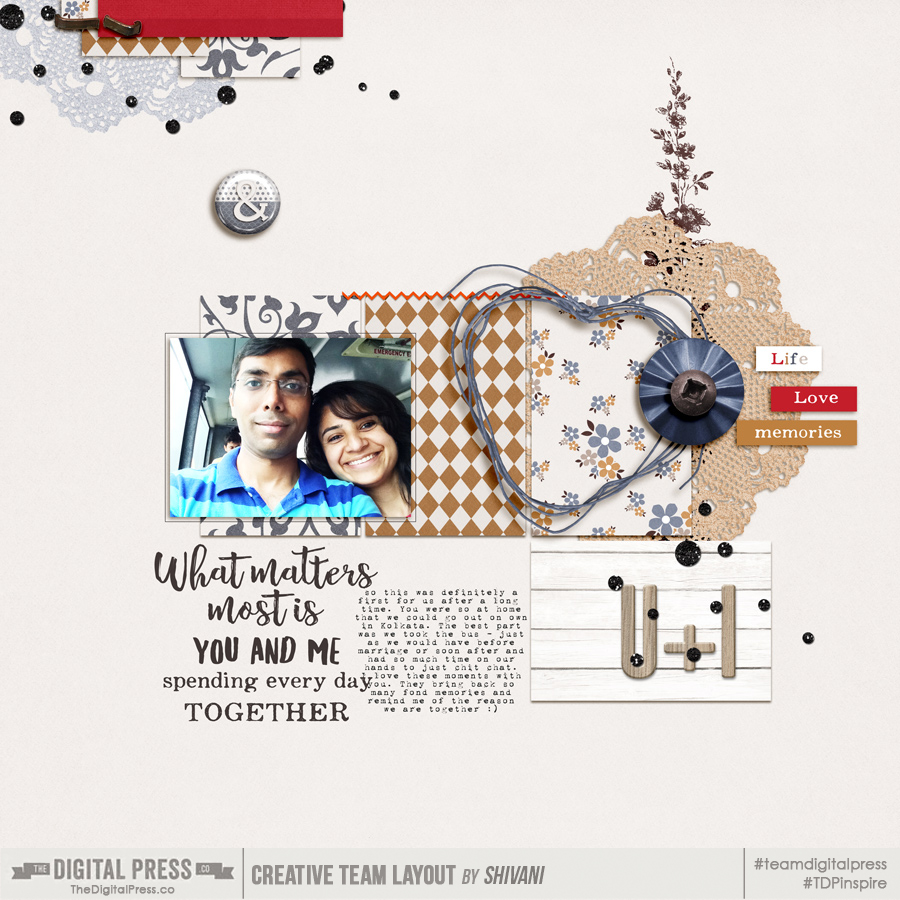 Here the wordart is used by Shivani both as a title and a starting point for the journaling!
If you feel comfortable writing but not sharing your journaling, you can easily hide it when you create the web version of your LO: delete it, blur it, add paint on top of it, blend it into the paper until it's unreadable… There are lots of ways to keep it secret!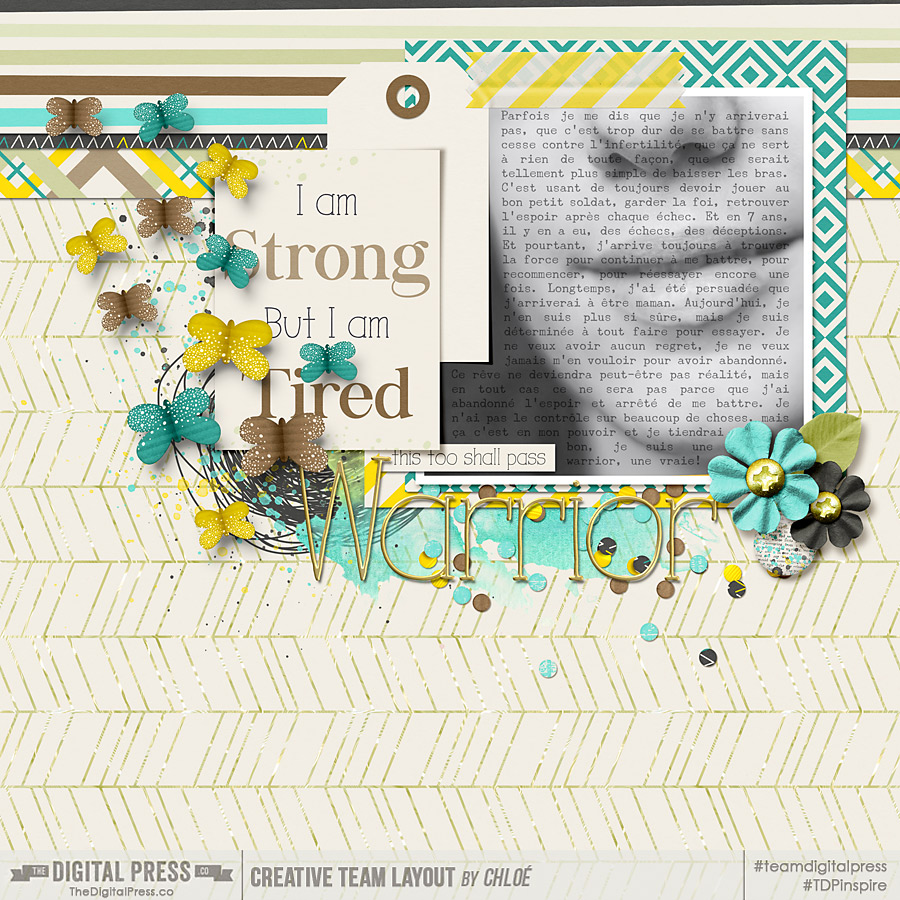 On this LO I could easy have blended the journaling even more to make it unreadable if I wanted to keep it a secret!
I hope those few tips will help you overcome your fears or awkwardness towards journaling! If you need an extra push to try it, why not join this month's journaling challenge hosted by Amy?
---

About the author  Chloé is in charge of PR and communication for her small town by day, is a digiscrapper "by night," and a photographer whenever the light is beautiful. She lives with her man and fur-babies in a small town of Alsace (in the northeast of France), where she loves to read, watch good TV shows (TWD being her absolute favorite), and just hang out with her friends — no matter if they are close by, online, or away in her Swiss hometown. She recently became quite obsessed with her BuJo (bullet journal) and can't wait to discover how much it'll help her improve her (so far non-existent!) organisational skills!